Many runners know the Cascadia. It was one of the most popular trail running shoes back in the day, and with the 16th version, it has received a solid update. It's nearly an all-new shoe and one that excels at protecting and keeping the feet stable on a variety of terrains, whether you are out for an ultramarathon or a short hike. This GTX version is also effective against bad weather, and overall a great choice for outdoor enthusiasts.
Pros
Superb protection
All-day comfort
Smooth, pleasant ride
Waterproof, yet breathable
Roomy toe-box
Secure fit
Grippy even on wet rocks
Extremely stable
Sturdy and durable
No breaking-in needed
Doubles as a hiker
Cons
Could be lighter
Too firm underfoot for some
Not particularly responsive
Who should buy the Brooks Cascadia 16 GTX
Definitely get it if protection and stability are what you care about. Besides, if you like long days out in nature, on gravel, single tracks, or wet terrain, and you prefer slow-paced runs, then you should really consider this shoe.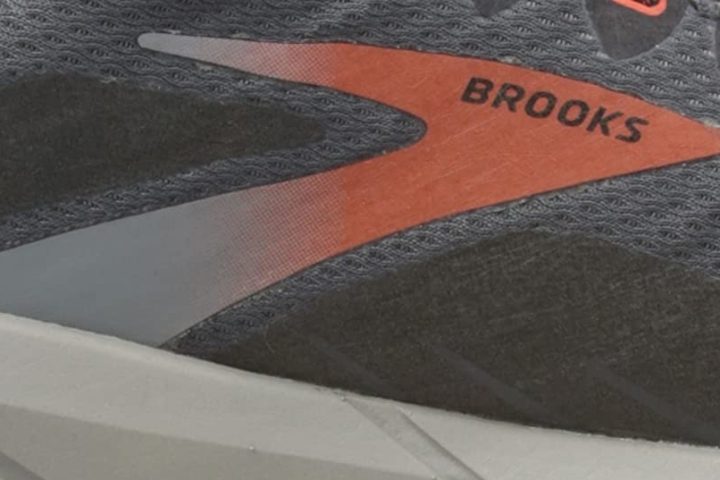 Who should not buy it
Look elsewhere if you are looking for a softer feel underfoot. The Hoka Speedgoat 4 GTX is what you need. And if you want a lighter and livelier shoe, you should have a look at the Brooks Catamount instead.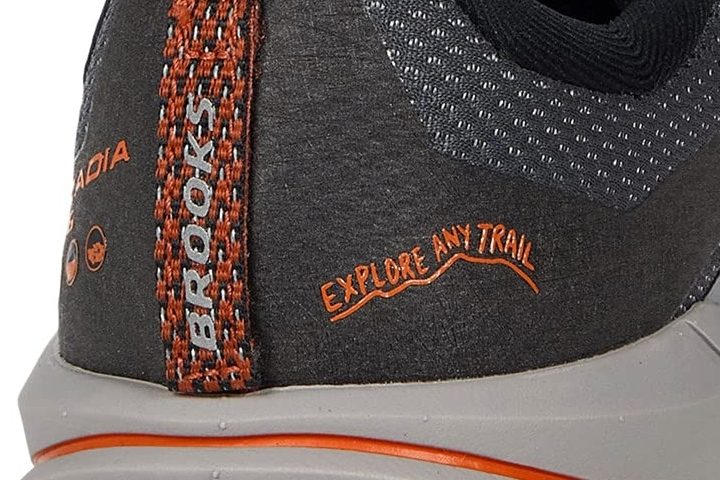 Cascadia 16 GTX is a versatile companion
Judging from what testers said, the Cascadia 16 GTX is ideal for both short and long runs on the trails, no matter how rugged the terrain is. It is a fantastic companion for ultramarathons as well.
Fast packing and hiking are also among the activities that this shoe can handle very well.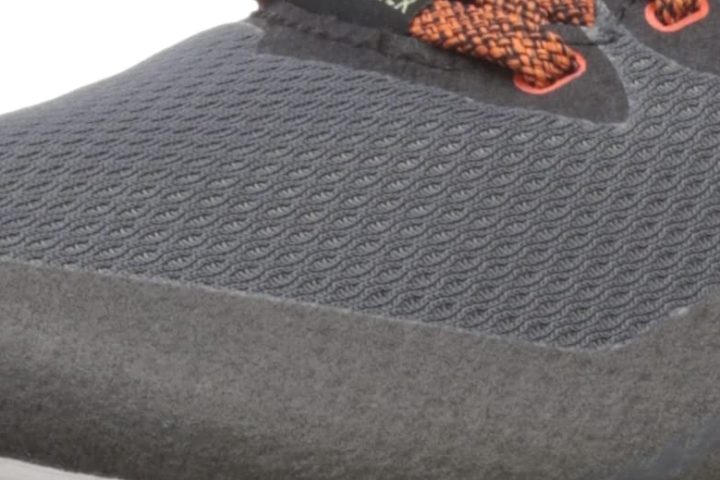 The usual, reliable Gore Tex
The Gore-Tex does a good job of keeping the feet dry and letting the moisture go out. A runner noticed that her feet "remained completely dry through multiple puddles," and they "weren't sweating up a storm either."
Another expert added that even on a 90-degree Fahrenheit day her feet "didn't swelter."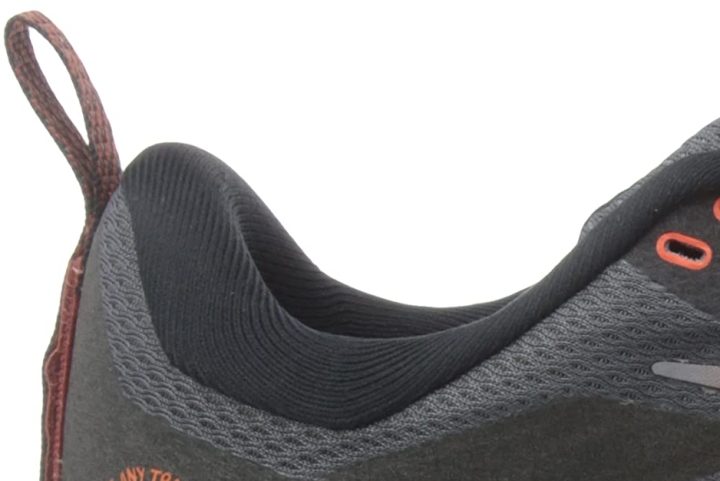 Brooks Cascadia 16 GTX hits the sweet spot
Most reviewers loved the fit of the Cascadia 16 GTX. As one of them said, there's "a good balance of fit being secure but also comfortable." Another tester stated that "there is a nice hug going on" and the toe box "comfortably accommodated my ever-prominent bunions."
Midsole is not perfect, but very enjoyable
The new DNA Loft v2 foam makes the shoe feel a little softer underfoot. However, as a tester pointed out, it's "still on the medium-to-firm side of the pendulum" and, in addition, it's not as responsive as other trail running shoes.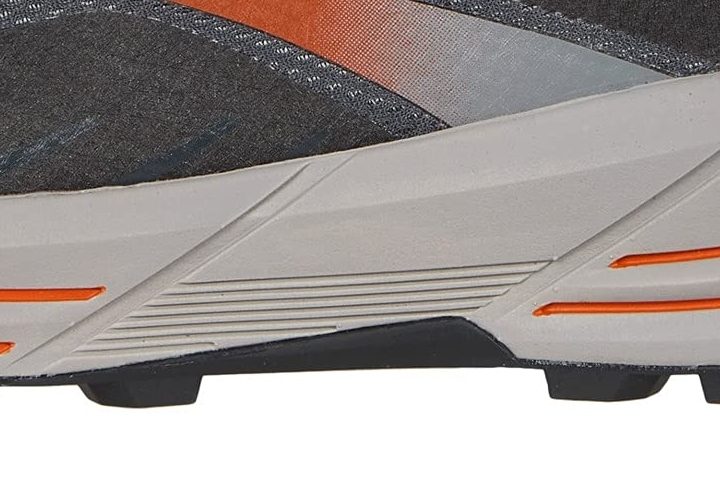 Yet, overall, the ride was very rewarding. As testers put it:
"smoother than expected and overall easy to move along"
"I have had lots of fun wearing and running in it"
"it put a smile on my face."
Plenty of traction in the Cascadia 16 GTX
According to the experts who tried this Brooks trail shoe on, the outsole grips on dry and wet. A runner shared that it had a "grippy ride with each step [he] took," while another tester confirmed that it did "a fantastic job on slippery rocks."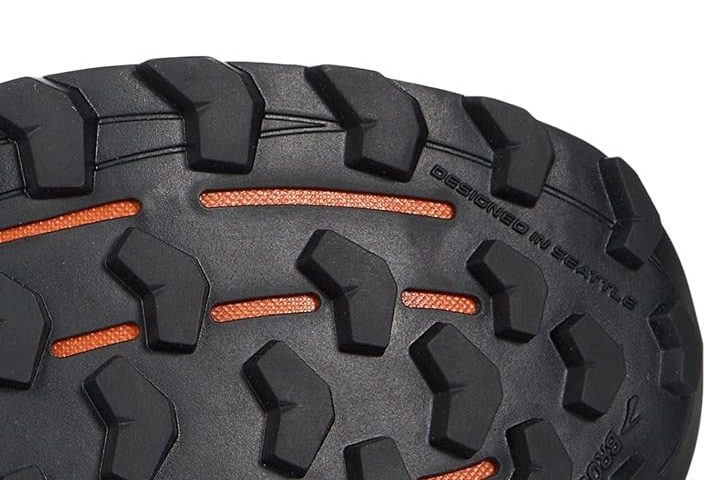 Top-notch protection
The updated ballistic rock shield provides a substantial barrier from the terrain underfoot. Reviewers pointed out that this shoe is a tank. As they put it:
"I didn't feel a single rock"
"I did feel totally protected"
"it has bomber protection."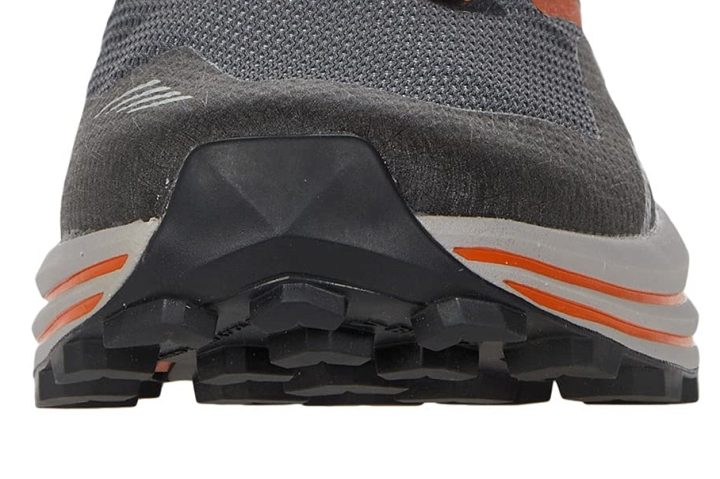 Perfect for difficult trails
"The shoe is extremely stable." That's how a tester described her experience with the Cascadia 16 GTX.
Another experienced runner had the same impression, as he said that it is "a contender for being one of the better stability-oriented trail shoes."
It wraps your feet
Reviewers stated that the shoe has a secure lockdown, thanks to some details that make a difference while running, such as a lace loop across the midfoot, extra eyelets near the ankle, and even the possibility of attaching gaiters.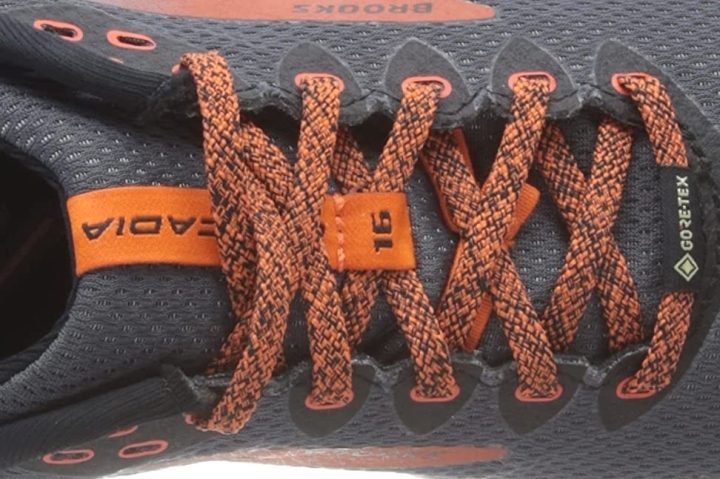 A runner summed it up by saying it's "everything you would want to get wild on the trails."
Cascadia 16 GTX doesn't need time
A tester confidently took the shoe immediately out for a 20-mile run and found it "to be comfortable right out of the box." No need to break it in.
Not the lightest option
This shoe, according to reviewers, has a few cons. One of these is for sure weight, which is quite average for a Gore-Tex model, yet still, something that reviewers were aware of during their tests.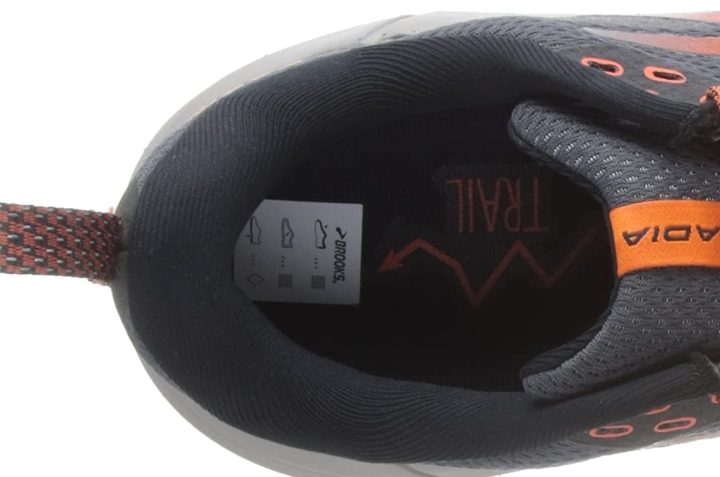 A trail runner reported that initially, the shoe felt lighter than expected, but as the miles went on, he could notice the weight.
Long-lasting trail shoe
As seen in version number 15, durability is very good and a runner said that even after a couple of hundred miles, the shoe was "still far from retirement."