The Brooks Addiction Walker V-Strap 2 makes sure that you've got the highest level of arch support paired with an easy on-and-off Velcro design. Also, this walking trainer's BioMoGo DNA midsole provides shock absorption. Meanwhile, the Extended Progressive Diagonal Bar prevents overpronation and keeps the foot steady. The shoe still features a full-length anti-slip rubber that prevents slips and falls. It comes highly recommended for use in the workplace and everyday walking.
Pros
Comfy everyday wear

Easy on and off action

Roomy toebox

Excellent insulation

Appealing style

Worthwhile investment
Cons
Long Velcro straps

Lacks arch support
Who should buy the Brooks Addiction Walker V-Strap 2
The Brooks Addiction Walker V-Strap 2 might suit you well if:
Your business requires a shoe that takes less effort and time to wear and remove.

A work companion that offers comfort, especially for wearers with wide feet.

You are looking for a well-designed shoe that blends well in work environments.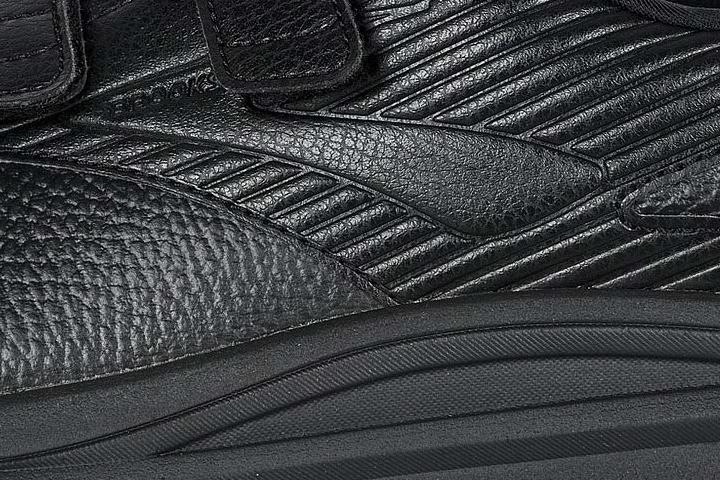 Who should not buy the Brooks Addiction Walker V-Strap 2
If you prefer an expensive and classy-looking work shoe, then the Brooks Addiction Walker V-Strap 2 might not be the one you are looking for. Some people mentioned that its Velcro straps are too long, making the shoe look cheap. Also, folks with foot conditions might not also get the kind of support they need from this walking shoe. A few users have wished that the arch support on the insole was higher and firmer. They are better off with the Brooks Addiction Walker.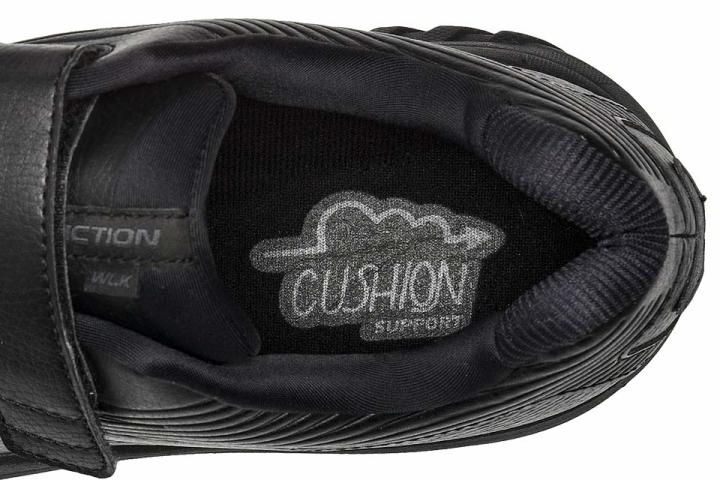 A cozy work companion
The Brooks Addiction Walker V-Strap 2 is comfortable to wear for work and everyday use says a vast majority of reviewers. Many appreciate the lasting comfort the shoe provides. Some of them use this pair by Brooks at work for extended periods while some wear it as a street companion doing chores for several hours.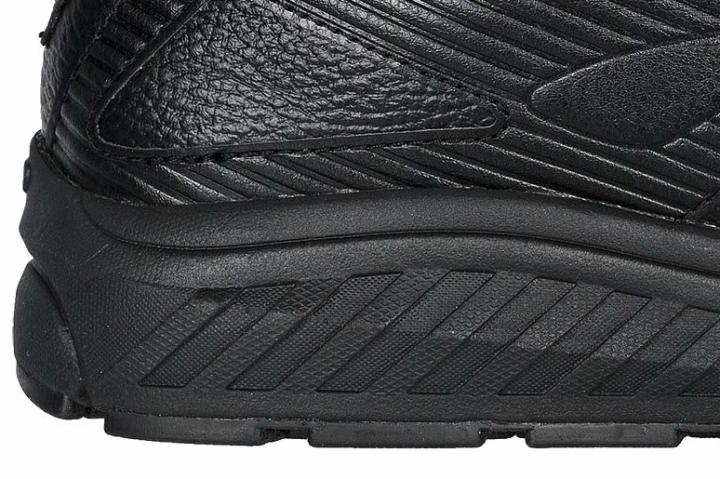 Getting in the shoe easily
Many senior owners love how this Brooks walking shoe is easy to put on and remove. Moreover, folks with impaired mobility would delight with ease of use of this Brook's pair as it requires minimum effort to wear and remove it off their feet.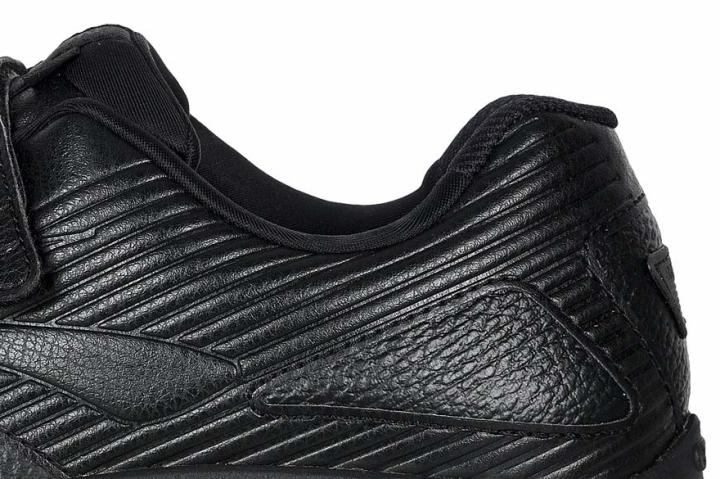 Generous toe space
Plenty of folks appreciates the spacious toe box as their toes do not feel cramped. The roominess of this shoe is a relief for wide-footed workers. One owner even reported that both its interior and base wideness helps mitigate his balance problem.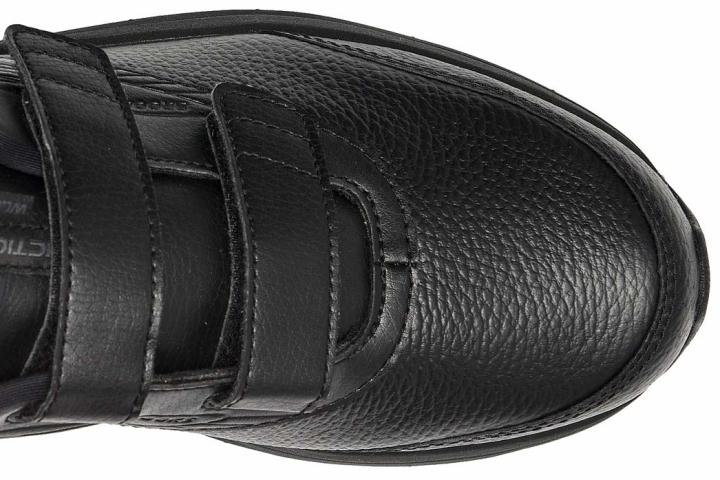 A reliable protector
The leather upper makes for excellent protection against cold weather and wet situations, as stated by multiple people. That said, when sunny days and the summer season is over and the climate begins to change, wearers can still be confident to experience comfort at work wearing the Brooks Addiction Walker V-Strap 2.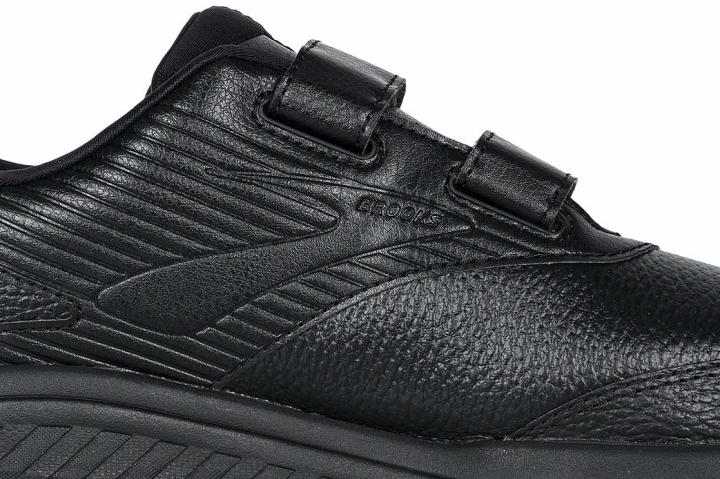 Worth the money
While it might be a bit pricey to some, still the Brooks Addiction Walker V-Strap 2 is worth every penny because of the overall performance they enjoy from it.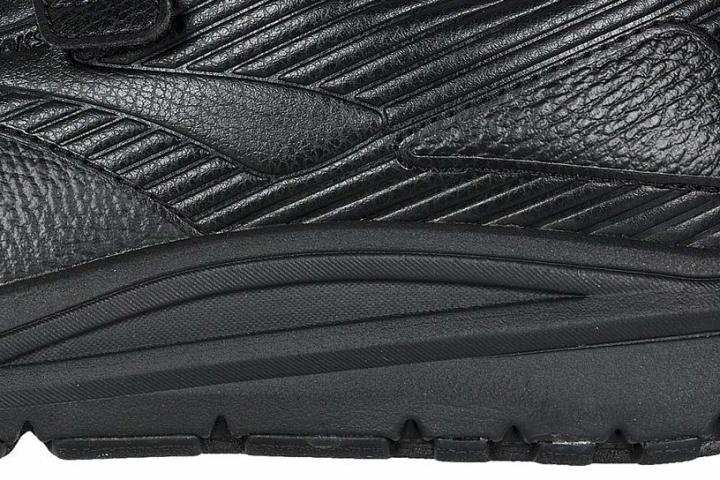 It blends well
The semi-formal style looks great for work use according to several individuals. Its design could also pair well with various kinds of work outfits.