Who should buy the Boreal Diabolo
The Diabolo is a competent Boreal rock climbing piece in which owners can scale challenging routes with a great sense of confidence. It is a solid option if you:
Prefer a climbing shoe that is crafted for senders who need bolstered precision in their step.
Want a new pair that gives a precise toe zone and a close-fitting heel cup.
Need a climbing shoe that comes with a long-wearing outsole.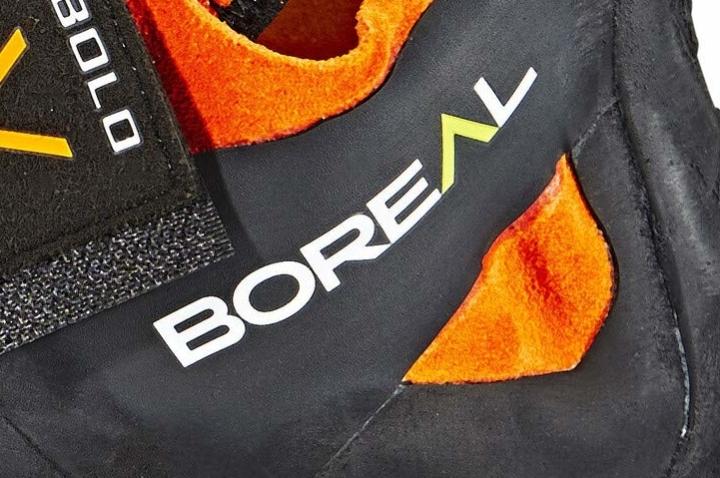 Excellent surface traction
In the Diabolo, wearers can ascend walls and rocky routes with enough surface traction thanks to the Boreal-exclusive Zenith Pro outsole. Its rubberized construction comes at a thickness of 4.5 mm. It is made of a special type of compound that produces and maintains traction on small footholds, especially on micro-edges.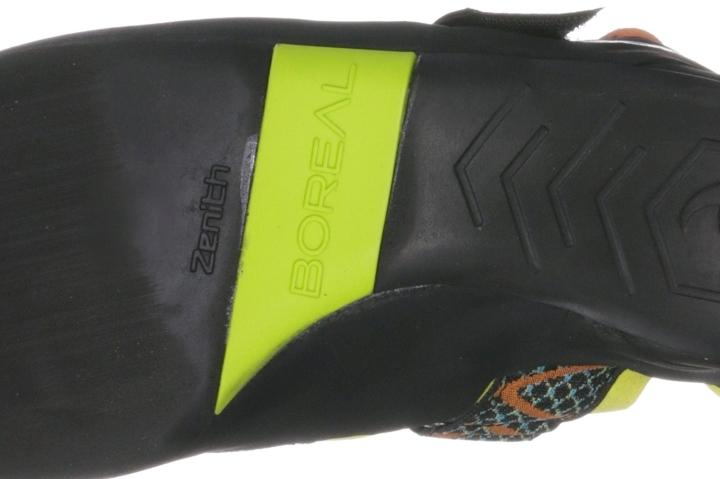 Extra slip resistance
Its ridged lower half extends to the upper's heel zone for extra slip resistance on rough surfaces.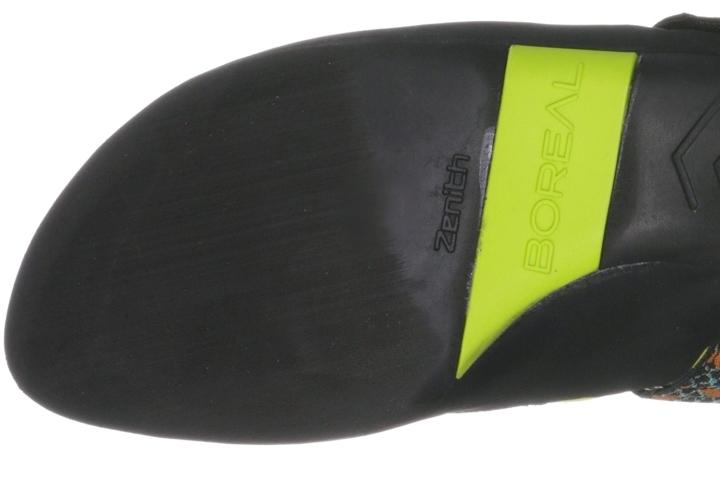 Sufficiently stiff midsole
The Boreal Diabolo climbing shoe uses a sufficiently stiff midsole for underfoot support. It is imbued with an anti-deformation technology, allowing it to flex and contort without bending out of shape.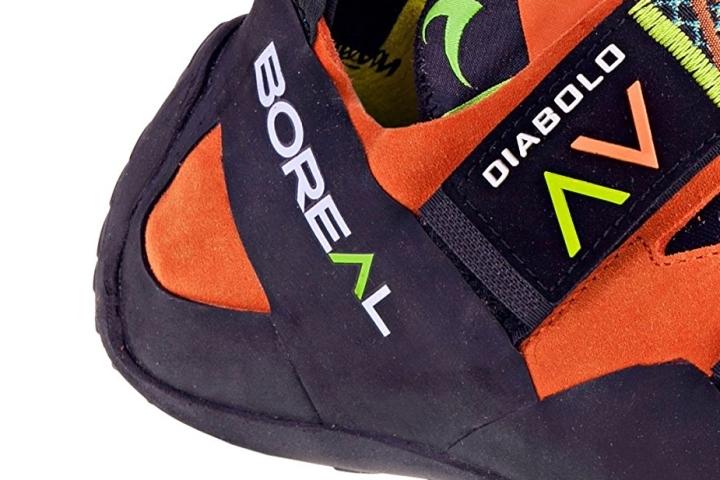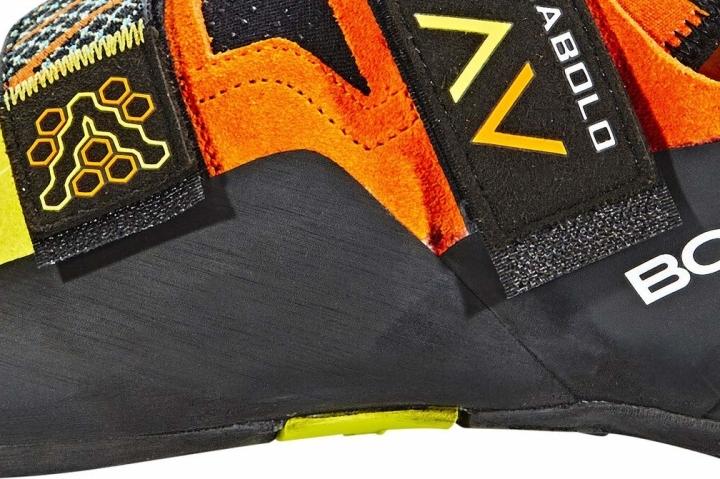 Provides abrasion protection and extra climbing grip
A combination of split leather and microfiber makes up the Boreal Diabolo's below-the-ankle upper. It is built without a liner. Its tongue has a semi-integrated construction which prevents bunching. Around the forefoot is a heavy-duty rand for abrasion protection and extra climbing grip. The randing that reinforces its rear half has enough tension and friction level to grant the user enhanced heel-hooking control.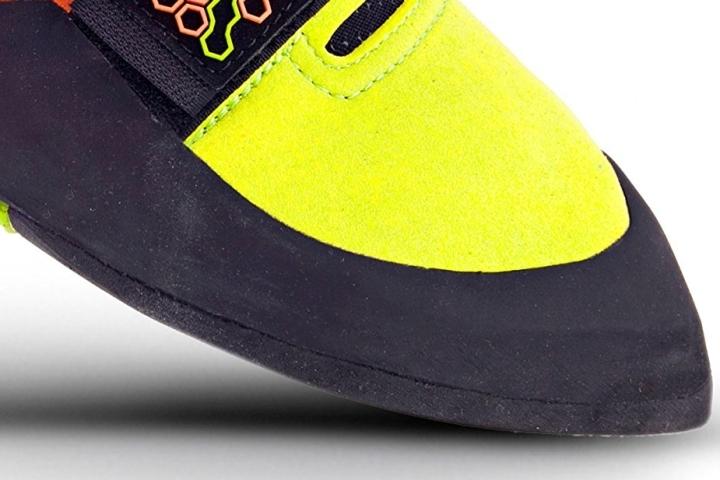 Easy to wear
Boreal shoemakers give their heel not one but two pull tabs to make on and off an expedited experience. Completing Diabolo's upper equation is its Velcro closure. It consists of a pair of adjustable straps both furnished with hook-and-loop fasteners.
Compare popularity
Interactive
Compare the popularity of another shoe to Boreal Diabolo: