The Black Diamond Zone's breathable construction allows climbers to reach the top without suffocating their feet. Not to mention, its stylish design and edging ability all add up to its prowess. Nevertheless, despite this superb skill set, issues regarding its break-in period may affect one's buying decision.
Pros
Excellent performance on overhangs
Breathable
Amazing performance for indoor bouldering
Edges sharply
Easy to wear
Uber-sticky sole
Stylish design
Cons
Lots of dead space in the toe area
Difficult to break-in
Outsole wears thin too soon
Who should buy the Black Diamond Zone
The Black Diamond's Zone earns a good reputation in the climbing shoe industry, thanks to its excellent climb-centric performance. It is a solid option if you:
Prefer a climbing shoe that aims to deliver on steep technical routes.
Prefer a climbing shoe that provides comfort and breathability.
Prefer a climbing shoe that yields rock adherence.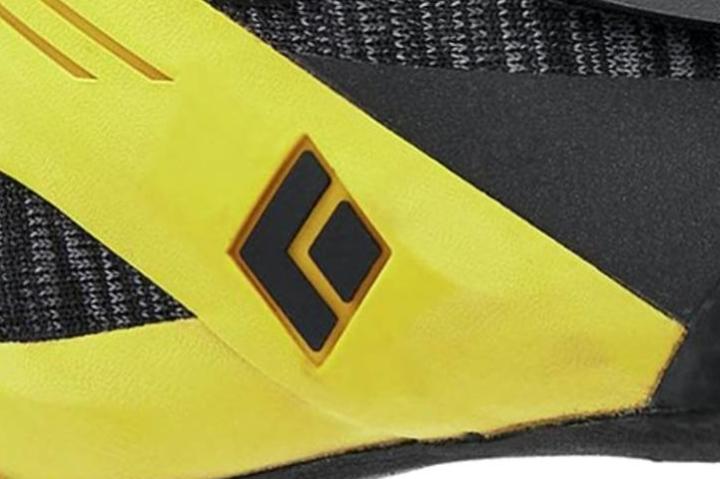 Excellent traction on almost all types of terrain
A 4.3 mm Fuze outsole connects the user to almost all types of terrain. This sticky material is molded onto the shoe, giving maximum grip without adding bulk.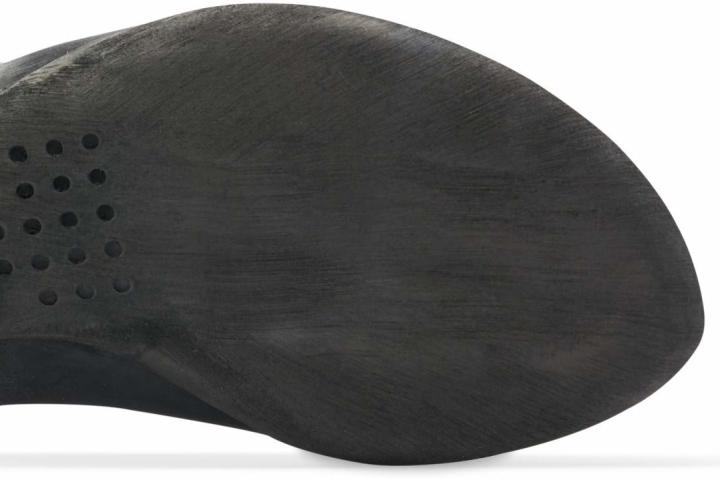 Excellent grip and friction
Extra grip and friction are provided by the rubber placed at the vamp for enhanced toe-hooking.
Optimizes comfort and breathability
The Black Diamond Zone climbing shoe wears the brand's very own Engineered Knit technology (with a partial lining on its interior) for its upper. It optimizes comfort and breathability.
Secure fit
The vamp area of this rock shoe uses printed rubber, providing extra protection at the crags.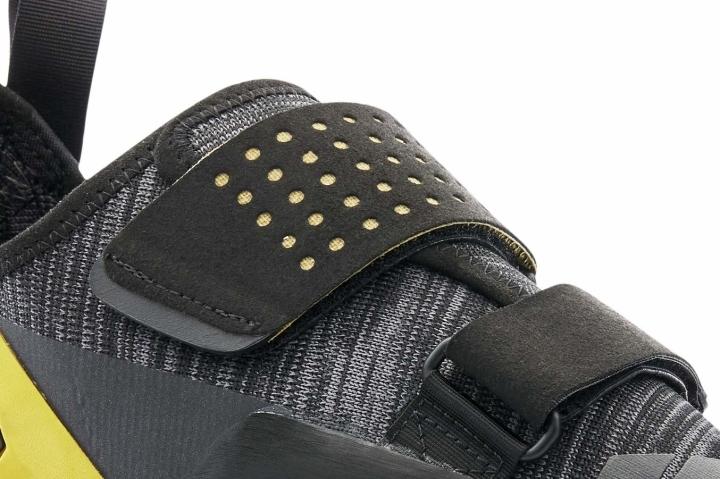 Easy to wear
Two pull tabs are attached at the back, assisting in putting the shoe on and taking them off. The dual Velcro system aids in managing the fit.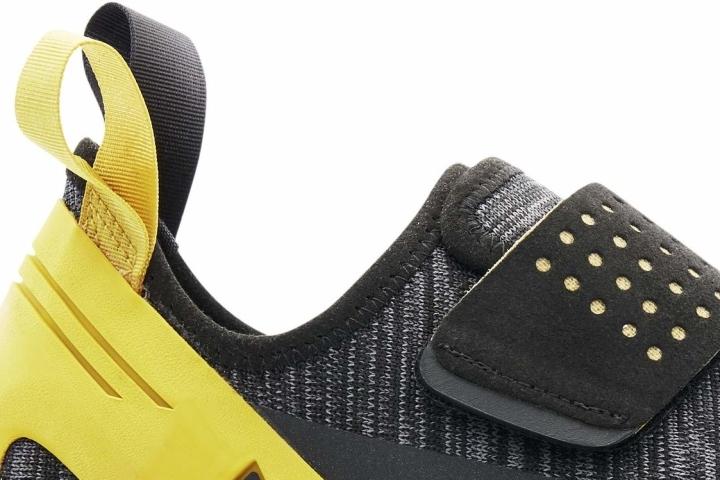 Black Diamond Zone vs La Sportiva Solution
The Solution from La Sportiva and Black Diamond's Zone are climbing shoes made for different purposes. Shown below are some of the features that set these kicks apart.
Upper. La Sportiva's Solution comes with a partially-lined upper made of high-grade leather and Lorica fabric. It sports a rand in the heel and toes sections, which aids senders when hooking. The shoe's 3D-molded heel cup secures the user's rearfoot. The Black Diamond Zone's upper, as discussed in the content above, is made of Engineered Knit with partial lining, offering increased comfort and breathability.
Midsole. The Solution supplies support via its LaspoFlex midsole in the shoe's toe zone. The men's variant sports a 1.1mm-thick midsole while the women's version comes with a thickness of 0.9mm. The component's design enables senders to tackle tiny nubbins and pockets with a secure forefoot foothold. Meanwhile, the Black Diamond Zone features a soft-flex midsole that supplies optimum power and sensitivity for edging.
Outsole. The Solution has a Vibram outsole that renders traction on rocky surfaces. It is made of an XS Grip 2 rubber compound, a material that grants slip resistance and durability. The outsole's 4-mm thickness grants friction without compromising sensitivity. On the other hand, the Zone's 4.3 molded outsole offers maximum grip for toe hooking.
Application. The Solution is seen to perform better on steep terrain with overhanging routes. This aggressive climbing piece is also suitable for face climbing, sports routes, and bouldering. Those who wish to use the La Sportiva Solution outdoors may employ it in an indoor setting too. The Diamond, meanwhile, is an all-around shoe perfect for both indoor and outdoor climbing.
Nice to know
Intermediate-to-advanced climbers looking for a more aggressive and Vibram-powered rock shoe may also look at the Solution from La Sportiva.
Outdoorsy individuals who plan on tackling trails and low-grade routes may consider the La Sportiva TX4. It is an approach shoe that may be used for these activities.