Partner with RunRepeat to enrich product pages, increase sales and get more traffic. Choose one or both of our collaboration opportunities.
---
Price comparison
Increase traffic
Traffic from RunRepeat.com converts 8.9% on average
We use geolocation software to show your offers only in countries you want.
---
API – Enrich product pages
Through A/B split-tests we have proven to increase conversion rates 9-17% just from implementing our overall scores.
Get rich-snippets in Google's SERP and increase traffic around 10%
Access data through a) a simple script ready to insert or b) our API
List of available variables: 1) runscore, user ratings and expert reviews, 2) facts such as terrain, arch support, use, weight, heel drop, heel height, forefoot height etc., 3) our summary section, for which we spend 4-7 hours doing on each shoe summarizing the good and the bad, 4) Overall rankings, category specific rankings and ranking percentiles and 5) popularity ranks and percentiles.
We currently partner with 6 retailers including Sport Master with it's 110 stores.
Why implement reviews?
Let the results speak for themselves
Through independent A/B split tests we have been able to deliver some pretty amazing results. See the results for yourself. Most partners increase their conversion rates by 9-17% though it varies from website to website.
Example 1

Example 2
Example 3
This is an extreme case, and to be honest only a few partners experience this massive increased conversion.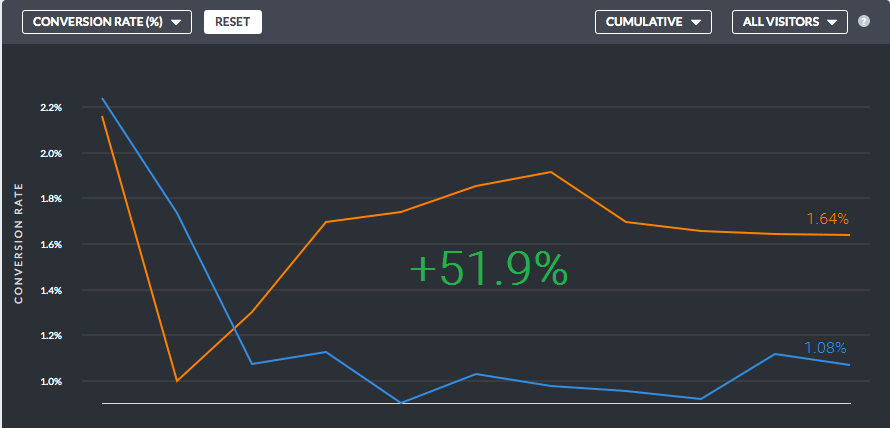 ---
Reach Jens at +61 406 812 755 or jens@runrepeat.com to learn more.