Pros
Affordable
Lightweight
Excellent outsole traction
Supportive upper
Stable platform
No break-in
Simple color schemes
Cons
Stiff and lacks cushioning
Not durable
Tight toebox
Who should buy the ASICS Trail Scout
The Trail Scout is one of the few affordable trail shoes that offer decent performance. It is not the most aggressive model on the market but does the job for moderate trails and slow-paced runs.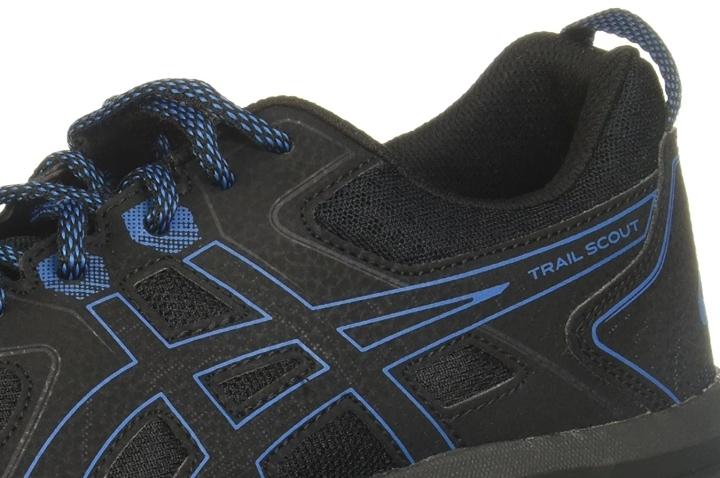 Who should NOT buy the shoe
Due to its lack of cushioning, this ASICS shoe is recommended for people who need extra underfoot comfort and support. This could be either due to conditions like plantar fasciitis or simply because they prefer nicer cushioning. If that's your case, consider getting Brooks Divide 3 or New Balance Nitrel v4.
Firm and steady ride
The shoe's dense midsole paired with supportive midfoot panels gives the foot a steady platform to lean on. Runners appreciated that the shoe feels low to the ground and keeps them surefooted.
On the downside, more than a few people found the ride not very cushioned and stiff. It's not the shoe for really long miles.
Very lightweight on the foot
With its modest weight of 9.6 oz (272 g) per shoe, the Trail Scout is 9% lighter than trail running shoes on average (10.5 oz / 298 g).
Best for narrow-to-average feet
The toebox on the ASICS Trail Scout turned out to be tighter than expected for more than a few people. Even someone who got the shoe in Extra Wide complained that it was "the tightest extra wide [he has] ever experienced."
On the bright side, for people with average-sized and narrower feet, the shoe fits just fine. It required no breaking in and was comfortable straight from the box.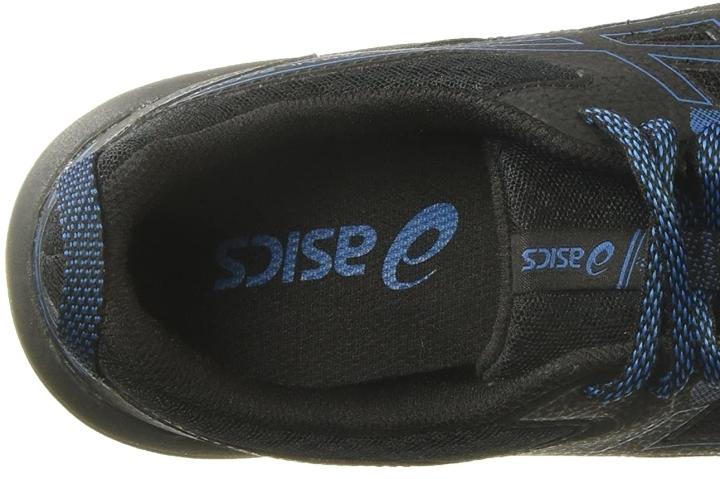 Reliable grip of the Trail Scout
Based on the runners' feedback, the shoe has a durable rubber outsole with a decent tread pattern that offers reliable traction on both dry and wet surfaces.
What's more, one reviewer pointed out that the tread cleans itself out on mucky terrain.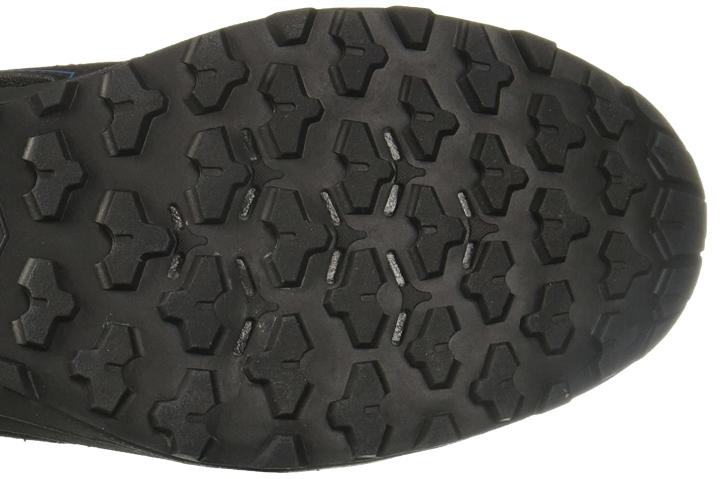 ASICS Trail Scout is a very affordable trail shoe
Given that the average price of trail running shoes is $130, the Trail Scout is a steal for $60. Of course, its durability and performance cannot be compared to the more expensive models but based on the runners' feedback, it delivers solid value for its price.
Not the best quality out there
More than a few people have complained about the shoe's upper being too flimsy. It developed holes and ripped within the first months of use. The laces appear to be another weak part of the shoe, getting shredded too easily.
On a brighter note, the shoe's outsole turns out to be more durable than the rest of the shoe.