Who should buy the ASICS Throw Pro
The ASICS Throw Pro is a reliable track shoe best recommended for:
spin-technique throwers and glide throwers
advanced level athletes who are into discus, shot put, and hammer throw events
all types of throwing competitions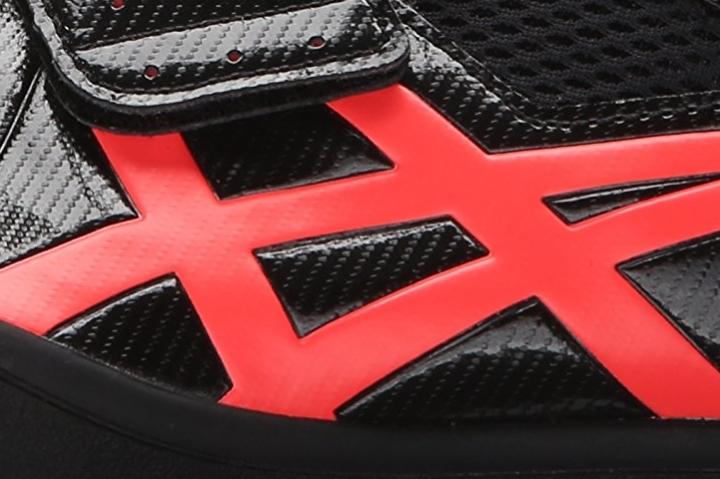 Profile of the ASICS Throw Pro
Use – The ASICS Throw Pro track and field shoe is best suited for advanced-level shot put, discus, and hammer throwers. This track and field shoe is perfect for topspin technique throwers, while still catering to glide throwers.
Offers durability and bounce-back capacity
The ASICS Throw Pro features the innovative RhynoSkin synthetic leather upper material. It is made of abrasion and tear-resistant material that offers increased durability.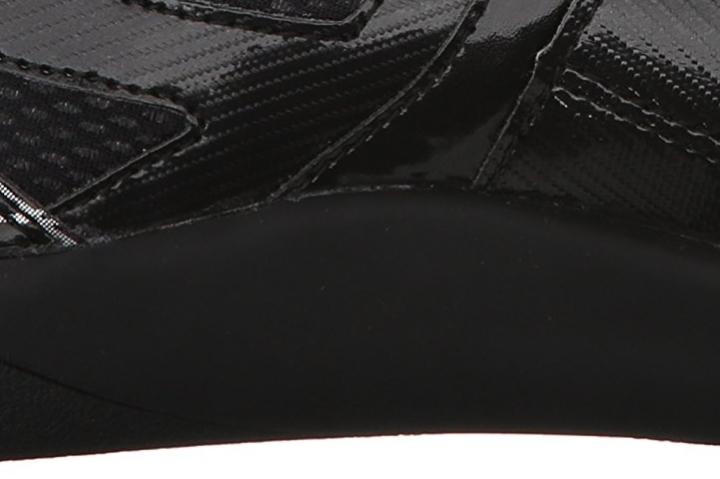 The shoe's midsole is also supported by the SpEVA midsole material, which improves the shoe's bounce-back characteristics and decreases the breakdown rate of the midsole.
Throw Pro provides midfoot support
The Throw Pro also has a larger midfoot support strap that helps provide enhanced lock-down while the board lasted innersole improves stability.
Lastly, the ASICS proprietary AHAR, which is an acronym for ASICS High Abrasion Rubber is used for the Throw Pro's outsole.
Efficient cushioning
It is placed in critical areas of the outsole, yielding exceptional durability. The AHAR Rubber Outsole also efficiently delivers enhanced cushioning where it is needed.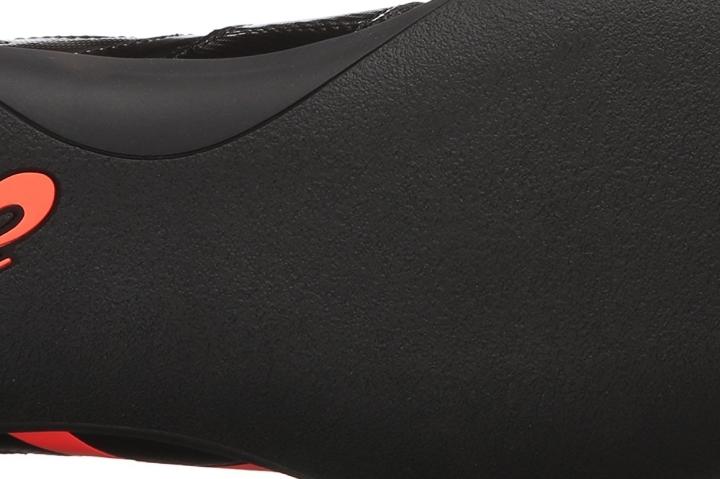 Adjustments to the outsole's geometry and rubber compound make turning on the sole easier.
Reduces in-shoe slippage
The ASICS Throw Pro is a unisex shoe that follows the sizing scheme for the men's version. Although the shoe is released in men's sizing, it can also most definitely cater to women athletes by getting one to two sizes lower than their usual size in women's athletic shoes.
The Throw Pro also uses a traditional lacing system which also helps in providing a customized-fit feeling, while a midfoot wrap provides a locked-in fit and reduces in-shoe slippage.
Ground-gripping traction
The outsole of the ASICS Throw Pro uses blown ASICS High-Abrasion Rubber (AHAR) outsole material. It is a full-length textured rubber that enhances durability and traction.
The AHAR outsole technology delivers enhanced cushioning, durability, and ride to the foot. The High-abrasion rubber is also reliable for ground-gripping traction that is flexible and textured for fast throwing circles and powerful performance in wet conditions.
Enhances gait efficiency
The shoe's outsole also features Guidance Line technology. It enhances gait efficiency by using a vertical flex groove to decouple the tooling along the line of progression. This, in turn, has the ability to boost the gait as mentioned earlier.
The midsole is created with a SpEVA foam, which is a full-length midsole material that increases energy return and provides responsive underfoot cushioning.
20% more responsive
It also gives the shoe a cushioned platform to start the power position and create the athlete's spin. The SpEVA foam is responsible for the shoe's lightweight cushioning, and it is 20% more responsive than standard ethylene-vinyl acetate (EVA).
This foam compound boasts extreme resilience while it infuses every stride with the kind of power you need for aggressive games such as shotput, discus, and hammer throwing.
Plush, step-in comfort
For comparison, another track and field shoe that features a full-length midsole foam is the Nike Zoom Matumbo 3. A molded sockliner also exists in the Throw Pro's midsole as an extra layer of plush, step-in comfort.
The shoe's upper is made with a synthetic leather material called the RhynoSkin. It minimizes the in-shoe movement, delivering optimal performance.
ASICS Throw Pro offers a locked-in fit
This material envelops the majority of the upper and has great abrasion and tear resistance. It encases each foot in durable comfort, protecting the feet against impact and abrasion during long training sessions.
A traditional lacing system provides an optimum fit while a midfoot wrap provides a locked-in fit and reduces in-shoe slippage.
Compare popularity
Interactive
Compare the popularity of another shoe to ASICS Throw Pro: