The ASICS Solution Swift FF is a tennis shoe that brings out the fun in tennis. With little weight to restrict freedom of movement and enough comfort and stability to care for players' feet, the shoe feels truly at home on-court. At a friendly price, it's a versatile pick that kicks around in style for casual tennis, other racquet sports, and even day-to-day use.
Pros
Well-padded interior
Sleek and elegant looks
Reasonable price
Speedy maneuvering
Enough stability
No break-in time
Functional in other sports and activities
Cons
Narrow fit
Low outsole durability
Low footbed comfort
Who should buy ASICS Solution Swift FF
The ASICS Solution Swift FF is perfect for those who: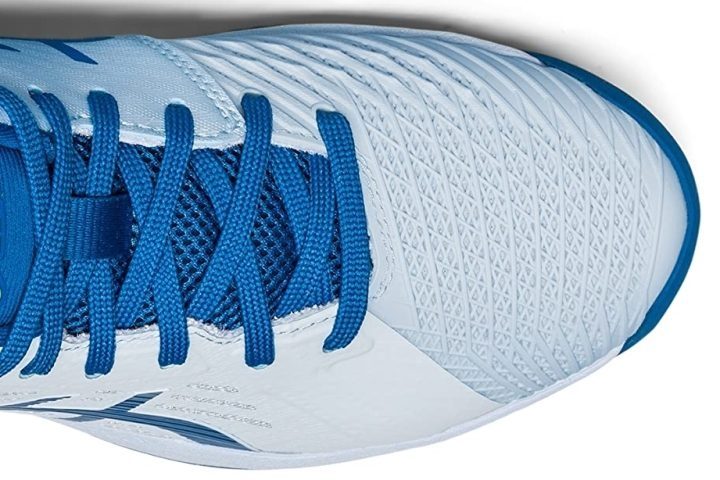 Who should not buy it
The ASICS Gel Resolution 9 has a great amount of cushioning, substantial arch support, and a high amount of outsole durability which are all aspects that the Solution Swift FF can improve on. If you are a wide-footer, check out the ASICS Gel Dedicate 7 as it may provide you with a better fit.
The ASICS Solution Swift FF: Freedom for legs
The average weight of a 10.5M Swift FF is 332 grams, which is much lower than that of the average tennis shoe at 385 grams. This fact was definitely felt, as almost all players who got a pair perceived it as a lightweight sneaker. Because of this quality, one of them said that it is "great for obtaining speed to get around the court," while another gushed at how the sneakers made it "easy to move!"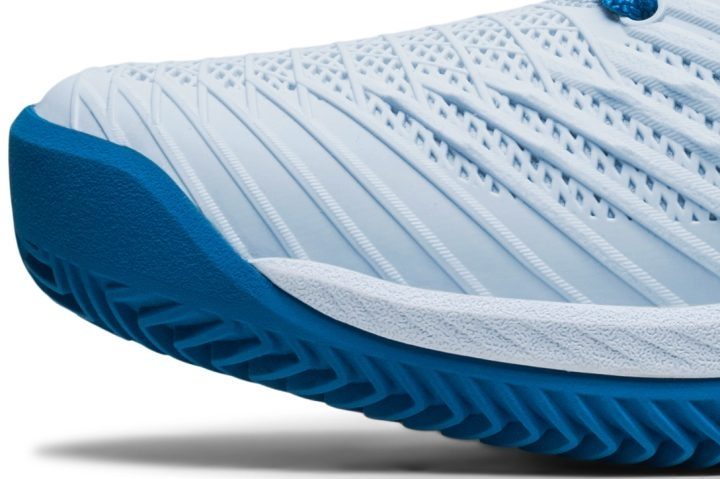 A few reviewers commented that it isn't all about speed, however, one of whom loved that there is "enough stability to not worry or think about it when you are dashing around the court" while also having none of the "bulky, ski-boot feel" that their other shoes have.
The ASICS Solution Swift FF leaves feet pampered
While some testers warn of having "virtually no arch support" and "no footbed comfort," the shoe gets heavy praise in the comfort department from several wearers. They praise the shoe on different fronts, including its lightness, generous amount of padding, sole flexibility, and high shock absorption.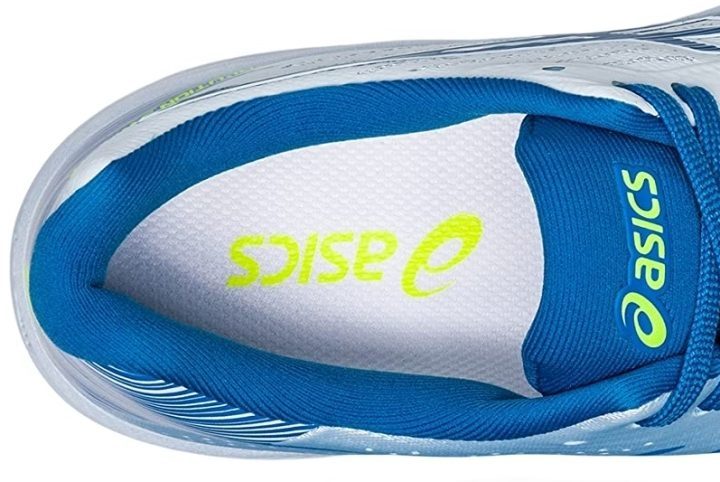 Two long-time players even called it the "most comfortable" pair of tennis shoes they have. Most wearers felt that the shoe was comfortable from day one, one of whom shared "they were comfortable out of the box, but have softened up with a few wears."
The ASICS Solution Swift FF slides with ease
Some who got a pair commented that its slides well. One of them mentioned that its "tread pattern offers a little bit of give to allow sliding on a stop," continuing on to say that "if sliding like Djokovic is your playing style, this is perfect."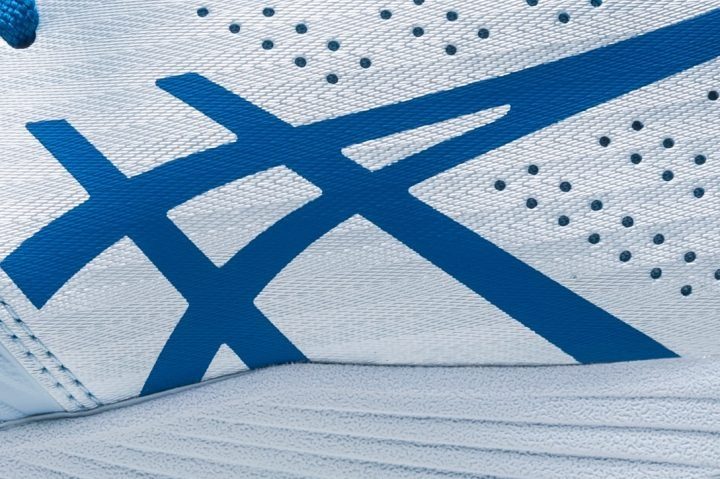 The ASICS Solution Swift FF is popular even outside of tennis
The shoe proves to have merit in places other than tennis courts. Several players of padel, pickleball, and even handball have had a good experience with these shoes. Besides that, one wearer even states they are "very comfortable" for all-day wear.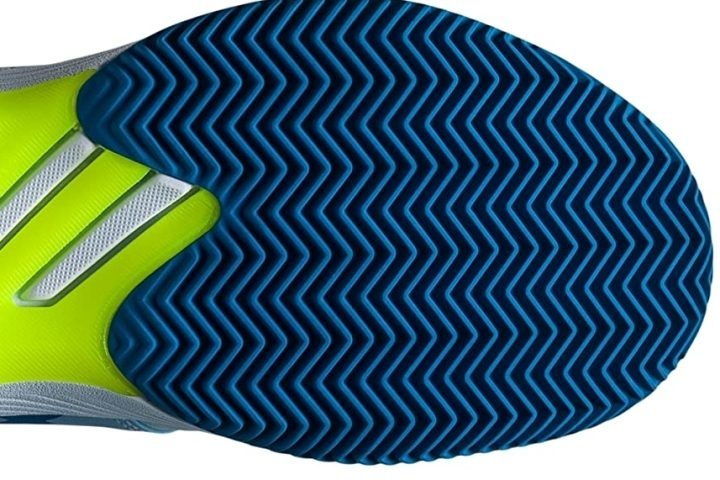 Its looks were also beloved, with the shoe receiving a commendation from one player who said that the "simplistic design and the colors make it enjoyable to wear off the court as well."
The ASICS Solution Swift FF is a well-priced wonder
The shoe retails at $110 which is lower than the average price of a tennis shoe at $120. Because of this, one reviewer lauded it for having the "best relation between price and quality."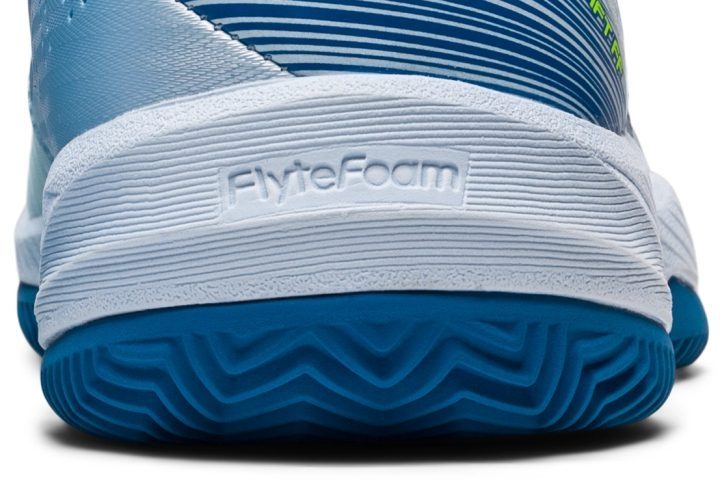 The ASICS Solution Swift FF isn't for wide feet
Some ASICS loyalists find the shoe narrow both in general and versus older ASICS models. While a narrow-footer said the shoe's thin frame made it such that "they don't feel bulky," a wearer said, "they were just too narrow for my normal foot."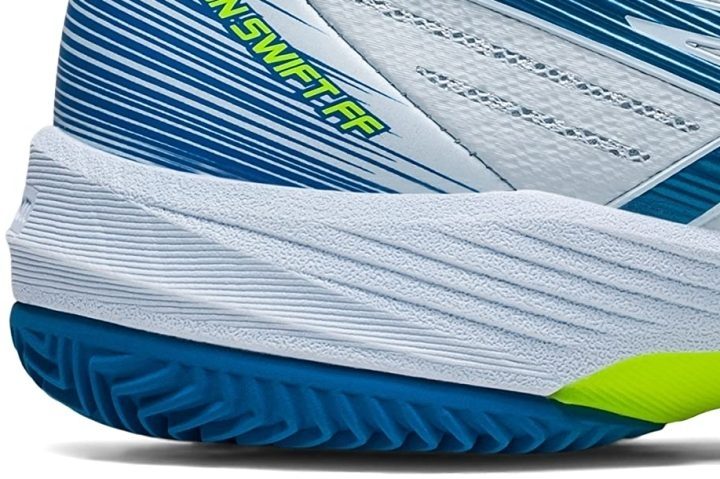 The ASICS Solution Swift FF's toughness has limits
An expert said "if you are someone who likes to wear their outsole quickly then I wouldn't recommend this tennis shoe," since they considered the outsole durability of the shoe to be low.