Newbie runners and fitness enthusiasts can look to the Patriot 13 for daily trainers that can take them from the couch to the finish line in no time. These beginner-friendly runners from ASICS are not just light on the feet but also on the wallet as many say that these could just be the best price-to-quality ratio that one could get. Lightweight, responsive, and durable are what these trainers are.
Pros
Familiar ASICS comfort
Responsive
Hard-wearing
Lightweight

Super affordable

Also a great walking shoe
Cons
Not for wider feet
A rather stiff ride
Poor breathability
Who should buy the ASICS P
atriot 13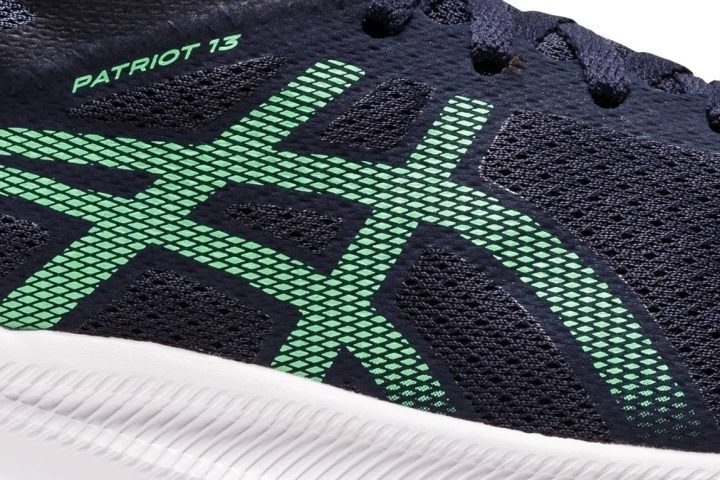 Newbie runners who don't want to spend so much for their first pair of running shoes.
Fitness enthusiasts who want a pair of versatile kicks that caters to their sweaty endeavors.
Runners who need a pair of neutral running shoes that they can take to soak up their needed mileage.
Who shouldn't buy it
For wide-footed runners, the ASICS GlideRide 3 is a pair of daily trainers that can cater to your spacious needs. Also, for runners who are not fans of warm and stiff strides, you're in for a smooth, airy, and overall fun experience with the ASICS Superblast.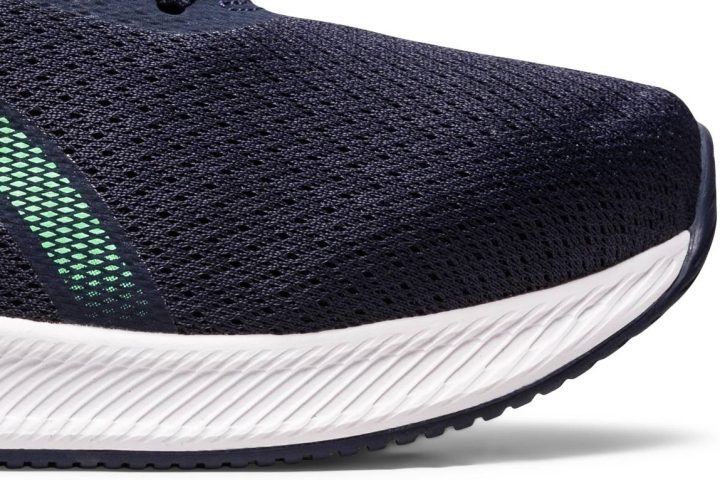 Comfy but could be a bit cushier
The ASICS Patriot 13 is loved by an ASICS fan as they said that it has the familiar "ASICS quality and comfort" as other shoes in their rotation. For an avid walker, these daily runners are appreciated for being "very comfortable."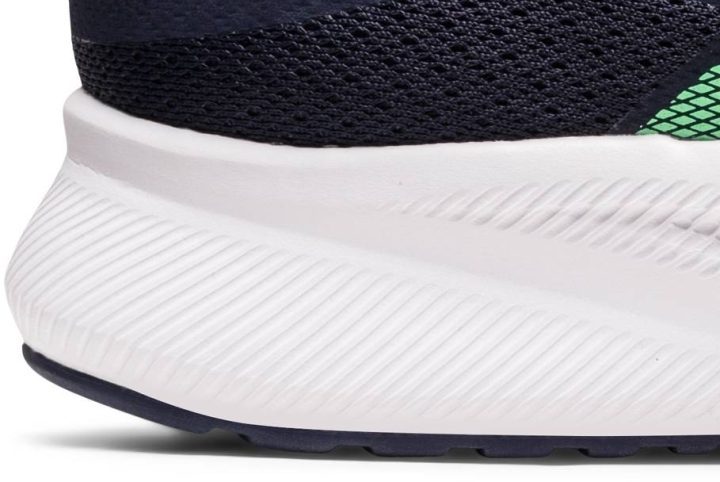 However, one runner mentioned that their feet felt "sore after wearing these shoes" as it lacked cushioning on the heel part.
Stiff and bouncy strides in the ASICS Patriot 13
According to a critic these runners are "stiff and do not bend much." One was even specific to say that it "feels like stomping around like Frankenstein."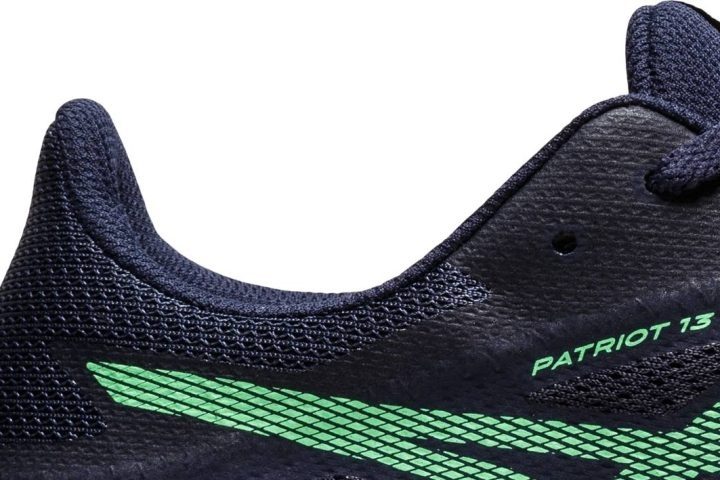 In terms of an energetic ride, though, runners give the Patriot 13 all the love. A critic mentioned that these trainers "respond actively to a fluid transition."
A challenging fit for wider feet
Wide-footers are recommended to size up for a better fit in the ASICS Patriot 13. Although one critic mentioned that the snug fit is "not at all uncomfortable," others find these shoes to be a bit too narrow for their liking. One even said: "I see them as a little narrow at the top."
Breathability does not get a majority vote
There is a 50/50 vote on the breathability of the ASICS Patriot 13's mesh upper. One runner was worried about catching cold feet in the winter with these daily runners. Another was happy that their "foot gets a lot of air."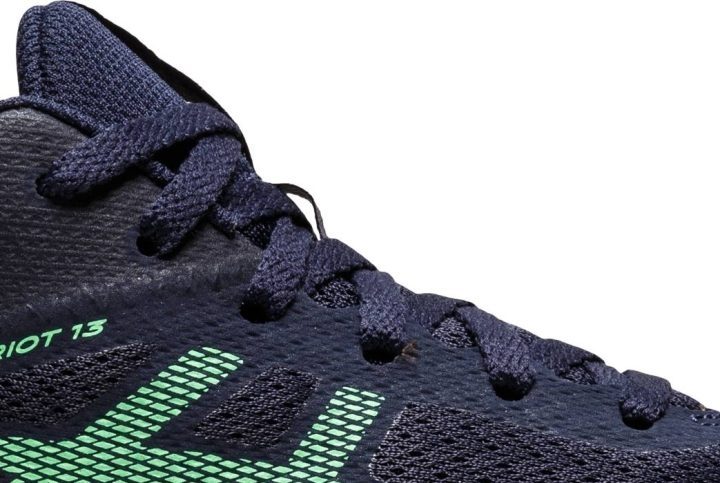 On the other hand, some complained about the lack of breathability. A critic said that these "feel a bit too warm" in the summer season as they found the mesh upper to lack the ventilation that they expected.
The ASICS Patriot 13 can take a beating
A reviewer was happy to report that they found these running shoes to "feel more durable and solid than the Nike Downshifter." Another agreed as they noticed how these daily trainers relied heavily on being a durable daily trainer.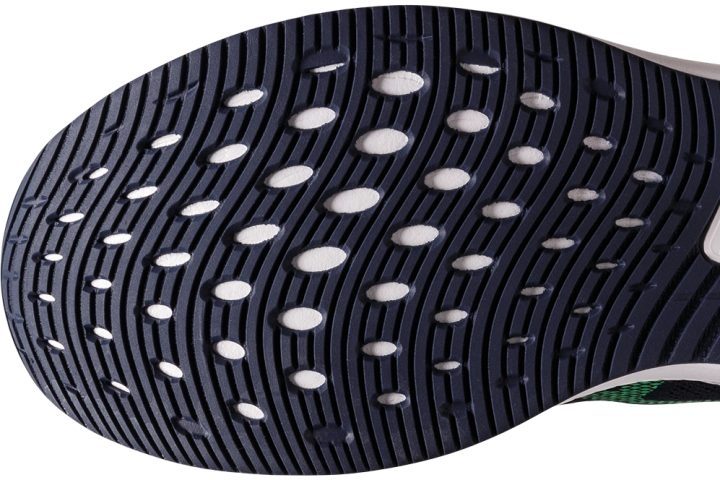 A critic tagged these shoes as "good for walking or running." However, one fitness enthusiast was specific enough to say that these are great shoes for non-demanding work such as uptempo work or longer mileage.
Weight issues kept to a minimum
At 280 grams, a critic said that they found these to be "a bit heavier than its competitors." However, upon further inspection, our database says that this weight is just around the ballpark of the average weight of other neutral daily trainers. In fact, one runner even said that they found the ASICS Patriot 13 to be lightweight.
The ASICS Patriot 13 doesn't cost an arm and a leg
The ASICS Patriot 13 is one that buyers wouldn't need to crack open the piggy bank. At a price point of $60, one runner was even "taken by the inviting price." Another even said that with these trainers, the "price to quality ratio is the best that can be bought."
True enough, our database gives an average price of $115 for other neutral daily trainers. This makes the Patriot 13 almost 63% cheaper than others of the same style.