If you're a ''heavy runner'' (long mileage runner and frequent runner) and your practices go up to 10miles and don't care how pretty your running shoes must be, it's a great buy. On a side note, if you run more than a half marathon, well, perhaps you may consider another model.
Pros
True to size
Fits nicely
Breathability
Durable
Super cheap
ASICS Patriot 10 review
With the Patriot 10, I ran 500 km. They're average running shoes (nothing much special). They're lightweight and get the job done. On the first runs, the midsole is a bit hard.
That said, it took me 3 or 4 trainings until they get softer and comfy to my feet. For shorter runs (up to 10 miles or even a half marathon), they're very competent shoes. You should have in mind the budget shoes they are.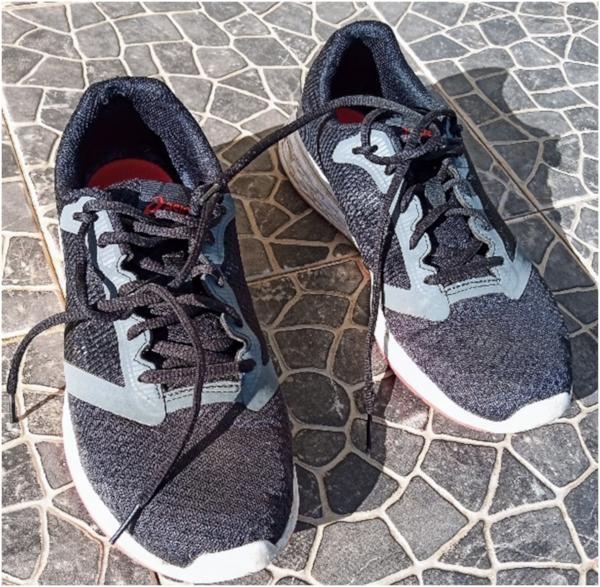 For longer distances, I don't advise using them. I have made the mistake of running an ultra-marathon (65 miles) on them and after the 30 km, the midsole becomes too hard and the feet became hotter.
However, they're ok for daily runs. Still, considering the price tag and the mileage that I reached with them, it's a good shoe for the money (I even bought a second pair).
Keep in mind they're "practical" running shoes and not much more. Not pretty at all (and they will not, for sure, become a goose, like the ugly duck story), but affordable and a budget shoe for your daily runs.
The upper looks good and fits nicely
Like most ASICS models, they're very well crafted.
The upper's breathability is awesome. During my 65-mile run, I may experience hotness in the midsole, but the upper stayed cool. The mesh allows the air to flow, so I felt comfortable in all my runs.
On the other hand, I noticed some wear on the heel area. This did not cause any discomfort though.
In my opinion, the midsole needs improvement
As I said, the break-in period took me longer than usual. However, as soon as I did, they felt much more comfortable.
The Patriot 10 is not for wet surfaces
The outsole surprised me, despite not being made of AHAR+ technology. The grip is good on dry surfaces; however, it slips on wet but not to the point where you lose your balance.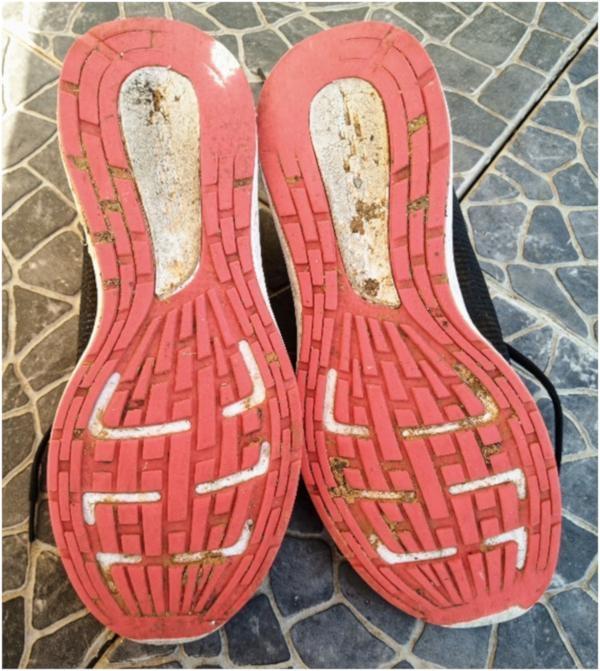 500 km and could do some more miles. I run mostly on the side of the roads, and where I live those sides are not flat, I tend to run in some inclination, what makes me wear the outside of the heel more than the rest of the outsole.
On the other hand, I did experience it with my racing shoes. On races, you can run in the middle of the road where the ground is much softer. This is an honest review, so the pictures weren't embellished.