These are one of the finest, possibly the best model in my opinion, made by Asics for road running.
I came across this shoe when I was having problems with my sesamoids (pain under the ball of the foot), and I was looking for the best in the market trainer for road running that offered some degree of comfort and stability.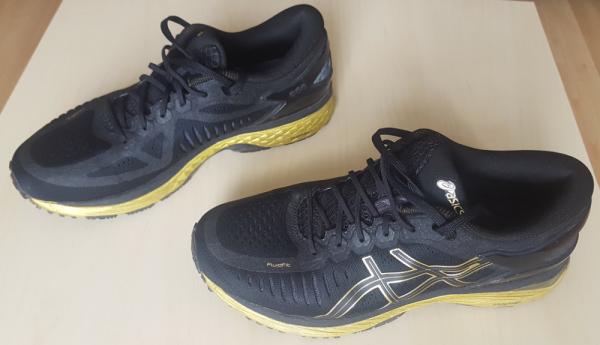 Usually, when you look for a comfortable shoe for long-distance running, you have to give a bit in terms of weight, and you often end up wearing shoes that have massive tall stacks.
This is not the case with MetaRun.
MetaRun, as the package says, are made from the best material that Asics uses for their shoes and have been developed following extensive research. The package also contains the batch number of your shoes.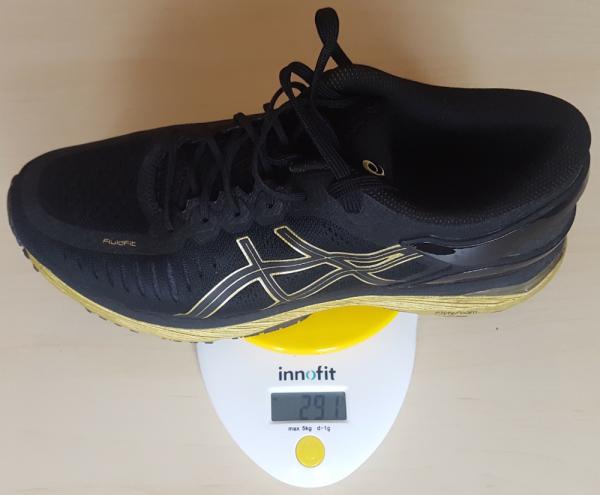 As soon as you put this shoe on, you will feel a pleasant sense of comfort that does not come at the expense of weight, UK 7 is 291 grams.
Another thing that is worth noting is the effort that Asics has gone to in terms of keeping them as light as possible. This brand is not known for producing the most lightweight running shoes in the market.
However, with MetaRun, I think they have done well. These shoes are reasonably light for the comfort and cushioning you get.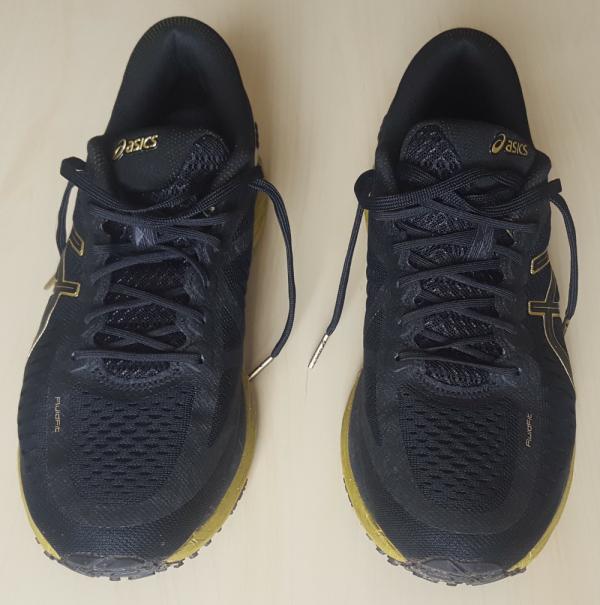 The Metarun come in two versions: one black with some stability and a white for neutral runners. Unfortunately, I did not see any other color or combination.
I am not a big fan of black shoes in general; however, the gold details on these shoes show that the producers paid some attention to the design.
Best For
I think they can be used for a variety of purposes, from everyday running to road racing. I find them suitable for any kind of road running, from speed workouts to long runs.
In terms of races, they may not be ideal for a 5 km if you are a light runner. You may want to opt for something lighter. However, for 10 km to marathon distances, I think these are some of the best options on the market.
Durability
You can see that they are very good quality shoes, and I expect them to last longer than average because of the quality of the material and the outer sole, which also offers a very good grip.
This can make them ideal when the surface is slightly slippery; for example, when you are running in winter and may encounter some ice patches early in the morning or in the evening.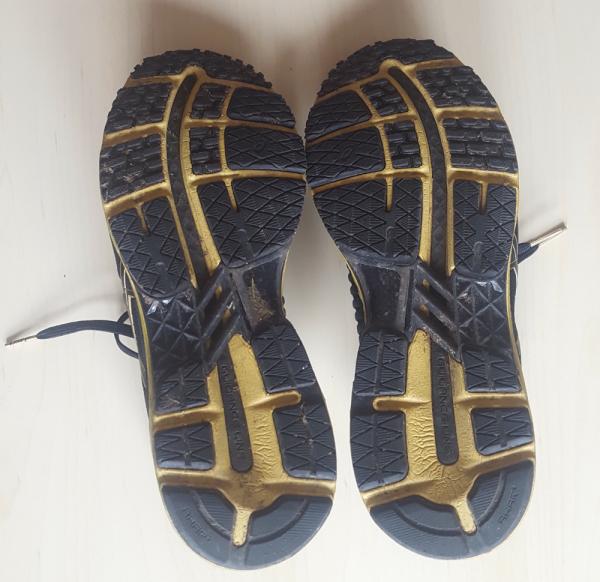 At the time of writing this review, I have only run about 100 km on them. However, I am confident that they will be one of the most durable pairs of running shoes I have ever owned.
What I like
It's a complete shoe without any weakness.
What I do not like
Metaruns come at a price. At the moment, they are the most expensive shoes Asics produce. However, the price is largely justified by the high quality.
Conclusion
If you are looking for comfort, stability and cushioning for long-distance running but do not want to end up in a heavy shoe, go for these.
They are a very valid option for heavy runners who need some stability. I also think they are suitable for any kind of workout and distance running on the road.