ASICS Hyper Speed review
The ASICS Hyper Speed is an entry-level race flat with budget and weight as its highlight. It is chiefly designed for tempo day and race day.
The Hyper Speed has been a long-standing race shoe in the ASICS lineup, but it went AWOL a few years back. With the new Hyper Speed, it's definitely come back time! And since it's totally revamped, I won't be comparing it to older models.
Light and breathable upper
The upper is composed of an open mesh material that has very large venting holes, amplifying breathability. Not only that, but it is also very light and it's minimally padded.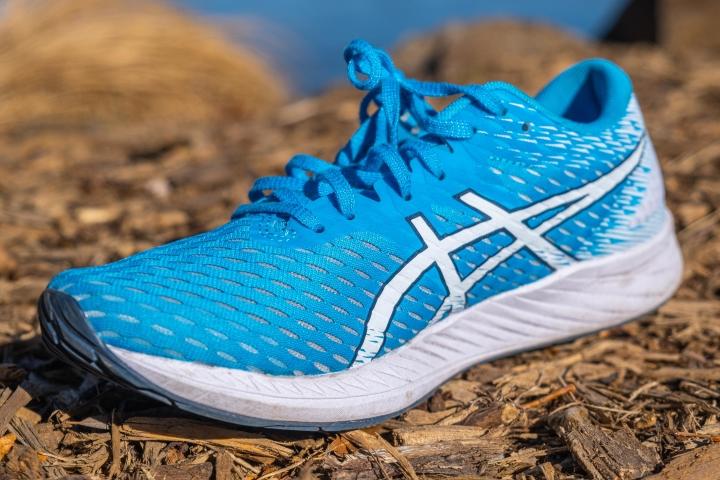 It has no padding, which I like. However, I have more to say about the tongue in the cons section.
It's not totally soft like many race shoes; it just has medium stiffness. There's also some padding on the collar, which feels good on the foot but it doesn't really provide great heel lockdown.
The Hyper Speed is neither plush nor overly firm
The midsole of the ASICS Hyper Speed is made up of a lightweight EVA foam. It's nimble, and it very much feels like a race day shoe—it's neither plush nor overly firm.
It also has plenty of cushioning for mid-distance runs, providing protection from the ground, but feels pretty minimal, other than that. Moreover, it has a nice rockered design with ASICS' Guidesole technology.
Despite not having a carbon plate, it has nice, smooth, and quick transitions, plus a good toe-off.
Pretty standard grip
It is simple, lightweight, which is the primary goal of this shoe. It also has full coverage throughout, which is a nice plus.
The outsole is just a few mm of rubber but that's more than adequate for a race shoe. In terms of grip, it's pretty standard. There's nothing to write home about.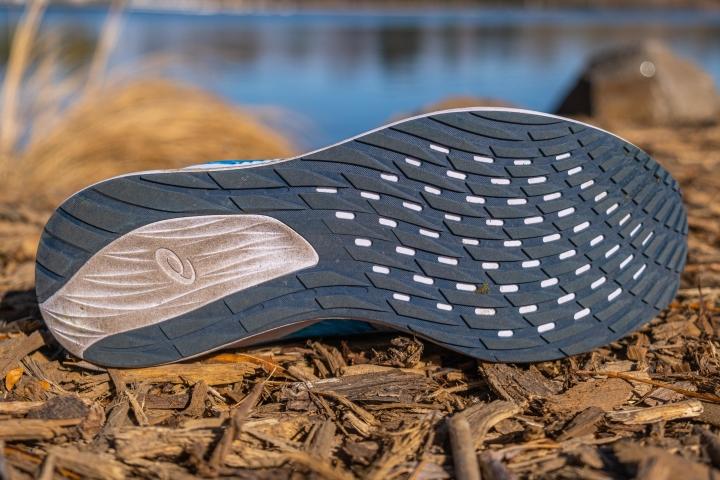 Less flexible upper
It's not really as flexible nor as soft as I would have preferred. Since this is some sort of a narrow design, I would have liked a little more give in the upper. However, I do get that this is a race shoe so it needs to be stiff for lockdown.
There are no gussets, while the hem on the edge only goes halfway down. Again, I get that they tried to trim down the weight, but it just feels unfinished.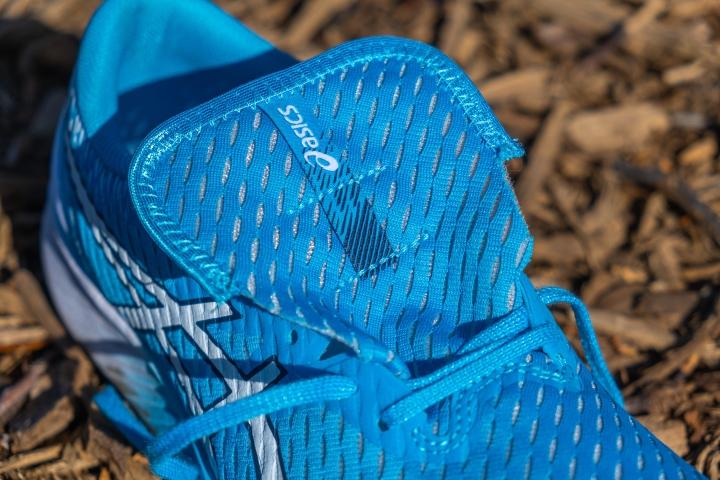 Short laces
The shoe has a standard lacing system, but the laces are very short and they feel a little minimal in hand. I'd recommend that you upgrade to a little longer and more robust laces.
Experienced some heel slip
As I mentioned, I had some heel slip, and it feels a little shallow. The lace length made it difficult to do a modified lacing technique to solve this. Lastly, the shoe has no heel tab.
It's a little narrow underfoot
Obviously, the ride is not as plush as that of the Flyte Foam. But bear in mind, it's a racing flat, not a trainer, and it's working on a budget, so it can't have that premium foam.
It's a little narrow underfoot, and even though it's close to the ground, I felt the narrowness on turns and uneven ground.
It's a narrow platform with a narrow fit
But—and this is a huge but—it's an ASICS race shoe, and I have a slightly wider foot, so I was surprised that it fit at all. I think it should work for most people, as it's actually not as narrow as other shoes set up for race day.
The stiff upper may not break in or flex enough for those with wider feet. Plus, there's the issue with the heel slip and the laces being too short.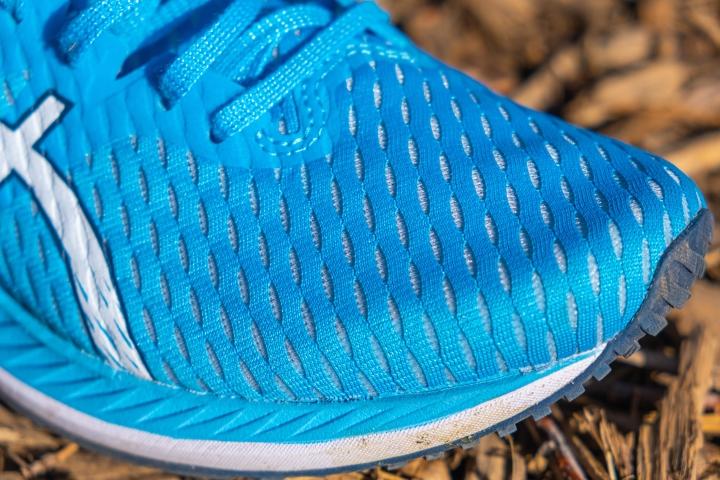 The Hyper Speed is not the most comfortable shoe
It's not the world's most comfortable shoe. It's stiff underfoot, and it's definitely not plush. It kind of feels unfinished.
The tongue also needs manual placement to get it where you want it. It's also built for speed and definitely not for comfort.
Overall, I think it's great for short race days, 5-10K, or tempo runs up to 6 or 7 miles.
Extremely lightweight
It's only 7.48 oz, and this is the major draw. It's just insanely lightweight!
Durability is not bad
It's light, and I think they cut some corners here to make it this light. Probably, 200-300 miles, I'd say, but mostly because the upper may fall apart.
I don't have big concerns on the outsole, or the midsole, really. But again, as a race shoe, that's really not bad.
Looks great
I dig it. It looks fast, minimal, and light. It legit looks like a race shoe. The other colorways for men look great, with lime green accents and some black on the upper.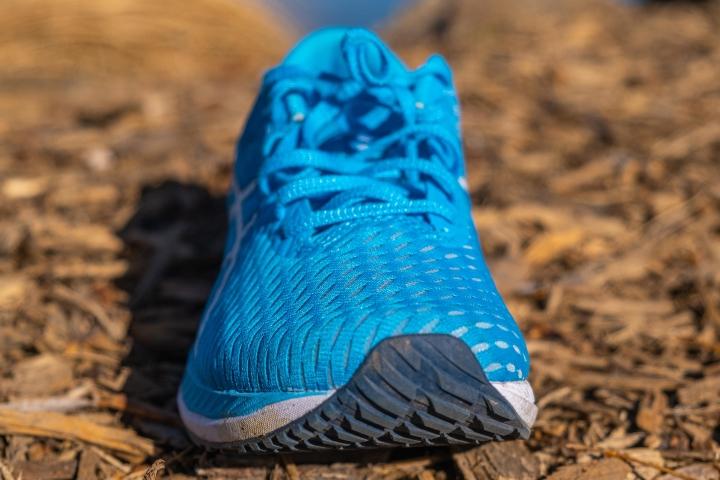 The ASICS Hyper Speed is insanely affordable
Here's the big value add. It only retails for $90. And yes, you heard me right!
This is a value-oriented, lightweight race shoe. I love the price even though I may not love the shoe. It fills a very needed slot for first-time racers or those needing a second or third shoe to add some speed training in.
With other carbon-plated race shoes these days with $250+ price tags, it's nice to see ASICS create this shoe.
Compare popularity
Interactive
Compare the popularity of another shoe to ASICS Hyper Speed: