The ASICS Gel-Nandi 360 provides both style and comfort with its heritage design and modern cushioning. Owners appreciate the sneaker's distinct trail-running silhouette and the comfort of the full-length Gel technology. Overall, the Gel-Nandi 360 is a great cop, especially if you are looking for something other than Nike sneakers to rock on the streets.
Pros
Comfortable for all-day wear
Excellent shock absorption
Insanely supportive
Trendy look
Grippy for trails
Comfortable from day one
Memorable colorways
Cons
Sole separates for some
On the pricey side
Who should buy the ASICS Gel Nandi 360
The ASICS Gel Nandi 360 is perfect for those who: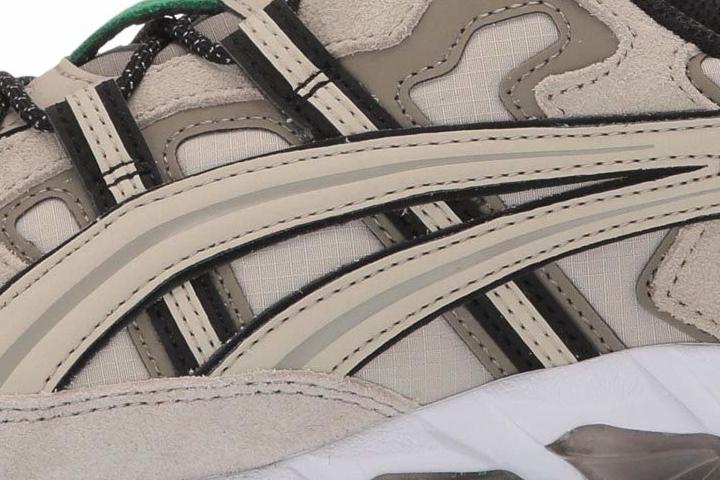 Who should not buy it
The ASICS Gel Kayano 14 is a great alternative if you want a complete package of comfort in a much cheaper sneaker. The ASICS Gel Kayano 14 may work for you if you're looking for a shoe with a robust build, helping it stay durable.
The ASICS Gel Nandi 360's brilliant look is all-natural
Featuring a trail-inspired design, the Gel-Nandi 360 commemorates Asics' rich history of crafting technical trail running shoes. Its unique look has been described to look "like something from a biennale in the early '90s" by one fan, and "almost like the stuff you'd find in some sci-fi flick" by another, but in the best way possible as they say it is "not overtly aggressive or attention seeking."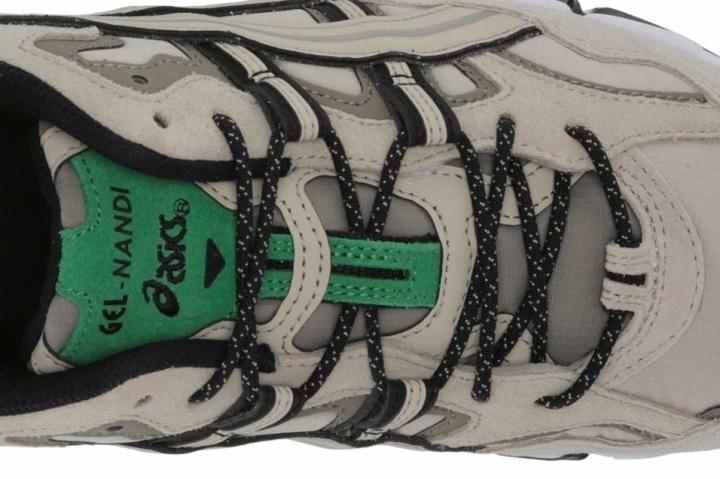 Sure enough, several loved the sneaker's idiosyncratic look, saying it is "extremely fresh" and it "goes crazy." Furthermore, its colorways have been a highlight for some fans, getting nicknames such as the "watermelon kicks" for the GMBH collab, and "green goblins" for the green colorway.
The ASICS Gel Nandi 360 provides enduring comfort
A sneakerhead said "as soon as you put your foot up inside of here the comfort on these joints is perfect" referring to the overall comfort and support felt from the sneaker. Its shock absorbent cushioning has been well received, with testers saying that there is "lots of cushion all around" and that it is "so so comfortable."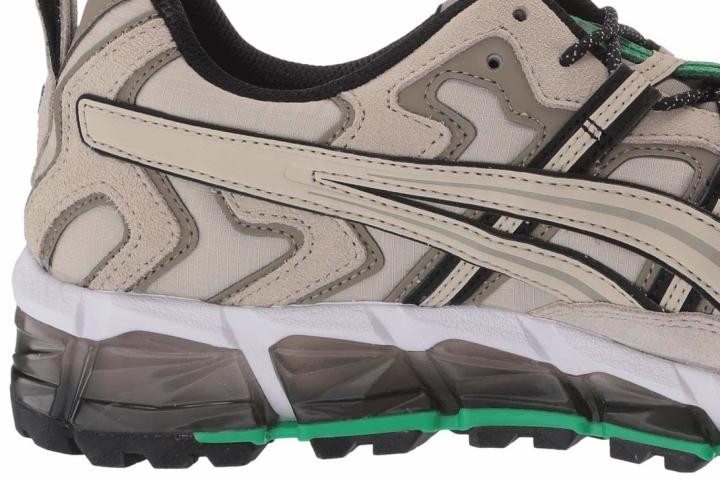 Its support has been described as "phenomenal" and "groundbreaking." One fan even goes so far as to say "Do they correct your walking - in turn fixing your hip in balance and posture? I don't know but it sure feels like it." Versus other ASICS shoes, one loyalist says "there's more support than the GEL-LYTE III but not as much cushion return as GEL-MAI."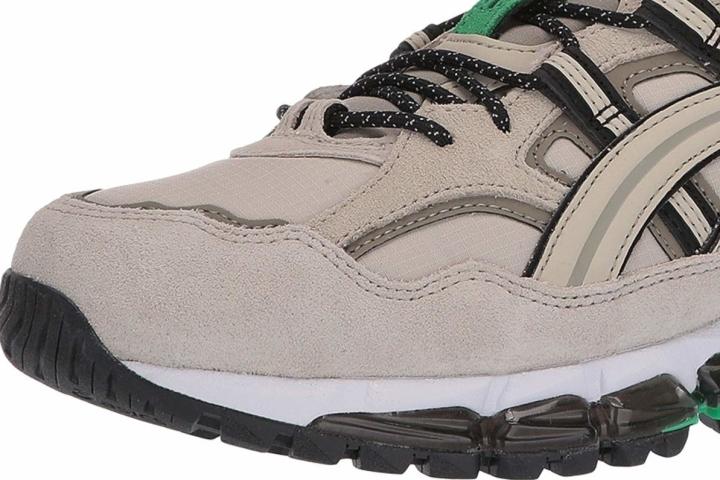 As the cherry on top, one fan says there is no need to break them in, feeling the comfort from them from day one.
The ASICS Gel Nandi 360 can hit trails hard
While people generally use the sneaker for running and walking around town, one hiker says that they "worked killer on the trail." After putting in "20 miles of hard hiking" on these sneakers, they concluded that the sneakers were "super comfortable" and durable, holding up great. This experience prompted them to buy more colorways.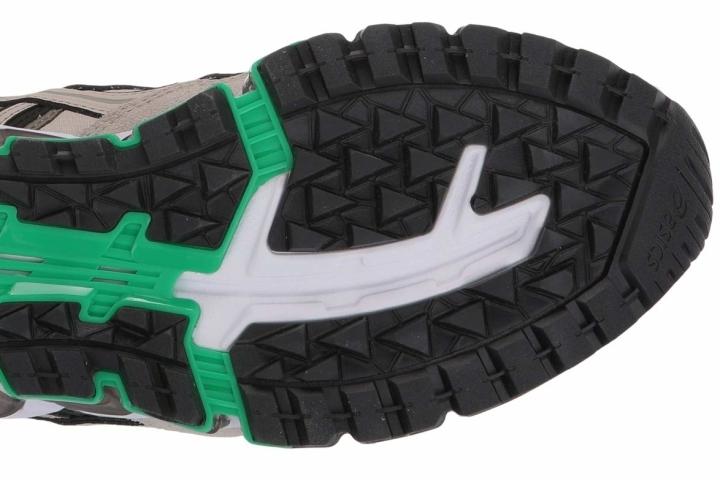 In addition, it has been described to have a very good grip on gravel paths.
The ASICS Gel Nandi 360's durability
Reviewers report the good news that the Nandi 360's looks last. One wearer who takes them out to walk multiple miles daily reports that there is minimal wear several months after. Furthermore, a tester says the padded leather is designed in such a way that it doesn't crease as easily.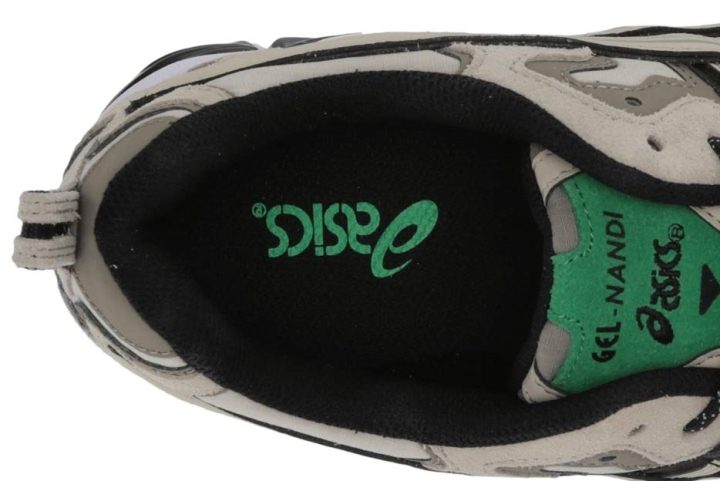 The bad news, on the other hand, is that there are some reports of the sole separating from the rest of the sneaker a few months in, leaving some disappointed.
The ASICS Gel Nandi 360 is priced at a premium
The ASICS Gel Nandi 360 retails at $150 which is higher than the average price of ASICS sneakers at $110. This led to people being 50/50 about the sneaker's value for money, with some saying it was well worth it, and others saying they're pricey for what you get.