For years I have been reaching past Asics Flux 3 in favor of the many Ghosts, Nimbus, Pegasus, and GTs.
Finally, I relented to the purchase of the Asics Gel Flux 3 which has turned out to be one of the better shoe buying decisions I had ever made.
Built
This is a very clean and good looking shoe, well built and without frills, designed for the lighter weight neutral runner.
Some of the materials used to build this shoe are the same as those found in Asics models costing twice as much but with less gel, less padding and less expensive foam.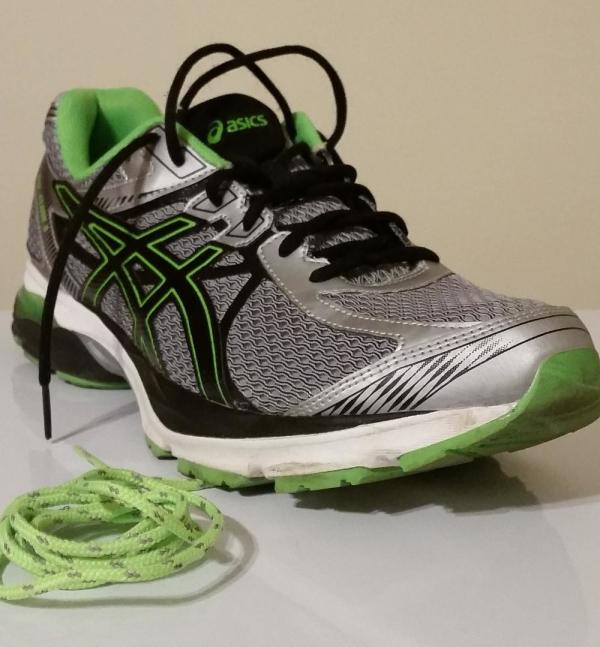 The overlays were of the traditional stitched variety and nicely done. The Asics Nimbus, on the other hand, is built at a different assembly facility and likely with more care and oversight than a model costing so much less.
The sock liners/inserts of the Nimbus or Kayano are a major upgrade from the less costly models, a great improvement over the simple slab of foam used in the Flux.
In some ways, the Asics Flux is about as good as a shoe needs to be. It's an affordable daily trainer that can and will be for me, a near perfect half marathon training shoe.
But if you go to the expense of entering a marathon with the travel and hotel costs involved, I would get a cheaper hotel and opt for the Cumulus or Nimbus.
Ride/Fit
I am a mid-foot striker of 148 lbs and if I were a 200-pound heel striker I would opt for the Asics Cumulus, Nimbus or the excellent Asics GT 2000.
The toe box is generous, flex is good, the ride is quiet.
Wear
With 150 miles of road running on these shoes I notice no unusual wear, they have the AHAR (ASICS High Abrasive Rubber ) in the heel and regular rubber elsewhere.
The uppers are wearing well.
Safety
Due to lack of reflective material I use reflective shoe laces and 3M reflective material on the heel.
Drivers are more distracted than ever, I NEVER assume drivers can see me! I may have to become a trail runner.
Bottomline
I will use these shoes for training, perhaps with inserts from an old pair of Nimbus.
The Asics Gel Flux 3 is the best shoe in this price range, with lots of quality carrying over from the more costly Asics. Quality is remembered long after price is forgotten!