The Asics Flux is a neutral-cushioned road running shoe in the same family as the better known Cumulus and Nimbus.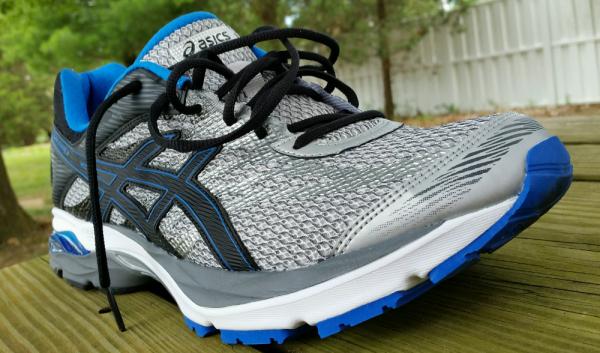 Cushioning & Ride
This model of Asics has taught me a lesson. I am beginning to wonder if my quest for ever more cushioning has been the wrong approach.
I ran my first Half Marathon in a pair of Nike Flex, nice and light, not much cushioning. I have since been on a quest for more forefoot cushioning. I wonder how much is enough.
I am thinking that perhaps "form" may be a better solution. We have the needed cushioning built in our feet and legs, it's in our form. Even with the weight penalty of not using cutting edge materials, this is a fine shoe.
There is now a little less toe space than with last year's Flux due to no-stitch forefoot overlays.
A totally unnecessary upgrade to the forefoot uppers that has tightened up the toebox. This is exactly what has nearly ruined the GT-1000, Nimbus, Cumulus and even the venerable Kayano!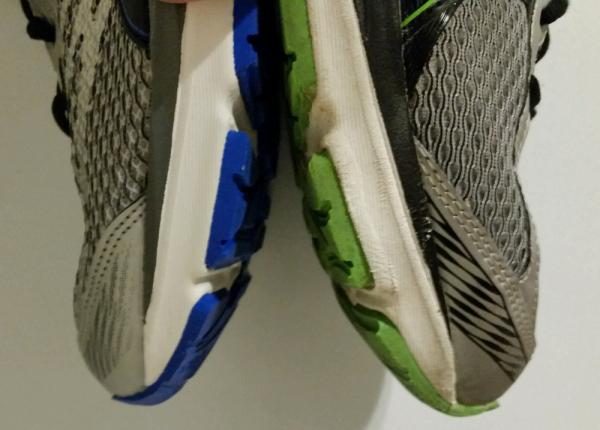 Quality
Excellent quality in material and workmanship. Nothing on the Flux is of inferior quality.
Not long ago the SpEVA, AHAR and other various features and parts found on the Flux 4 were some of the best parts found in the world's best shoes.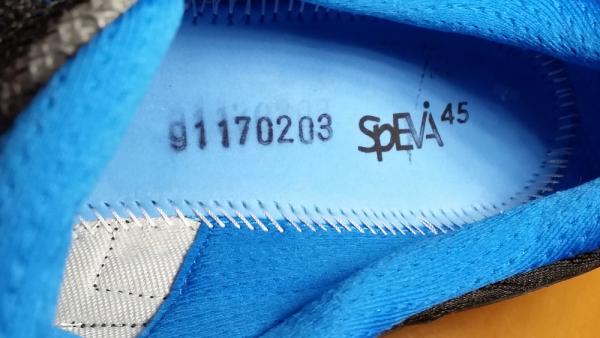 Engineering
The Asics Institute of Sports Science has brought the world some wonderful innovations, Gel being the most obvious.
Asics does pay attention to gender specific design and injury demographics. Here is the link from the excellent "Canadian Runner" magazine regarding that.
Comparisons
If you had the Asics Flux 3, be aware that there have been changes, check the front-end closely. Yes you could run a Half Marathon or more in these shoes as well as any other shoe, if they fit.
This model is overshadowed by the more famous models from Asics, much as with the Exalt, both excellent shoes for skillful runners with good form.
Safety
The Flux 4 has tremendous rear reflectors. But if we want to run safely after dark it is up to us to take necessary actions, get a light, some reflective shoelace or tape.
Did you know that being struck by a vehicle traveling at 25 mph is equivalent to falling from a 2 story building? Never count on a driver to do the right thing!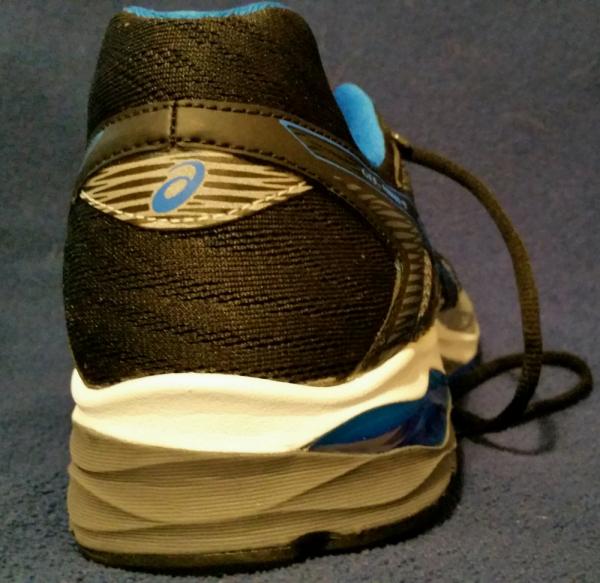 Specifications
Weight 366 gr.
Sizes US 12, EU 46, UK 11
Heel to Toe Drop 10 mm
Arch medium to high
Miles at end of Review 45
Picks up stones? No
Colors Black, Blue, Grey, Orange with added accent colors
Things To Check When Shopping
Ankle clearance – Do your ankles rub the collar? This will be worse on uneven road!
Toebox height – Check with your winter socks on, black toenails are bad.
Bunion clearance – Think about selecting a supplier that allows you to run for a few days or more to check new shoes for discomforts you would never detect by simply trying them on.
The line of stitching that is attached to the tongue, on the underside of the shoe.
Conclusion
These have been good shoes for me, they got me thinking more about my form. I ran 10k /6mi this morning and was glad to get back home and take them off.
I am not looking forward to the next run in the Flux 4, primarily because of how they fit me. This will likely be a good shoe for many runners, though in my opinion not as good as last year's model.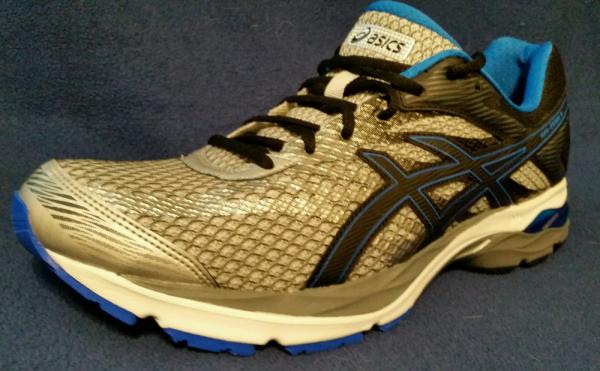 The Flux is not the latest technology but keep in mind that the new weight-saving innovations of today do not always show up on the scale as advertised, but almost always show in the price.
The Flux is a good honest shoe.