Who should buy the Ariat Moresby
The Ariat Moresby is a lasting hiking boot with a bit more flair than most. Buy it if:
You want a tank-like pair with an interior that's remarkably cozy from the off.
Getting submerged in streams and creeks is inevitable in your outdoor exploits.
Hiking boots that give your ankles and arches extra support are what you need.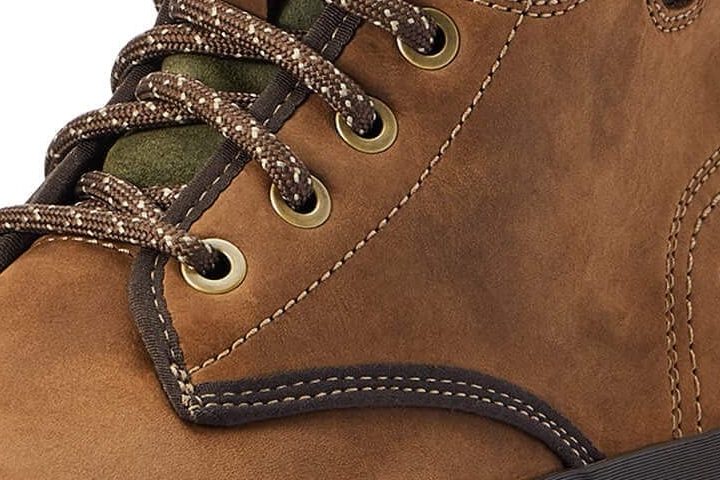 Who should not buy it
If you want a more spacious Ariat boot, particularly around the toe box, check out the Terrain. And if you prefer a trail kick that sports a to-the-toe lacing system, opt for the Mountain Light from Danner.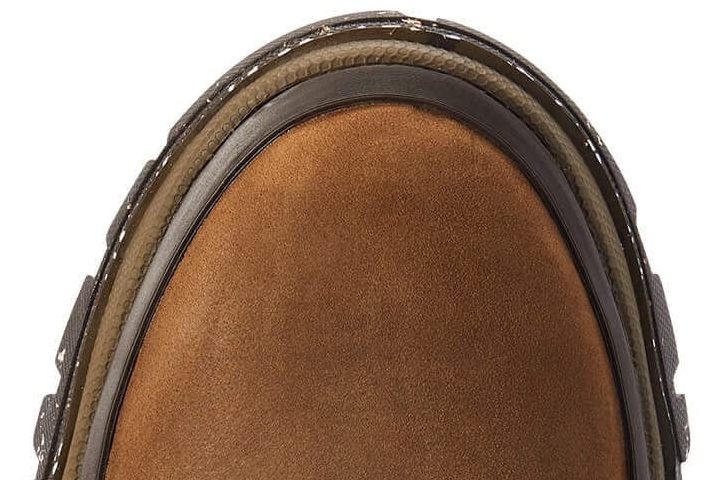 Ariat Moresby equals dry feet
Based on many reviews, the Ariat Moresby has extraordinary water protection. "I have worn them in inches of mud and water, and my feet stayed dry," says one reviewer. Another tester calls the featured boot "totally waterproof."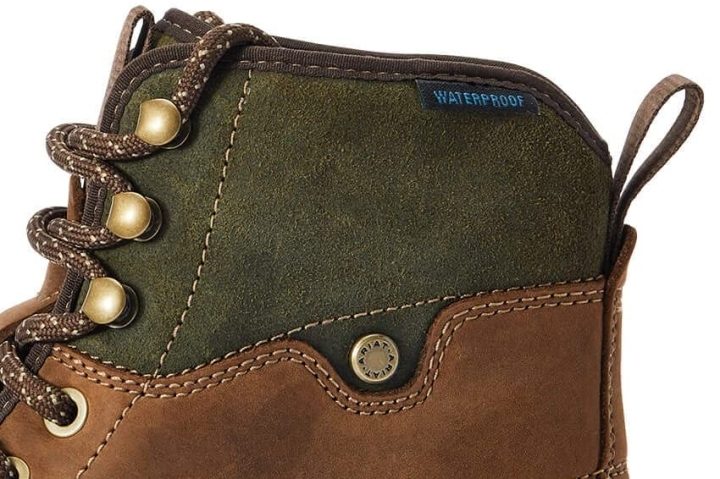 Enjoyable extended hikes made possible
According to numerous hikers, the Moresby is incredibly supportive from top to bottom. "This boot didn't disappoint," says someone who has a bad back. "I love the ankle support," says another. "My feet are not tired at the end of the day," says yet one more adventurer.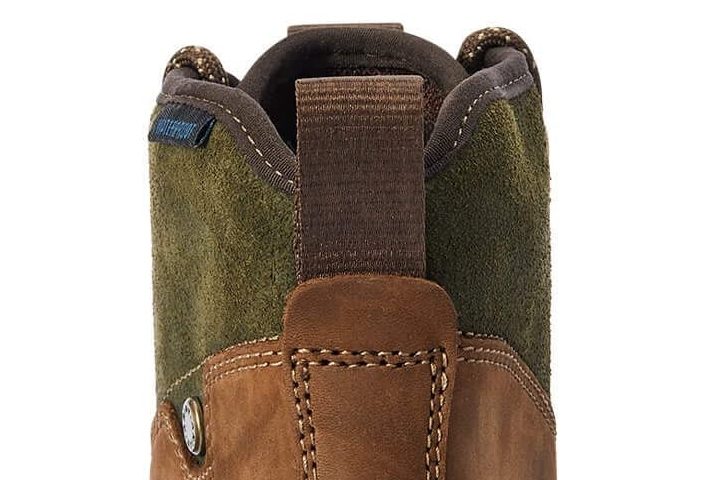 Staves off the winter's chill
The Ariat Moresby, while not at all insulated, provides sufficient warmth in the cold. It "kept my feet nice in warm in the woods of Northern Michigan," a trail-seeker said. "Exactly what I was looking for," said someone who's been looking for a good mid-rise boot for winter months in the Midwest.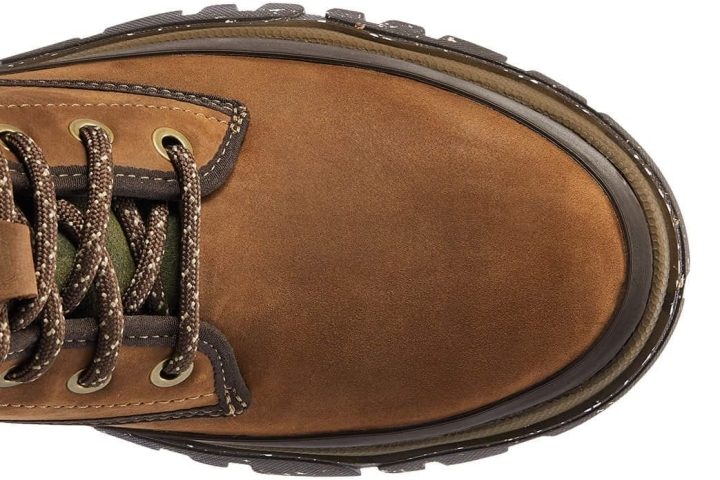 The lavishly comfortable Ariat Moresby
This waterproof boot from Ariat delivers high comfort straight out of the gate. This statement is backed by the remarks "super comfortable, next to no break in period" and "comfortable from the get-go."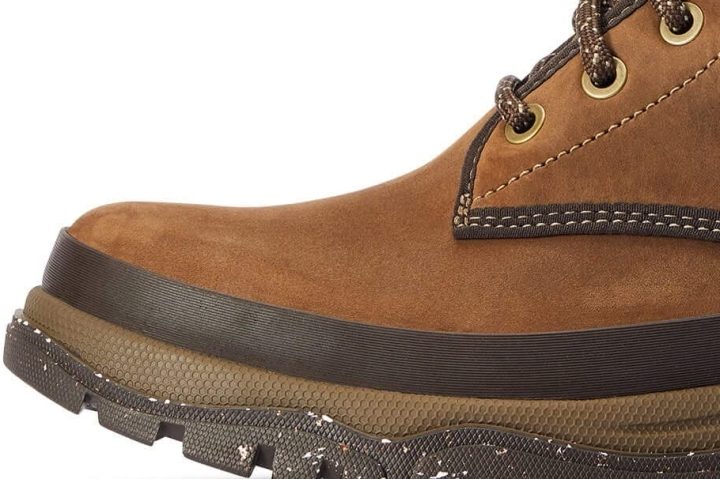 Terrific tenacity in every box
Reviewers say that the Moresby is astonishing when it comes to grip. Its "traction is great," says one of them. "The tread is great," says another.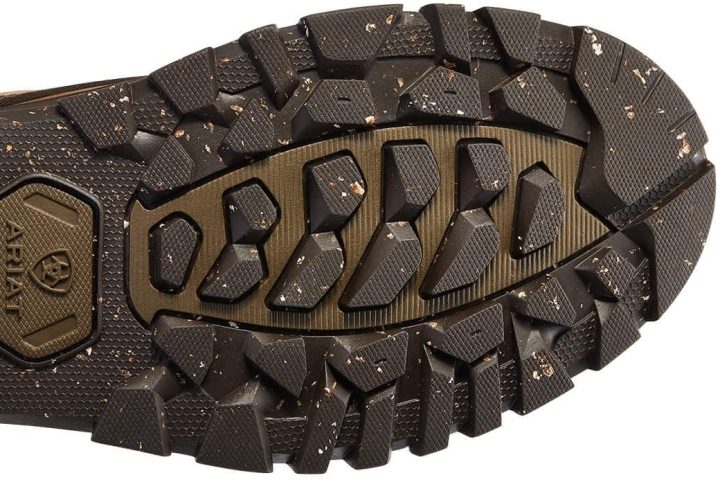 Wanted: More roominess for the Moresby
There are those who'd like to see the Moresby re-released with more spacious confines. One of them says that it's "a little on the narrow side," while another says that it's "too tight."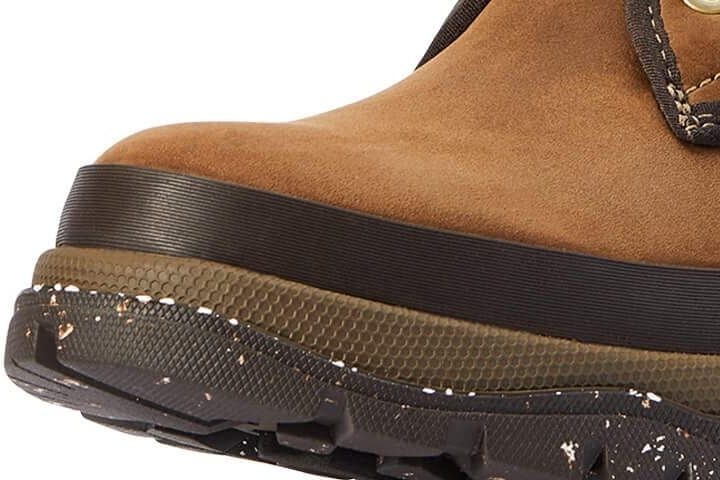 Attractive in both style and longevity
The Ariat Moresby is as heavy-duty as it looks. The boot's toughness, however, can't hide the aesthetics it has going for it. Comments like "cute" and "incredibly pleased with this style" give this statement credence.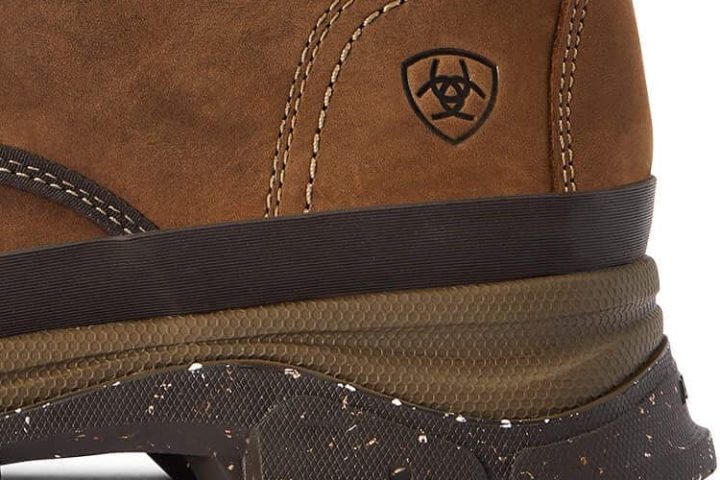 Not a lace-to-toe hiker
It's been reported that the Ariat Moresby feels off because it lacks a lace-to-toe closure. Since it only extends just an inch below the instep zone, a snugger forefoot configuration isn't possible. Perhaps this is why Ariat decided to give the featured kick a tighter toe box fit by default.
Compare popularity
Interactive
Compare the popularity of another shoe to Ariat Moresby: