Our reviews
From the moment I took my new Altra Superior 4.5 out of the box, I was impressed and realized why they named these shoes "Superior."
They look sharp, feel great, and are awesome trail running shoes. They are perfect for most types of trails, and some of the top trail runners in the world even wear them.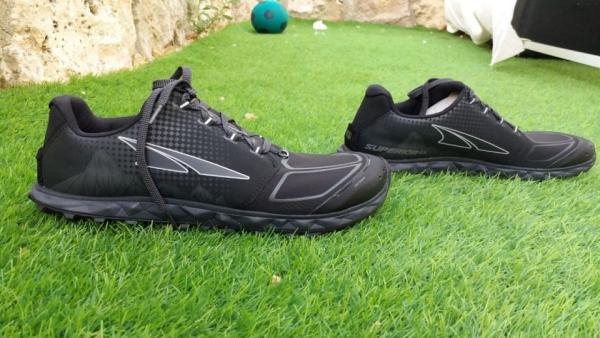 Past Experience with Altras
The Superiors are my fifth pair of Altras. I bought my first pair three years ago, and I have become a bigger fan with every new purchase.
Altras blend minimalist barefoot running with high-quality standard running shoes. They are unique in their Zero Drop midsoles and wide toe boxes, which allow for maximal comfort and encourage proper running form.
Different models have varying degrees of midsole stack height, firmness, and stability.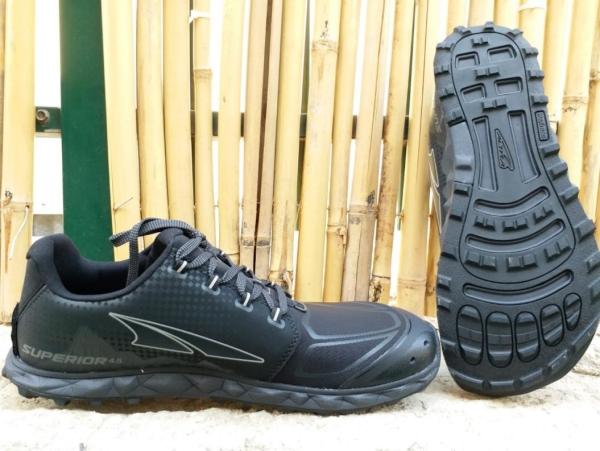 All of my Altras have been super comfortable, and I have seen positive improvements in the newer models in durability, stability, and sole responsiveness.
I last purchased the Torin 4's, which were great for roads and light trails, and I was looking for an even firmer midsole and a more specialized trail running shoe that could be versatile enough to handle roads effectively.
The new Superior 4.5's are just what I was looking for!
First impressions
I often rave about the wide toe box in Altras, and this feature makes it difficult for me to comfortably wear other shoes that don't have the width in the front of the shoe.
The wide toe box actually makes your foot wider as toes begin to spread apart naturally. The wide toe box also prevents blisters as toes are not rubbing against each other while running.
I don't understand why more running shoes don't include this simple feature that adds so much comfort.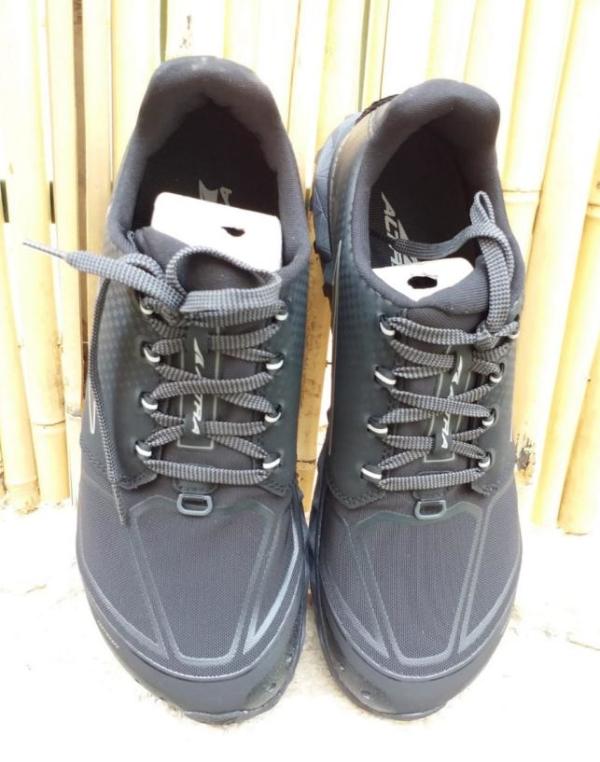 The one drawback with the width is that the shoes can look a bit goofy, with the extra-wide toe box in the front of the shoe.
With the new Superior 4.5, Altra has improved the design to remain wide but appears sleeker and more natural-looking. By the way, the wide toe box is not just for comfort; it is also great for injury prevention.
Superior style
The Superior's improved look in the toe box (and as a whole) is excellent.
Color options range from simple all black with a cool hologram-like picture of the mountains to brighter blue, red, or yellow options.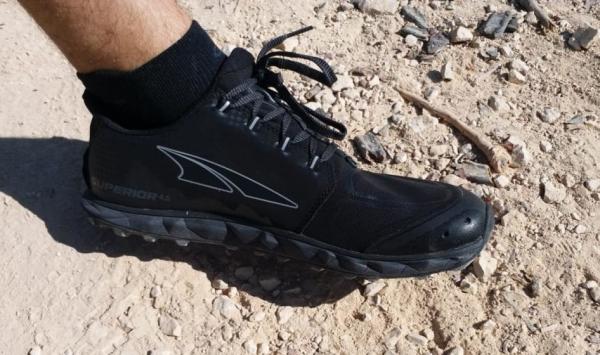 With its 19 mm stack height, the Superior looks minimalist but maintains excellent cushioning, which I prefer for longer run and tougher terrain.
As is typical of Altras, the weight feels shockingly light. Listed at 8.9 oz in a men's size 9, without skimping on ample support and cushioning.
This shoe is minimalistic and not bulky, yet has the amount of cushion that I like for longer runs and tougher terrain. The best of both worlds!
Gator attachment
The Superiors, like some other Altra trail shoes, come with a velcro attachment at the heel for a gator. I do not have the Altra gator, but I believe it could go well with the Superiors for several reasons.
The Superiors are lower to the ground, making it easier for debris entry, and gators function to keep out debris.
One of my few critiques of the Superior 4.5's is that my foot is not totally locked down in the heel. They have a low cut in the ankle collar, and I have to be a bit careful while rounding sharper turns.
The gator could also potentially add ankle stability and the option to upgrade the shoe by attaching the gator for tougher trails is nice.
Tongue
The next interesting feature of this shoe is the tongue. This is completely sealed closed on one side.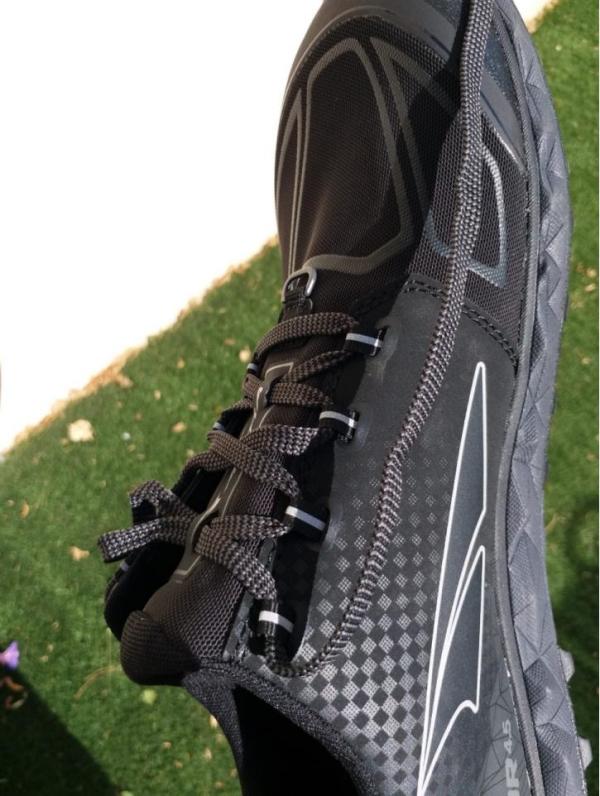 This smart design feature effectively keeps the tongue closer to the foot and prevents debris from entering from that outer side.
I was concerned that the closure on the tongue's side would cause the foot to heat up. Fortunately, the designers compensated for this by adding a lot of ventilation in the upper, so the airflow is good overall.
Stone guard
Another unique feature is the gray stone guard insert, pictured next to the shoes. Some shoes come with extra inserts, but these are very different.
They are super thin (6 mm) and made of very stiff plastic. The intent is to add an extra foot protector for tougher terrain.
I tried the shoes first without the guard. Even without the guard, the shoes have enough cushion to protect my feet from rocks comfortably, but some runners with more sensitive feet may enjoy this extra layer of protection.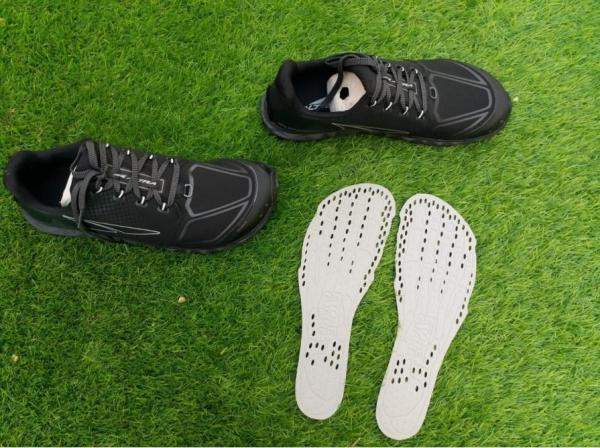 The stone guard gives the shoe a bit more responsiveness by adding firmness. So for a cross country race, they could be good to slip in.
Thank you, Altra, for this extra gift! I really like to use them for extra protection with some of my barefoot shoes, which sometimes hurt my feet when running on rocky trails.
In general, I find the Superiors more comfortable without the guard (I mainly run without it), but I appreciate having the option for different types of running.
Outsole
The "MaxTrac" rubber outer sole grips the trails nicely and is definitely a trail running sole.
The lugs are less deep than other Altra models like the Lone Peaks or Kings, but they still manage to handle trail terrain well.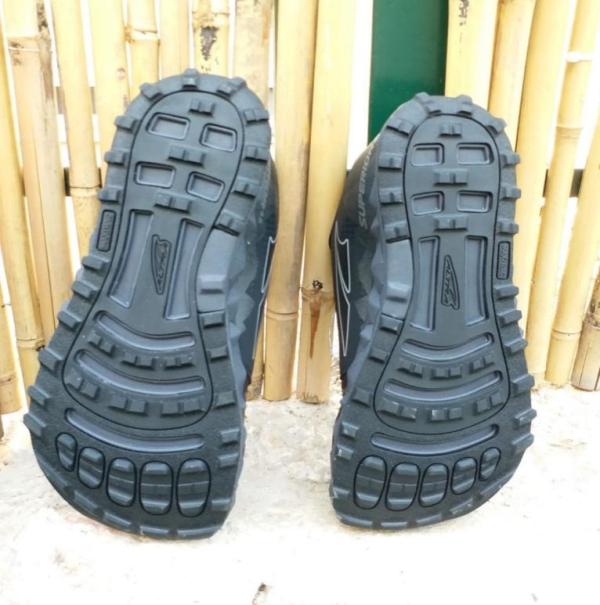 An advantage of the less deep lugs are their ability to hybrid and handle roads well. They are definitely best suited for trails, but when there are stretches of road between trails, the Superiors are comfortable and do the job.
Superior comfort
This is my fifth pair of Altras, and I can honestly say that I have not yet had a pair that was anything but super comfortable.
I ordered every pair online without previously trying them on, and they all fit my foot perfectly. It's great to have confidence that Altras will fit me comfortably, no matter the model.
I think that most people would be impressed by the comfort of these shoes and sizes wise. I surprised my wife with a pair of Altra Escalante's, and she agreed that they are very comfy, even as all-day shoes.
Performance
These Superior 4.5 are a performance shoe. Meaning, they are great while running hard on the trails, and even some of the best pro runners wear them.
They are suited for both longer runs and high tempo shorter runs because they are light, sleek, and have a responsive "Quantic" midsole.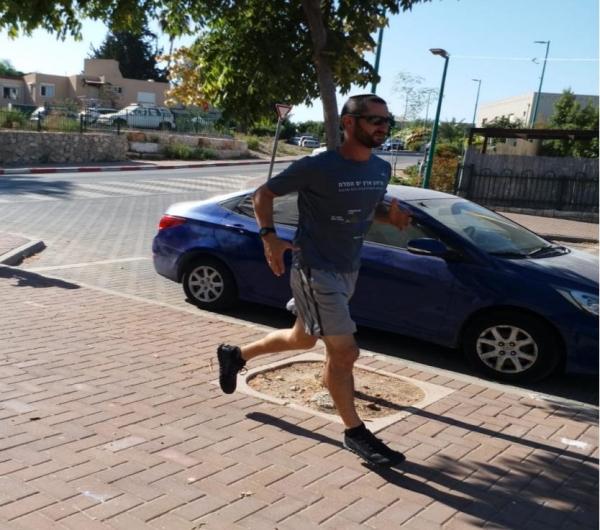 The mesh in the forefoot of the upper is not your typical mesh. It has lots of little air holes for ventilation, but the mesh is stiff, which provides the added benefits of stability and comfort.
Fit
As mentioned, I think that the lock down could be slightly better in the heel. Foot stability has been a common issue I have had with some Altras, but the lack of stability was previously in the front.
I would prefer a higher heel cup with the Superiors, like my Altra Torin 4's (pictured next to the Superiors), which had great heel lock down.
Notice the higher heel cup on the Torin on the left.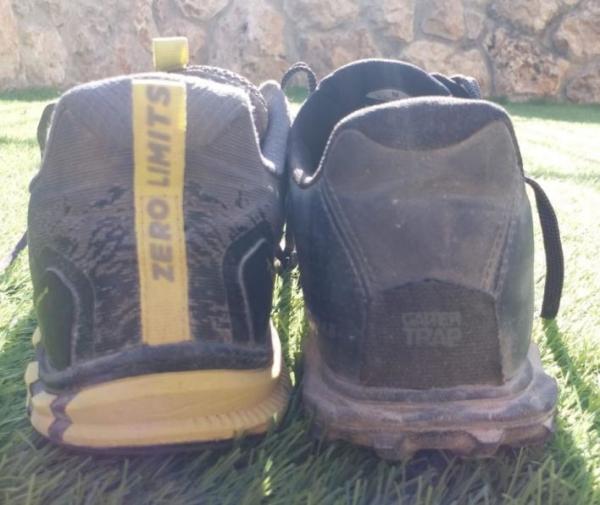 I have heard that Superior 4.5 did improve its stability from the 4.0 model, but I think it could go a step further, mainly in the heel.
Also, as you can see from the picture, the Superior's heel has no pull tab. It's not a big deal for me but probably makes the shoe sleeker. There is also the gator attachment that opens up with velcro inside.
Conclusion
I am a big fan after a month of running intensively on the trails almost every day with my Superior 4.5! They are extremely comfortable while also sleek and lightweight.
I feel fast in them, and they look good as well. They are really a solid trail running shoe for someone like me who prefers a more minimalistic shoe with toe comfort, firmness, and rides low to the ground.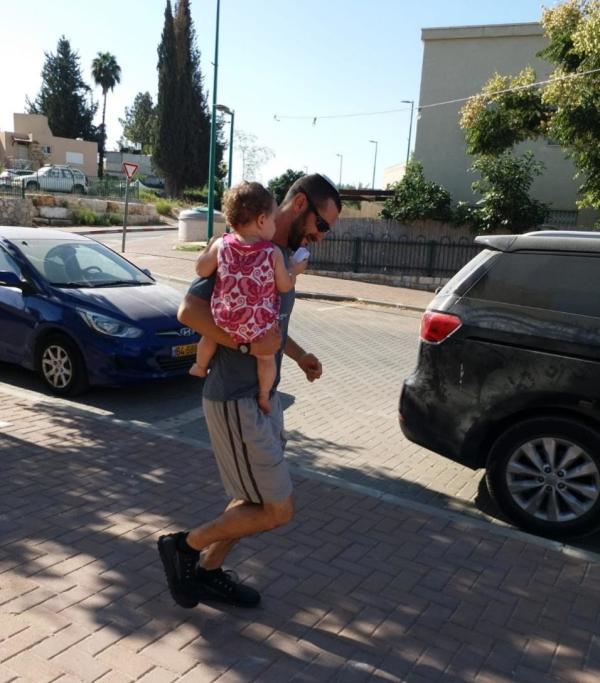 So far, the durability seems to be good. I take them on long runs, tempo runs, and everything in between.
Whenever it gets rescheduled (due to COVID postponement), I hope to run in a trail marathon, and I know that the Superior 4.5's will be my go-to shoes for that.
I am new to trail running as this was my second trail distance. I choose a 50-miler in the "Desert," but it was more like the Antelope Canyon Ultra in Page, Arizona! This 50-mile course promised us 40 miles of sand, rock climbing, slot canyons, and slick rock. Plus the last loop of 10 miles of runnable trail.
So how do you pick a shoe to perform? I always have that one call, or I read reviews. I choose the Altra Superior 4 straight out of the box. I know it is a risk but here is how the shoe performed.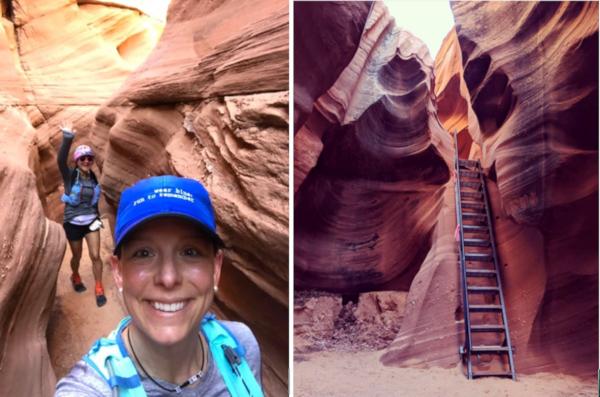 Specifications
| | |
| --- | --- |
| Insole | 5mm contour footbed |
| Toe box | FootShape™ with Fully-Cushioned Zero Drop Platform™ |
| Stack height | 21 mm |
| Outsole | MaxTrac™ Rubber with TrailClaw™ |
| Upper | Seamless wrap-around engineered knit |
| Insole | 6mm contour footbed with removable StoneGuard™ |
| Stack height | 21mm |
| Midsole | Quantic ™ with InnerFlex™ |
| Weight | 6.6 oz/187 g |
Test miles
I took these shoes on a test run for my first 50 milers. The terrain included sand, lots of sand. About 40 miles of it! Another terrain during this 50 miler was slick rock, slot canyons, and rock climbing.
I was very impressed with the grip these shoes had on the slick rock - I never slipped. The grip was almost like glue. I easily could run up them, down them, and climbing was confident.

The sand was an issue. Who trains in the sand anyway? The shoe has built-in spots for Gaiters, which I wore. With both the shoe and the Gaiters I had almost little sand at the end.
At no point did I feel I needed to stop to change socks or dump sand out, which a ton of people did this at Aid Stations.
Fit, feel & the ride
This shoe fit loose in the toe box. Which I knew this brand is known for. However, I felt the rest of the shoe felt good and snug. It did not slip back and forth. I wear an 8 for most running shoes, and the pair I wore was an 8.
It is a zero drop shoe, and my cadence is normally high, so I did not affect me too much. I tried these specifically to handle the sand. Having the zero drop helped with the sand. I really did not sink much, and turning over was less work and helped save energy.
When the trail switched to the slick rock, and the rock climbing, I felt the same confident ride. On close-knit ledges, I felt happy with the feel of the shoe. It gave me the confidence of no slippage. I was able to switch easily to a slow and steady pace to a faster pace.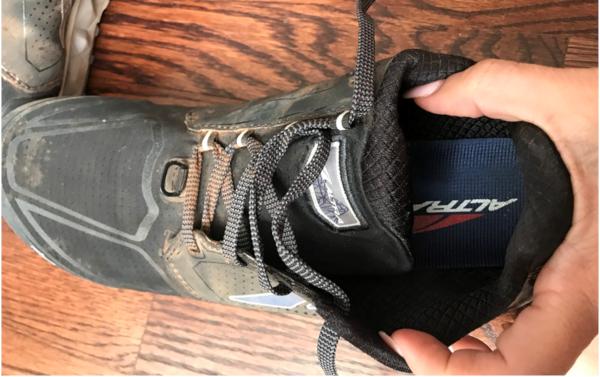 Regarding the weight, these shoes are light to the touch. Very flexible, and felt like they could mold to my feet and terrain. The shoe comes with a Stone Guard Insole, which prevents rocks and other debris from entering.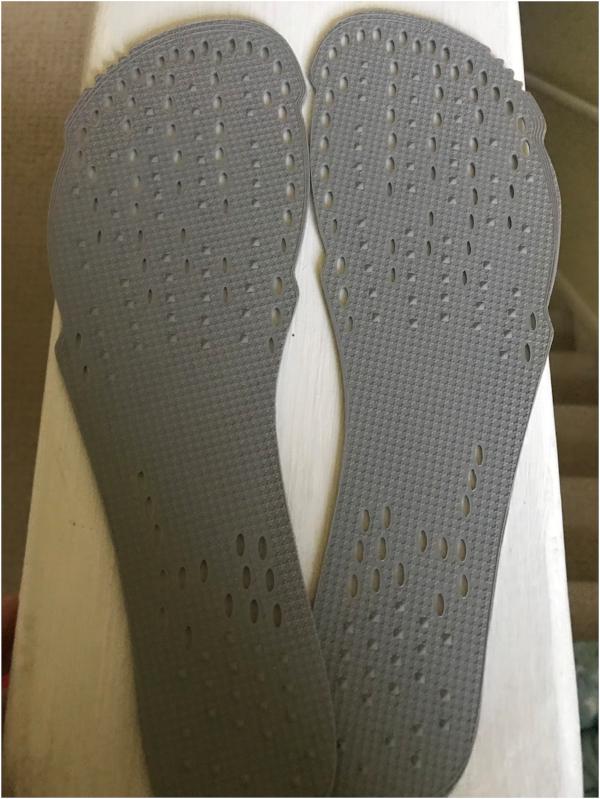 Toe box
The toe box is going to take some to get used to it. It is part of the brand, so it's unique. I can handle the process, and like the feel and confidence, it gave me right out of the box. So I hope it will be a top favorite in my Trail Running adventures.
Price
$110.00 - I was extremely pleased with this price. I believe these shoes will easily run for 300-400 miles.
Conclusion
This shoe performs. I also believe I will fall more in love with it with more miles, and various terrain. I will have to give it some time due to the zero drop, but I am used to shoe rotation, so it did not bother me as much.
Also for the price point, I believe it is an affordable option if you are looking for a lightweight trail shoe that almost feels like you are barefoot. Trails can be unpredictable, and so far, I believe this shoe can handle a variation.
I would use this shoe on any terrain. I would use this shoe for probably max a 50 miler because you may want more cushion for a 100 miler.
Updates to Altra Superior 4.0
The Altra Superior lineup is designed for the trails. The façade is similar to its predecessor, the Superior 3.5, save for an upper that now features more stitch-reinforcements and a wraparound overlay that covers the sides and the heel. The now-popular seamless construction is still used for this shoe.
Altra Quantic™, a midsole foam, is used for this trail running shoe. This full-length piece is meant to provide impact mitigation and energized steps in a lightweight package. A foot-shaped platform works with midsole flex grooves to enable the natural movement capacity of the foot.
MaxTrac™ rubber is used for the outsole unit of the Altra Superior 4.0. This compound is long-lasting, and it has the necessary firmness that counters the harsh nature of the trails. The slanted TrailClaw™ lug configuration doles out traction over the irregular surfaces.
Outsole
The outsole unit of the Altra Superior 4.0 is composed of a rubber compound called MaxTrac™. This layer covers the entire midsole foam, protecting it from the abrasive nature of the outdoor terrains. It has a grippy character that allows it to naturally deliver traction. Many trail shoes from Altra utilize this technology, including the well-known Lone Peak.
Heightened surface adhesion is provided by the TrailClaw™, a set of extended gripping lugs that have a skewed construction. These protrusions act like claws that ensure surface stability and control, especially when handling upward and downward traversals.
Midsole
The midsole unit of the Superior 4.0 is composed of the Altra Quantic™ foam, a full-length foam that's designed to provide responsive underfoot performance and impact mitigation. It has a lightweight build that aims to free the foot from feeling encumbered.
The InnerFlex™ is a system of grooves in the midsole that encourages natural foot flexibility. Such a mechanism heightens the quality of the step.
Improved impact attenuation and anatomical equilibrium are afforded by the Zero Drop platform. This even heel-to-toe differential is also designed to enable the instinctive performance of the foot, accommodating slight biomechanical adjustments to accentuate speed and foot-to-ground steadiness.
A removable StoneGuard layer is placed above the primary cushioning system. It is responsible for protecting the foot from sharp trail debris and rough surfaces.
Upper
A wraparound textile is used for the upper unit of the Altra Superior 4.0. This material has a light and breathable construction that allows the runner to experience cool and dry coverage. It is also smooth and form-fitting, traits that embody a supposedly comfortable in-shoe feel.
Stitched-on overlays reinforce the sides and the heel. These add-ons don't have a substantial thickness yet they serve the purpose of securing the foot and keeping it in place.
The forefoot has printed overlays that protect against surface impact and exposure to debris.
The padded tongue and collar of this trail shoe are meant to cushion the topmost portions of the foot. Moreover, they help in the prevention of in-shoe wobbling and accidental shoe removals.
The FootShape™ toe box is a spacious forefoot design that allows the toes to splay naturally when standing idly or when gearing towards the liftoff.
Compare popularity
Interactive
Compare the popularity of another shoe to Altra Superior 4.0:
Altra Superior 4.0 video reviews