I have been a fan of Altra for some time. I transitioned to a zero drop shoe last year and found that I am less prone to injury since.
I am a neutral runner with a midfoot strike, about 165 pounds and 6' 1" tall. I race all distances, from 5ks to marathons, but spend at least half of my year training for an upcoming marathon.
This year, as my birthday drew near, the Altra Escalante was just making headlines. I was in need of a good trainer, as my 22-week marathon training would soon begin, so my wife got me a pair for my 41st birthday.
They have turned out to be a GREAT gift!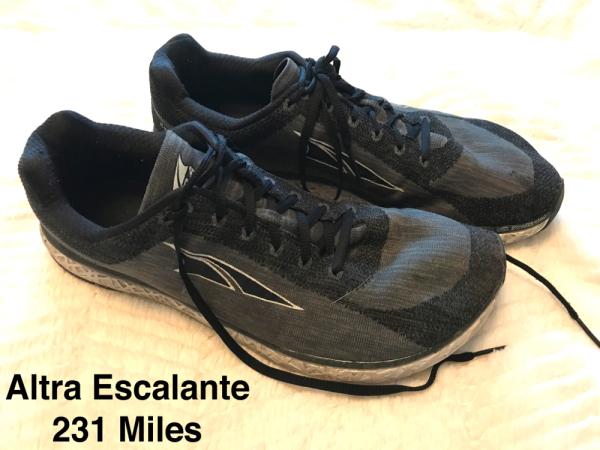 I hope to get up to 750 miles on my running shoes. I know that is probably not realistic, but that's what I expect from my investment.
So far, I have not reached that level with any shoe. With my Altra Escalante running shoes, I have surpassed the 200-mile mark, and here is what I have found.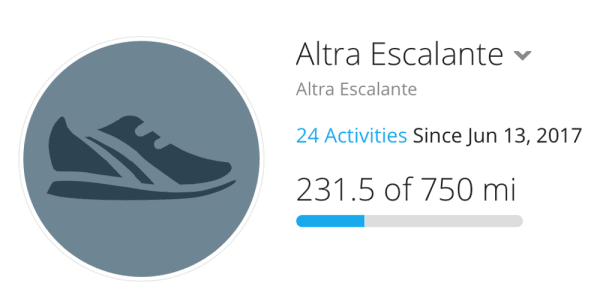 Comfortability
I run at least 6 days a week and rotate through at least 5 pairs of shoes, but I look forward to sliding these shoes on my feet more than ANY OTHER shoes I wear.
The cushioning is supple, along with the knit upper, giving my feet complete freedom along with support. I told my wife it's like a memory foam mattress for my feet. That being said…
Durability
Personal admission: I'm pretty tough on shoes. Shoes are made to be worn, and I wear them out!
I've already seen some odd wear and tear across the Escalantes. As a mid-foot striker, it seems that my mid-foot is located at the wrong point on this shoe.
That being said, I see nothing at this point that would make me think they won't last for a good while longer.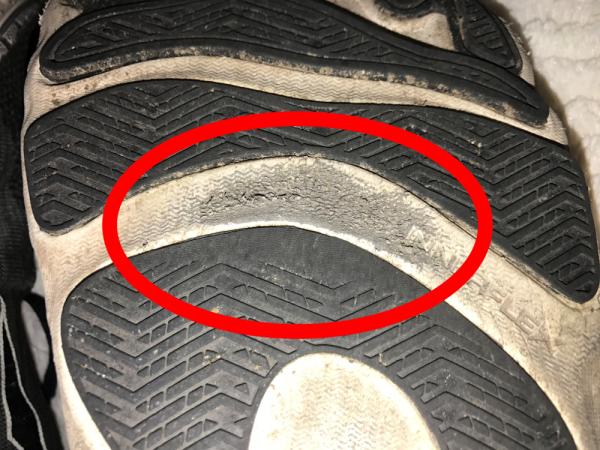 Stability
While I have run in the Escalante on a variety of surfaces – from asphalt to concrete, and from dirt trails to compact sand – I mostly run on streets and sidewalks that need repaving desperately.
I have noticed while running in the Escalante, that when I step on cracks or uneven surfaces, my foot will easily twist, following the contour of the ground.
At this point, I have not been injured, but it is very clear to me that anyone who runs in the Escalante should make sure the running surface is as smooth as possible.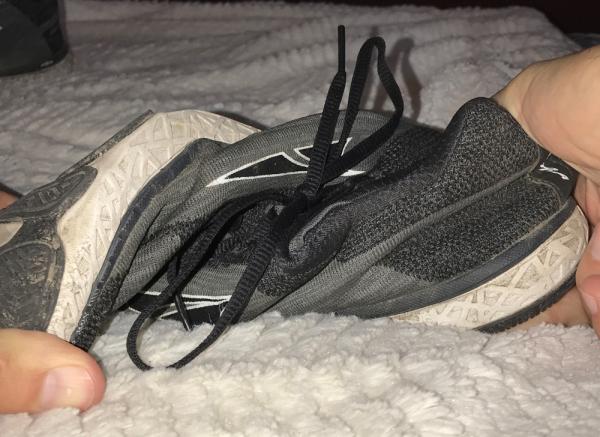 Springiness
I love the springiness I've found in the Escalante. When I run in them, it seems like my feet only touch the ground for a millisecond before the shoe propels my feet up again.
I use the Escalante for tempo runs and long runs with intervals, and it seems to be the perfect shoe. I have found that it is supportive enough for a 16-mile run and responsive enough to squeeze out 5x1 miles at half marathon pace in the middle of a 9-mile run.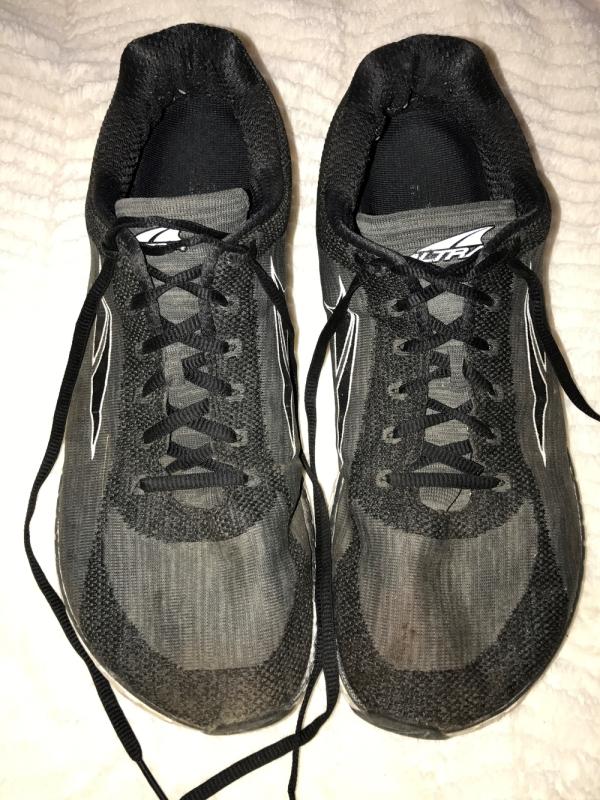 Pros
Very comfortable design
Springy, responsive cushioning
Lightweight
Zero drop
Plenty of room in the toe box for natural foot flexion
Cons
Mild instability on uneven surfaces
Long term durability remains to be seen
Conclusion
I love wearing the Altra Escalante and dread taking them off! I will probably buy another pair before my next marathon and run in them.
The only reason I would not do that is if they don't last as long as I need them to last. The verdict is still out on their durability for me.