The technologies incorporated in this backpacking boot received high regard. It performed to the best of its abilities, making it a worthy investment. All in all, the Aku Superalp NBK GTX is a pair of high-cut backpacking boots that conquers virtually all types of terrain but requires extra prudence on snowy trails. If you want a lightweight shoe for well-maintained off-road paths, this is not the boot for you.
Pros
Superb performance
A worthy investment
Excellent cushioning
Spacious toe box
Outstanding waterproofing
Good grip
Robust
Cons
Not ideal for snow
On the heavier side
Who should buy Aku Superalp NBK GTX
For people who favor a combination of durability and flexibility, this boot is an excellent choice. Purchase the Aku Superalp NBK GTX if:
you have money to spend on a premium-priced footwear
support and protection from a high-cut boot is preferred
there are wet elements on the trail you're going to tackle
you're going on multi-day backpacking trips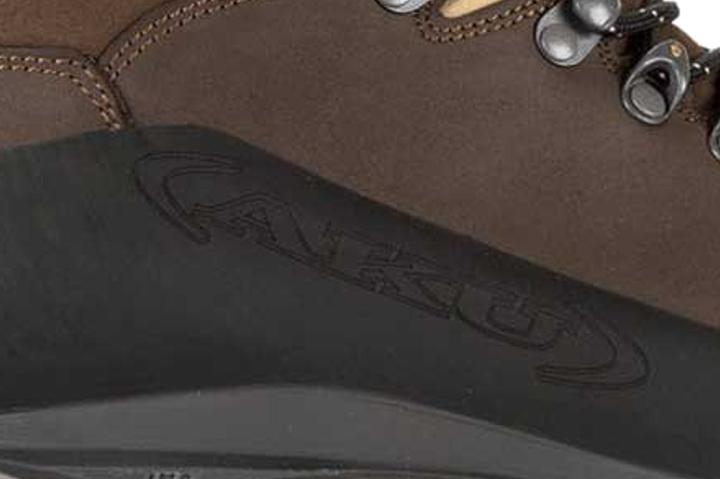 Prevents muck build-up with dirt-shedding outsole
The Vibram Fuora is what enables the Superalp NBK GTX to bite into most surfaces. It has aggressive and widely-spaced lugs that grip and prevent muck build-up.
The large contact area on the toes enhances traction during ascent, and its 90-degree angled heel allows braking.
Superalp NBK GTX provides a robust contruction
The Superalp NBK GTX midsole features the Internal Midsole System (IMS) which has three components.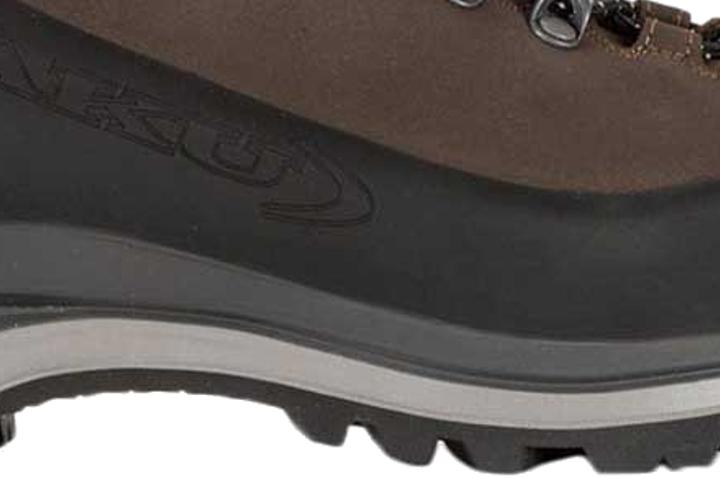 One is the lasting board that connects the midsole to the upper. It is made of 6-4 mm nylon, 10% carbon fiber and die-cut EVA.
Offers shock absorption and stability
Another is the lightweight dual-density PU. This provides shock absorption and stability. Finally, there's the Exoskeleton frame that provides lateral stability and torsional rigidity.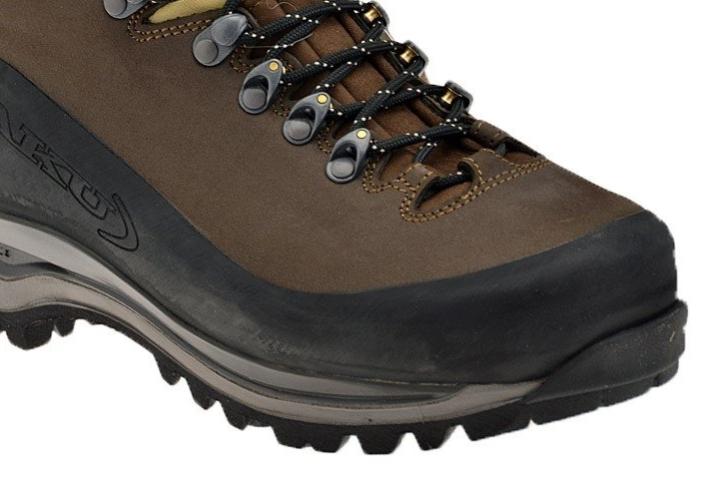 Testers found the Superalp NBK GTX performing well enough on tougher backpacking or multi-day hiking adventures with a heavy pack. This is made possible thanks to its effective support and stability.
Moisture-resistant footbed
The boot also comes with the Custom Fit IMS 162. It's a multifunctional and breathable footbed that features sweat management abilities.
The four-season nature of this backpacking boot also means that it handles colder conditions well. Moreover, testers said that the outsole is certainly stiff enough for utilizing it with C1 crampons for winter walking.
Durable leather upper of the Aku Superalp NBK GTX
This boot for backpacking uses a 2.6 mm nubuck leather lined with the Gore-Tex Performance Comfort laminate. This combination renders a durable, waterproof, and moderately insulated upper.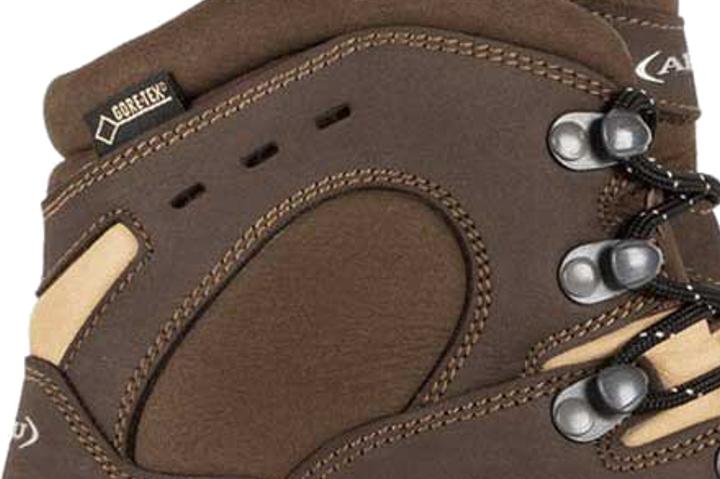 The AKU brand has designed the Superalp NBK GTX to be a reliable shoe for some of the toughest conditions that backpackers may encounter on their paths.
Aku Superalp NBK GTX
A rubber rand that surrounds the base of the upper serves as reinforcement and protection. Its lacing system uses a combination of webbing and rolling eyelets which allow quick closure.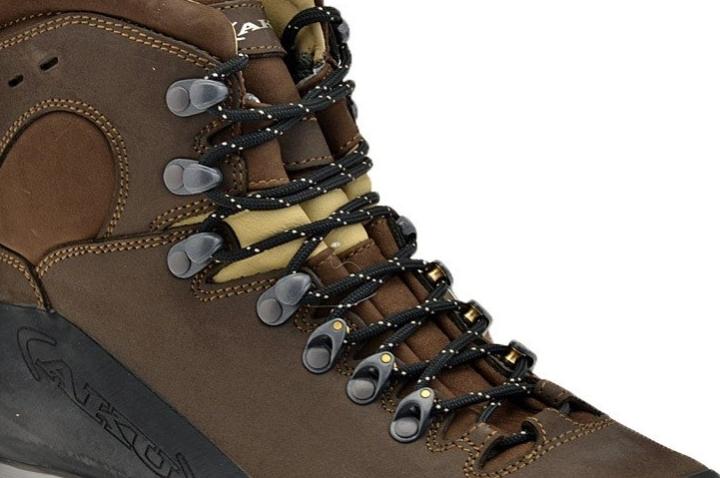 A padded collar and stretch zones in the front and rear of the boot render comfort and mobility. This product is also available in a suede leather boot version: the Aku Superalp GTX.