Whether you're always on the go or you find lacing up shoes tedious, the Air Jordan 1 Hi FlyEase is for you. It has the things that people love about the OG AJ1s, from the upper to the sole unit. The difference? This retro AJ1 version is equipped with FlyEase, which turns the shoe into a slip-on in just one quick-and-easy hand motion.
Pros
Very convenient access
Conversation starter
Attractive
Crease-resistant leather
Accurate sizing
Keeps ankles secure
Surprisingly light
Cons
Lacks support underfoot
Lacks details from the OG
Who should buy the Air Jordan 1 Hi FlyEase
Considered by many as a holy grail of sorts, the AJ1 Hi FlyEase brings inclusivity to a whole new level. It's for you if:
You're the kind of sneakerhead who can't be bothered with lacing up sneakers all the time.
You're ready to own your very first over-the-ankle sneaker, and you want it as doozy as possible.
Shoes that are light and ankle-supportive are what you've been looking for.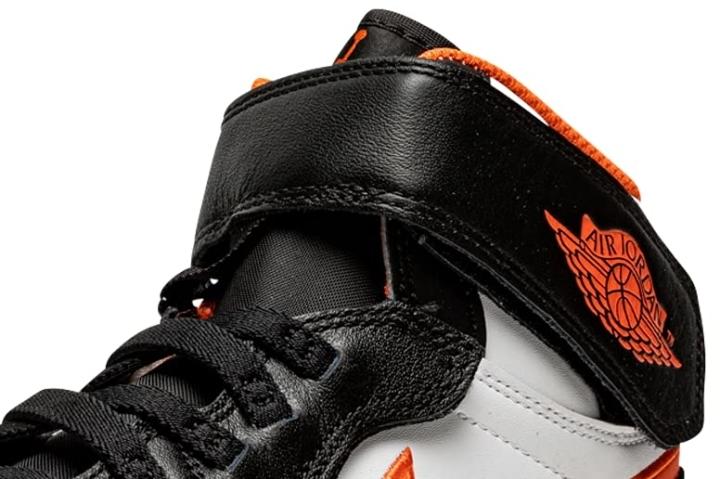 Who should NOT buy it
If you need something more dependable underfoot, try the Nike Air Force 1 High. Also, you're better off sporting the Air Jordan 1 Retro High if you want a pair that stays true to its roots, since some colorways are extremely faithful to the original.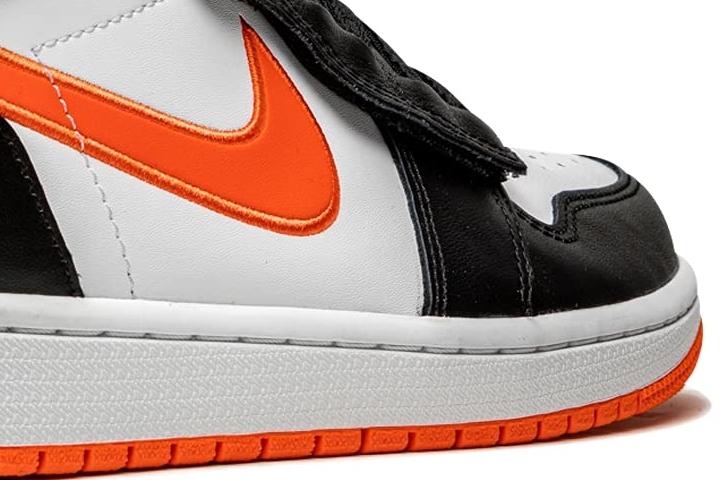 A real water cooler item
The first of its kind in the AJ line, this bad boy has that look that passersby can't help but marvel at. They describe this attractive gem with words like "slick," "cool," and "dope."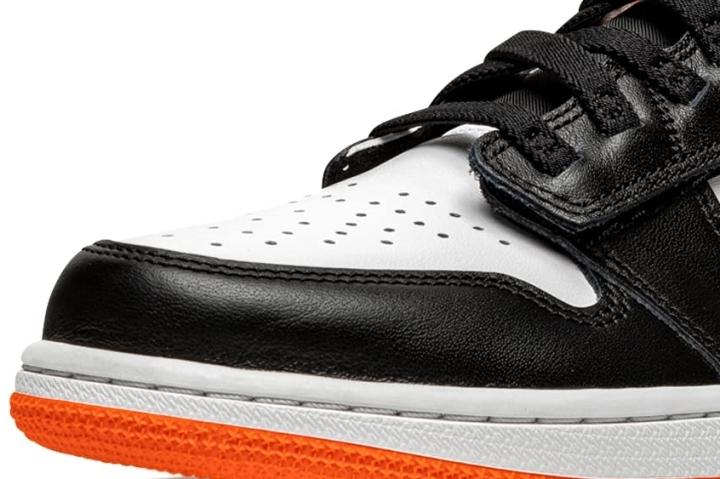 Precision in sizing
Many Air Jordan fans find this high-top retro shoe true to size.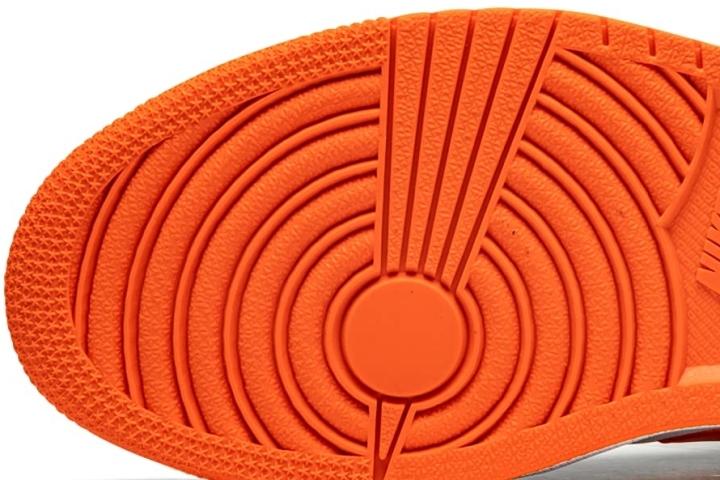 Easy on and off in the Air Jordan 1 Hi FlyEase
The majority, including people with disabilities (think quadriplegia), are extra pleased with the Air Jordan 1 Hi FlyEase's unique closure system. They say that it makes slipping in and out of the shoe a cinch.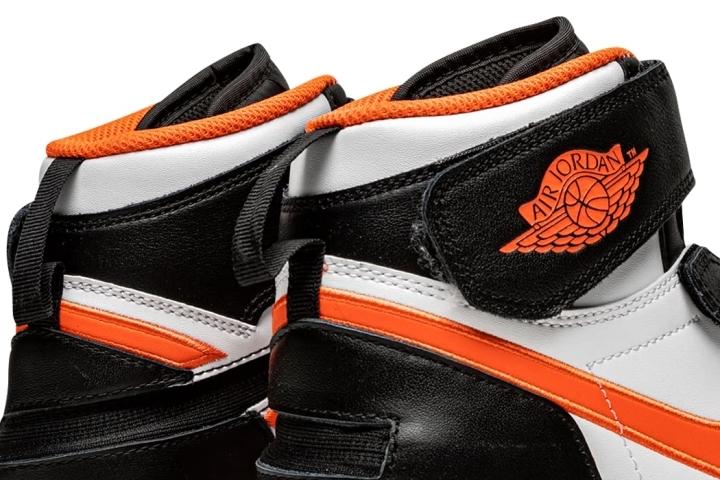 Stays crease-free for months
Although the leather isn't premium, it's still of good quality (soft + smooth) and doesn't crease easily.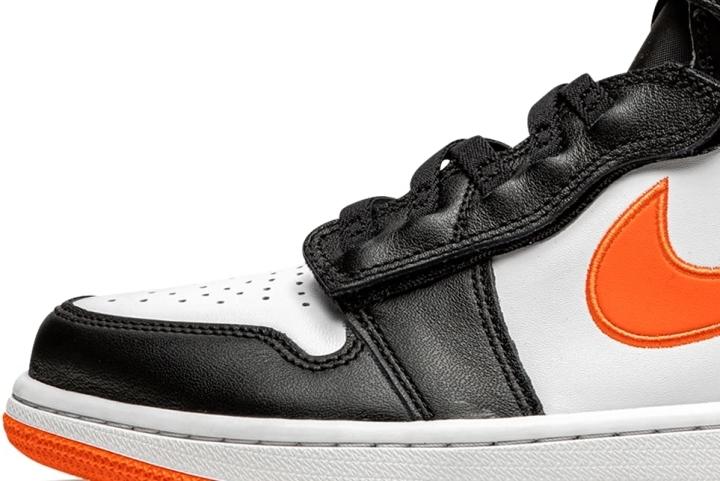 Could be more secure underfoot
There are those who wish that the Air Jordan Hi FlyEase had more structure and support underfoot.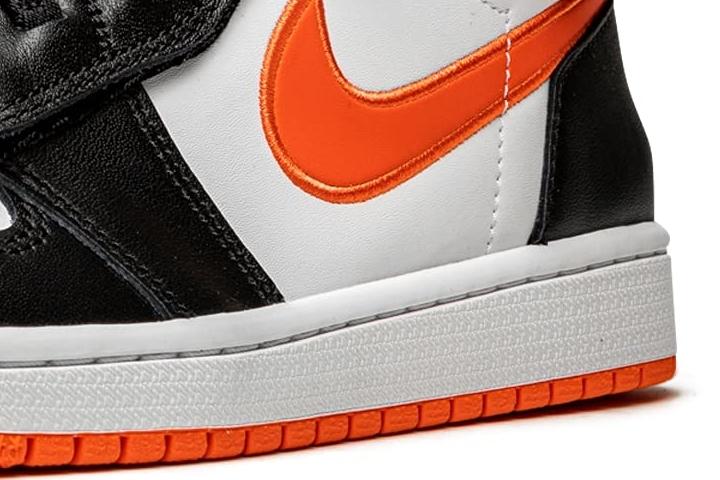 The AJ1 Hi FlyEase's bracing collar
More than enough ankle support can be expected from its padded high-top collar.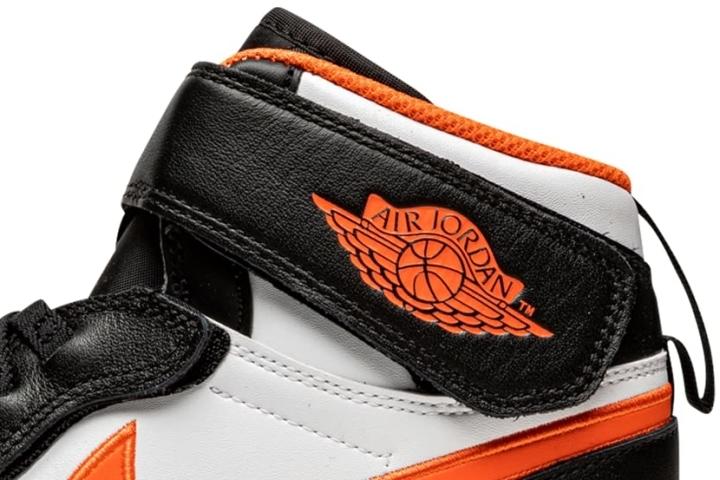 Gives the Fly part in its name justice
The Hi FlyEase from Air Jordan is among the lightest high-tops on the market.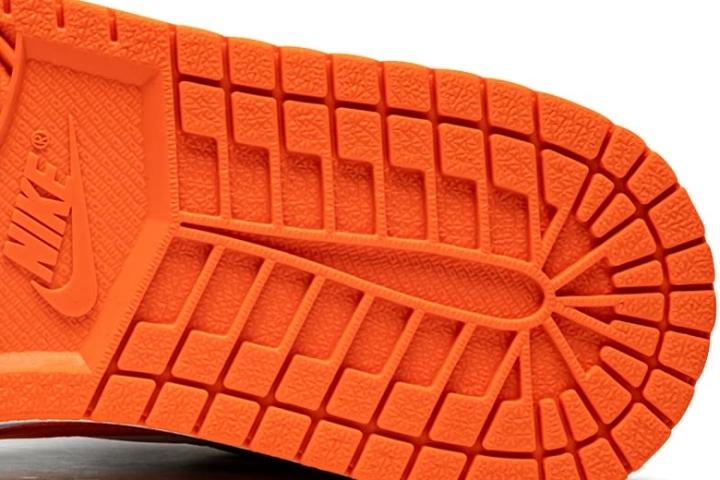 Unflattering minor changes
Jordan 1 fanatics notice minor changes like the Jumpman tag on the tongue and the regular Jordan box. They wished this iteration had all the small details the OG version had.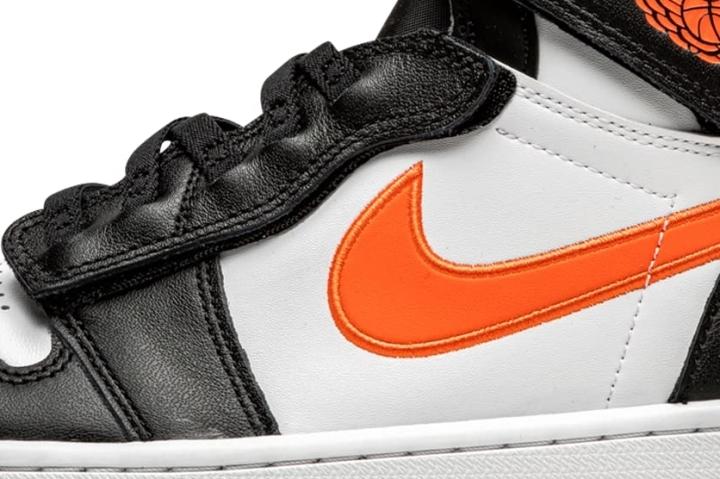 All about the FlyEase tech
Now, this shoe's defining feature is the FlyEase tech. A Tobie Hatfield creation, this ease-of-entry tech is behind AJ1's significant change.
In 2012, 16-year-old Matthew Waltzer asked Nike to make a sneaker that's specifically engineered for people who had a hard time tying their laces. Nike obliged. Tobie made it all happen, and the Lebron Soldier 8 FlyEase was born.
Initially used on performance kicks, the FlyEase tech varies from one sneaker to another. At times you'll see it in the form of a collapsible heel like the one on the Nike Air Max 90 FlyEase. Other times, it's set up with an ultra-bendable sole like the one on the Nike Go. This time around, you'll see it constructed with a hook-and-loop strap attached to a zipper that goes from the medial side to the heel and another Velcro strap hiding behind a pseudo-lacing system.