The Adidas Yeezy 500 is another chunky addition to the expanding Yeezy lineup. This kick displays upscale details, which fuse athletic looks with innovative elements. While not the perfect kick (it has a considerable number of naysayers, after all), this sneaker still gets the nod of many in many areas. These chunky kicks will definitely blow you away.
Pros
Comfy
Eye-catching
Superb finish
Premium materials
Breathable
Supportive
Lightweight cushioning
Cons
Expensive
Lacks punchy colorways
Who should buy the Adidas Yeezy 500
One of Kanye's shoe-centric efforts, the Adidas Yeezy 500 transforms humdrum days into head-turning city escapades. If you're magnetized by it, then you must be:
The kind of sneakerhead who likes a good balance between comfort and style.
Desperate for a summer shoe that provides sufficient overall support.
A Yeezy fan who needs a shoe that makes standing and walking for extended periods pretty bearable.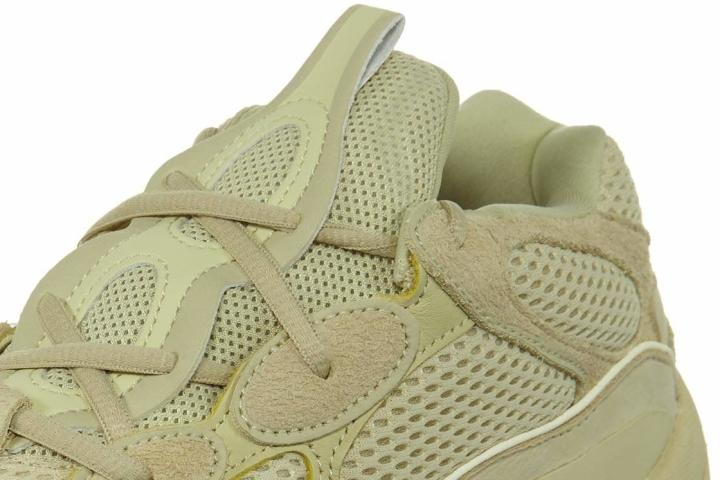 Who should not buy it
If more colorful hues are your thing, trade the Yeezy 500 for the Adidas Yeezy 350 Boost v2. Also, you might want to go the practical route and check out our affordable catalog if you find the featured shoe quite expensive.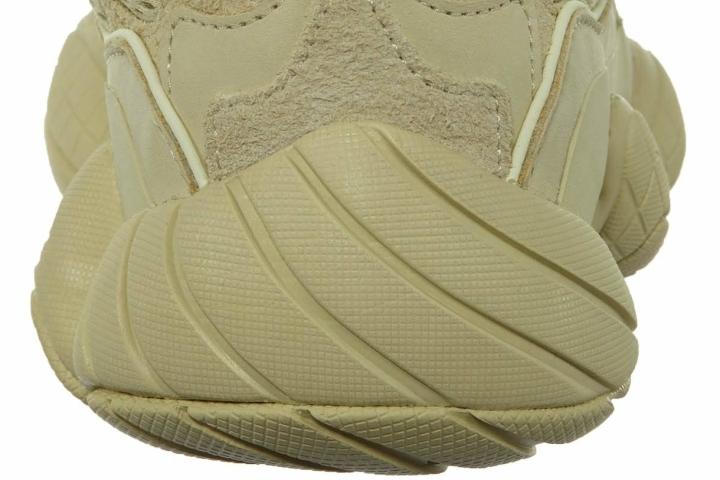 The Adidas Yeezy 500's no-drag plushness
Buyers in droves say that the Adidas Yeezy 500's supply of comfort is one for the books. They attribute its comfiness largely to the shoe's extremely soft and lightweight sole unit.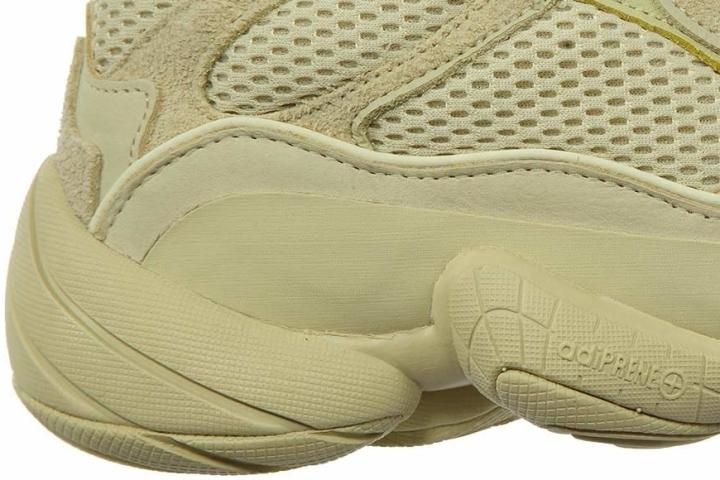 A secure ally in the summer
Reviewers in droves agree that the Yeezy 500 from Adidas shines in the areas of support and breathability.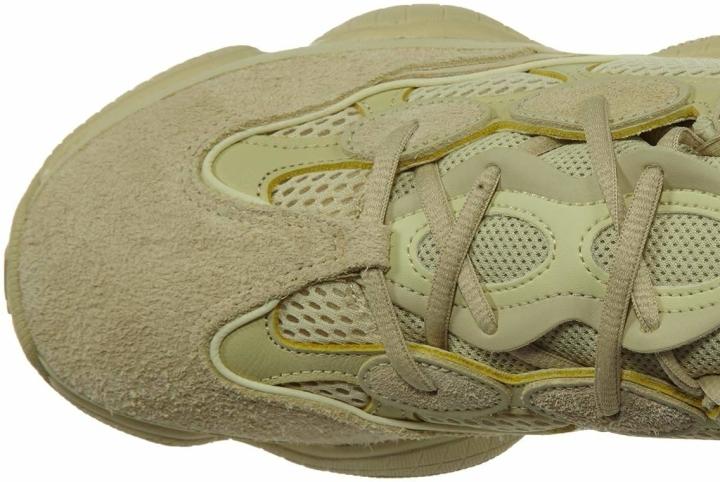 Needs more oomph in the color department
Despite having multiple hues to choose from, many reviewers still want more vibrant colorways, such as saturated green and red.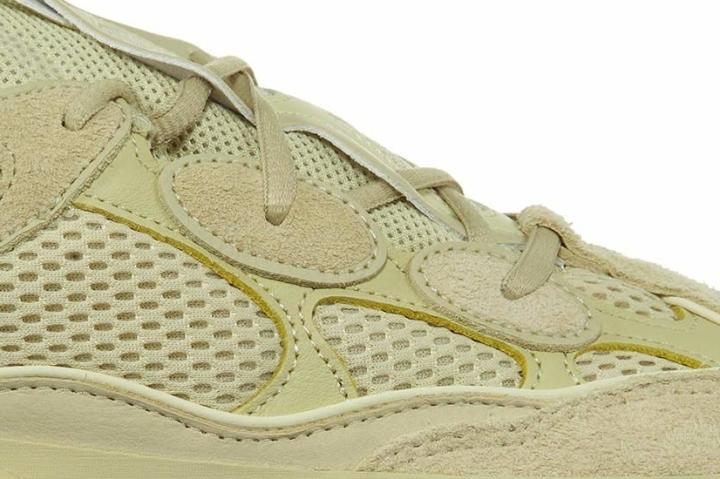 Yeezy 500: Made for royalty
Many owners are very impressed with the Yeezy 500's incredible finish. They also adore the shoe for being built with premium materials.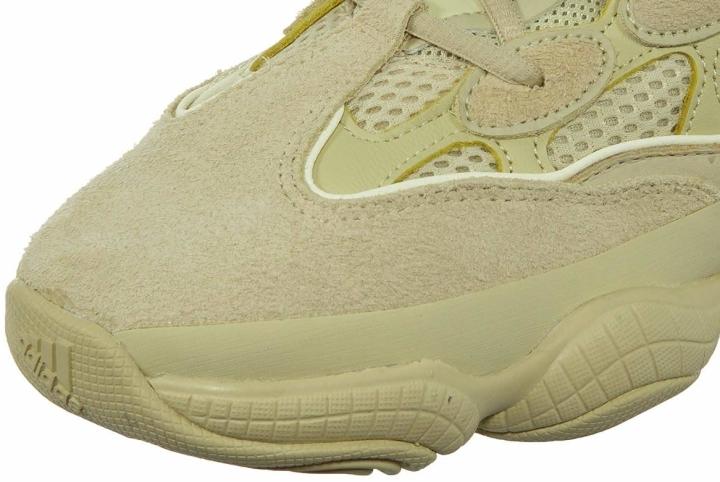 A steeply-priced Adidas piece
The Yeezy 500's MSRP of $200 might not be for the budget-conscious.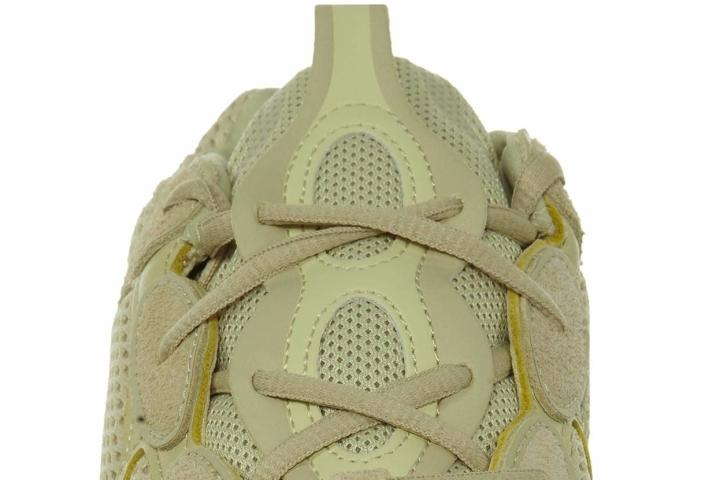 Attracts tons of attention
A majority of buyers love the eye-catching design of this Adidas piece.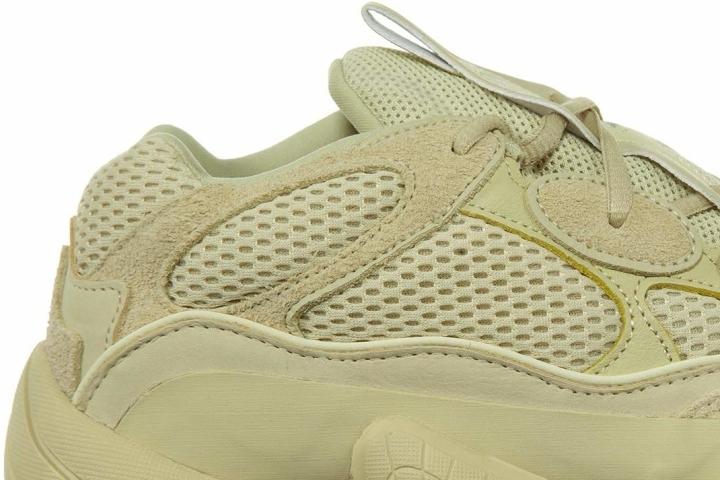 Adidas Yeezy 500: The first Boost-less Yeezy
In 2017, Adidas and Kanye launched the first Boost-less Yeezy sneaker called the Yeezy 500. It was introduced in a bundle pack that included a hoodie and sweat shorts.
This iteration features a futuristic look that took cues from a 20-year old shoe. The revolutionary design of its sole was first seen in the Adidas KB8 III, which launched in 1999. This Kobe Bryant sneaker used the "Feet You Wear" sole that prevents the rolling of the ankle of basketball players.
Despite its visually unique yet critically slammed appearance, the sneaker fits the chunky kick trend today, thanks to its oversized design. Its paneled mesh and suede upper are paired with a retro-style sole unit for added flair.
This kick gained so much popularity that it was resold for hundreds of dollars higher than its original price. Until today, this kick is considered one of the most popular sneakers in the Yeezy lineup.