Who should buy the Adidas X Tango 18.3 Indoor
This Adidas cleat is a good match for you if:
You want a shoe with a perforated design for excellent grip to accelerate on indoor surfaces
You are after a soccer shoe with a firm lock-in for a supportive fit and enhanced stability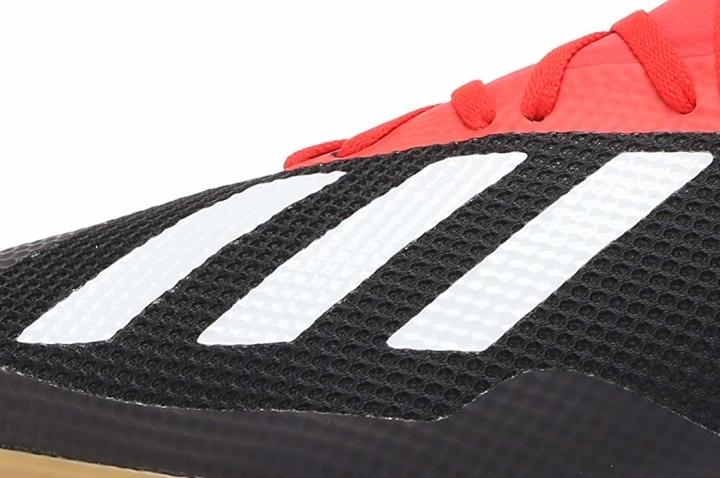 Features of the Adidas X Tango 18.3 Indoor
Much like its firm ground and turf counterparts, the indoor version of the Adidas X Tango 18.3 is engineered to perform with speed and acceleration on the pitch. This soccer cleat showcases unique features that enable it to boost a player's game, allowing them to set the pace for their opponents.
This soccer cleat is set in a low-cut design complemented with the Clawcollar shape that resembles the collar found on the X 18+ Firm Ground and the X 18.1 Firm Ground. This combo helps lock the foot into place to achieve maximum stability as well as support. Moreover, the cleat's sock-like construction also reinforces stability while providing lightweight comfort and allowing for easy entry of the foot.
The midfoot displays a central lacing system that improves overall fit. The laces also give players the option of modifying the tightness of the cleat to their preference.
For its upper, this soccer cleat utilizes a dual-layer mesh. Not only does this material offer excellent breathability, but it also ushers in a nice, clean touch that brings the ball closer to the foot. Moreover, as the material flexes with the foot, players get an enhanced ball handling experience.
The base of this soccer cleat is equipped with a lightweight rubber outsole with a perforated design. The perforations allow this shoe to deliver the needed grip to accelerate on hard indoor surfaces.
Size and fit
Adidas has manufactured the X Tango 18.3 Indoor in a men's version only. This soccer cleat comes in standard sizes and with a regular width.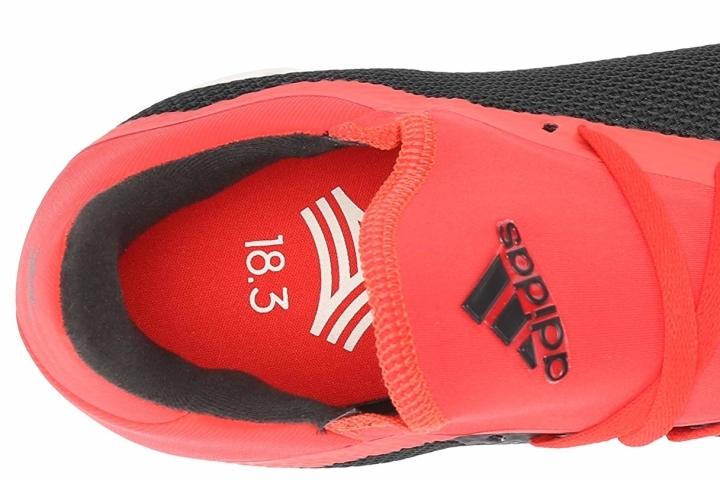 Fitted with a sock-like construction, this shoe offers a firm lock-in of the foot. It also provides a supportive fit alongside enhanced stability.
Outsole
This soccer cleat highlights an ultralight rubber outsole. This sole unit features a perforated design that works to improve its grip on the indoor playground. This results in easier acceleration across the pitch.
Upper
The Adidas X Tango 18.3 Indoor wears a dual-layer mesh upper. This material performs with impressive flexibility, allowing for a more natural movement of the foot.
Moreover, it offers breathability and ushers in a close feel of the ball.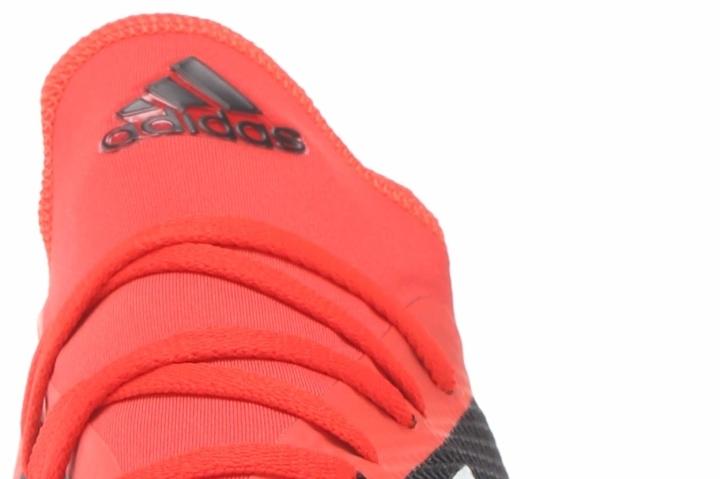 This soccer cleat wears a low-top design and utilizes a Clawcollar shape. Such detail works to provide a firm lockdown along with improved stability.
Meanwhile, a central lacing system allows for some adaptability in terms of fit.
[/upper]
Additional Info
The Adidas X Tango 18.3 Indoor is available in a Soccer Blue / Solar Yellow / Core Black colorway.