Made exclusively for easy days on the road, the only sin of the Adidas Ultraboost DNA is that it's way too expensive! Where it took us by surprise is in its very durable quality and solid traction. Even when we took it out for some spin on light trails, this shoe just delivered! Secure midfoot lockdown? This shoe has got you covered.
Pros
True to size
Great midfoot lockdown
Impressive traction
Durable
Cons
Heavy
Not breathable
Pricey
Adidas Ultraboost DNA review
The Ultraboost DNA is a reliable Adidas running shoe specifically for people doing easy-paced running while enjoying a lower stack height.
Priced at $180, the Ultraboost DNA is expensive and there are so much better options and options that excel in almost everything else at a lesser price.
Who should buy it
Buy the Ultraboost DNA if you are looking for a neutral running shoe:
for easy, short distance runs
with a lower stack height
Who should NOT buy it
Consider other models if you need:
The Ultraboost DNA runs true to size
The shoe runs really true to size, it's pretty perfect.
For <10miles long runs only
I really enjoyed the comfort in this shoe, even with the slightly lower stack height. I found it to be comfortable enough to run the lower end of my miles (6-8 miles). Once you get into double digits the legs start feeling the lack of high stack (more so in the forefoot) and the heaviness of the shoe.
Not for fast runs either
The ride of this shoe was good, it's just the shoe for me personally. In my training block I do about 5 different types of runs; intervals, tempos, long runs, easy runs, and moderate runs. I found it did well for easy runs (7:20-7:40 pace/mile, 5-8 miles). It was too heavy for anything faster than an easy effort and too low of a stack height (and heavy) for longer runs over 10 miles.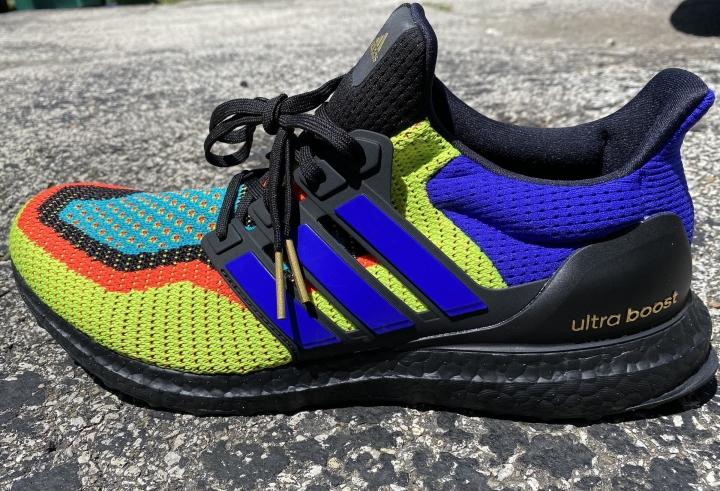 Adaptation period needed
I think the shoe has a period where the upper needs to conform to your foot which happens after about 3 runs. In terms of the midsole, there wasn't any type of adaptation period.
The Adidas Ultraboost DNA is heavy
Now, this shoe is heavier than I prefer for a running shoe, which is why I recommend this for people who don't really care about pace and more so a fast pace. It's 11oz (312g), so it's definitely not a light option (road running daily trainers weigh 10oz/296g on average).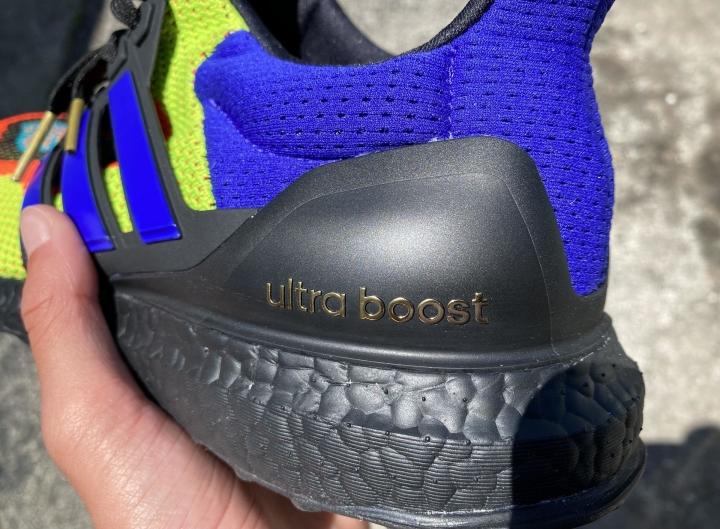 Long-lasting durability
I think this shoe will have really good durability. I say that because Continental Rubber has very great durability around 400-500 miles. It also has the same pattern essentially as the Solarboost 19, which I had got just about 600 miles out of. I think the midsole itself should have a lifespan of at least 350-400 miles, as Boost is very durable.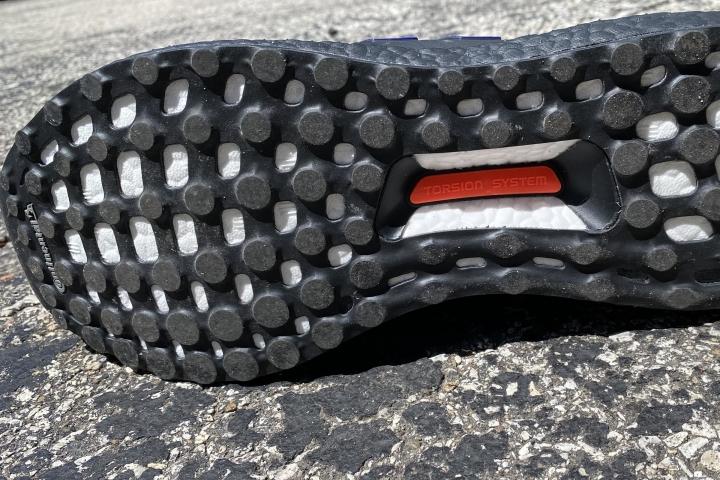 Good traction on road and dirt trails
The grip of this shoe was pretty good. I ran mostly on roads but also ran on grass/light buffed trails and had no complaints.
Soft but heavy upper
The upper of this shoe is Adidas Primeknit upper and was pretty nice in the way it fit and was engineered. It is soft but unfortunately, I just feel all of it was pretty heavy.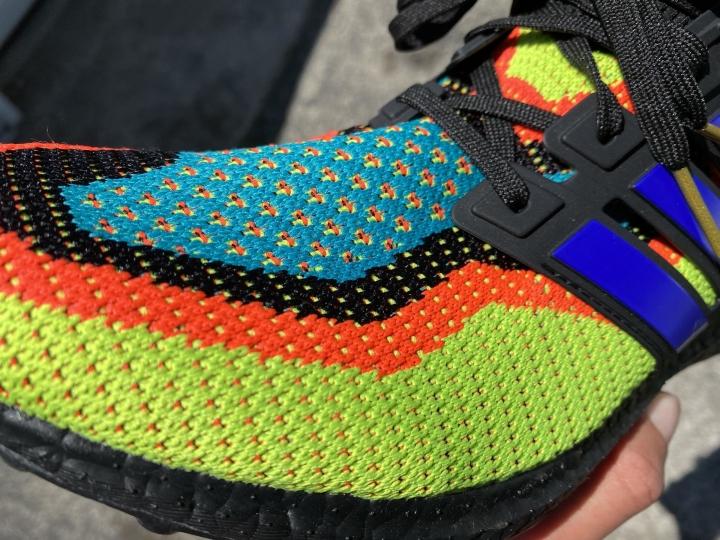 Thick upper traps heat
In terms of actual breathability, the toe box has mini perforations that allow for breathability, but the problem is that the material used on the rest of the shoe is very thick and seems to retain heat very much.
Great midfoot lockdown
I thought the lockdown of this shoe was fairly good. I think the midfoot lockdown was superb thanks to the midfoot cages (which unfortunately add a lot of weight.)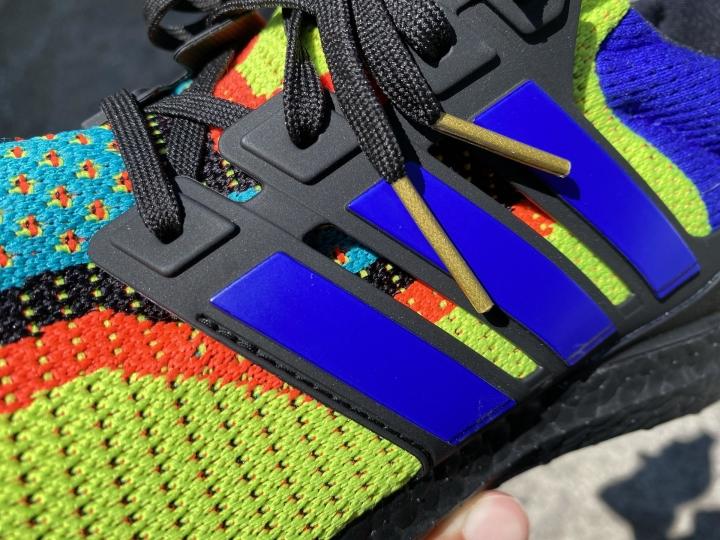 Heel slipping on faster paces and/or sharp turns
The heel area had okay lockdown, there wasn't much slipping, only when hitting faster paces and/or sharp turns. Otherwise, the lockdown was really good.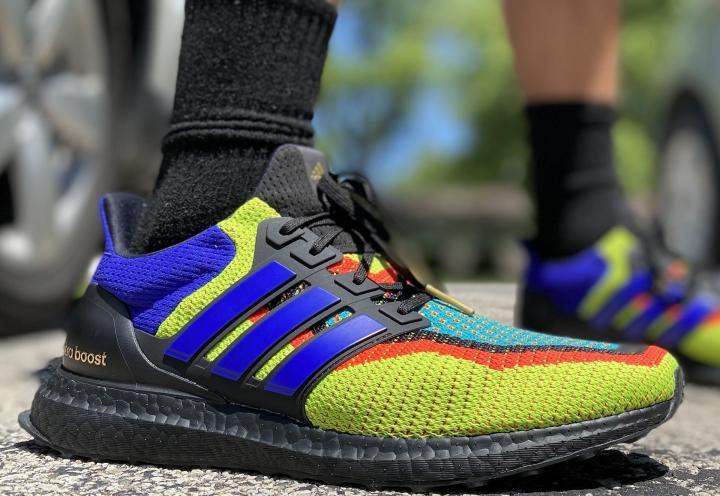 The Ultraboost DNA is overpriced
Now the price of this shoe is where things get unfortunate in the running market side of things. This shoe is priced at $180, which in the running shoe world, especially for this type of shoe is a pretty rough price (average price is $125).
Conclusion
Overall, I enjoyed the Adidas Ultraboost DNA for running. It's a stylish shoe that is super comfortable for casual wear as well as it's a pretty solid runner, it's the main downside is it is just for a specific group of runs/people, specifically for people doing easy-paced running while enjoying a lower stack.