The Trainer V from Adidas is a no-frills sporty trainer in the affordable price tier. Receiving a lot of positive comments on its visual aspect, the trainer doesn't disappoint in the workout scene either. It is a solid option for those who train moderately and prefer to have a 2-in-1 shoe for both gym and daily wear.
Pros
Below-average price
Supports moderate workouts
Can do light weightlifting
Doubles as a casual shoe
Handsome looks
Well put together
Has recycled materials
Cons
Not a high-performance shoe
Stiff sole with little flex
Not for warm weather
Who should buy the
Adidas Trainer V
This workout shoe from Adidas is very likely to grab your attention if you are looking for:
an affordable cross-trainer: it's an "okay pair for those who like to work out for a reasonable price"
a simple shoe that can be your daily go-to for light runs and workouts
a sneaker that's not too sporty to be used for work and all-day wear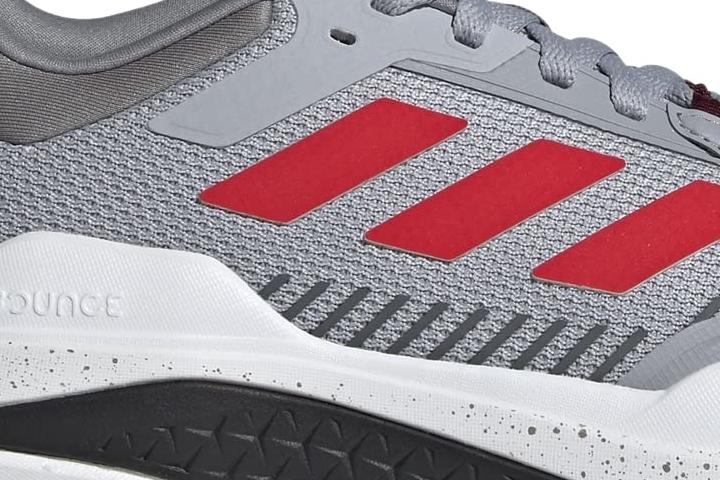 Who should NOT buy
For those in search of a more advanced trainer to do some tough Crossfit WODs, it would be best to check out shoes from a higher class. Among the Adidas range, such options would be the Dropset Trainer and the Futurenatural. These are more expensive, yes, but you can also expect a step-up in cushioning for plyometrics, stability for lifting, and the overall quality characteristics.
As a plus, these also have a more responsive cushioning, which is something that the Adidas Trainer V lacks in its firmer midsole.
In case you hope to stay on the budget ($100 and less), it would be worth having a look at the New Balance TRNR.
And to extend your options even more, be sure to check out our guide on the best cross-training shoes for men.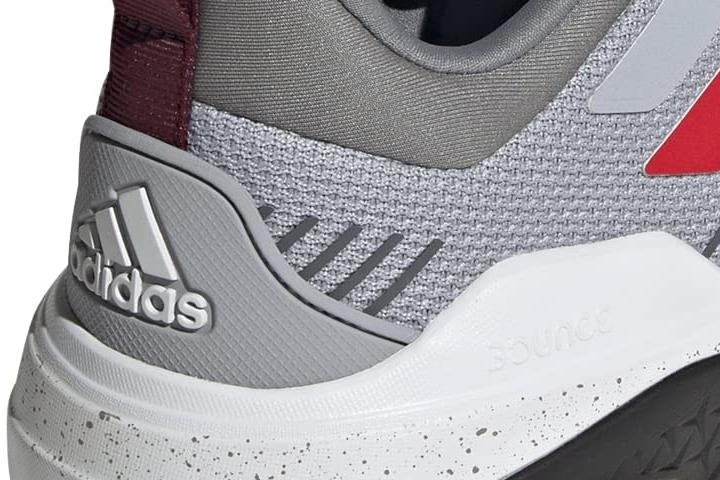 An affordable trainer that has great value for money
With an MSRP of $75, the Trainer V finds itself in the cheaper tier of Adidas workout shoes. The average price of the brand's gym shoes is $102, while the average across the board is $95.
However, being a cheap training shoe doesn't imply flimsy or underperforming in the case of Adidas Trainer V.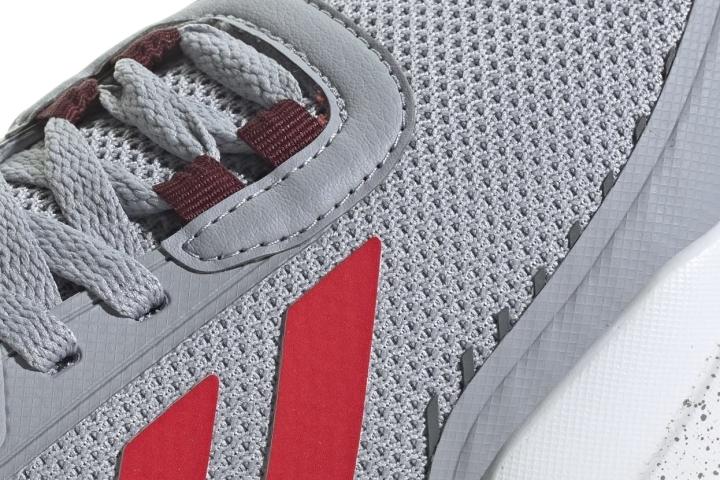 Adidas Trainer V is a well-made one
"Sturdy, well put together, hard-wearing" - these are some of the common descriptions of the Trainer V. All gym-goers are very satisfied with how well the shoe holds up. That includes a tester who has had it for over six weeks, reporting no issues or loss of comfort with prolonged wear.
Cushioning might be firmer than you expect
Despite using Bounce, one of the brand's renowned cushioning foams from the running shoe category, nearly all reviewers find it to be stiff. Or at least stiffer than they expected. This will be especially noticeable if you are transitioning from a well-cushioned, soft sneaker to some sort of memory foam insole.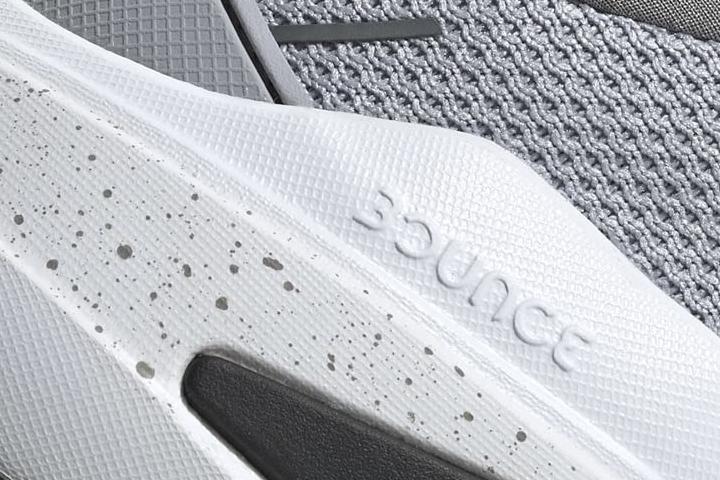 Some of the complaints include "not enough cushion for heels" and "not so flexible, even after breaking in."
However, this firmness has a reason. It makes trainers more steady and grounded for lifting and other exercises.
Good enough stability for lifting lighter weights
The stiffer sole and flat bottom of the Adidas Trainer V also received positive feedback. It was appreciated by the people who use the trainer for leg workouts, squats, and moderate strength training.
Here are some of their positive remarks:
"sole helps you feel steady"
"solid shoe with lots of support"
"quite sturdy and keeps you balanced."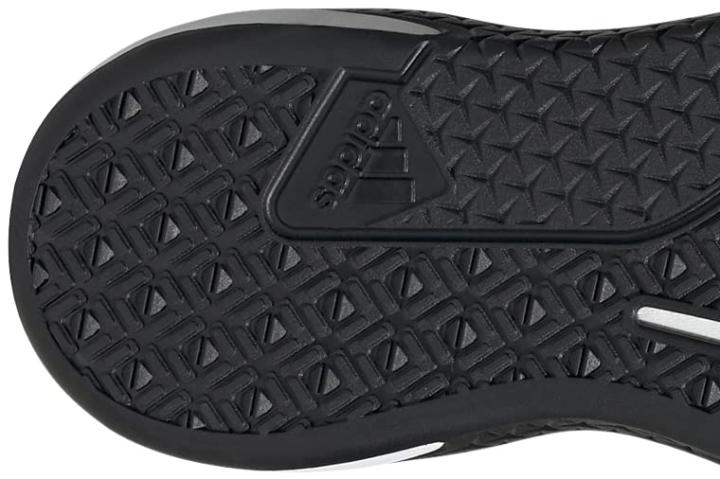 Trainer V lets your foot breathe but not for hot weather
There have been no issues with the trainer getting too warm during the workout. However, if you plan to wear it on a warmer day, this is no summer shoe.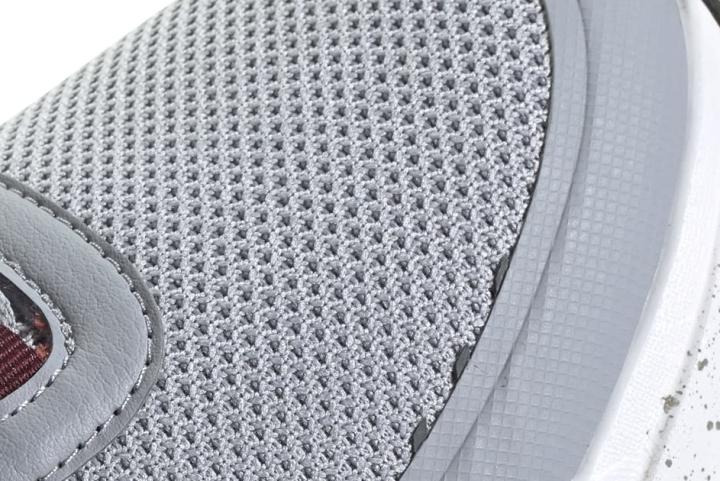 Design became an instant favorite for many
"Handsome," "stylish," "stealthy," a great number of comments regarded the style aspect of this Adidas shoe. The wearers also loved its well-turned "mix of smart and sporty" that can be dressed up or down, depending on the occasion. They also say that the shoe "makes your feet look slim and great."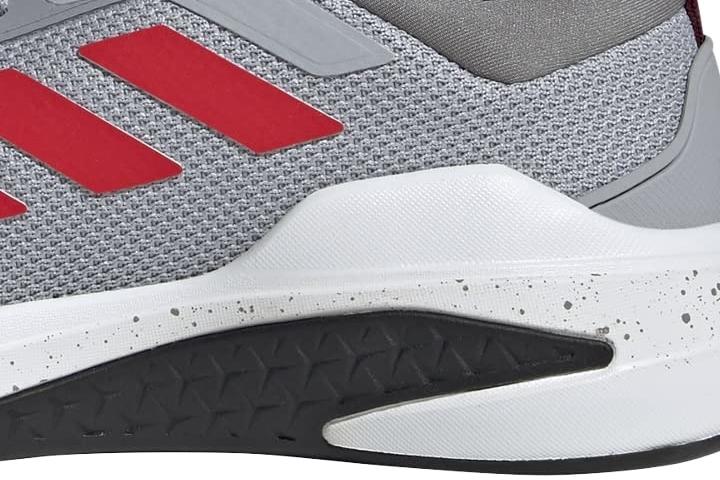 One reviewer goes as far as calling it "the Steve McQueen of trainers, can't help but look and admire."
A touch of sustainability
Adidas prides itself in using recycled materials in the Trainer V. There is at least 50% recycled content used in the shoe's upper.