Profile of the :name
Who should buy the Adidas Tour 360 Boost 2.0
Part of the competition-proven Adidas' flagship franchise Tour 360, the Boost 2.0 lives up to the standards of providing the best equipment for its consumers. These shoes break the barriers of what golfers usually compromise in their footwear. It is a solid option if:
You are looking for a comfortable and responsive shoe for long golf sessions
You are looking for a grippy and stable spiked golf shoe
You need a waterproof golf shoe for wet conditions and rainy weather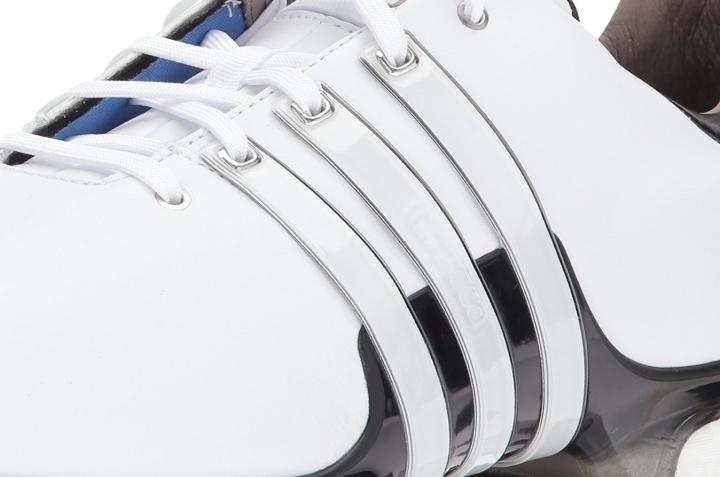 Stable and unbeatable grip
Flipping the shoe and exposing its outsole already gives you a work of art. The dual-density 10-cleat Puremotion TPU outsole with Centraxion easily captivates attention and promises unbeatable grip and stability sans the damage on the greens.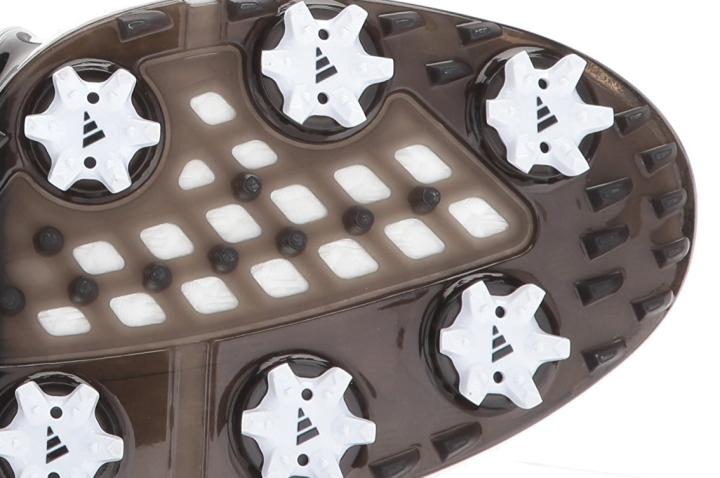 Adidas Thintech Technology
Because traction is a crucial element in golf shoes, having a closer feel to the ground seems to be impossible until the Thintech. This advancement comes in the form of low profile cleats which provide stability and balance to achieve a consistent movement and increased power when striking the ball.
Torsion Tunnel
Like the previous version, the Tour 360 Boost 2.0 is equipped with a Torsion Tunnel. Acting as a bridge that connects the heel and forefoot, stability and support are achieved without compromising traction and flexibility.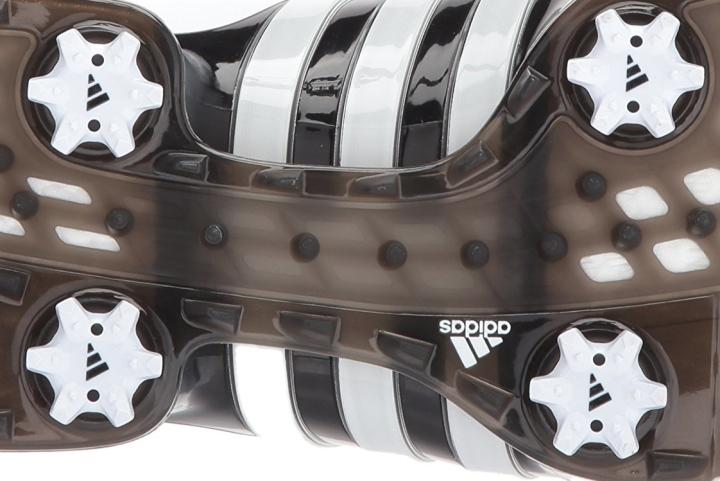 Comfortable yet responsive cushioning
The Boost comes as a godsend feature as it provides a solution to the seemingly lifelong dilemma of golfers — choosing comfort over responsiveness.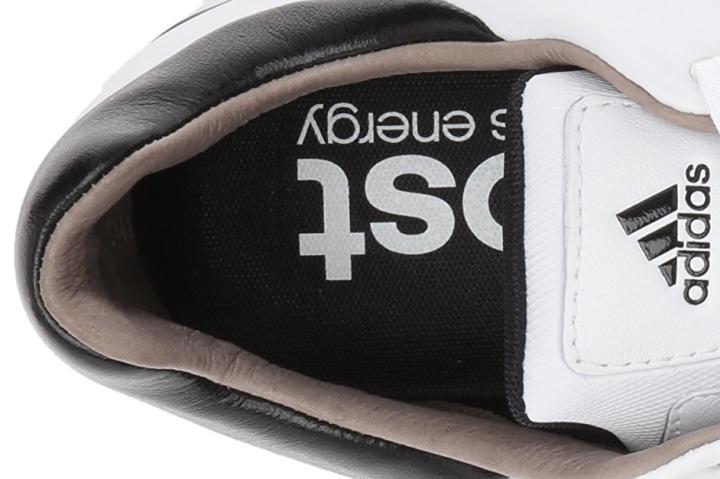 Premium leather upper
The premium leather upper comes in as one of the most distinct upgrades made by the brand. Besides giving it a more premium look, it makes this trainer more durable and has a more pleasant environment. As a result, it creates a more comfortable feel and overall, makes the shoe more durable.
Working in tandem is the Adidas Climaproof, an all-around weather protection for wind, rain, storm, and snow. Though it delivers warmth, it also acts as a breathable layer where moisture escapes.
Secure fit with 360 Wrap
The feature that is unique for the Tour360 line is the 360Wrap. This technology features a flexible external TPU stripe and internal aero cushion pads which promotes secure lockdown while sustaining unparalleled fit, support, stability, and comfort.
Modern meets classic
The success of the Tour 360 line opened the brand for updates. Minor tweaks took place for the Adidas Tour Boost 2.0, but a distinct one is the added color underneath the 360 Wrap. Overall, the shoe represents the term "modern meets classic." The premium leather upper is undoubtedly a non-dismissable element that boosts the sleekness to the maximum.
Compare popularity
Interactive
No popularity data available for this shoe at the moment.