One of the pieces that make up the Adidas Originals, this signature shoe was the go-to kick of the ten key players in the '70s. Almost 40 years on the market, the re-launched Top Ten Hi still looks fresh and slays the off-court scene with its dashing looks. A combination of classic elements and affordability, this extremely comfortable and stylish kick is back in action and is better than ever.
Pros
Mighty pampering
Lightweight
Retro appeal
Supportive ankle cuff
Breathable
Affordable
Cons
Crease-magnet
Long break-in period
Who should buy the Adidas Top Ten Hi
One of Three Stripe's timeless basketball sneakers, the Adidas Top Ten Hi wears casualness on its hoops-inspired sleeve. It may be the perfect shoe for you if you are:
A man who prefers wearing a pair of moderately baggy jeans.
A woman who likes being chic in skinnies.
Looking for old-school bball shoes that provide more than enough breeziness on warm days.
In search of a light-yet-ankle-secure Adidas sneaker.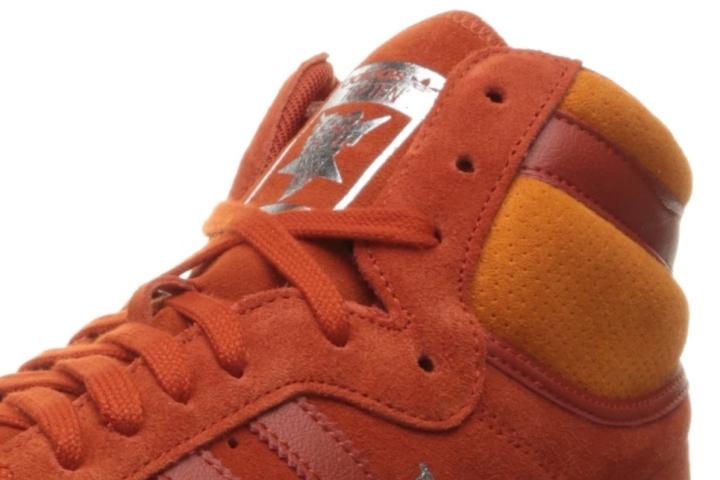 Who should not buy it
If your despise level for shoes that crease easily is high enough, skip the featured kick for a pair of knit sneakers. You're also better off sporting the Adidas Forum Hi 84 if you want something that's comfortable from the start.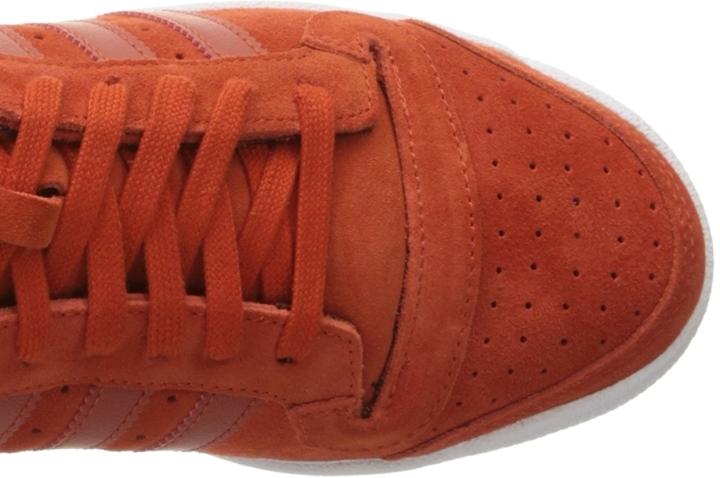 The Top Ten Hi's super-supple interior
Users in droves describe the Adidas Top Ten Hi as extremely comfortable, thanks largely to its soft leather upper. Because of this, most of them recommend this sneaker highly.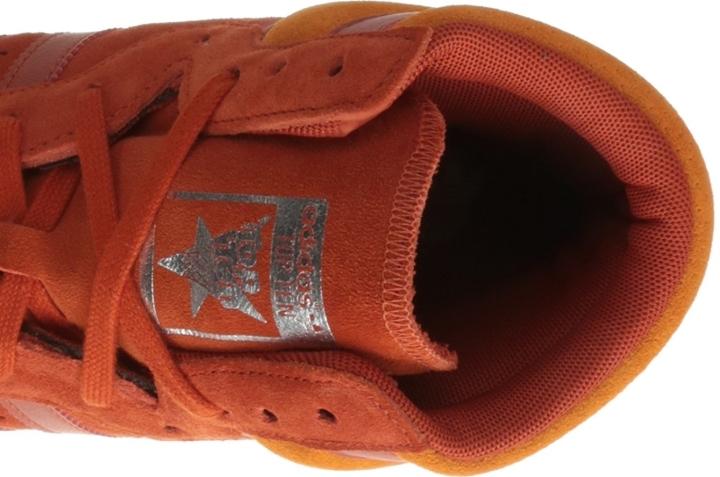 Incredibly secure collar
The Top Ten Hi provides more than enough ankle support, many testers say.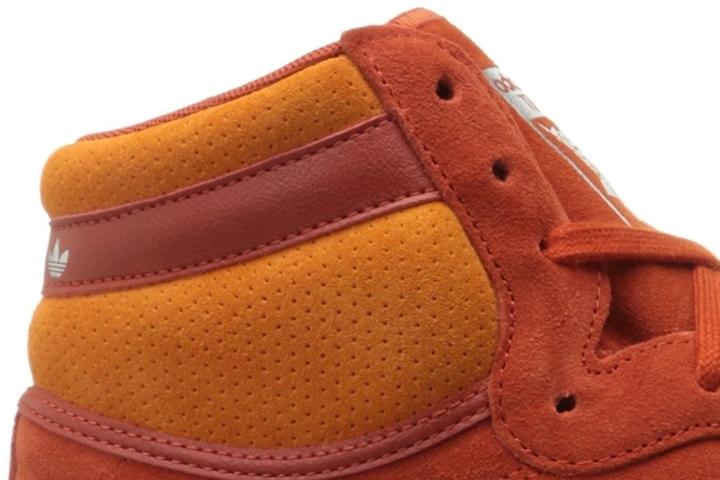 Definitely featherweight
Many users enjoy the lightness of this pair.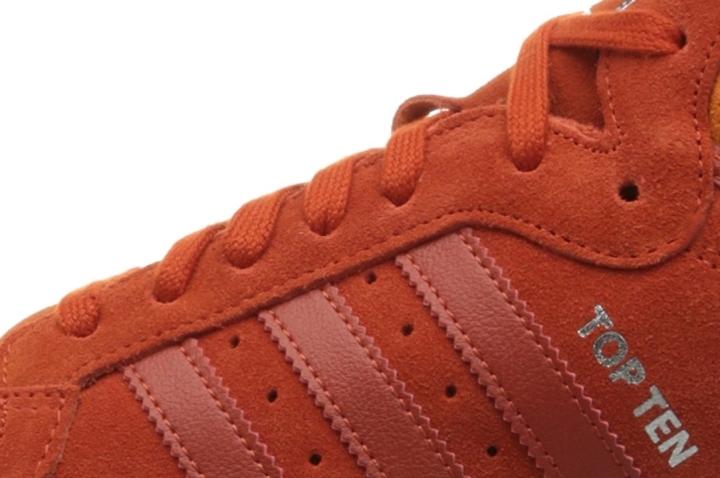 Adidas Top Ten Hi: A wrinkly case
A few users say that the Adidas Originals Top Ten Hi creases easily, particularly around the forefoot.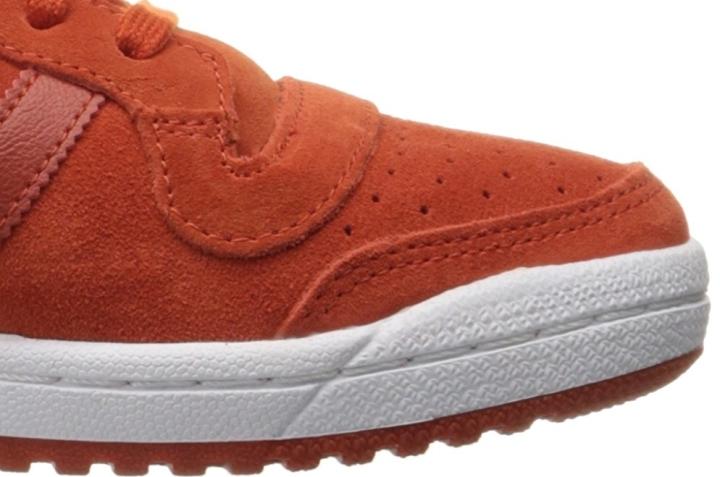 Fresh socks and tootsies
Sufficient breathability is one of the Top Ten Hi's many draws.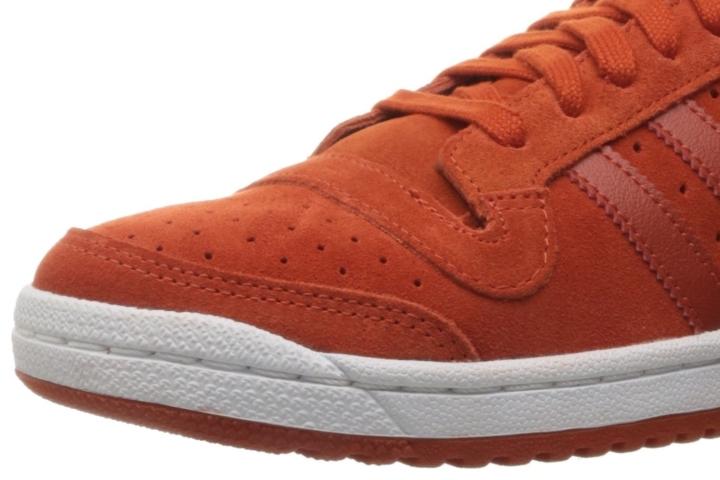 Unapologetically vintage
The Adidas Top Ten Hi overflows with retro vibes, and users love it.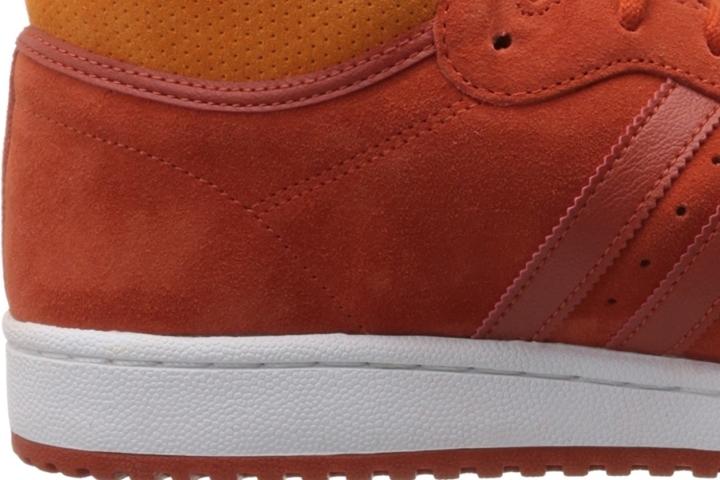 The low-priced Top Ten Hi
Sold at a wallet-friendly price, this is among Adidas' affordable kicks.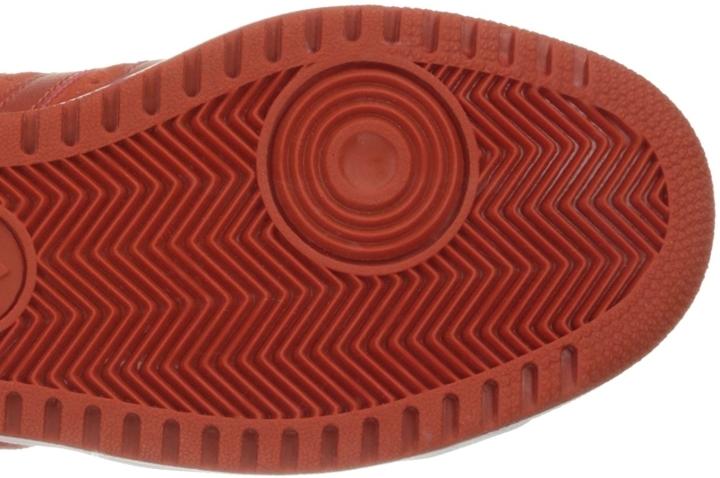 The Adidas Top Ten Hi's inspired origins
In a circle where signature basketball shoes are typically linked to elite players, it is uncommon for a shoe to be named after a team. The Three Stripes moved away from the usual nomenclature of a shoe model being named after a particular person or theme. Adidas released the Top Ten Hi in 1979, representing a high level of excellence embodied by the ten exceptional players during that time.
The All-Stars or champions wore this shoe in their rights, namely Doug Collins, Marques Johnson, Kermit Washington, Adrian Dantley, Bob Lanier, Bobby Jones, Billy Knight, Sidney Wicks, Mitch Kupchak, and Kevin Grevey. These highly respected top ten players signified the wide range of basketball talents across the United States.
The basketball legend, Rick Barry, aided in conceptualizing the project. He made a long list of inputs that made this sneaker a frontrunner at the time. He was seen wearing this pair while receiving his Hall of Fame award.
The Top Ten Hi has remained relevant over the years and dominated the sales charts with its off-court appeal. In 2014, music personalities like DJ Clark Kent, Stalley, and Danny Brown were seen sporting this shoe, which helped the Top Ten Hi to occupy the lifestyle scene. To date, this Adidas kick remains among the most sought-after classic profiles on the market.