The Stan Smith Bonega from Adidas goes above and beyond in creating a platform shoe from the classic Stan Smith silhouette. It definitely raises the bar when it comes to looks, with its chunky sole completing chic outfits and turning heads at the same time. It's no slouch in both comfort and eco-responsibility either, having enhancements that make every day a bit better.
Pros
Sleek and chic
Tons of compliments
Dreamy cushioning
Surprisingly lightweight
Comfortable padding
Boosts height
Uses eco-friendly materials
Reasonable price
Cons
Poor finish
Tongue

feels

stiff for some
Who should buy the Adidas Stan Smith Bonega
The Adidas Stan Smith Bonega is perfect for those who: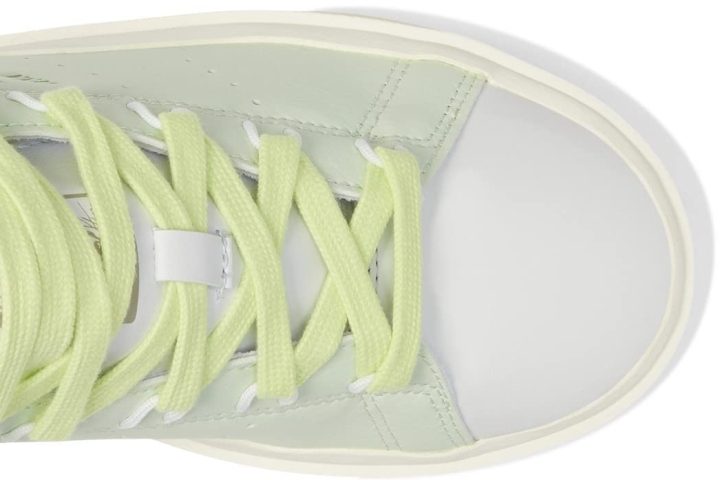 Who should not buy it
The Adidas Stan Smith Recon may be for you if you want a Stan Smith that uses high-quality leather all around. If you want a trendy platform sneaker with a more comfortable tongue that has extra padding, check out the Adidas Sleek Super.
The Adidas Stan Smith Bonega stands tall with style
Those who have bought and worn them appreciate the low-key Stan Smith base in this variant. A lot of them see the thick sole as an improvement to the sneaker's aesthetics, being praised by one as "a lovely upgrade for [their] favorite Stan Smith." This was echoed by another who loved the chunkiness of the "redefined classic with a cool platform."
According to one fan of the shoe, its appeal comes from being "elevated but not too fancy." Those who have worn them outside believe that they can be dressed up or down and go well with anything but some think that they look especially great in wide-leg trousers, summer outfits, and tracksuits.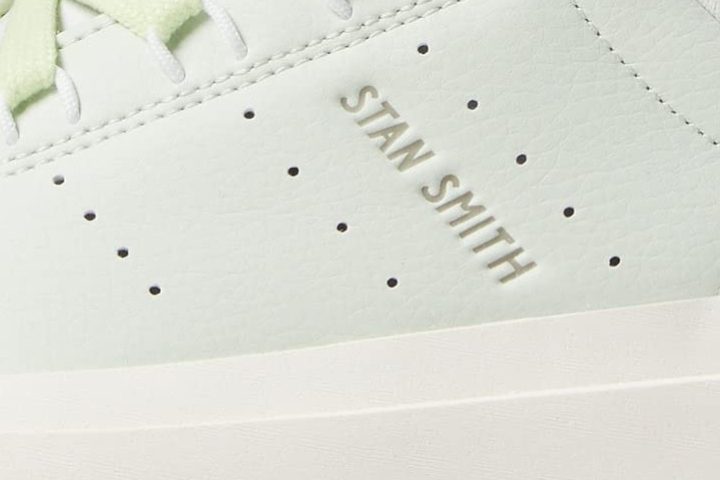 The added height seems to have been positively received by wearers and onlookers alike. These sneakers get a lot of compliments for their wearers, one of whom was absolutely ecstatic about how they kept "getting compliments left and right!"
The Stan Smith Bonega: Elevated comfort
Testers found the shoe incredibly comfortable on their feet! One Stan Smith loyalist has "been wearing them everywhere" and was not surprised about the comfort they felt after their extensive history with Stan Smiths. Another said that it adds even more comfort compared to the regular version of the sneaker.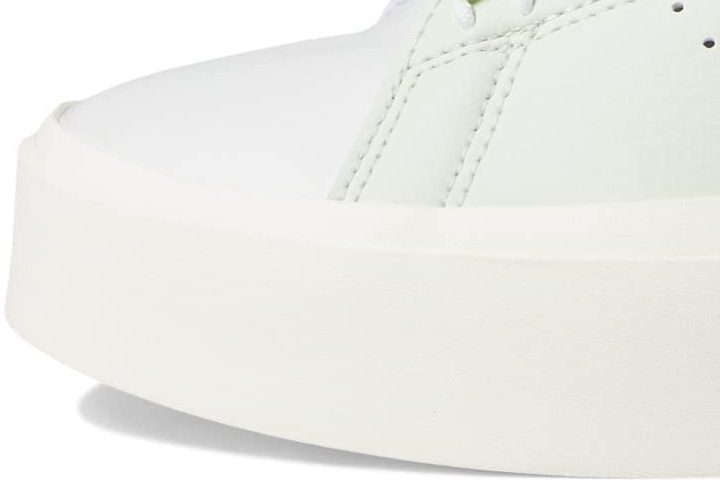 One reviewer gives this shoe a 10 for the memory foam insole which to them "feels so good," while another appreciated the additional comfort provided by the extra padding the sneaker had.
The Stan Smith Bonega walks wonderfully
Those who have worn them extensively had great experiences walking in them. This was credited to its light weight by a few, one of whom said that "they are also not as heavy as they look." In fact, it is only an ounce heavier compared to the regular Stan Smiths considering its thick sole.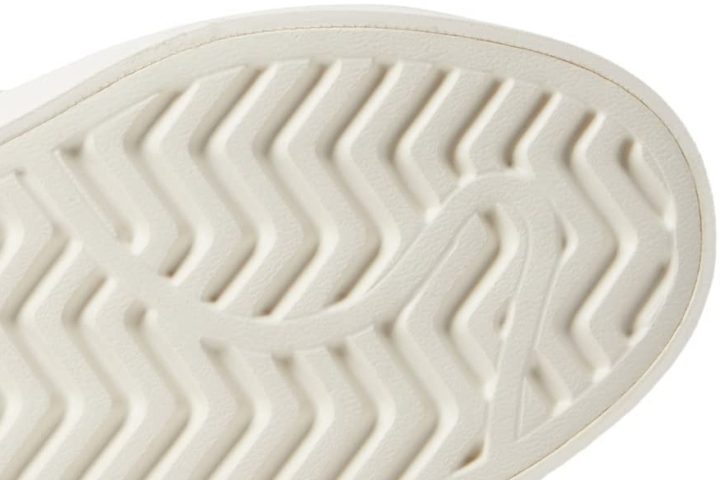 The sneaker was also described as having the perfect width by reviewers, one of whom said that "they fit like a dream." These collective features made the sneaker a joy to have on, even described by a few as "walking on air."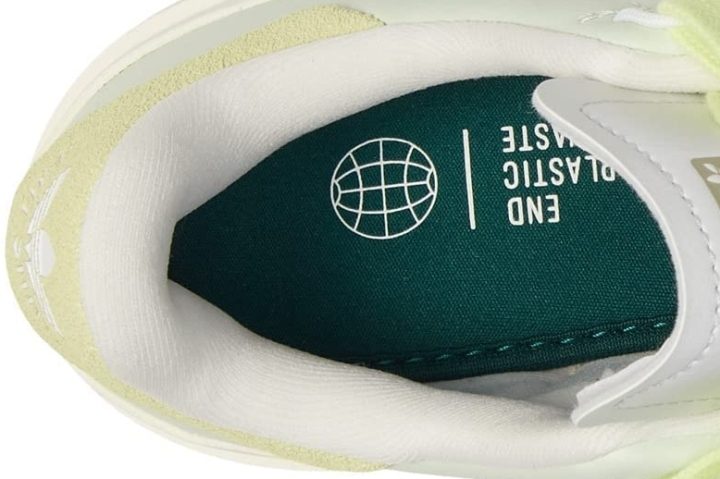 As a bonus, at least 50% of its upper is made from recycled materials, making it pleasant for the eco-responsible.
The Stan Smith Bonega is reasonably priced
The Adidas Stan Smith Bonega retails at $110 making it more expensive than a regular Stan Smith at $90. Those who purchased the sneakers described them as "good value" and considering the current cost of living at this time, "very affordable."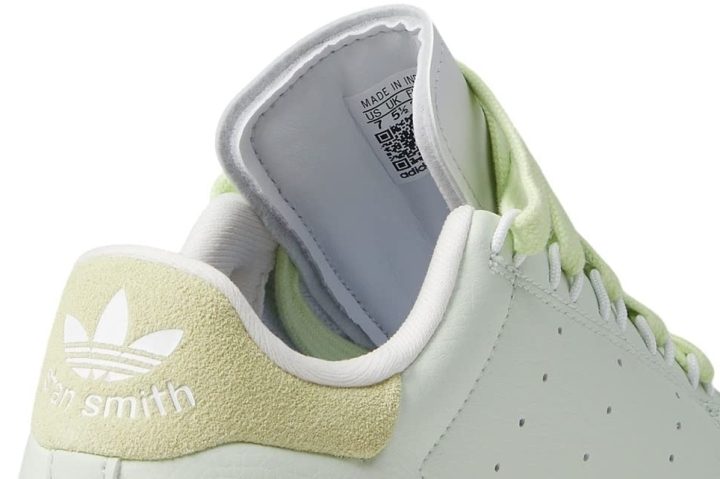 The Stan Smith Bonega: A dip in quality
A few reviewers were disappointed about the quality of the sneaker. One expressed that they "do not look like original Adidas shoes," while another specified how the different parts of the sneaker were glued together, with a noticeable misaligned base, gaps all around, and stain markings around the shoes.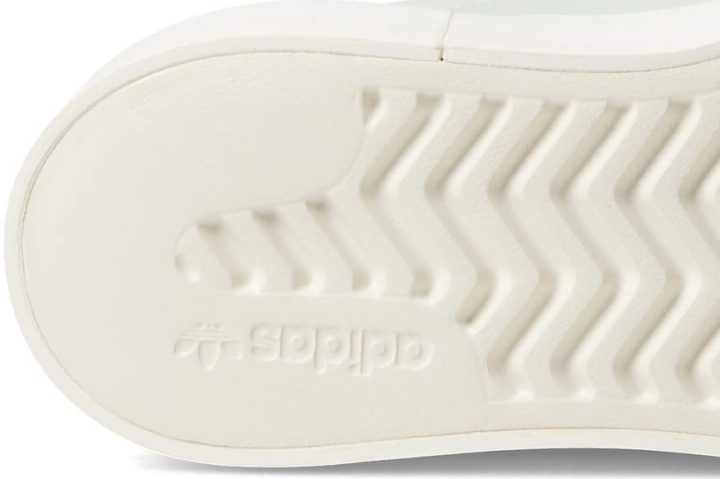 The Stan Smith Bonega has a tough tongue
A gripe one of its wearers had is on the tongue of the sneaker, finding it "so stiff and long that it cuts into [their] leg no matter how you try to lace them up."