A marriage of classic and contemporary, the low-top Adidas Sambarose provides luxurious comfort while letting women stay in style. Despite its chunky outsole, it remains lightweight, letting sneaker fans move with ease in every stride. An addition to the collection of Adidas Samba shoes, this kick exudes a sexy look when paired with casual outfits or sports attire. It has the perfect mix of height, comfort, and style that can be grabbed at an affordable price.
Pros
Extremely comfortable

Aesthetically pleasing

Made to last

Easy to pair with any attire

Adds inches to the height

Lightweight

Reasonably priced

Breathable

Available in a sustainable version
Cons
Wide-looking for skinny feet

No arch support
Who should buy Adidas Sambarose
You should get the Adidas Sambarose if: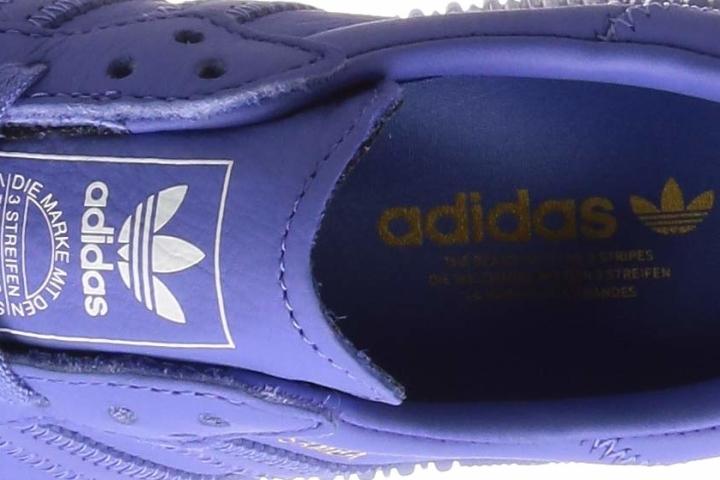 Who should NOT buy Adidas Sambarose
If you want a platform sneaker from Adidas that will not look wide on your skinny feet, you should consider getting the Adidas Nizza Platform.
You can also always choose a different model that can provide extra support. In that regard, consider the Adidas Campus ADV.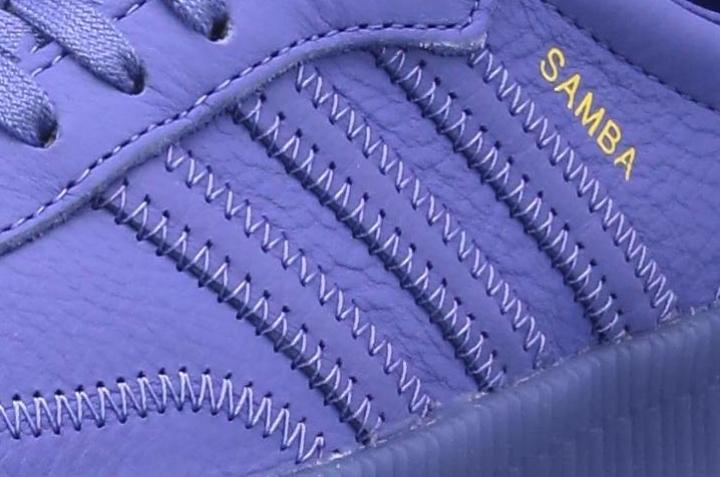 A real comfy experience
A significant number of wearers very much appreciate the Adidas Sambarose because of the comfortable experience it provides.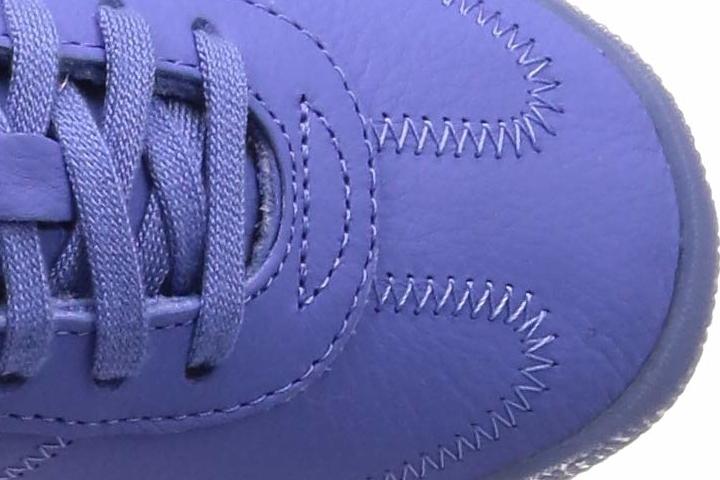 However, those who need extra arch support or even require an orthotic might find this uncomfortable since it is not orthotic-friendly.
No sweaty feet
This sneaker has a fashionable leather upper that provides a soft feel and sufficient breathability, keeping the foot fresh all day.
The Sambarose will elevate your look
"Fashionable," "cute," "stylish," "cool," "lovely," "classy," "unique," "attractive," and "superb" are among the words that customers use to describe it. It is a versatile sneaker that is not difficult to match a variety of casual and sports outfits, as pointed out by some users.
The Sambarose has the DNA of the classic Adidas Samba but is updated with a platform sole. With this upgrade, the shoe to projects a feminine look combined with an athletic vibe.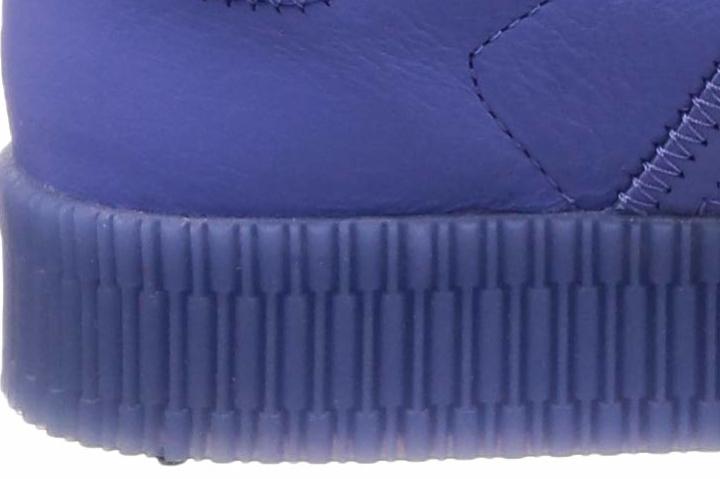 Depending on the colorway, the Adidas Samba Rose comes with a snakeskin-embossed leather, hairy suede, or smooth-textured leather upper. These luxurious upper materials make the shoe durable, and several buyers can attest to its durability.
Adds inches to your height
A few buyers have expressed their admiration for its chunky outsole. They loved the adaptation of the Adidas Samba with a platform.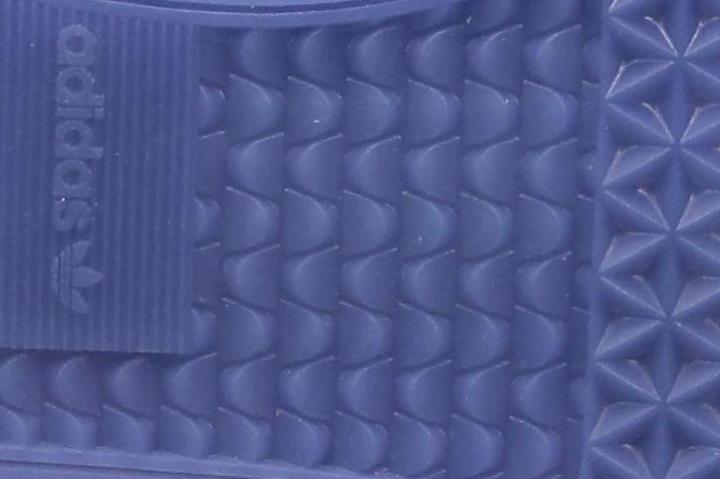 The Sambarose from Adidas Originals replaces the usual sleek midsole with a chunky platform sole in translucent gum, giving a more feminine touch. The chunky gum sole is also adorned with the embossed Trefoil branding, exuding a unique style.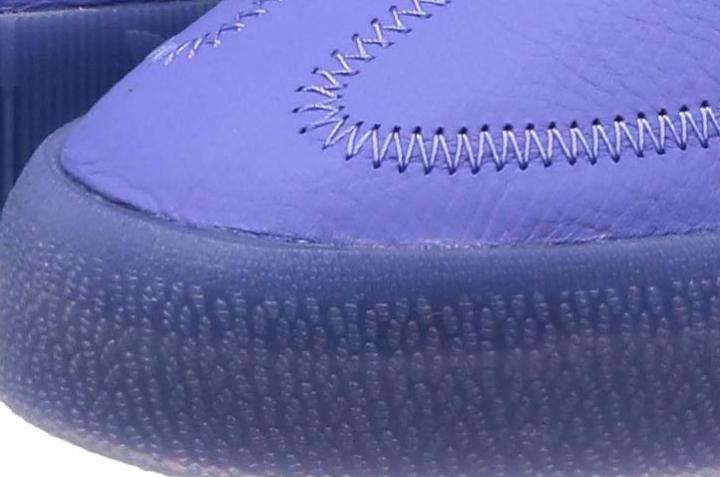 However, others said its build looks too wide for people with skinny feet.
This

sneaker is not heavy even though it has a thick sole
The low-top Adidas SambaRose is a lightweight sneaker even with a chunky outsole, as noted by a couple of reviewers. This characteristic causes the foot to be at ease with every step.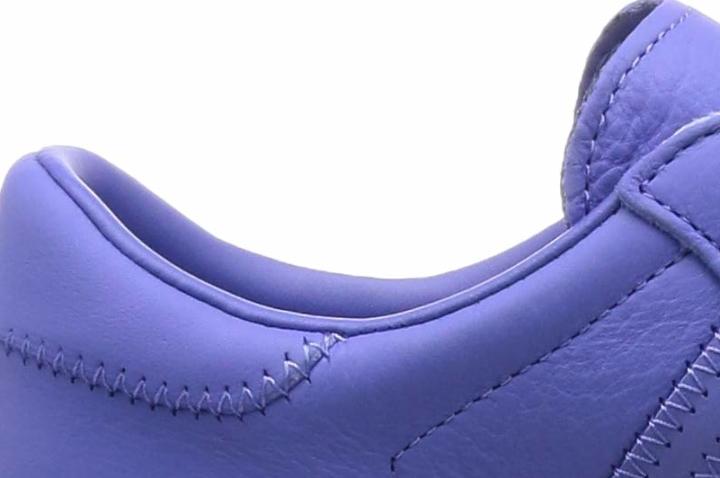 An eco-friendly version is available
Sustainable Sambarose versions are up for grabs for the same price.
Primegreen-made Sambarose sneaks are created using virgin polyester-free fabric engineered using at least 50% recycled content.