Who should buy the Adidas Samba Golf
The Adidas Samba Golf pushes the "golf shoes are cool" envelope forward. Purchase it if:
You're a golfer who's a huge fan of Samba sneakers.
The course you usually play on has bumpy parts on the fairway.
Walking the entire 18-hole course is your thing.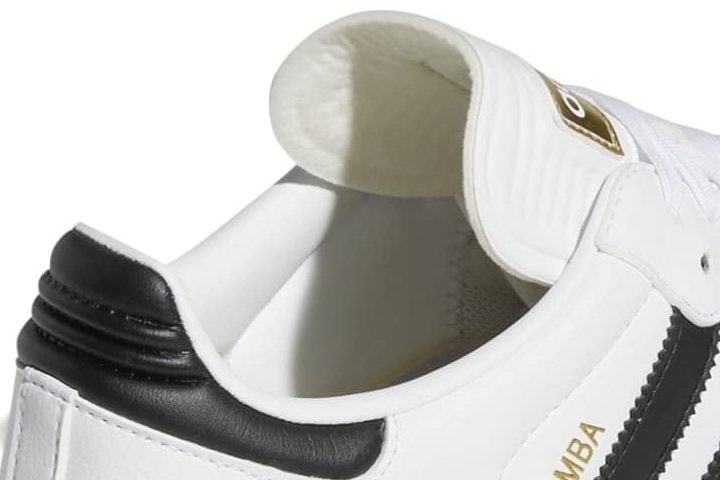 Who should NOT buy it
If you're on the fence about the Samba Golf when it comes to traction, skip it for the Adidas Adipure. And if you prefer an easier-to-clean pair, you're better off with the Matryx Golf Shoe from NOBULL.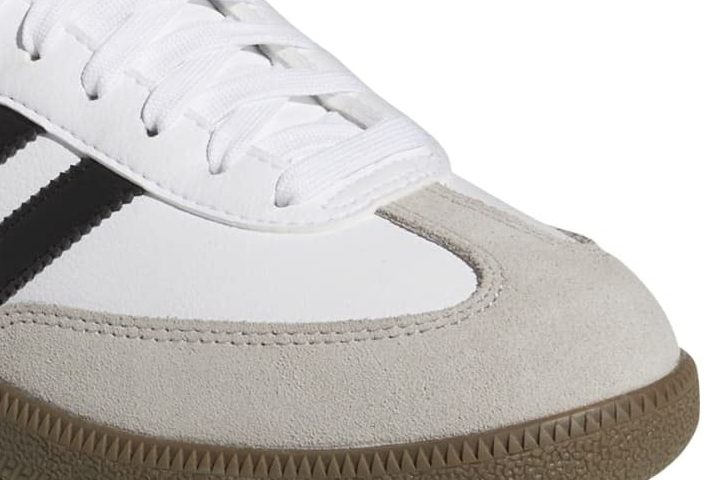 Swing in absolute plushness in the Samba Golf
Golf players adore the comfiness of the Adidas Samba Golf. An expert says that it's "surprisingly comfortable," while a non-professional reviewer calls it "the most comfortable golf shoe."
A footbed that rocks
An expert is impressed with the Samba Golf's Ortholite footbed, saying that it has "extra support." Another gear maven, on the other hand, delights in its excellent cushioning, saying that his "expectations were exceeded."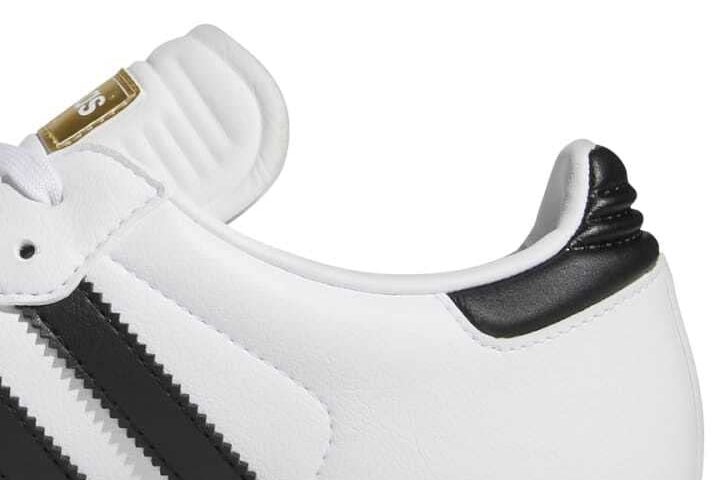 Adidas Samba Golf: A truly stabilizing kick
With the sneaker having a broad rearfoot, the Adidas Samba Golf provides loads of balance. In this regard, one critic calls the featured shoe "pretty darn stable."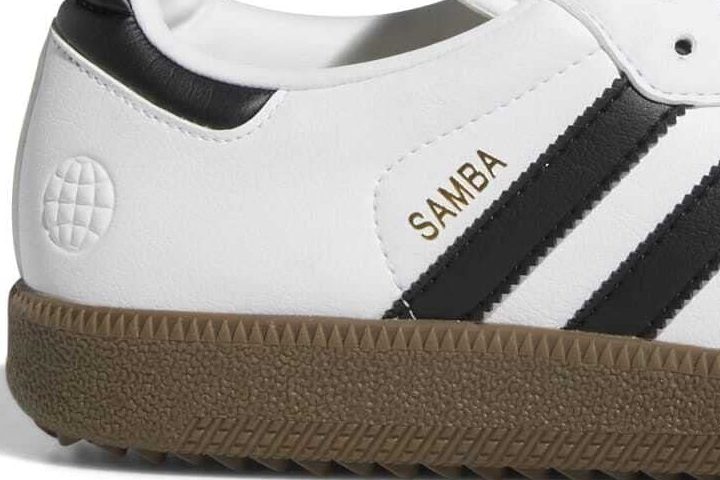 Not the grippiest spikeless shoe around
When it comes to surface adhesion, the Samba Golf is underwhelming at best. A professional blogger says that it has "lackluster traction." He further adds that it doesn't "quite hit the mark that's been set by other amazing spikeless performers"—something like the PUMA Proadapt Alphacat.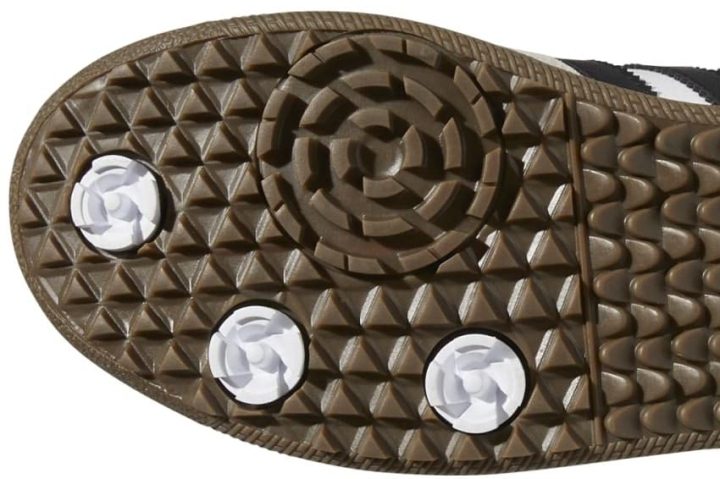 The head-turning Samba Golf
Looks-wise, the Adidas Samba Golf channels the beauty of its sneaker sibling, and golfers are all for it. A footwear pundit says that it's "flat-out stunning," further calling the design of the shoe "awesome" because it's "practically indistinguishable from its soccer counterpart."
Another professional tester is also quite stoked about its overall dapperness. He says that it has "more off-course appeal than on it."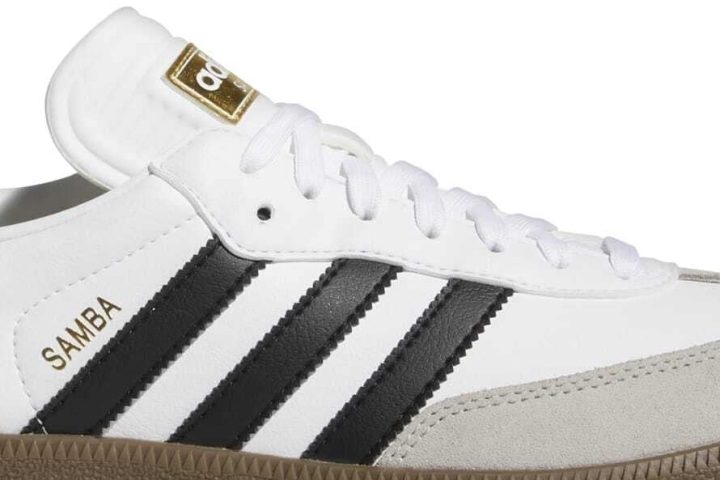 Keep off the muddy grass
Keeping the Samba Golf dirt-free is something you'll find a tricky challenge to take on with this shoe. Remarks such as "tough to keep clean" and "difficult to wipe clean" support this statement.
To be precise, it's the kick's synthetic leather overlay (a.k.a. the classic T-toe shape) that's the most difficult to maintain. What's worse, this suede-like material is like a magnet to muddy splashes, so avoiding a golf match after a moderate rainshower is probably a great idea.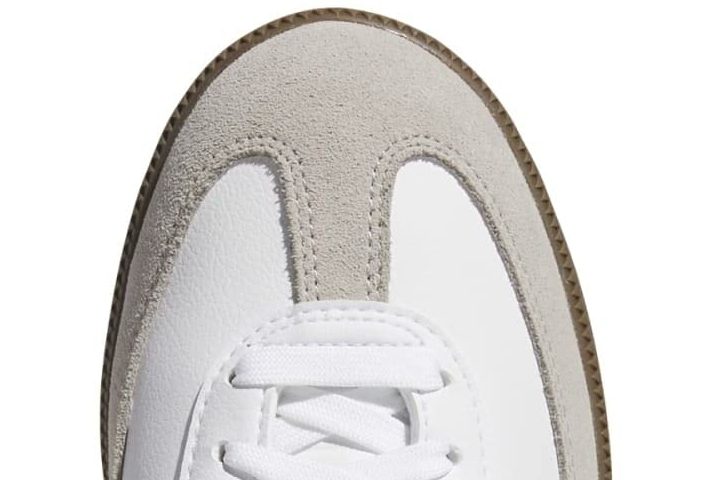 No need for deep pockets
So you're drawn to its comfort and style? Well, wait till you hear that the Samba Golf is only $120 a pair! Compared with most spikeless golf shoes out there, this Adidas wonder is cheaper by $ 22. For more budget-friendly kicks, click here.
Compare popularity
Interactive
Compare the popularity of another shoe to Adidas Samba Golf: