This redesigned version of the classic Adidas Samba meets the standards for comfort, board control, and grip that skateboarders need in a modern age. Featuring a TPU heel clip, the sneaker has added support, allowing skaters to do jump tricks while keeping their feet securely locked down.
Pros
Timeless and stylish design
High-quality materials
Sturdy rubber outsole
Secured medial and arch fit
Pointy shape
Excellent board feel
Effective impact absorption
Excellent stability
Affordable
Cons
Poor ventilation
Not durable toecap
Narrow
Who should buy the Adidas Samba ADV
With an updated design that allows skaters to hit tricks while being stylish, the Adidas Samba ADV is a great choice for you if you:
Love the sporty and stylish design of the shoe
Prefer the thick cushioning in the heel than in the toe to the medial sole
Like its thin tongue that's made with mesh for breathability
Love skateboarding and need a shoe that offers a better board feel than cushioning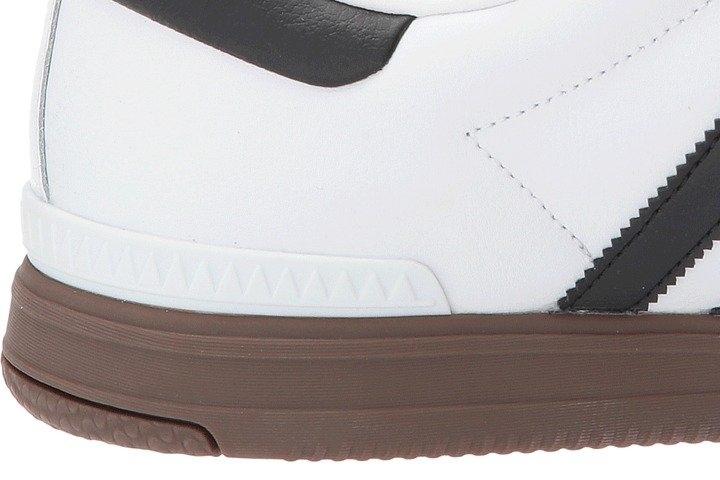 A sneaker for both on and off the skateboard
With a combination of premium suede and leather on its upper construction, the Adidas Samba ADV delivers a clean, stylish look that allows it to be not just a skateboarding shoe but also a casual sneaker.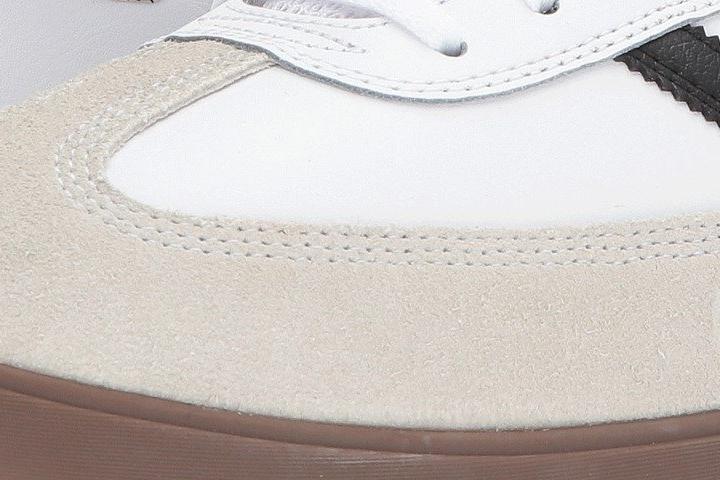 Different kinds of people are sporting this pair of low-top kicks every day for various occasions. It goes well with jeans, shorts, joggers, as well as skirts and dresses for women.
A skating savant
The Adidas Samba ADV features the classic tan gumsole which is vulcanized, leading to a consistent delivery of good ground grip. It also has a slimmer and pointed profile that has turned out to be very helpful when doing flip tricks.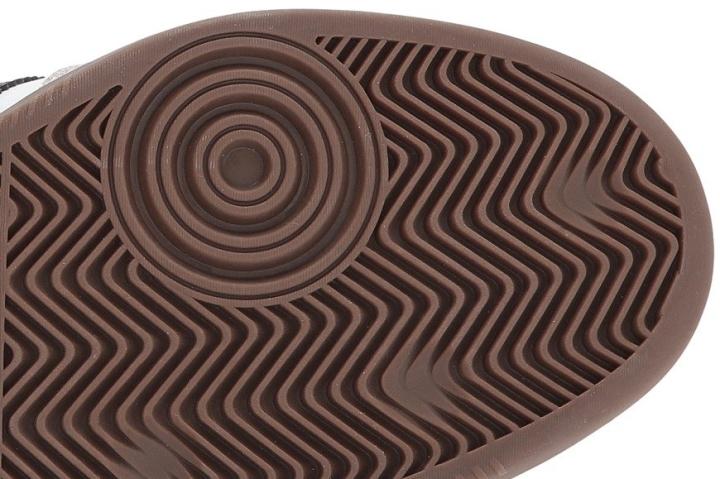 In addition to the Samba ADV's striking characteristics is its thin and extra-long tongue. This design allows the tongue to be folded and inserted into the laces, bringing additional protection for the midfoot.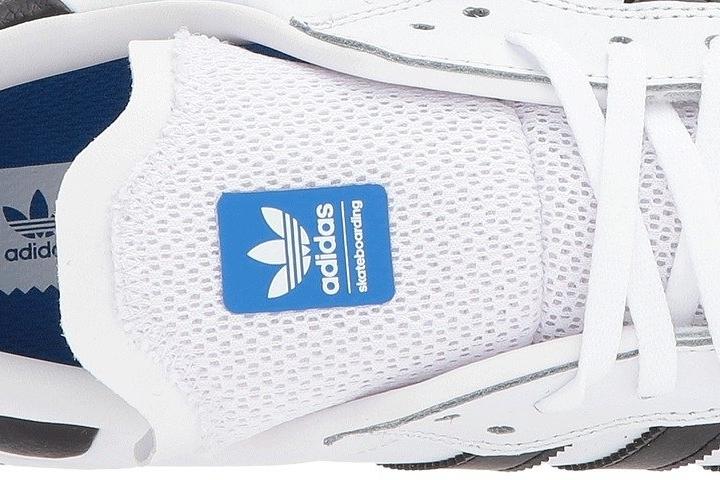 Where did the Adidas Samba ADV come from
Initially launched in the 1950s, the Adidas Samba served soccer fans for their cold-weather games. With its initial design, its sole was able to grip on the icy ground better. This silhouette was the brand's second highest-selling just right next to the Stan Smith.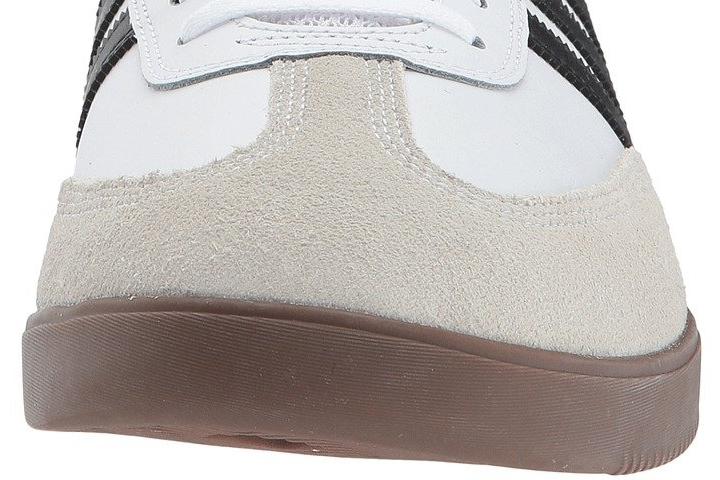 Sixty-five years later, the Adidas Samba ADV was born, and this silhouette now became a hit for skateboarders. This skateboarding-centric piece features the iconic 3-Stripes as a nod to its soccer heritage, skateboarding functionality, and as a touch of modern style.