Adidas Puig is ready to take on the abuses of skateboarding while keeping the foot protected. It has enhanced durability, support, and comfort for more enjoyable, uninterrupted sessions with your board. This performance-oriented shoe is good to go straight from the box and lets you stay focused on your tricks rather than your shoe.
Pros
Durable upper
Premium quality
Excellent board control
Remarkable supportive underfoot
Secure fit at the heel
Protected laces
Quick break-in
Cons
Not for extra bulky

feet

Insufficient breathability
Who should buy the Adidas
Puig
The Adidas Puig drew its design from the football-oriented Adidas Samba, which revels in its high-end French fashion and skate-specific elements. Buy it if:
You're a rookie or a pro skater who wants a well-fitting sneaker from the box.
A combination of support and board maneuverability is what you need in a skate-oriented shoe.
Sneakers that last for many months are what you're after.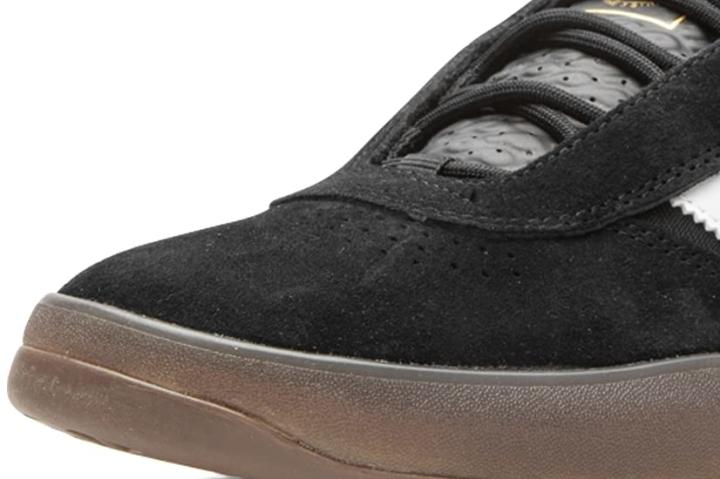 Who should not buy it
Trade the Puig for the Adidas Busenitz Vulc 2 if you prefer something that fits wider feet. You might also be better off wearing the Adidas 3MC Vulc if you need something extra breathable.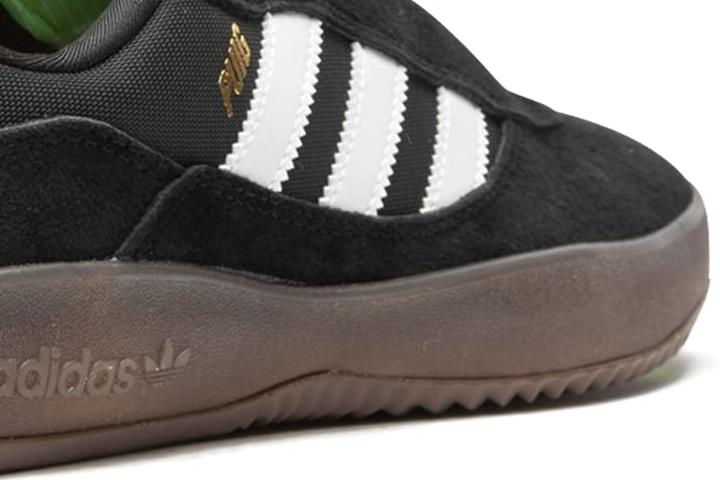 A shell that lasts
Multi-level skaters laud the high-grade suede on the Adidas Puig. It doesn't thin out easily, they say.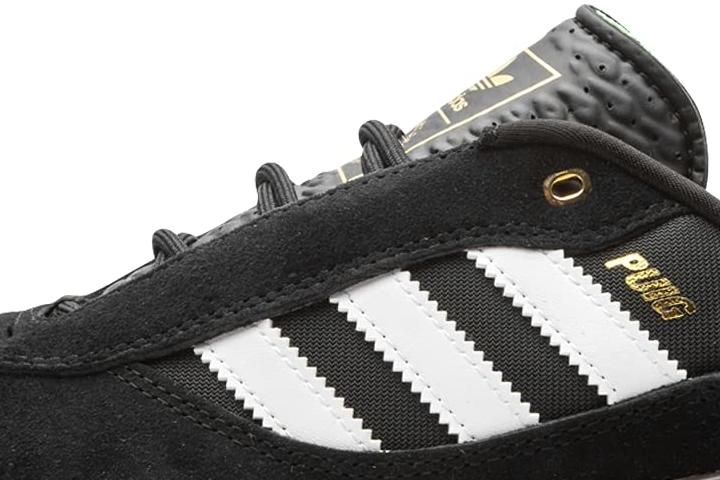 Adidas Puig: Formidable on the board
Skateboarders enjoy using this shoe for hours on end as it grants excellent board control.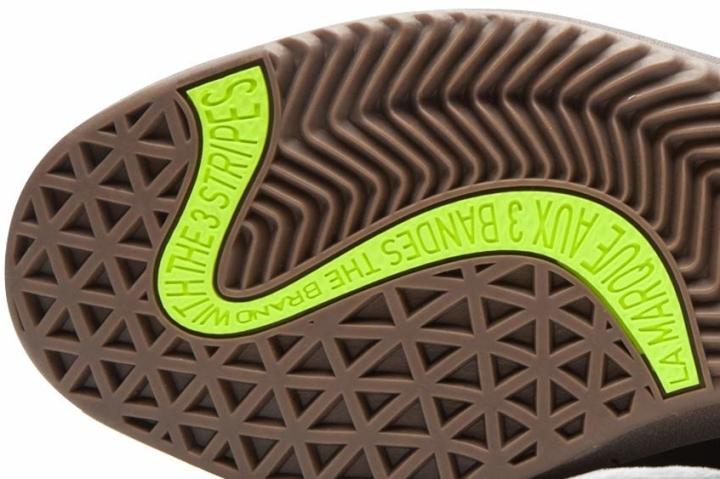 The Puig's instant glove-like hug
There are those who say that the shoe's well-padded heel zone hugs the foot snugly. As a cherry on top, this heel-locking fit is available straight from the box.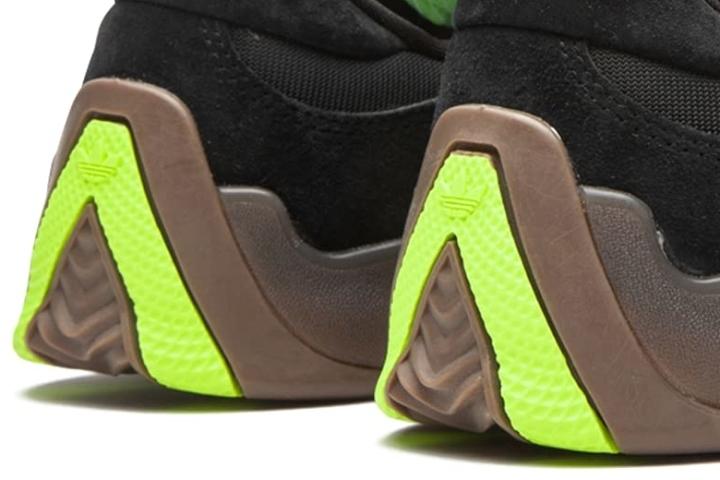 Somewhat tight around the instep
Its thickly made cover tends to cause a bit of pressure around the instep zone.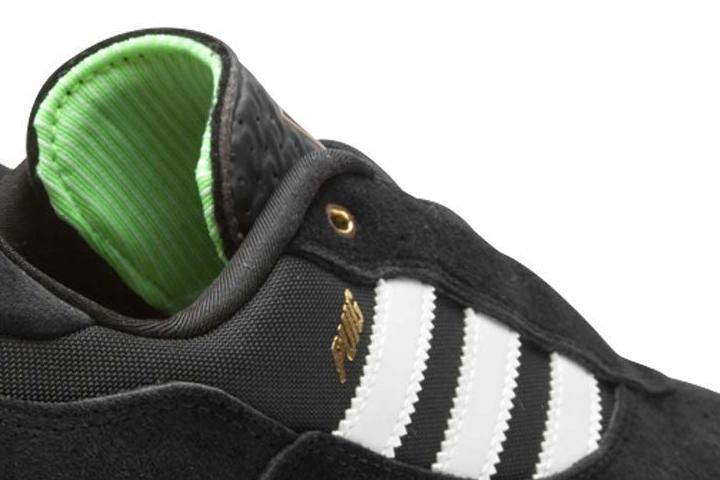 Mighty supportive
Frequent board users say it grants excellent support and security.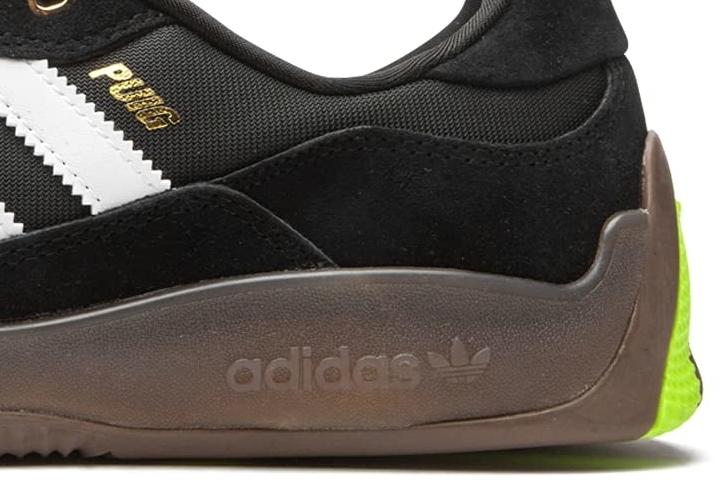 Exemplary construction
Wearers consider this shoe among the front-runners in the area of craftsmanship.
Says no to frayed shoestrings
Its hidden laces allow users to skate hard without worrying about their shoelaces getting frayed easily.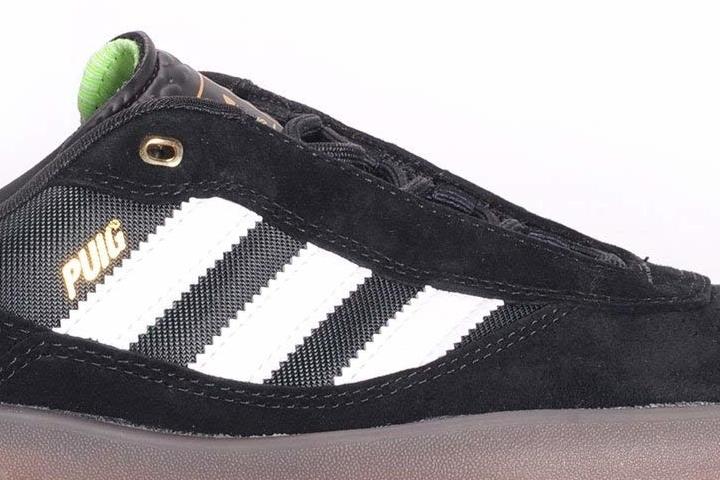 Might leave your feet soaked
There are those who find the Adidas Puig not very breathable.
Adidas Puig

: A skate-ready, Samba-esque kick

Rookies and pro skaters are in for a treat with the Adidas Puig, the third upgrade to Lucas Puig's skate line. This Samba-esque shoe demonstrates French skater Puig's maturity and mastery of the sport with attributes that are almost synonymous with perfection.
What did it get right?
Its tapered front allows users to improve on their kickflips.
A thin layer of cushioning at the front that thickens on the heel offers comfort and improved maneuverability.
The shoe's midfoot area keeps the foot in place.
The multi-tread pattern allows users to stick to the board while performing certain kickflips.
Its thickly built rubber sole is resilient to grip tape abuse.
As part of the brand's sustainable efforts, some variations come with uppers using recycled materials.
Upgrades
The Puig's eyelet flaps hide the most vulnerable parts of the shoe's laces, shielding them from abrasive hazards.
Its reinforced suede cover replaces the rip-prone mesh material used in older Adidas Lucas models. This update improves the shoe's longevity.