Who should buy the Adidas Predator Tango 18+ Turf
The Adidas Predator Tango 18+ Turf features Boost as its primary comfort technology. Distinct to this version, the Boost technology is incorporated as a midsole cushioning that guarantees springy feedback. This model is a great option for you if:
You're grand on the Adidas Boost technology that should provide you with great comfort on the legs even during powerful games.
You really like that Predator's sock-fit like collar look and feel, and that provides you with a secure optimized lockdown.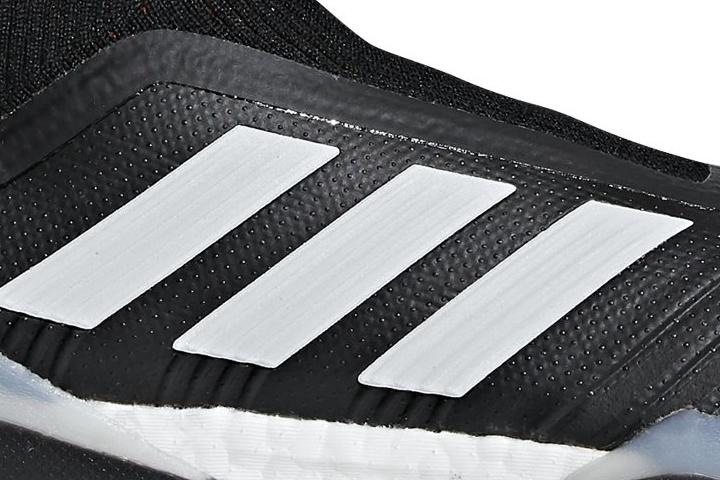 Brilliant outsole setup of Predator Tango 18+ Turf
The multiple diamond cleats make up the outsole configuration of the Adidas Predator Tango 18+ Turf. Stability is provided with the small geometric studs that are spread biomechanically.
The densely arranged cleats are targeted to improve quick turns and change of directions in a turf ground.
Superb midsole technology of Adidas Predator Tango 18+ Turf
The Adidas Boost innovation serves as the midsole cushioning. The revolutionary material made of bonded foam pellets are built for its powerful energy absorption.
The mechanism of Boost works like a spring that rebounds the same energy that the foot exerts. In this way, the foot will never have to be strained out for pushing too much energy in every stride.
Adidas Predator Tango's outstanding construction
The Adidas Predator Tango 18+ Turf features a combination of upper materials designed with optimized stretchability.
The Knit upper, for one, is an elastic fused yarn material that is built for comfort and breathability. The material covers the cleat dominantly from the toe to the heel area, except for the upper midfoot where the collar is installed.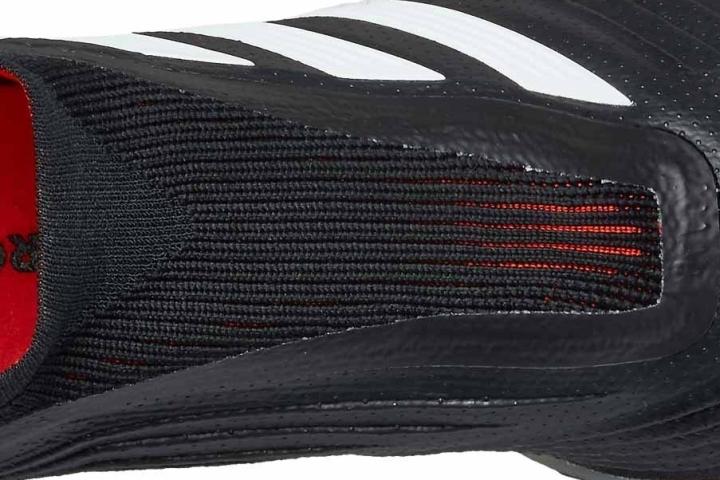 On the forefoot, the textured geometric lines are the main design highlights. On the medial side, the textured lines flow through, while the Adidas stripes are featured on the lateral sides. The full upper is protected by a thin layer of Control Skin known to keep the ball friction in wet and dry conditions.
Laceless lockdown system of Predator Tango 18+
The elastic Sockfit collar covers the upper from the lower leg to the central area of the forefoot. Where you would typically see a central lacing system, a laceless sock forefoot is installed, giving the cleat adaptive support.
Solid lock-in is intended with the heel engineered through a molded construction.
Compare popularity
Interactive
No popularity data available for this shoe at the moment.