Who should buy the
Adidas Hyperturf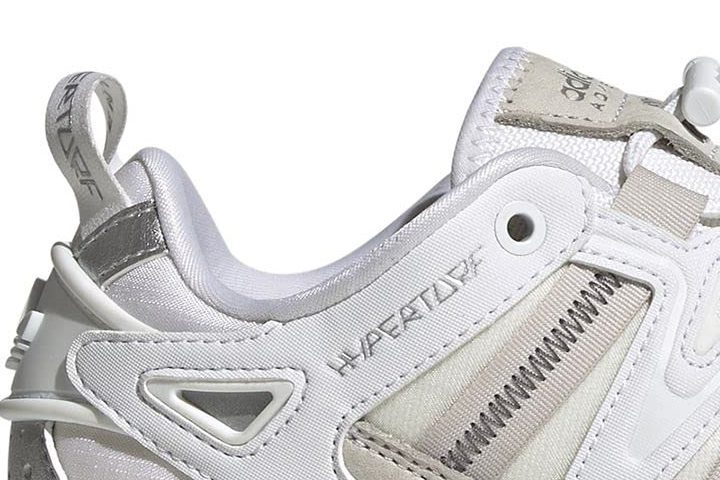 The Adidas Hyperturf is a choice that will lead to no regrets for:
Sneakerheads who are on the market for a pair of kicks that would complete the sporty and adventurous look.
Adidas fans who want to add outdoor-inspired shoes to their collection that ensures superb comfort for their next adventure.
People who are constantly on the go and need a pair of shoes that they can slip in and out of easily.
Those looking for a pair of budget-friendly kicks that they can take to the streets, to the gym, and to easy trails.
Who shouldn't buy it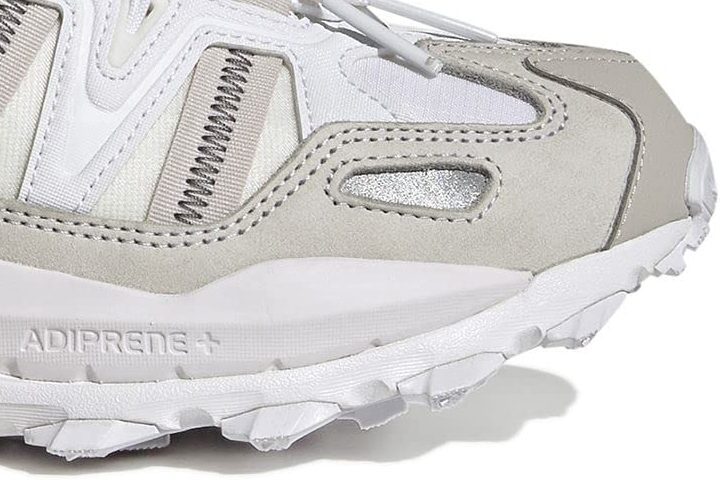 The Adidas Hyperturf would not be your best bet if your toes don't need a lot of space to move around. For this, the Nike Air Max Terrascape Plus is a pair of hiking-inspired kicks that's an excellent pick for your feet. Also, for a pair of kicks that are ready for your next adventure right out of the box, the Nike ACG Lowcate would be a great alternative.
Big feet fit great in the Adidas Hyperturf
For narrow feet, the Adidas Hyperturf might be a bit too much. While a critic mentioned that these would have a "perfect fit if you follow the sizing instructions," other buyers say that these run big, but not by a lot. For wide-footers, these are great as a sneakerhead mentioned how they "had a lot of room in these." However, as a general recommendation, a buyer recommended that it would be best to go a full size down.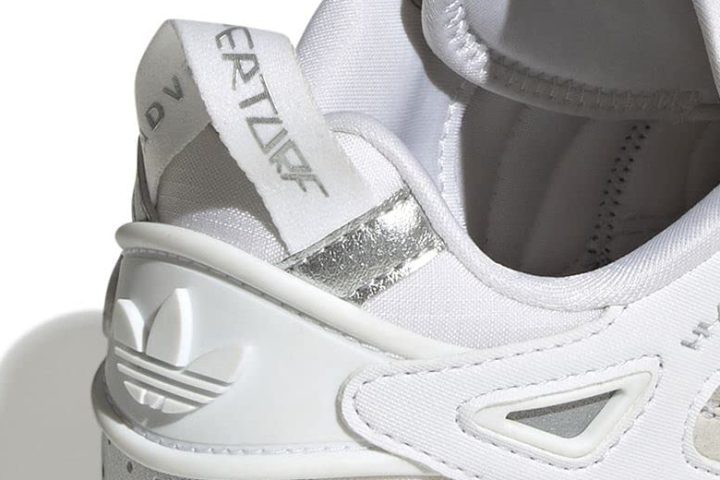 Comfy but not right away
Reviewers love these trail-inspired sneakers as they find them to be super comfy. With the combination of EVA midsole and Adiprene+ cushioning, a wearer said that these are "easily the most comfortable shoes [they] have EVER owned." The comfy fit around the instep was also noticed by another critic. For an avid hiker, they mentioned that these are "easily comparable to hiking boots but more comfortable."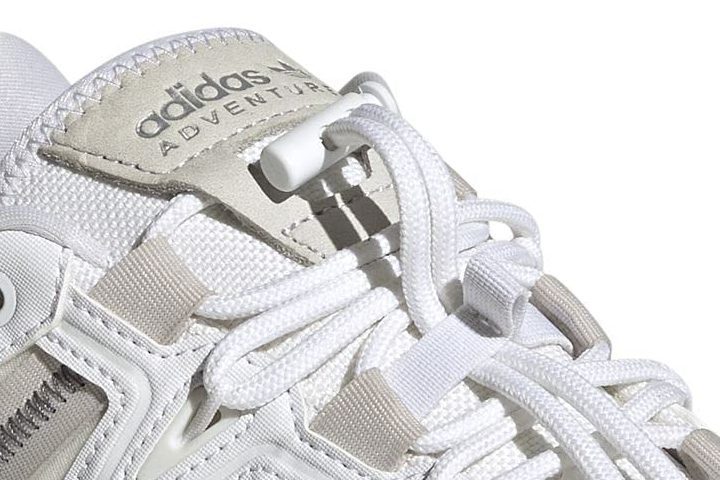 However, for one buyer, it was noted that these kicks "feel very hard and stiff" when they first took these out of the box.
Take charge of your turf with the Adidas Hyperturf
These kicks are not just for trodding the urban jungle but also for taking on the great outdoors. A buyer looking for a solid pair of hiking shoes said: "these are perfect." A gym rat also said that these "do the job" after they took these out to the gym.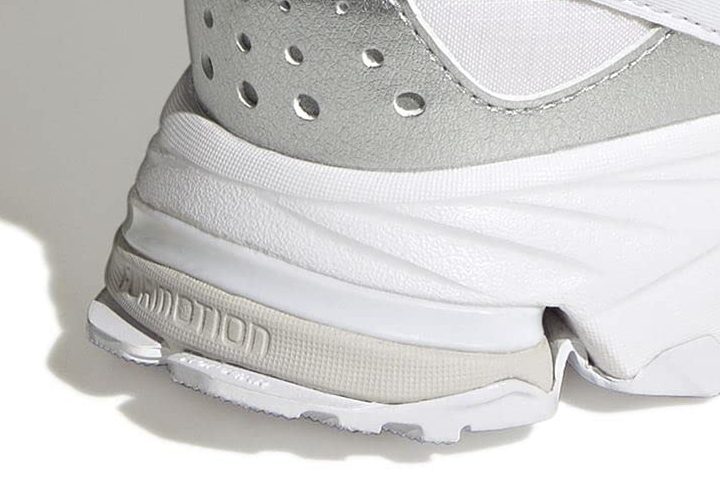 Also, the excellent traction of the Hyperturf's rubber outsole is worth noting. For one kickster, they found these to have a "great grip on pretty much any surface." Another was specific enough to have said that "the traction on the trails is great."
The Adidas Hyperturf doesn't let the cold bother your feet
The combination of the ripstop, nubuck, suede, and mesh for the upper material is loved by a couple of buyers who considered these great winter shoes. An expert even said that "at a temperature of -5oC, these will be comfortable."
No-tie laces mean no-stress
feet
Many reviewers love how these shoes are easy to slip on despite the no-tie lace design. Also, despite this style, a secure lockdown is ensured for trail geeks taking on the concrete jungle as one says that these do not fall off. Another also appreciated how their heel stays in place in these sporty kicks.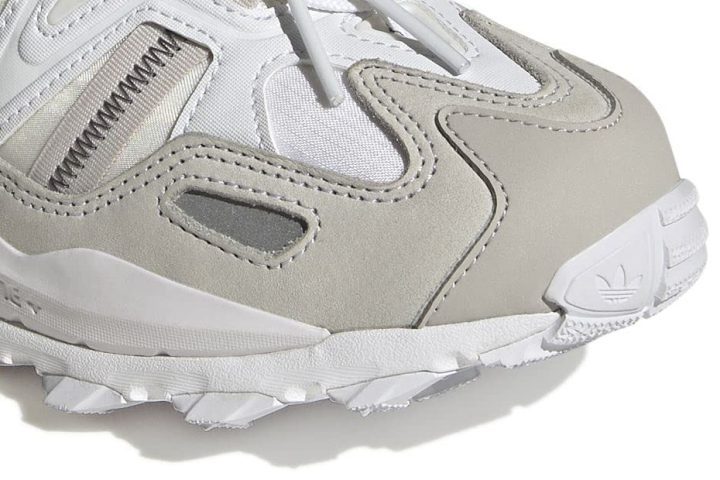 Affordable hiking-inspired kicks
With other hiking-inspired kicks having an average price of $156, the Adidas Hyperturf is almost 11% cheaper. These sneakers are priced at $140 which received positive feedback from a buyer who said that these have an "unexpectedly reasonable price." Another also added to this, saying: "These are amazing shoes at a great price!"
The Adidas Hyperturf is eye candy for many
"Magnificent" was how a critic described the colorways of the Adidas Hyperturf. One reviewer also agreed as they mentioned that the colors are a "perfect match" for many different casual outfits. For another sneakerhead, the combination of colors was what got them to buy these good-looking outdoor-inspired shoes.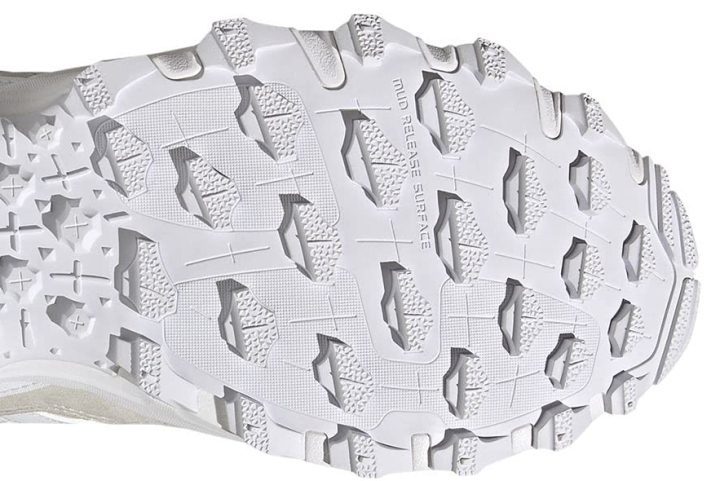 Adding to the appreciation for the overall aesthetic, one critic said that these "look so much cleaner in person."
Compare popularity
Interactive
Compare the popularity of another shoe to Adidas Hyperturf: