Players are impressed at the durability of the Adidas Harden Stepback's Supergrip rubber outsole while its flexible Bounce midsole keeps their feet fresh on and off the court. There might be a few drawbacks to this footgear that some wearers observed, but in the end, these James Harden basketball shoes are one of the best bang-for-your-buck models available. This shoe is no slouch in terms of performance despite its affordability.
Pros
Lasting comfort
Stylish
Durable and grippy outsole
Responsive midsole
Supportive materials
Cons
Traction requires a break-in period
Forefoot blistering issues
Insufficient impact protection
Who should buy the
Adidas Harden Stepback
The Adidas Harden Stepback is a solid choice for you if:
You are looking for a shoe with sturdy and reliable traction for the outdoors.

A lightweight basketball companion that offers sustained comfort throughout the game is what you are after.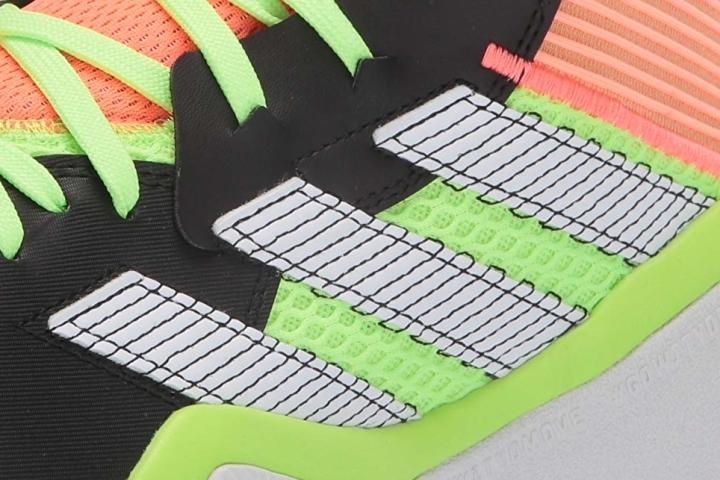 Profile of the Adidas Harden Stepback
Inspired by James Harden's signature stepback, these Adidas basketball shoes feature a lightweight build that helps elevate your game.
The Adidas Harden Stepback utilizes a flexible Bounce cushion that offers dynamic comfort on and off the hardwood. The Supergrip outsole delivers grippy traction no matter where you play.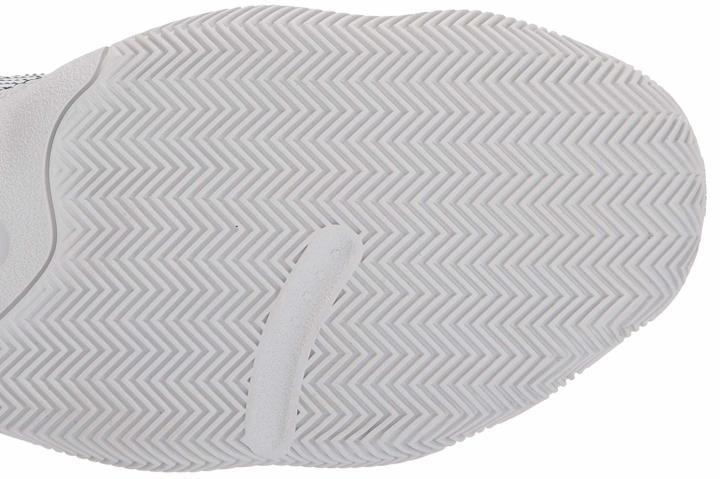 These mid-top Adidas basketball sneakers also make use of a textile upper and an ergonomic lacing system for all-day comfort.
Performance
Cushion. The Adidas Harden Stepback employs a full-length Bounce midsole that provides enhanced underfoot cushioning. The lightweight and flexible midsole keeps your foot comfortable all game long.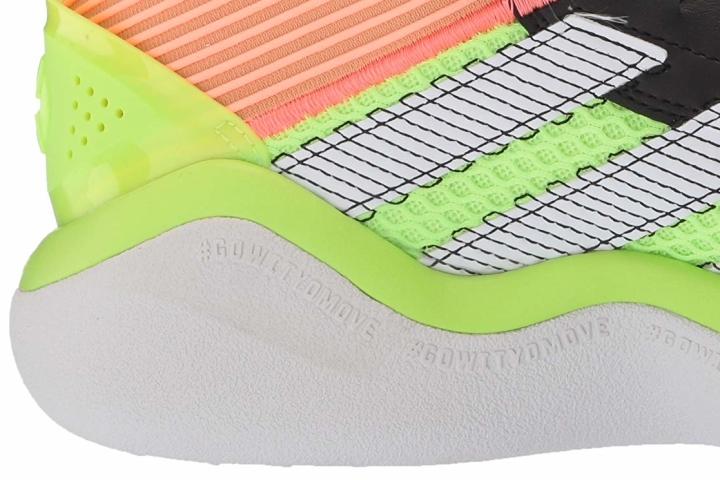 Traction. These James Harden basketball sneakers are equipped with a Supergrip rubber outsole that provides exceptional grip on any court surface.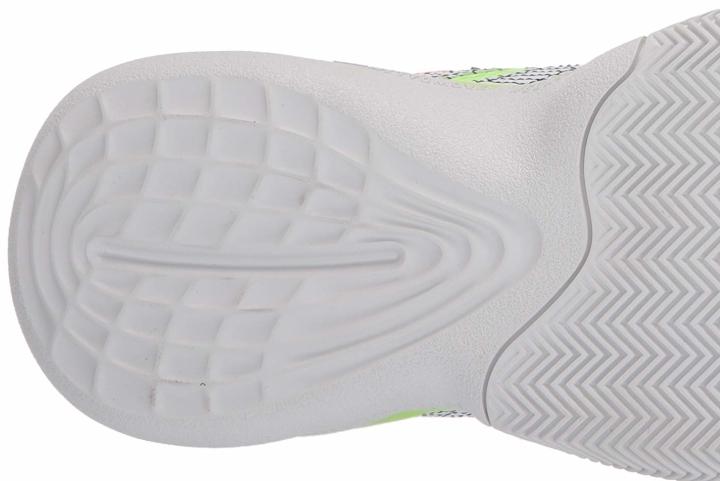 Closure. For enhanced support and comfort, the Harden Stepback features a mid-top collar and an ergonomic lacing system.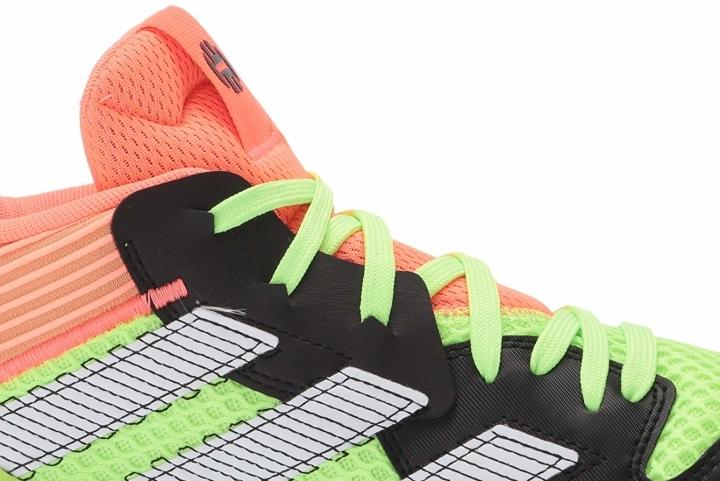 Material
These affordable Adidas basketball shoes make use of a textile upper for lightweight breathability. At the forefoot, a synthetic toe cap provides added protection and abrasion resistance.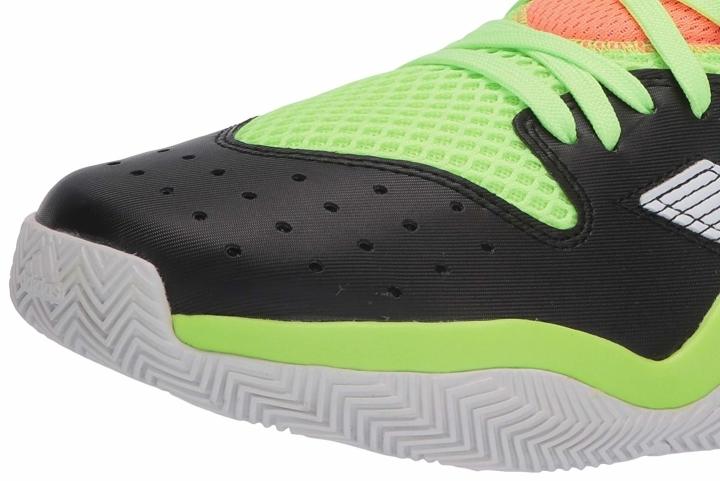 Style
Matching the style of the 2018 NBA MVP, the Adidas Harden Stepback helps elevate your game with its lightweight build. A wide forefoot and flexible midsole allow you to break down the defense and make an easy two or a stepback three.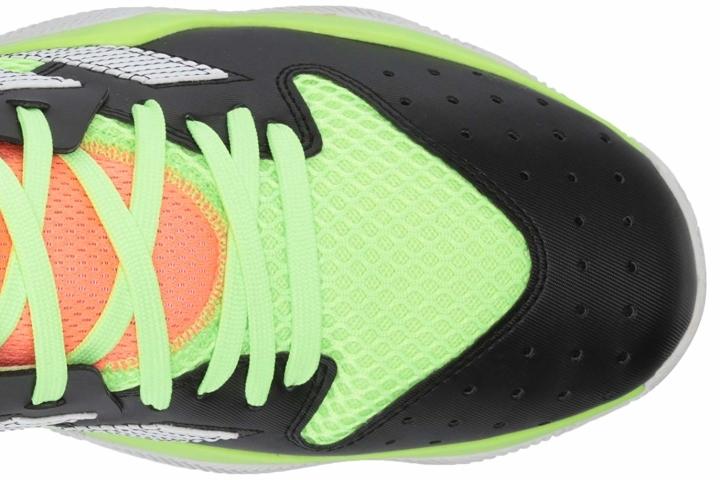 On the tongue, James Harden's logo lets you achieve an MVP look on and off the court.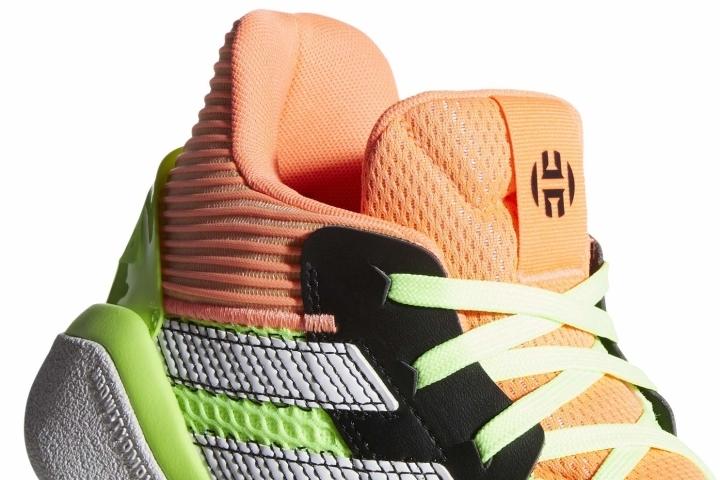 Special Colorways of the Adidas Harden Stepback
The Harden Stepback arrives in several color combinations that makes you stand out:
Cloud White/Core Black/Dove Grey
Core Black/Grey Six/Cloud White
Core Black/Scarlet/Cloud White
Core Black/Scarlet/Shock Lime
Core Black/Signal Coral/Dash Grey
Core Black/Team Royal Blue/Cloud White
Orbit Grey/Dove Grey/Glory Green