Lace up a pair of the Adidas Forum Mid to jumpstart your retro basketball vibe dream. Rock the streets in style as this sneaker showcases a throwback vibe with a hint of a modern update. An added extra is its versatility and durability, which make this a suitable pair for fans who want to amp up their day-to-day sneaker game.
Pros
Stylish throwback
Sustainable
Versatile looks
Hard-wearing
Lovely when unstrapped
Comfy
Who should buy the Adidas Forum Mid
A doozy sneaker with a basketball spirit, the Adidas Forum Mid takes strutting in the streets to an athletic level. You're part of its target audience if:
You're looking for an eco-friendly sneaker that you can wear for some street hoops.
You want to project the early '90s hip hop scene through your getup.
Bball-inspired kicks that provide long-term comfort are what you need.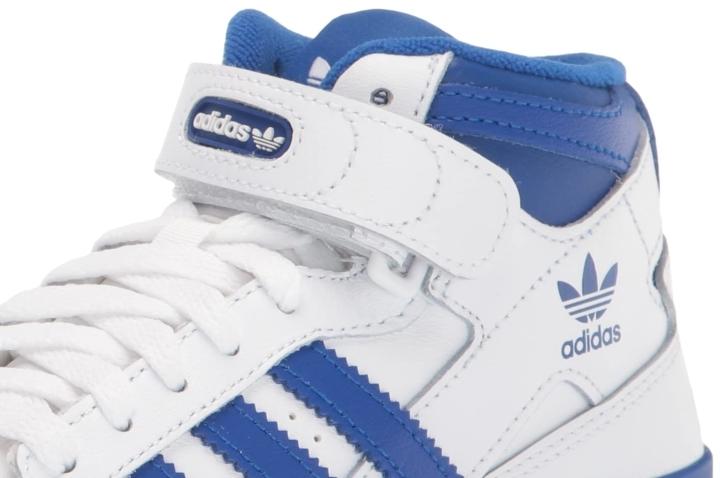 Who should not buy it
If you're somewhat unsure about the restrictiveness of the Forum Mid, then check out our selection of best wide sneakers. From this lineup, try the Nike React SFB Carbon.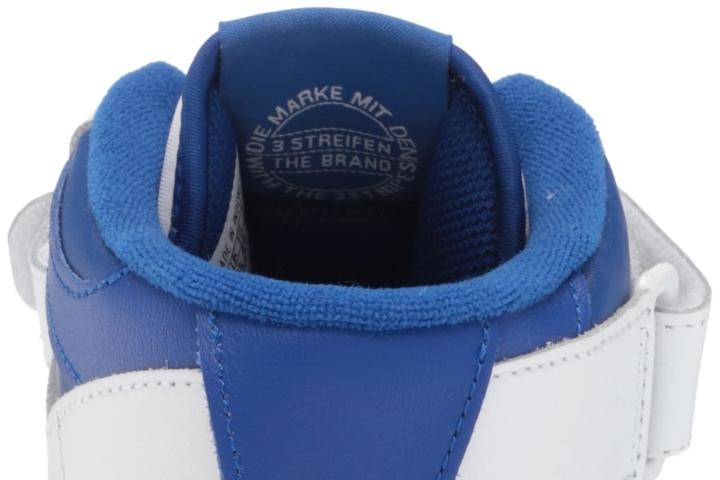 The Forum Mid's old-school magic
Sneaker fans praise the Adidas Forum Mid's vintage-slash-new-school vibe.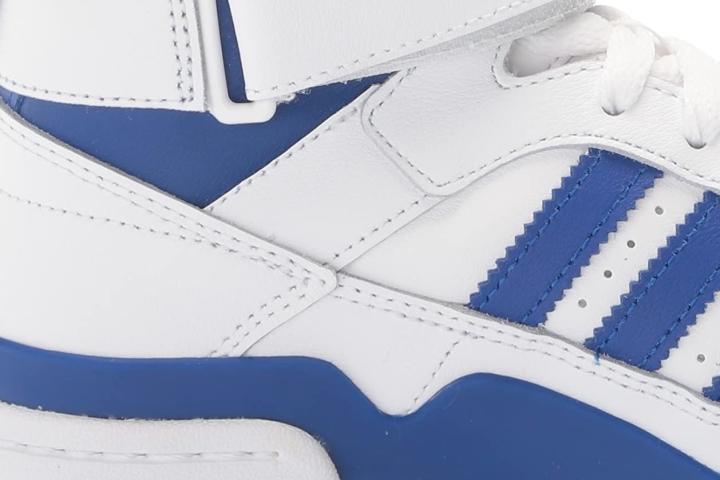 Won't give up on you easily
Thanks to its durable construction, it is suitable for various activities like gym workouts and moderately long walks.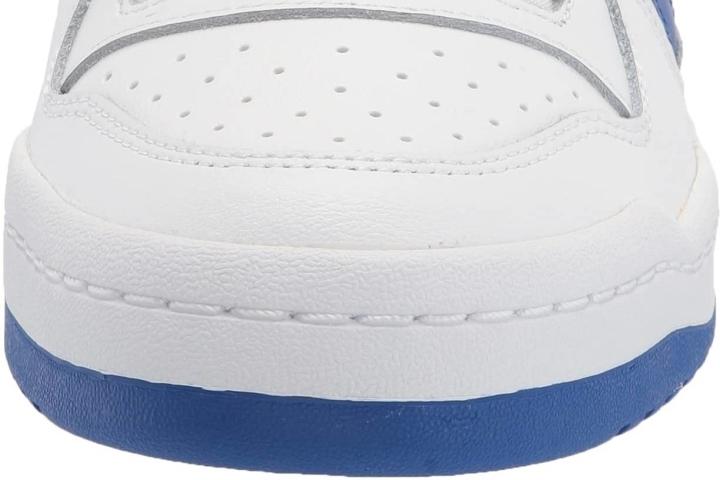 Engineered with a greener Earth in mind
Enthusiasts of eco-sneakers love the fact that this shoe has an ozone-safe version.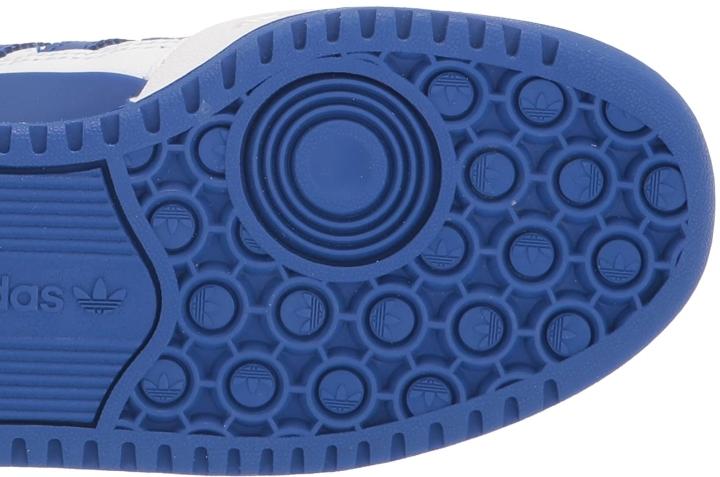 The Forum Mid goes with everything
This shoe goes with a lot of outfits, thanks to its adaptable look.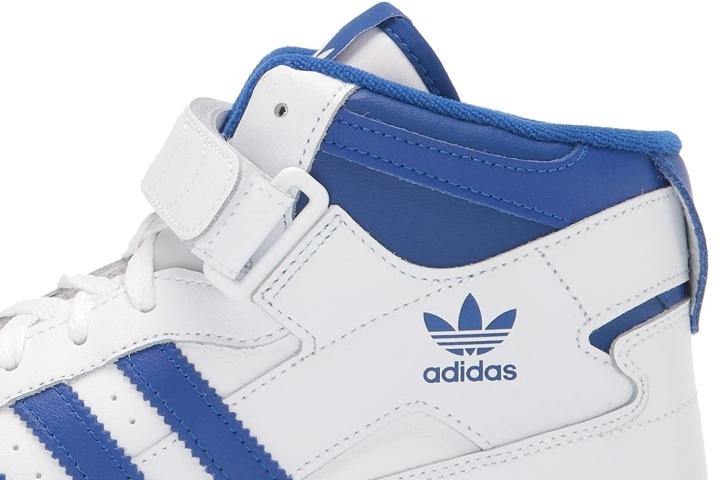 Strap-centric uniqueness
With its strap either removed or undone, the Forum Mid transforms into something cool and laidback.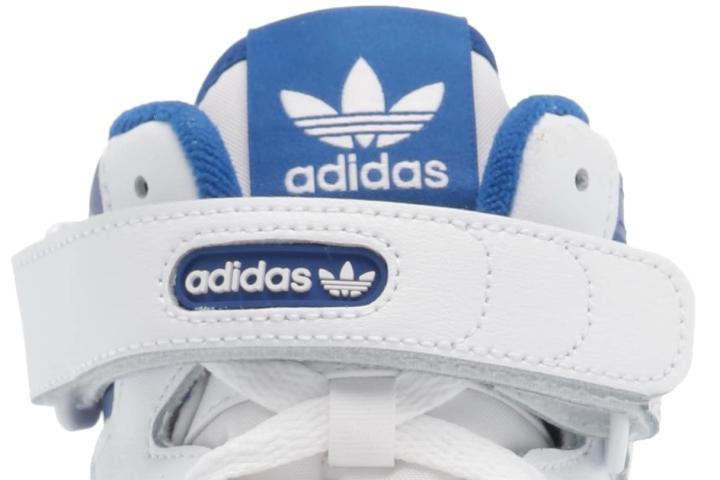 Mighty plushness is in session
Just like its other Forum folks, the Forum Mid delivers just the right amount of comfort, which is quite fitting for streetwear.

The Forum Mid's mildly squishy toe box
Although it fits in length perfectly, this sneaker is considered a bit tight around the forefoot by a handful of wearers.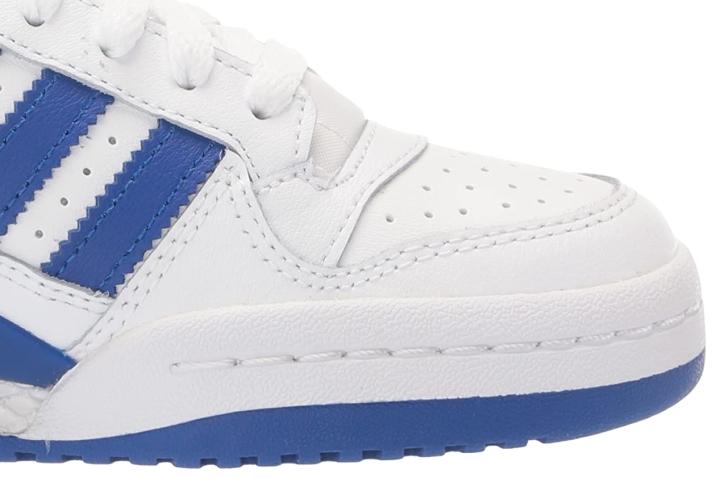 Updates to the Adidas Forum Mid
Initially used for moving about, the Forum Mid is now seen to be casual footwear. The classic ankle flaps were retained but are now removable, giving its wearers more liberty in styling it.
A sustainable version of the Forum Mid was released aligning it more towards the brand's eco-friendly sneakers. The Cloud White/ Ambient Sky/ Core Black variation utilizes 50% recycled content on its uppers, translating to 20% of its overall material.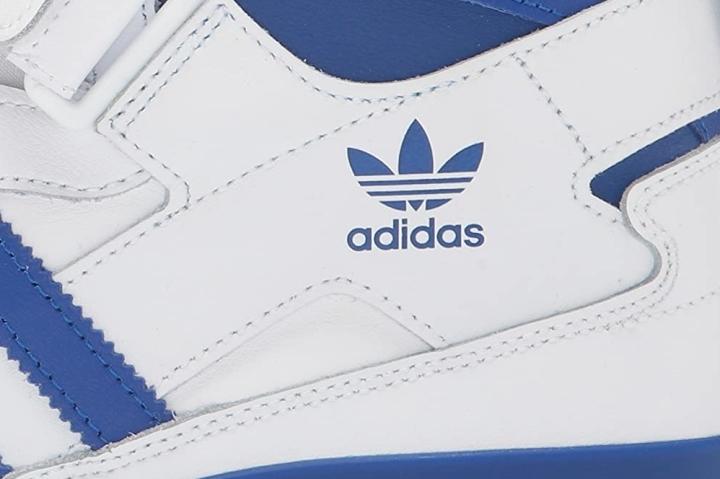 Adidas Forum Mid: Bringing b-ball attitude to your casual ensemble
The '80s are considered the golden era for basketball footwear fanatics. It was the decade when most brands unveiled some of their notable hardcourt silhouettes that eventually influenced the modern sneaker culture. Some of the most remarkable models introduced in the Michael Jackson-reigned era were the Air Jordans, the Reebok Pump kicks, and the Nike Dunks.
As the Three Stripes jumped on the bandwagon, the brand launched the Adidas Forum Mid. Sculpted from the original high-top profile, the Forum Mid features a shape that hugs the ankle securely with its mid-cut and strap construction.
Because of its popularity, the Forum Mid found its way to the city streets. It ultimately steered away from being a high-performance basketball shoe to another fashionable casual sneaker in Adidas Originals' roster. The brand made the Forum Mid shoe available in various styles and looks by releasing numerous colorways and by collaborating with fashion names, such as Beyonce's Ivy Park.