Adidas Forest Hills belongs to the same world as the pop kids Stan Smiths, flashing an all-out '80s fashion in a desirable style. This tennis classic from Adidas Originals stands out with a colored sole, putting oomph to practically any casual and sporty attire. It's worth adding to your daily rotation as it's gentle on the feet, wicks moisture, and doesn't feel heavy.
Pros
All-day comfort
Soft cushioning
Superb quality
Lightweight
Bang for the buck
Forever stylish
Breathable upper
Bends naturally
Colored outsoles, finally
Cons
Few color choices
Constricting toebox
Who should buy the Adidas Forest Hills
Add this among your staples if you consider the following in your next sneaker purchase:
no-fuss, plain design
breathable composition
price isn't over $100
tennis-inspired style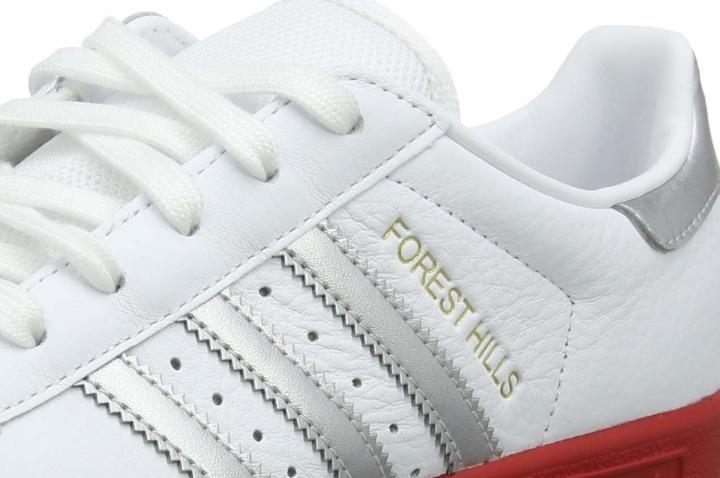 Who should NOT buy it
If you are looking for tennis sneaker alternatives available in wide width, the Stan Smith is one of the options. If you prefer something other than Adidas's legendary kick, check out the Continental 80.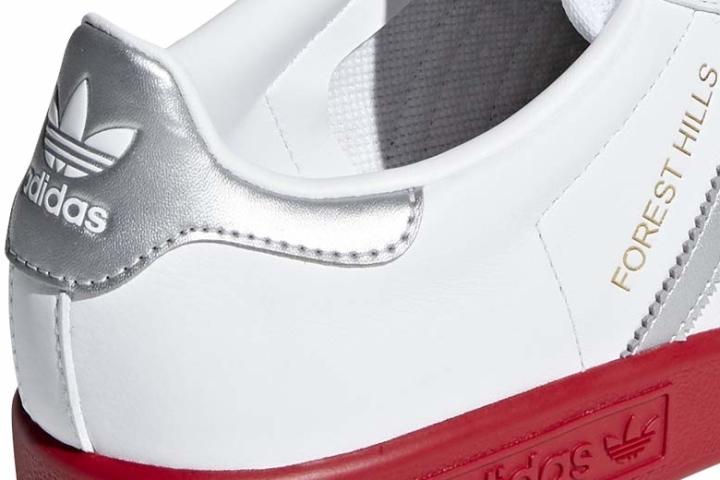 Classic lawn tennis sneaker gets a street cred
Modified several times as a fashion sneaker, the former tennis classic Adidas Forest Hills comes back basking in full retro glory. It's hard not to notice this low-top with a vibrant sole as colorful as the iconic vintage silhouette. This old-time lawn court mainstay went on and off the shelves over the years, yet the most recent variations in ageless leather come sleek and classy.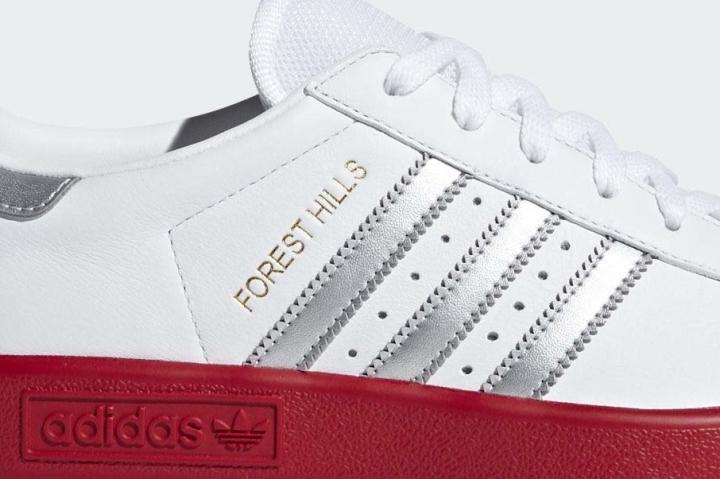 Excellent quality minus the high price
Many reviewers consider this sneaker from Adidas of top-notch quality. Though it's regarded as one of the well-made sneakers by the Germany-based brand, vintage sneaker buyers are happy that it's one of the affordable choices.
Comfy to wear all-day
According to those who wear this sneaker for long hours, it's very comfortable and relaxing, which has been attributed to its foamed midsole that helps cushion stress.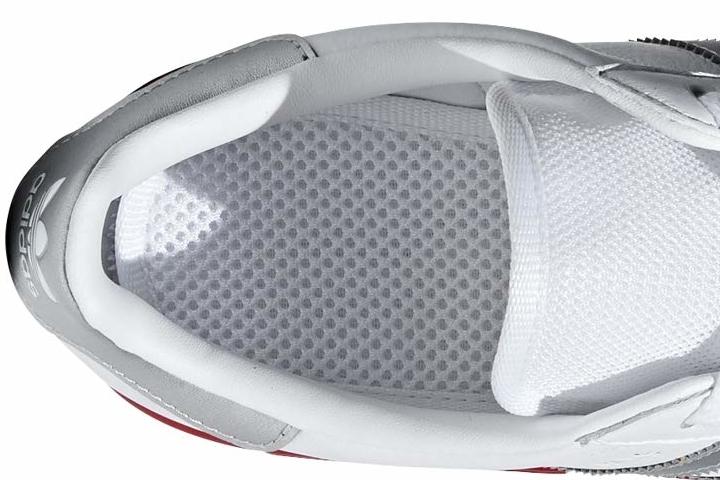 Simple leather tennis remains in style
It never goes out of fashion and can be worn with several outfits, making it a deal clincher for many users. They say its style versatility makes it useful for work, school, and leisure activities. The metallic gold Forest Hills callout pressed on the lateral side gives this shoe a more classy vibe.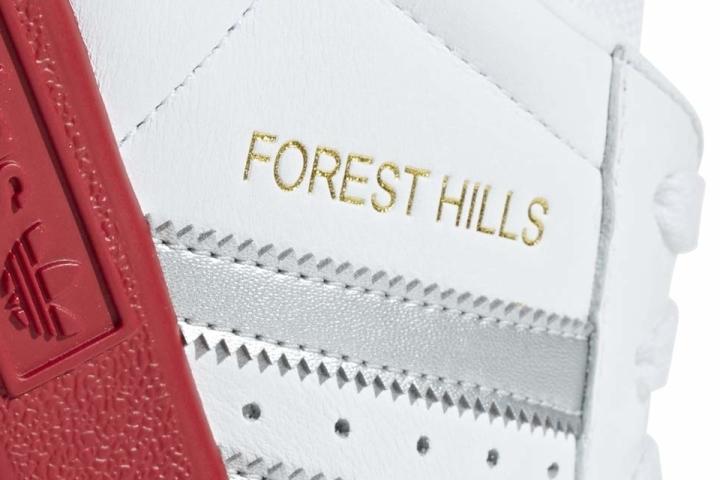 Light and well-ventilated
The original silhouette was considered one of the most advanced tennis shoes in the 1980s and the lightest in the Adidas' collection due to the strategic placements of air holes. This throwback style remains breathable with perforations on different sections.
Micro holes across the vamp.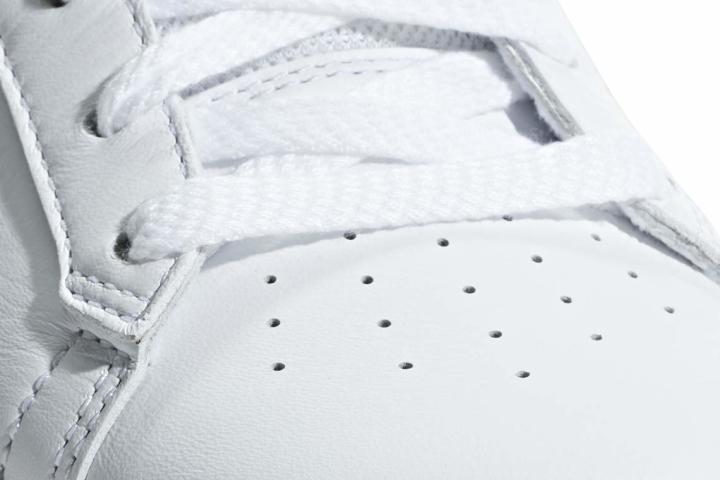 Punctured sides.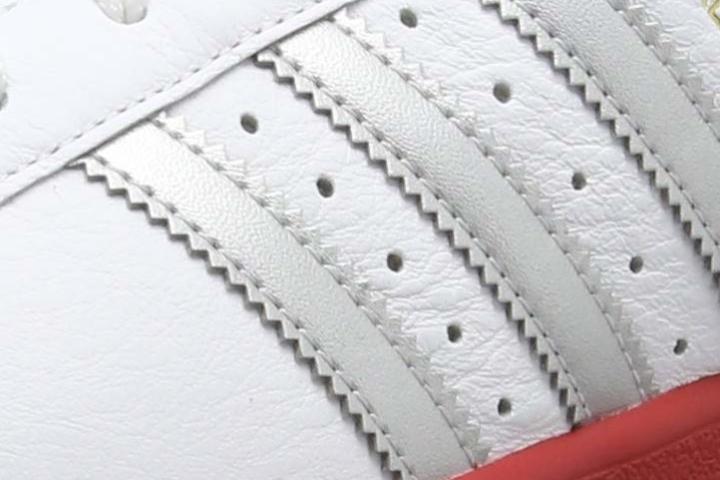 Its mesh tongue allows air to flow in and out of the shoe.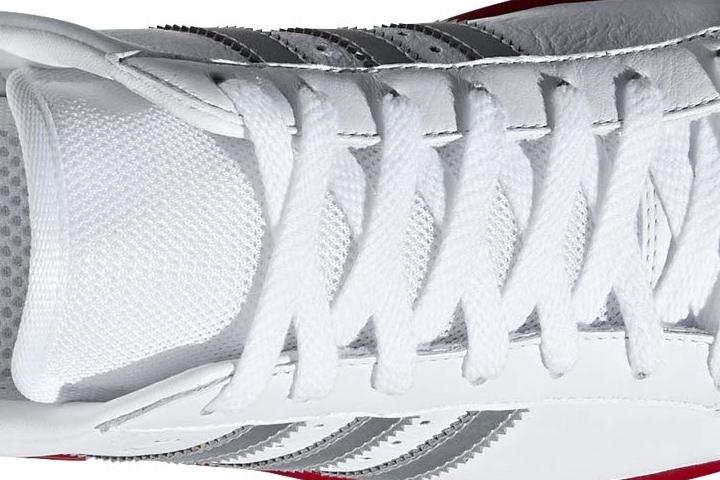 Three air holes on the rubber sole help cool down the inner temperature of the shoe.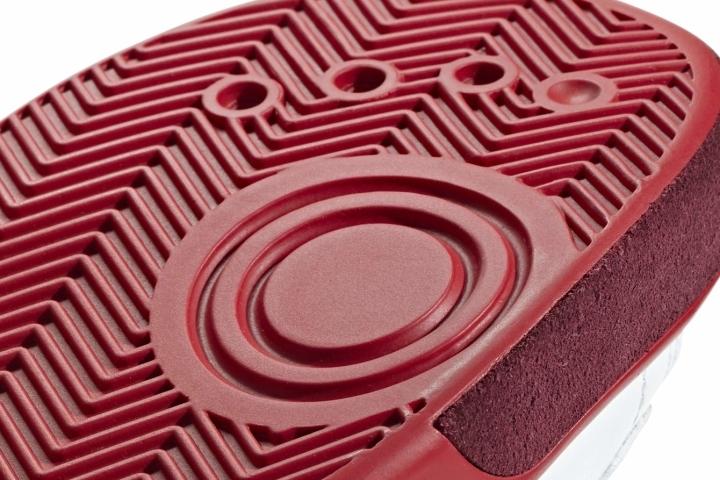 Colored sole for a change
Sneaker users who can't commit to all-white kicks find this shoe's colored sole appealing. Plus, it's flexible too.
Grippy outsole
This shoe's rubber bottom is constructed with a herringbone tread pattern, a zigzag design that prevents the feet from slipping quickly.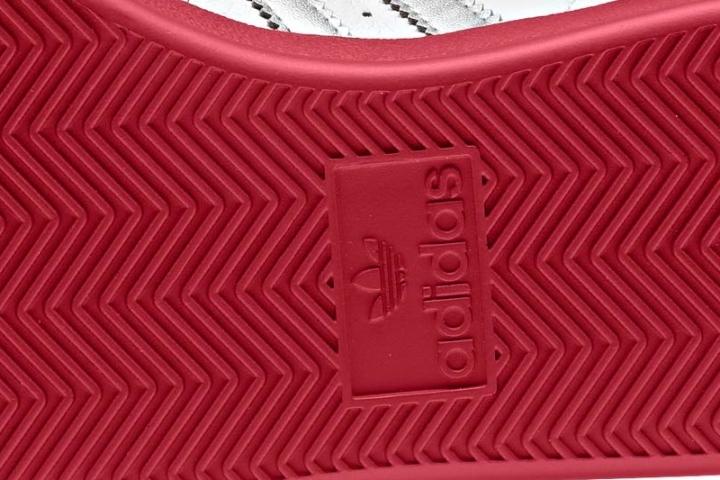 Tight toe box
Wide-footed users find the toe box a bit constricting.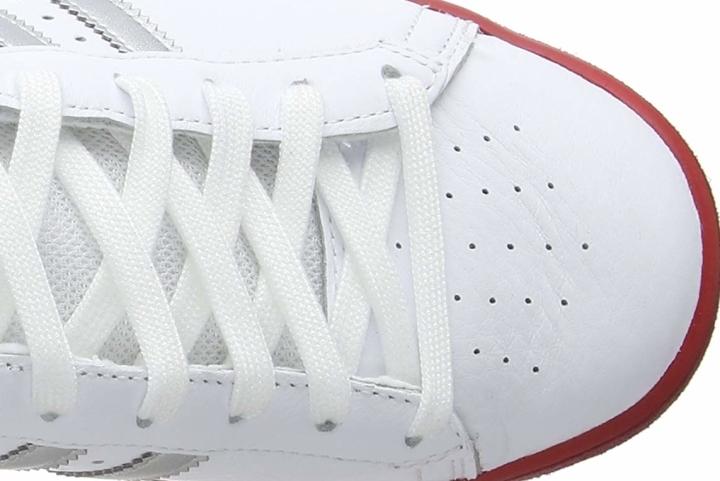 history
The creative team of the Adidas Originals coiled back to its tennis archives and plucked one of its prominent 1970s tournament shoes that's named after the Forest Hills Stadium or the home of the US Open and Grand Slam matches in New York until 1978. This sneaker that received touches of modernity is the low-top Adidas Forest Hills.
In Long Island, NY, the Forest Hills had an outdoor tennis stadium that used to host US National Championships, later known as the US Open. The Three Stripes tailed after the popularity of the Forest Hills and decided to present a shoe named after it.
Debuted in 1976, the Adidas Forest Hills is one of the vintage sneakers donned by some top players on the tennis circuit back then, like Jimmy Connors, Rod Laver, and Martina Navratilova. Athletes marveled at it because it featured a footbed with a NASA-designed technology that provides comfort and protection for the feet.
This sneaker found its share of the limelight and other famous tennis shoes built for clay, grass, and hard courts, such as the highly-favored Adidas Stan Smith, Adidas Nastase Super, Adidas Lendl, Adidas Grand Slam, and Adidas Stefan Edberg, among others.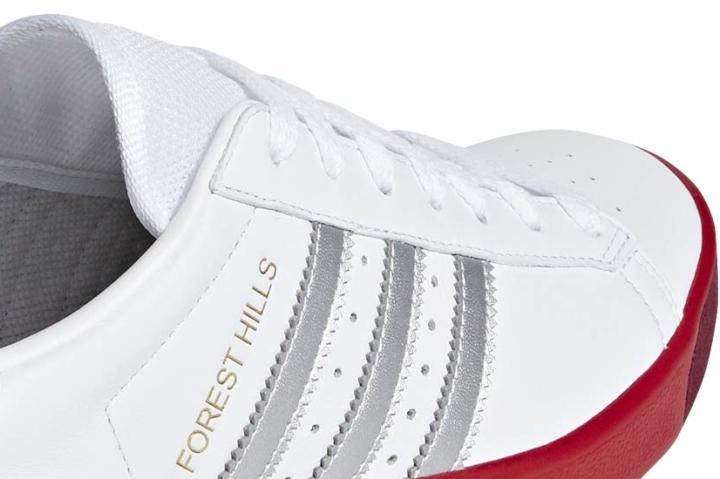 The Adidas Forest Hills loomed large on the court for its soft kangaroo white leather cover with a bright yellow sole and notable air holes on the side panels between the jagged gold Three-Stripes branding and down on its outsole.
In 1979, this sneaker was exclusively sold for tennis and became one of the earliest models retailed at the Wade Smith store, a clothing hub that brought designer labels into Liverpool starting in the early 1980s. This explains why the Adidas Forest Hills was highly sought after in the UK.
Over four decades since its first appearance, the Adidas Forrest Hills makes its comeback, still beaming in premium leather cover, colored sole, metallic gold hits, in light and breathable format.