Who should buy the Adidas Copa 19.3 Firm Ground
This Adidas soccer cleat is a good match for you if:
You want a shoe with forefoot stitching for great ball control and friction
You are after a soccer cleat with TPU material for durability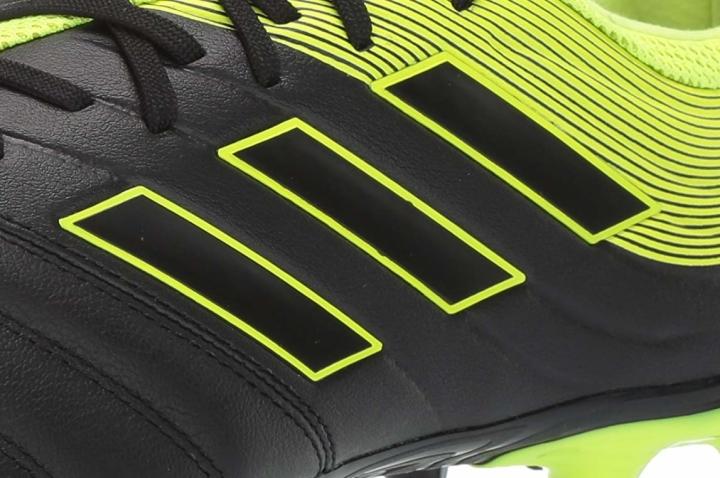 Features of the Adidas Copa 19.3 Firm Ground
Being a low-tier model does not necessarily mean that it's a cleat of low-quality. The Adidas Copa 19.3 FG shoe has a calfskin leather upper that runs across the player's foot, delivering a snug fit. While initially tight-fitting, the pair's fit gets better over time as the material stretches to accommodate the contours of the player's foot.
A modified burrito-shaped tongue also adds to the shoe's secure fit. The shoe has an elastic band that connects the tongue to the internal part. This feature enhances foot lockdown. Fit personalization is brought about by a central lacing system.
Stitching in the forefoot area creates the friction necessary for adequate ball control.
The TPU-based outsole holds a total of eleven chevron and conical studs. This configuration is designed to bring traction and grip on firm ground courts.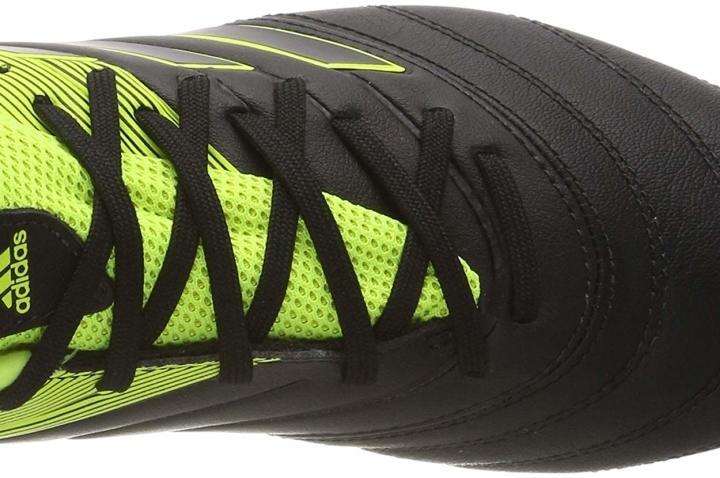 Size and fit
The Adidas Copa 19.3 FG soccer shoe brings an initially tight fit, but it eventually softens and adapts to the contours of the player's foot.
A burrito-shaped tongue together with a lacing system provides an avenue for fit customization. The pair is available in men's standard sizes.
An important footnote from reviewers, however, reveals that the shoe is one size small. So, it has been recommended by some to go for a full size up to get the best fit.
If possible, it is also ideal to try on a pair if one has access to a shoe store that sells the model.
Upper
The calfskin leather upper of this 19.3 Copa model brings a snug but comfortable sensation. This leather type is well-regarded for its softness as well as durability. Stitching found in the forefoot area creates ball friction and control.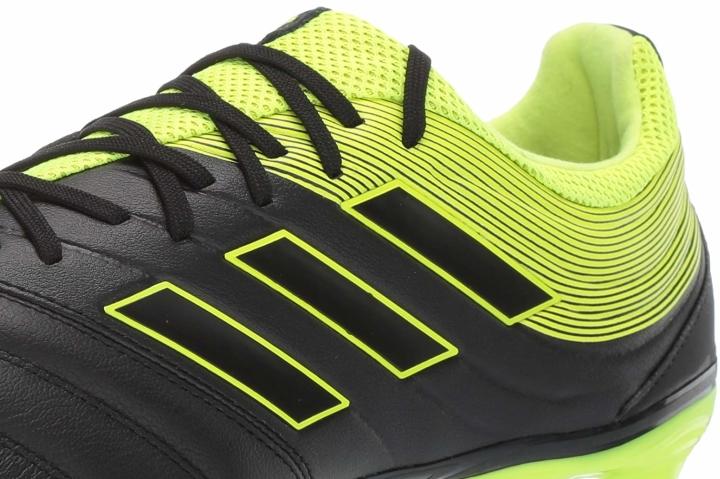 The central lacing system and the hybrid burrito tongue ensure foot stability and lockdown while giving way to fit customization.
Outsole
The outsole of the Adidas Copa 19.3 FG shoe is created with a TPU material that is well-known for its durability. Designed to bring traction on firm ground courts, it carries a total of eleven studs: seven in the forefoot area and four on the heel.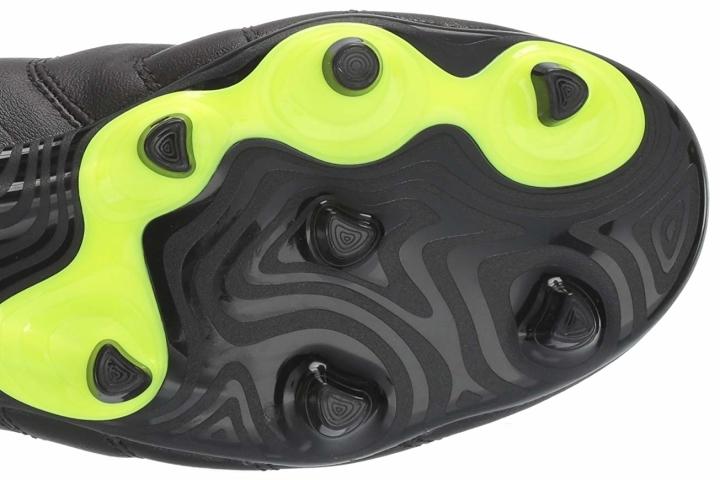 There is a combination of chevon and conical cleats in the forefoot area. The heel area, on the other hand, holds purely chevron makeup.
[/outsole]
Additional Info
The Adidas Copa 19.3 FG soccer shoe is available in several colorways including:
- NIght Cargo/Base Green/ Trace Cargo
- Core Black/Solar Yellow
- Core Black/Green Six
Compare popularity
Interactive
No popularity data available for this shoe at the moment.