Dashing across the court or having to zigzag as you're given the runaround, the Adidas Barricade will get you where you need to be. With its wrap-around tongue design, the Adidas Barricade is locked onto your feet with no chance of letting go. Combining the tongue design with the reinforced arc to provide amazing bounce-back support, the Adidas Barricade is ready to take over the court.
Pros
Great lockdown
Good stability and support
Lightweight
Durable
Breathable
Responsive feel
Good fit
Cons
Longer break-in period
Aggressive back will dig into heel
Expensive
Adidas Barricade review
The legend is back. The Adidas Barricade is back on the courts and ready to play. Focused on control and stability, while eliminating some discomforts of previous iterations, this pair of shoes will have your feet locked and loaded as you crush your opponents on the court. It is a tennis shoe with a great lockdown that will see more serious playing sessions in the future.
Who should buy Adidas Barricade
This is the perfect shoe for an intermediate or serious tennis player that wants great lockdown and support.
Who should not buy it
The trade-off for lockdown and support a steeper break-in period. Consider another shoe if you:
want a tennis shoe for the hard court (in this case, the Adidas Adizero Ubersonic 4 is worth checking out)
aren't a fan of expensive tennis shoes (the Adidas GameCourt is much cheaper but praised for its amazing cushioning)
Adidas Barricade in a time of trade-offs
The Adidas Barricade provides good padding for longer sessions. With its revamped wrapped tongue design, the midfoot section dodges a lot of the break-in period pain. The harder back added to provide extra support and lockdown on the other hand will dig into your heel while you break the shoe in.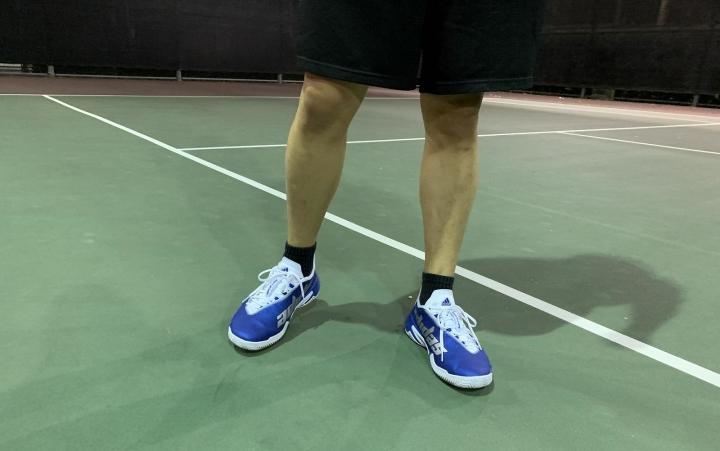 The Barricade is glued to your feet
The Adidas Barricade meld with your feet. This pair of shoes feels like it never wants to leave your feet. With its wrapped tongue design securing the midfoot and the added cushions to the back heel area, The Adidas Barricade has a lockdown that won't let you down.
Dig your heels in, it's going to be a rough start
With a higher than average break-in period, the Adidas Barricade will take a few sessions to get comfortable and dashing across the court. While the midfoot is less of an issue than previous iterations, the new back will dig into your Achilles tendon for your first few sessions.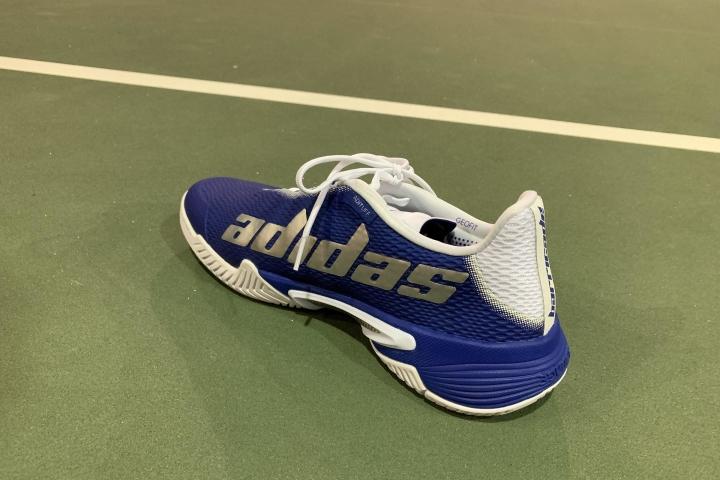 Don't underestimate a lightweight
Adidas Barricade is a slightly lightly weighted shoe. Light on your feet, this shoe will let you fly from day one.
Play hard, the Adidas Barricade can take it
After playing in the Adidas Barricade for a few sessions, there haven't been any obvious signs of wear. With extra padding on the upper foot to protect against foot drag, this shoe will last you a while.
Zooming through the court
With the added TPU midfoot shank it'll feel like you have an extra spring with every step. The Adidas Barricade provides the extra bounce to your step getting you to where you need to be in no time.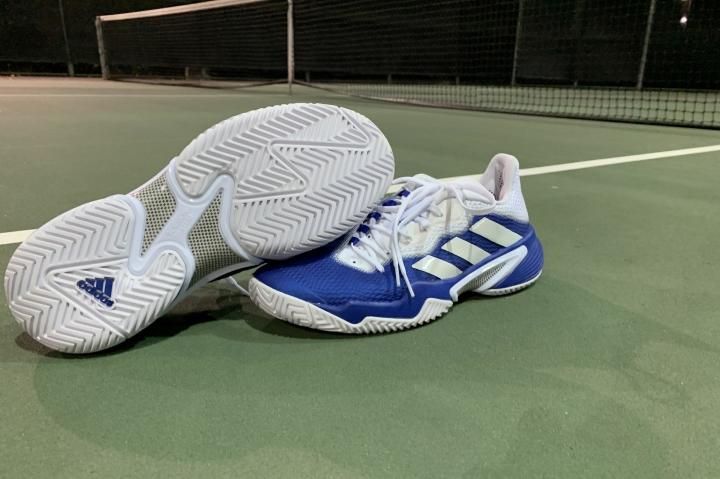 Take a second to breath
The new wrap-around tongue design and unibody design are great for lockdown and feel but come at the cost of breathability. With fewer outlets of airflow, the Adidas Barricade can get a bit stuffy.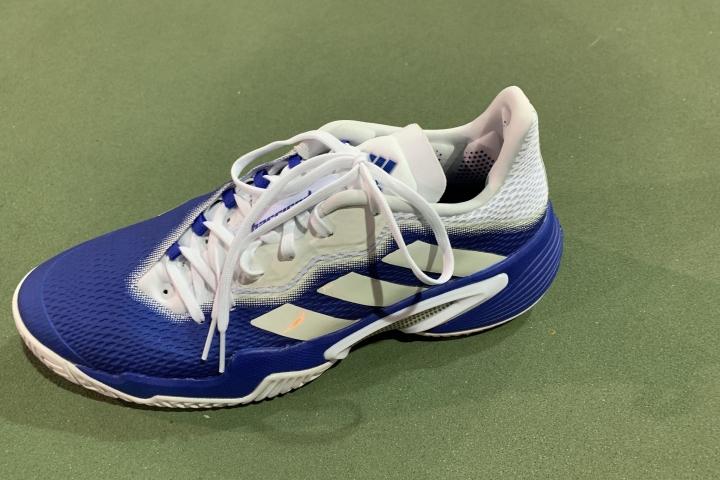 Added bells and whistles
With their added TPU midfoot shank, the Adidas Barricade provides great bounce to each step, letting you get across the court and in position with lightning speed. Adidas has also added foam pods in the heel for a more cushioned step and bounce on your heels.