Adidas Alphabounce is a very comfortable daily runner with cushioning perfect for exactly that: daily runs. It doubles as a great every-day sneaker so you don't even mind it can't pick up the pace.
Pros
Supportive and secure fit
Well-ventilated
Cushioned and comfortable
Heel tab
Easy on/off
Reflective elements for night runs
Many color choices
Eye-catching design
Great as an everyday sneaker
Can be worn without socks
Adidas Alphabounce review
When I first bought these shoes, I bought them entirely on their looks. However, after wearing this pair of shoes for an entire year, I realized that it offers so much more.
At the first look at this shoe, you will notice the aggressive lines and ridges that appear throughout both the upper and the midsole. These give the shoe a fast feeling appropriate for runners. I love it!
It is also available in a massive variety of colorways, some extremely different from others.
Comfortable Alphabounce upper
The upper is made up of an engineered mesh (EM), which is very comfortable. It is also flexible but, do not expect a Primeknit.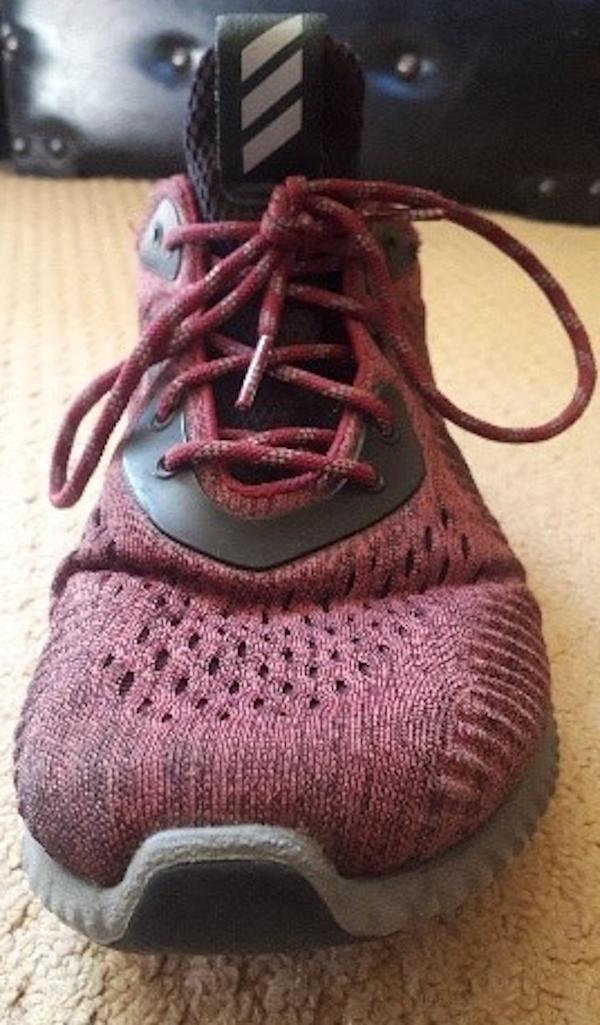 This model is much cheaper than Primeknit shoes such as Ultraboost. However, it still offers high-quality material.
There are perforated sections around high heat areas like the toe box and near the arch of the foot. These sections have large holes.
It also contains another material underneath so the shoe can work in any weather conditions.
Responsive and stable ride
In the midsole, Adidas offers its bounce cushioning. This cushioning is very comfortable and provides stability at the same time.
You will feel the responsiveness even though it is not as responsive as Boost. In some ways, I see this as a positive.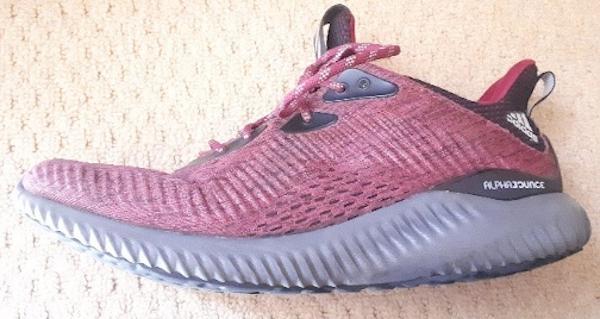 Personally, when in need of instant responsiveness for fast movements, sprints, or sudden changes in direction, I would favour Bounce as it offers instant feedback.
Whenever you are moving, you can feel the comfort of the midsole, whether it is during casual use or running.
Less durable outsole
Adidas use their own outsole and not a continental one for these Alphabounces. They have circles containing smaller dots for more grip.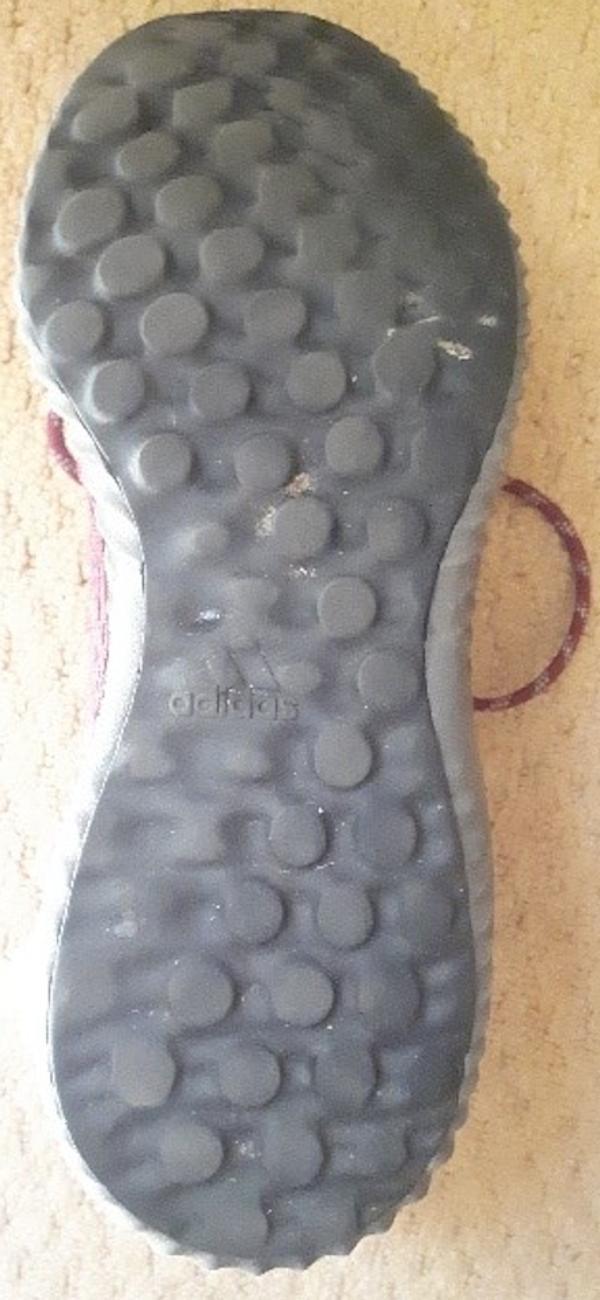 After using this pair for a year, those small dots have worn out in high wear areas. These areas are those near the heel and in the forefoot.
However, unless you are using these on a court-type surface, it should not affect your running. Although, I would be more careful using it in the rain.
The Alphabounce is easy to put on/take off
These shoes are really easy to put on/take off. I use the pull tabs to put them on, and they feel secure and have suffered no damage.
The upper is very comfortable, and you could wear these shoes without socks if you want. The midsole is very comfortable.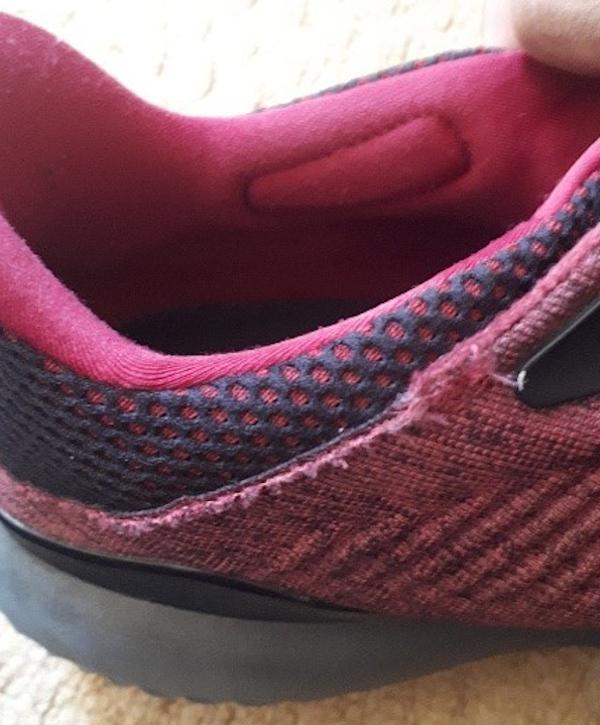 I often wear these as casual shoes, and I encountered no problems. On the inside of the shoe, you can see two visible rectangles, one on either side, which contain added cushioning for the ankles.
Secure fit
The ridges along both sides of the upper provide a structure and increase the stability of the shoe. The shoe has a durable knit so your foot will never slide off the midsole.
The heel cup provides a secure fit at the back of the heel. However, it could do with some more support on the sides of the ankles.
The midsole is responsive and will support your feet. I often wear these shoes with fairly relaxed lacing. But, these can be further tightened up to offer a very supportive and tight fit.
Additional features of the Alphabounce
The shoe features Adidas branding throughout. Adidas logo can be found on the outsole, near the ankle, and on the pull tab.
Adidas also branded the Alphabounce on the heel cuff, inside of the pull tab, and on the insole. Adidas used an ambigram for the word 'Bounce.' Thus, it can be read upside down and still looks the same.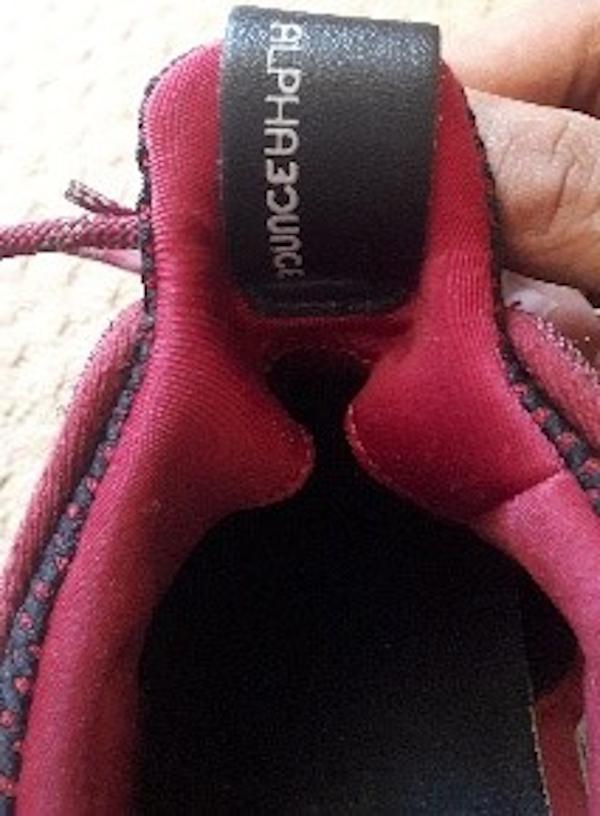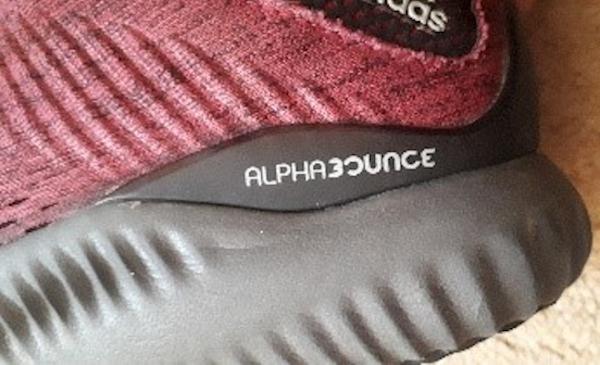 I thought this was really cool yet so simple. On my specific pair, sections of the laces were reflective.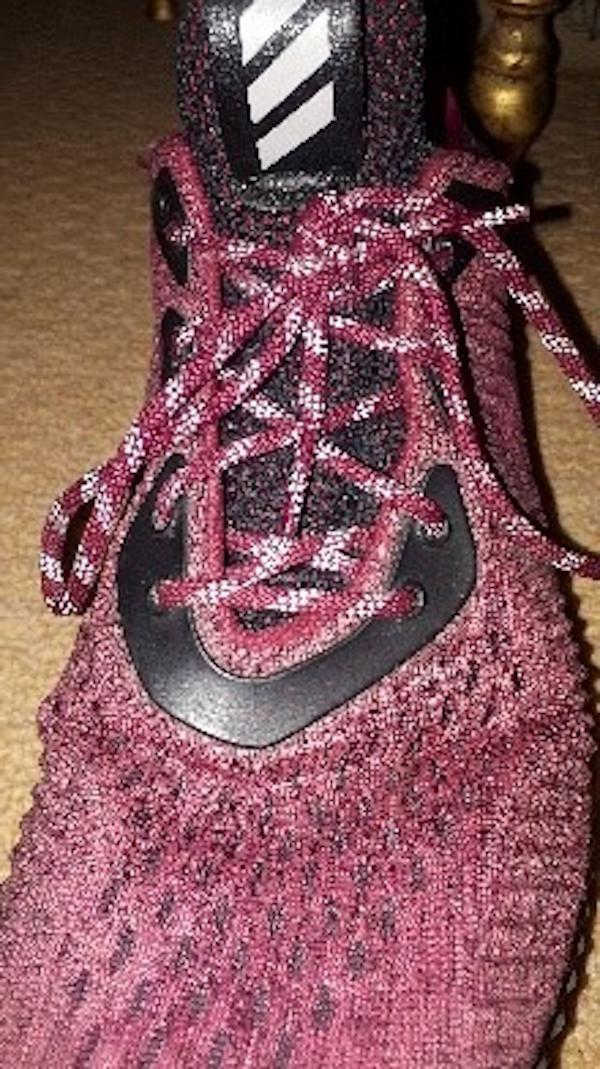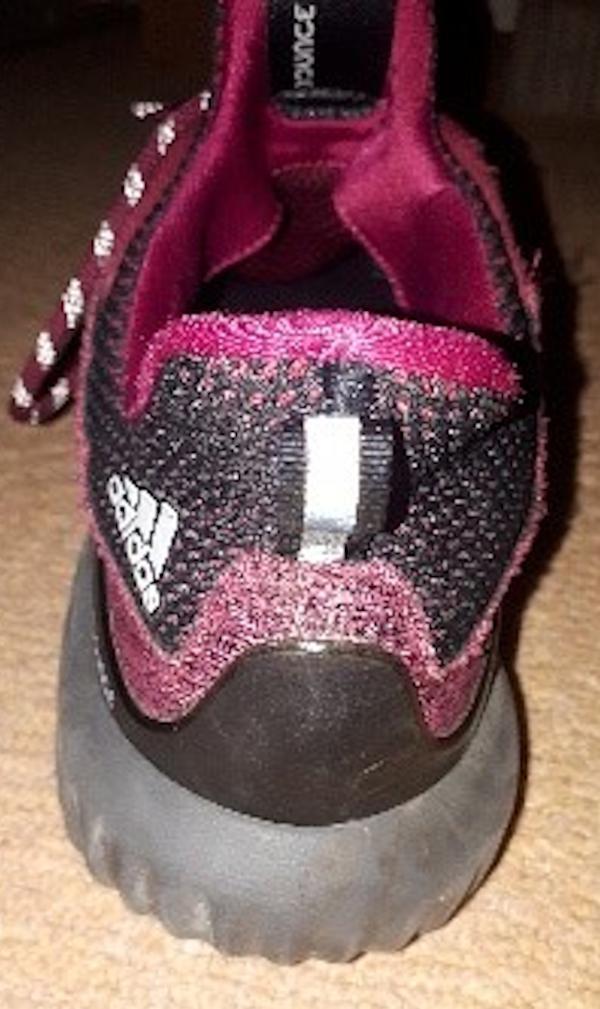 The pull tabs on the heel also have reflectors.