Who should buy the Adidas Advantage
This classic Adidas sneaker is a good match for you if:
You want a shoe with a padded tongue and detachable insoles for necessary comfort
You are after a sneaker with Cloudfoam insole for a soft padded stride
You prefer a shoe with a center loop tongue for a secure and snug fit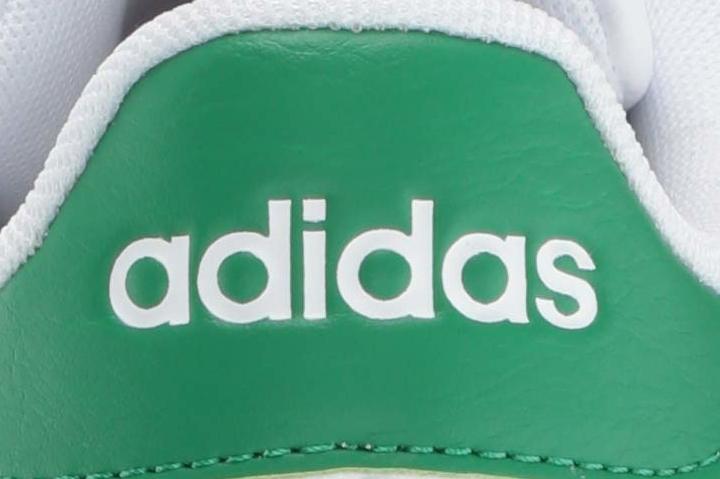 Style of the Adidas Advantage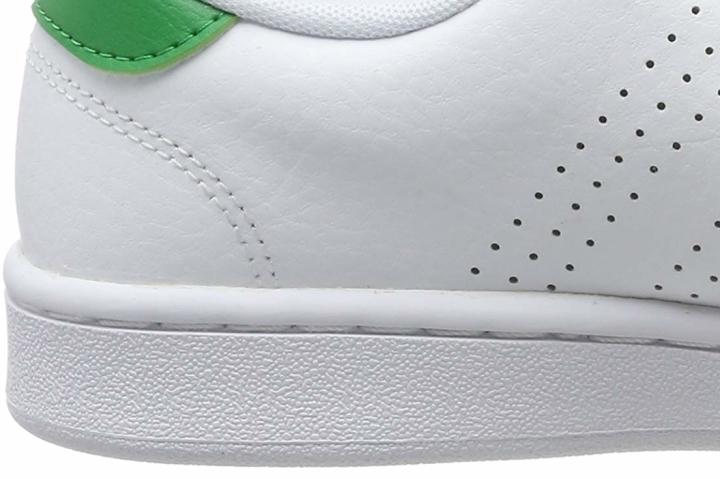 Looking like a doppelganger for the Adidas Advantage Clean VS Lifestyle, this model, with its no-fuss design and basic colorway, allows a wide variety of styling options from casual low-down to sleek-smart office attire.
For sharp-looking attire in the office, put on a plain white round neck tee and a grey high-waist tailored ankle cut slacks with a matching blazer. Match this straightforward attire with a white pair of Adidas Advantage on the feet.
Running errands can be stylish when donning on some loose-enough printed shirt tucked into chino shorts and a pair of black Advantage.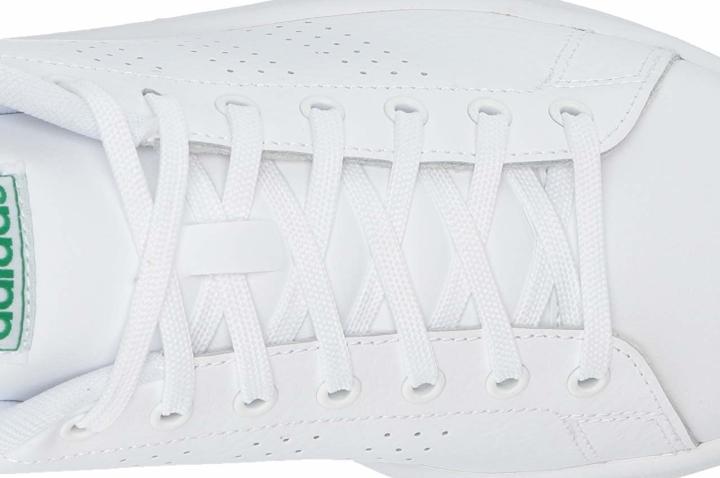 Notable Features
This low-top lace-up sneaker is unmistakably resemblant to the Stan Smith silhouette, particularly with the white/green colorway. The same hue of green is visible on the heel and tongue patching.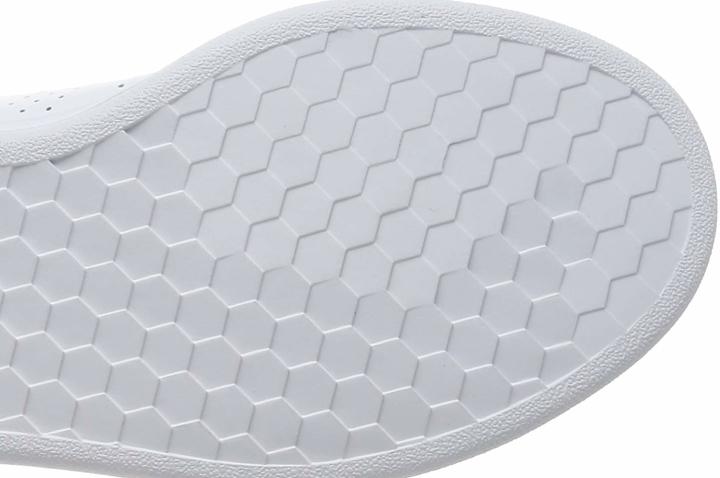 One striking difference is the perforated three stripes on the lateral and medial sides. While Stan Smith has the one-liner 3-stripes, Advantage has a triple-line grouping.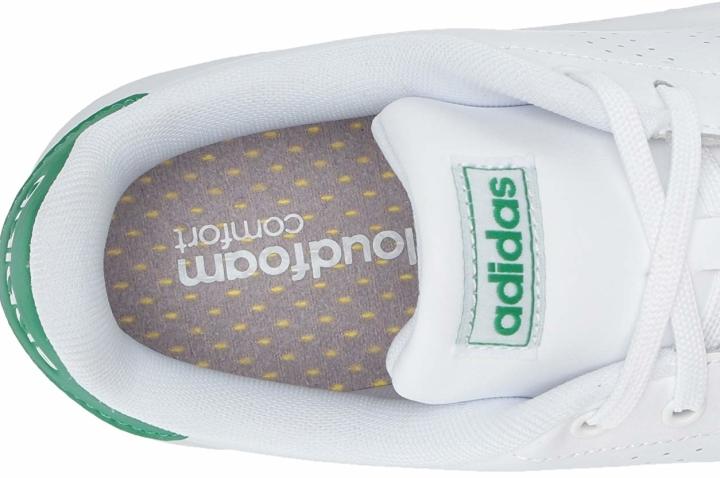 This shoe weighs a little heavier than the Cloudfoam Advantage Clean because of the regular rubber outsole; whereas the Cloudfoam Advantage Clean features the Cloudfoam midsole.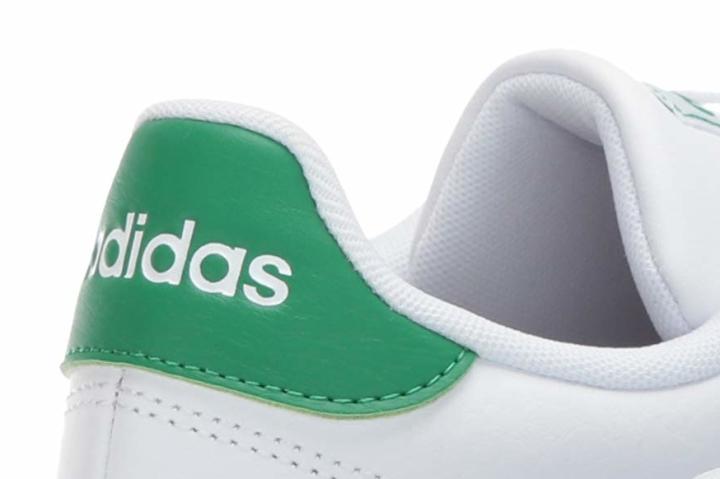 History of the Adidas Advantage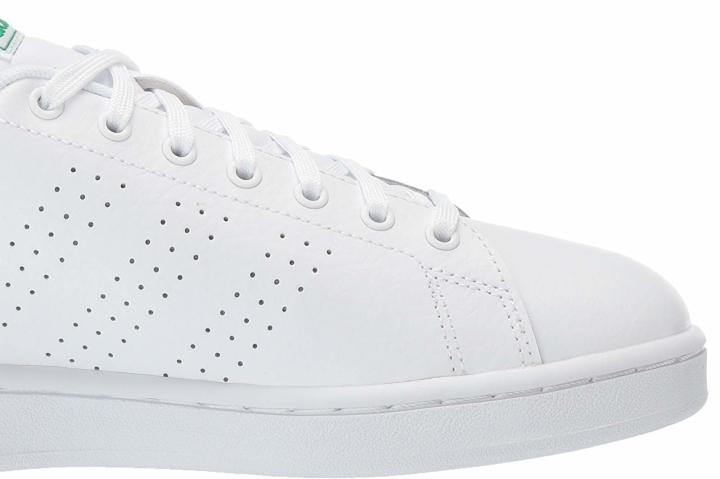 Adidas launched the NEO collection in 2012. Targeting the more youthful audience, Adidas crafted shoes that teens are more attracted to.
The shoe manufacturer noticed that the younger market easily adapts to a fast-paced life. Along with this are hyped-up fashion trends that come and go. NEO, which literally means "new", is a sub-brand of the company that caters to this.
In line with the essence of this set, Adidas tapped young and rising stars to get on board and create their own designs. Among those personalities was Selena Gomez.
As the world became more reliant on the growing usage of digital marketing, the company with the Trefoil logo used the YouTube platform and the power of young influencers to market the Adidas NEO Cloudfoam shoes. Enlisting YouTube personalities Marcus Butler and Amanda Steele as an additional roster to its brand ambassadors.
Since then, Adidas has released various footwear, and among the most popular are the Advantage designs. Most of the models from the Advantage lineup feature the Cloudfoam technology, which is this cushioning system that provides the utmost comfort.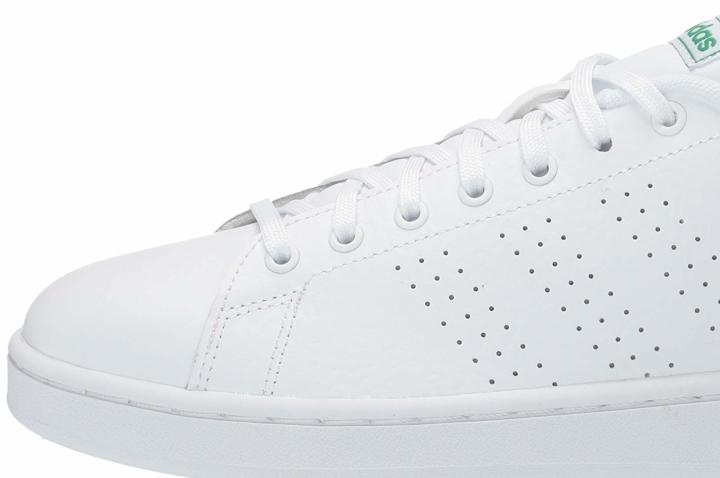 Cloudfoam Advantage
It is a retro 70s silhouette that is reminiscent of Stan Smith.
This low-top is available in either suede or leather uppers.
Incorporates Cloudfoam tech for a more cushioned comfortable feel.
Stripe logo markings are visible in leather.
Cloudfoam Advantage Clean
This is a stripped-down version of the Cloudfoam Advantage.
Features a 3-stripe perforation detail logo on the sidewalls that allow breathability.
Upper variations of leather mesh, nubuck, leather, and leather textile are available.
Advantage Clean VS Lifestyle
This lace-up closure features the perforated 3-stripe logo outline.
It features a heel pull tab for quick entry.
Lace holders are absent of metal eyelets for a more streamlined look.
Advantage Bold
This is a women's exclusive shoe under the skateboarding category.
One stand-out feature is the chunky platform-inspired midsole that makes it stylish.
Varying heel accents of iridescent color, shiny black leather, and suede coral make for a feminine touch.
Shoestrings come in a ribbony satin finish.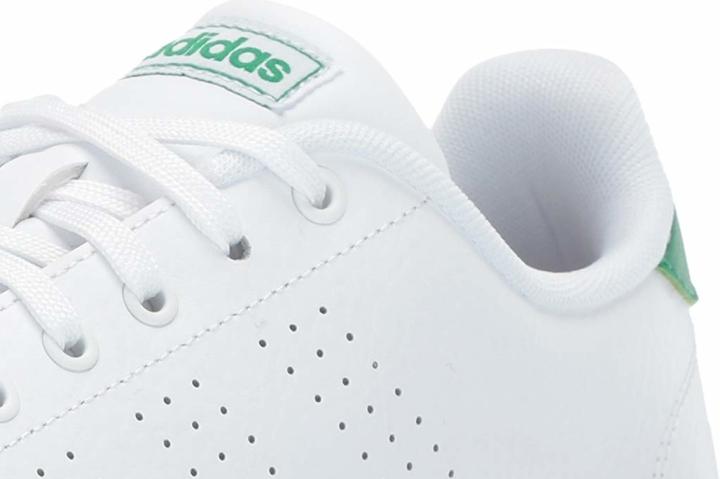 Compare popularity
Interactive
Compare the popularity of another shoe to Adidas Advantage: