In terms of fit and performance, Adizero Ubersonic nails it! This one is a first in the Three Stripes' new generation of lightweight shoes that bid a swift response on any court surface. The combination of a breathable mesh upper, supportive chassis, and grippy outsole that make up this shoe are reasons why it has become the choice of speedy and dynamic players.
Pros
Lightweight
Stable
Prevents pronation issues
Breathable
Excellent traction
Good ground sensitivity
Cons
The tongue has extra padding
Thin lacing system
Who should buy the Adidas Adizero Ubersonic
As an update to the built-for-speed Adidas Tempaia series which allowed players to float and fly on any court, another uber-quick style is launched in a minimalist, ultra-lightweight built — the Adidas Adizero Ubersonic.
Need a shoe that has a responsive appeal and ground-level profile.
Prefer a shoe that allows players to plant their feet firmly on the court and achieve lateral movements while staying stable.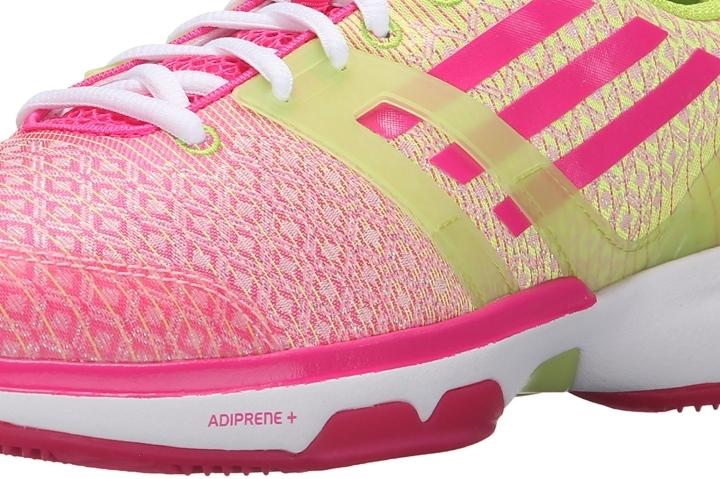 Secure grip
The Adidas Ubersonic is made up of a heavy-duty Adiwear 6 rubber outsole that offers a secure grip in every direction. Its outsole has a tri-section herringbone tread pattern that gives out greater flexibility than earlier lightweight court shoes by Adidas.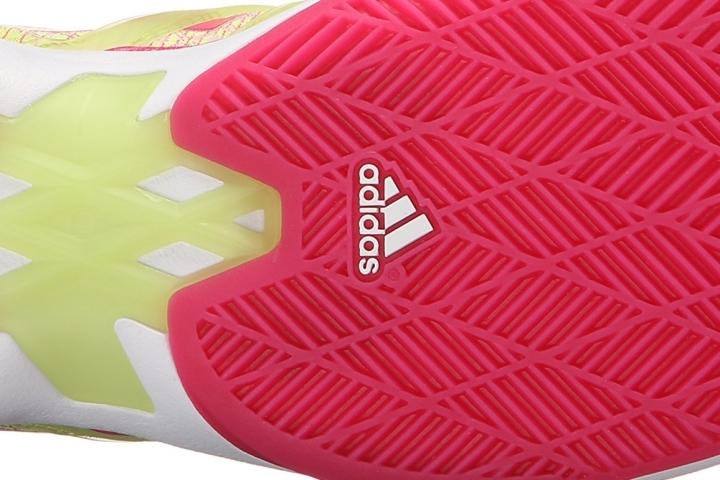 The tread pattern has different degrees of thickness that provide exceptional traction, be it on soft or hard grounds. The medial side of the forefoot is thicker than the radial portion, while a reverse pattern is seen towards the rear side. The low-to-the-court design ensures that the wearer stays connected to the ground.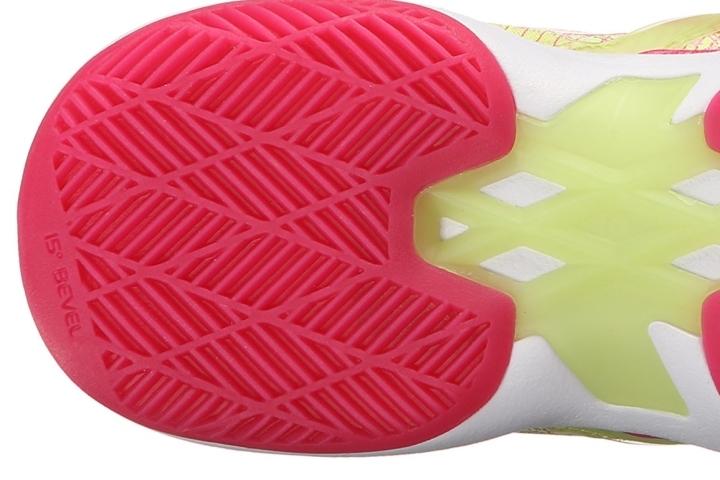 Excellent heel support of the Adizero Ubersonic
This shoe has a dual-density Sprintframe that grants excellent heel support and inhibits pronation or the unwanted inward roll of the foot. This technology is vital in a speed shoe like this one as it keeps the heel locked in place while encouraging the user to be agile and confident when zooming around the court.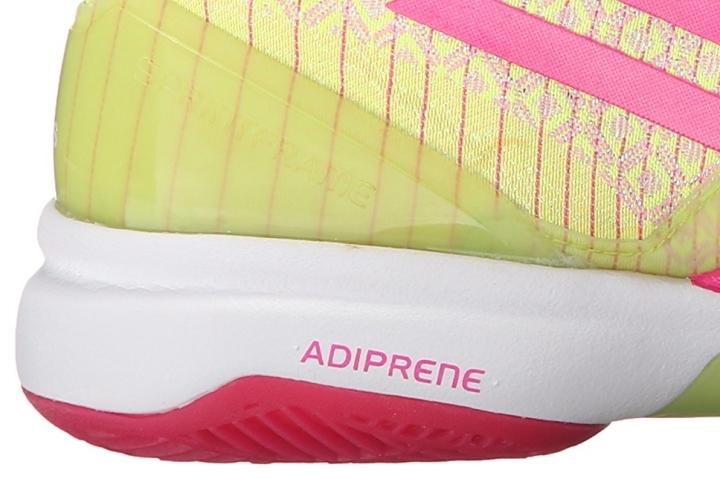 Impact protection
Cushioning isn't the best asset of tennis shoes with a less significant heel drop like the Ubersonic 2. Even the forefoot has a minimal amount of cushioning as it is made of flexible, compressed EVA foam. Despite having a limited amount of padding, the midsole affords an equal distribution of energy needed for backward and sideways movements.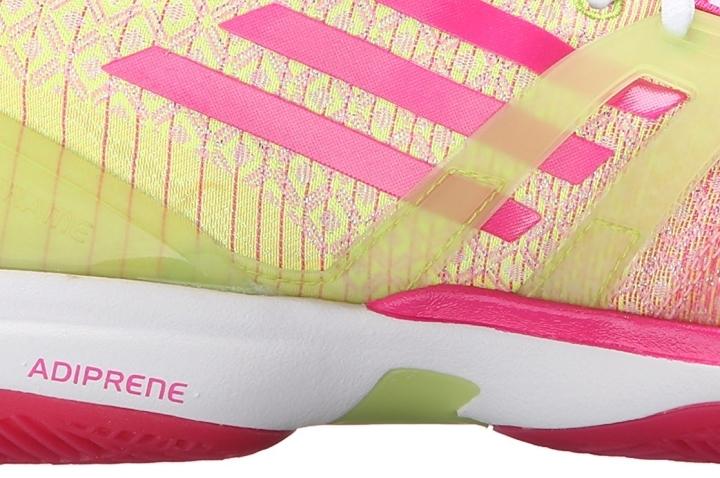 Comfortable and breathable
The top part of the Adidas Adizero Ubersonic is structured with a lightweight mesh. This fabric is pliable enough that it contours to the form of the feet without the need for break-in time. It stays breathable even during long hours of court action, which makes this style even more suitable for summer or warmer climates.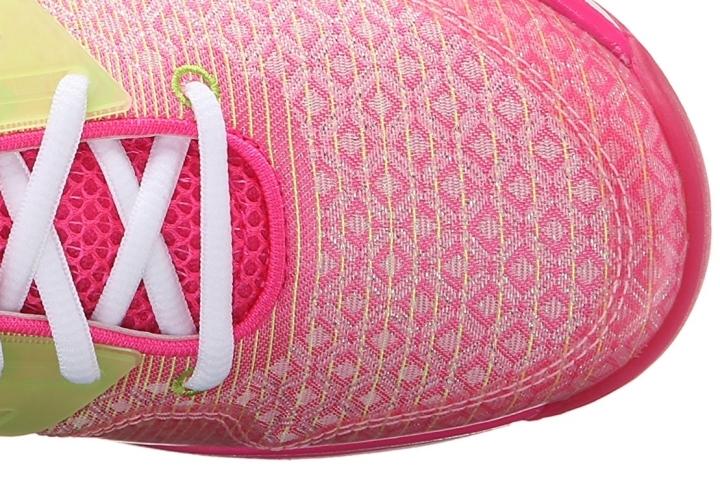 Adidas Adizero Ubdersonic offers added support
The enduring Adituff overlay that works as a lasting support system is placed on the toe and medial sections of the shoe, helping shield this performance shoe from the abrasiveness of the court surface and repeated foot-dragging movements.