The Adidas Adidas Tempo 9 is a nice option for a daily trainer. By its name, the Tempo 9 is built for uptempo, faster running.
I found the shoe to be fairly conducive to fast running. It is, however, a bit bulky for the faster running one might describe as true tempo efforts.
The tempo is perfect for something more of a recovery or easy run but may fall a bit short when you need a lot of responsiveness and speed.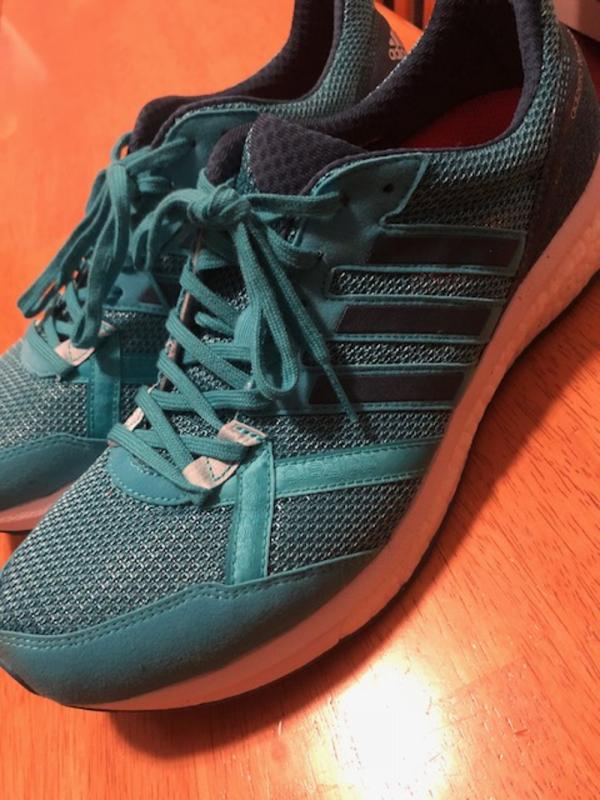 Upper
Adidas uses what they call an "air mesh upper" to enhance breathability.
You can see in the picture below that Adidas also employs a "stretchweb" webbing system for an added structure to the shoe. The webbing on the upper is designed after Japanese origami.
The Tempo 9's air mesh upper in combination with the webbing system, offers a sock-like coolness while the revising structure around the foot reduces movement between the shoe and your foot.
Adidas offers a Microfit design to lock in the heel and this really adds to the secure responsive feel of the shoe. The secure fit helps to feel as if the shoe isn't too bulky.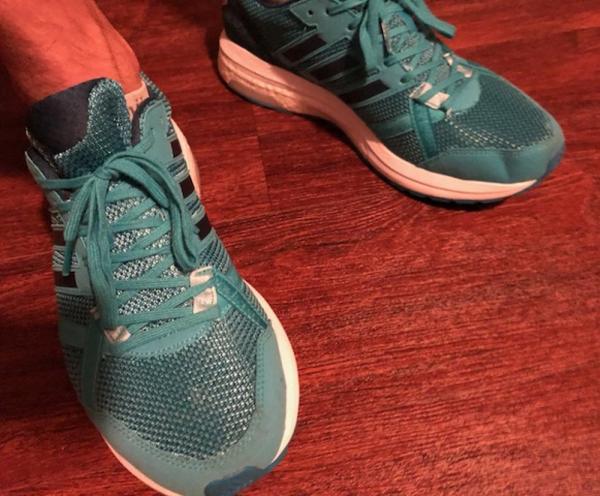 Midsole
Dual density Boost material provides stability on the medial side of the foot combined with the well-publicized energy return that is found in all Boost shoes.
As a neutral runner it was hard to appreciate the stability aspect of this shoe, however, I was dealing with a plantar fascia issue that was resolved after a few runs in this shoe. The stability no doubt had a little something to do with the injury recovery.
Cushioning
There is plenty of cushioning in the Tempo 9, making it a great option for a daily trainer.
The Boost technology provided by Adidas is an incredible innovation, providing cushioning and energy return without much added weight. The cushioning is a bit bulky for a true tempo worthy shoe though.
Outsole
The Continental Rubber outsole is another great innovation by Adidas.
The outsole provides incredible traction. You really don't know what you are missing in terms of traction until you wear a newer pair of Adidas with this technology.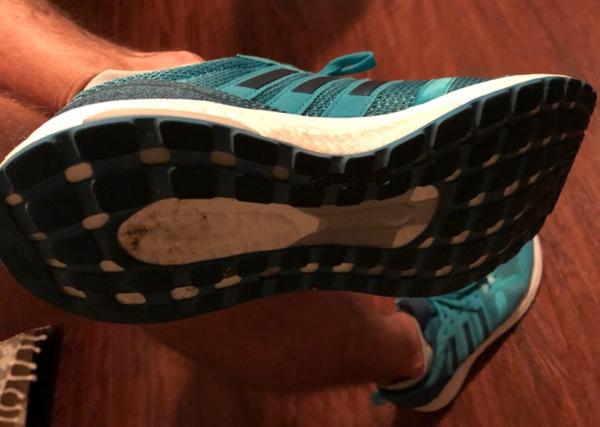 Overall impressions
The Adidas Adizero Tempo 9 offers a responsive feel mixed with stability and quite a bit of cushioning.
There is more than enough cushioning to make this shoe your daily trainer. It's a great quality long run type shoe.
It isn't aggressive enough to race a marathon or a half marathon in and those are the type of shoes that I think of as a true tempo shoe.