Who should buy the Adidas Adizero LJ
Take the Adizero LJ if you want an explosive performance from the run-up to the takeoff phase in:
Keepin' it nice and comfy
The Adidas Adizero LJ features a breathable dual mesh upper material that allows air to permeate within the shoe. It creates a more relaxed, drier more comfortable environment for the wearer's foot.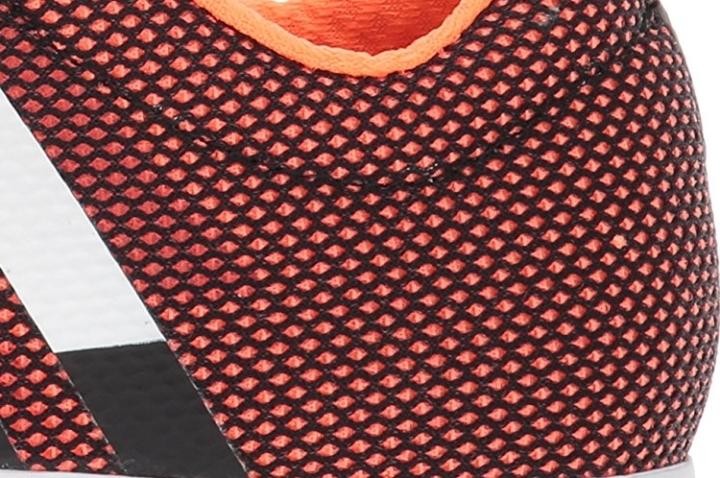 The also uses the innovative Coolever mesh and lining, which wicks sweat away from the surface of the skin.
Adidas Adizero LJ: Locks the foot in place
The shoe's upper also has synthetic overlays that are located at the forefoot and across the toe box. These help protect and hold the foot during the critical takeoff stage and also provide a balanced jump.
They also give the feeling of an all-around secure fit, particularly when hitting the board or during taking off.
This shoe defines surefootedness
Lastly, the Adizero LJ incorporates the Sharkskin into its outsole. This offers an uncompromisable grip and reduces weight at the same time. This unit also allows a more aggressive approach to the pit.
The outsole also features the Sharkskin on top of the Pebax spike plate. This brings grip that can take on greasy or wet runways. The Sharkskin also helps in reducing the total weight of the shoes. The shaved weight brings with it significant improvement in speed and control.
Snappy and ready for takeoff
Underneath the Adidas Adizero LJ is the Pebax Spike Plate. This element gives the shoe's outsole its flexibility.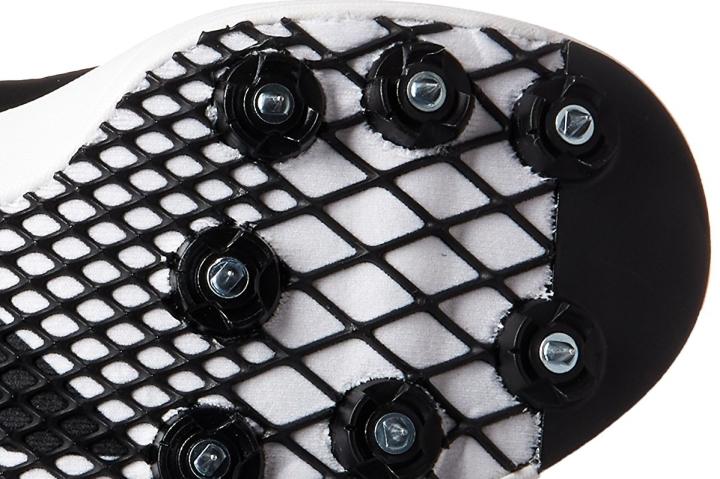 It also allows the athlete to handle the build-up of the approach run, which is necessary for the needs of the athlete for events such as the long jump and pole vault. The Nike Zoom JA Fly 3 possesses the same outsole feature.
The Adidas Adizero LJ doesn't beat the foot up
The molded EVA to Adizero LJ's midsole provides the cushioning required by jumpers throughout competitions and training.
The EVA's cushioning compound helps reduce the shock impact on the athlete's metatarsal heads and surrounding muscles. It also offers essential protection and support to the underfoot.
Compare popularity
Interactive
Compare the popularity of another shoe to Adidas Adizero LJ: