I am an amateur runner, and I know that in an ideal world, we would all be up on our toes running as efficiently as possible. However, I am on a learning curve, and these spikes are excellent for me. They provide the lightweight speed of a racing shoe and also some cushioning for longer distances.
Pros
Comfy cushioning
Supportive
Responsive
Excellent traction
Removable spikes
Light
Good value for money
Adidas Adizero Avanti review
As a quick intro, I'd run through a couple of reasons as to why I, a keen but amateur runner, would venture down the serious road of running spikes! I've been on a journey to try and adjust my running style to a more forefoot strike.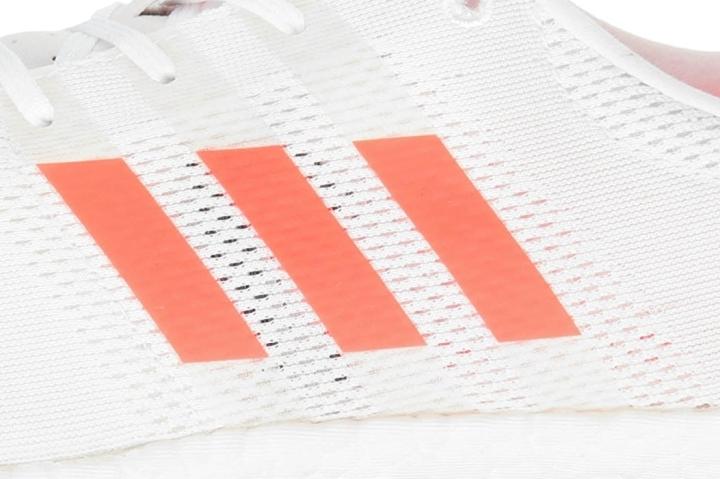 One of my club sessions is held on an athletics track. So, it seemed like a good idea to try a couple of sessions in spikes to get the most out of the track but also have a pair of shoes, which complement a mid/forefoot style.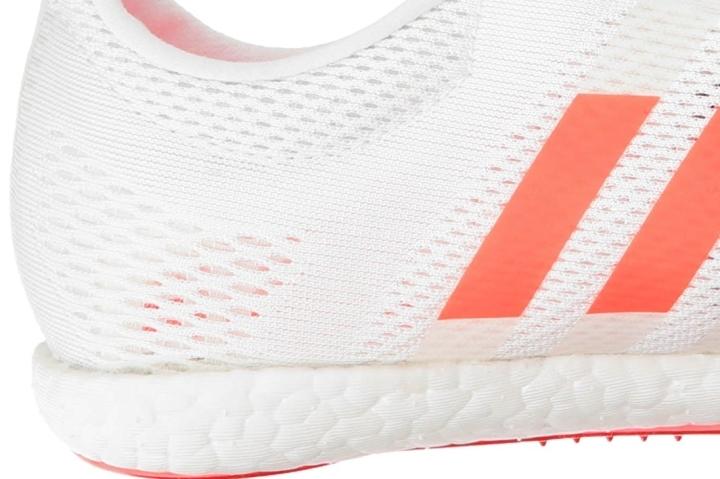 Also, there are a couple of track-based events throughout the year I'd thought might be fun, so a pair of spikes would be a good purchase. I also reasoned that with some longer spikes, I could use them for cross-country races.
Sizing runs large
Unfortunately, this review starts with a slight negative in terms of sizing and variation within the same brand. I bought a UK 11 because I have a pair of Adizero Adios and am very fond of them.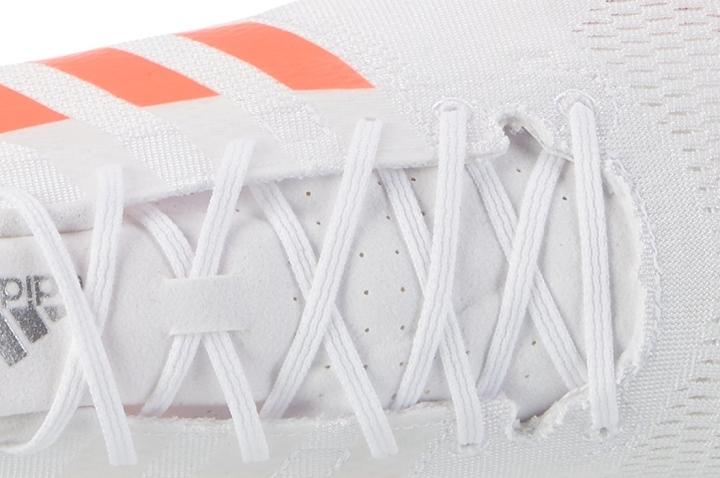 Given that Adios and Avanti are both parts of the same Adidas Adizero performance range, I assumed the Avanti spikes would follow the same sizing. The Avanti spikes fit my feet width-wise.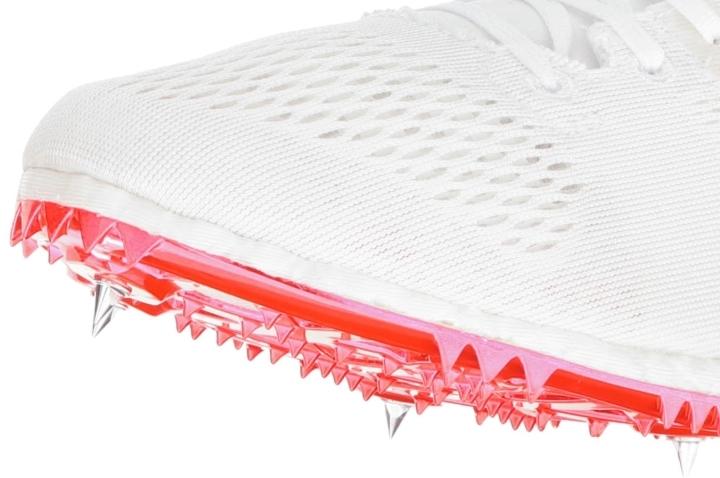 However, they are on the long side—more like a traditional 11. So, I have to wear a thicker sock and tie them up tighter than is ideal when I run in them.
Comfy and supportive
Moving on from sizing advice, once you get into them, they are a comfortable pair of running shoes. I bought this pair mainly because of the Boost foam.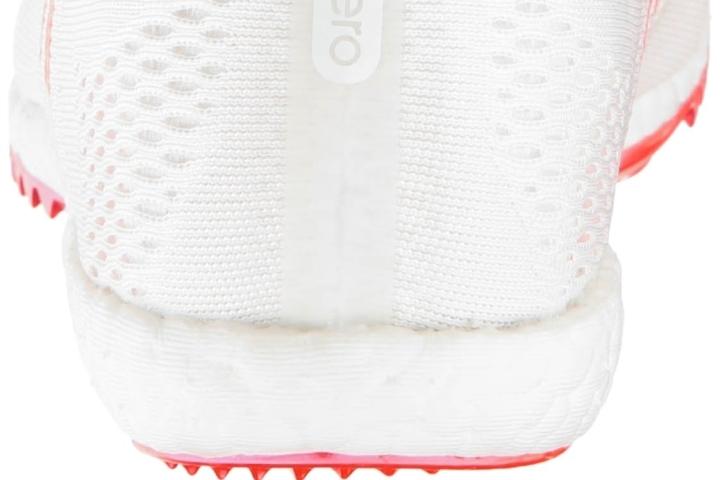 The Boost foam runs along the midsole to the heel as some compromise between a track shoe while retaining some comfort. This cushioning make them versatile shoe for multiple distances.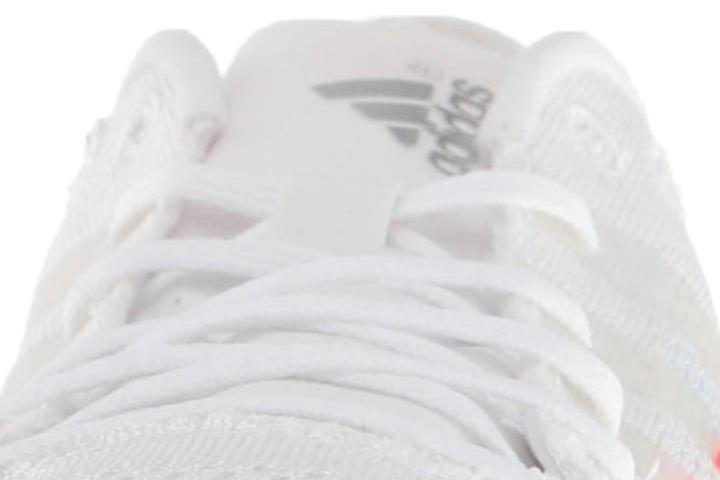 It has a rigid plate in the forefoot and some cushioning if you do move slightly further back in your footstrike through a race.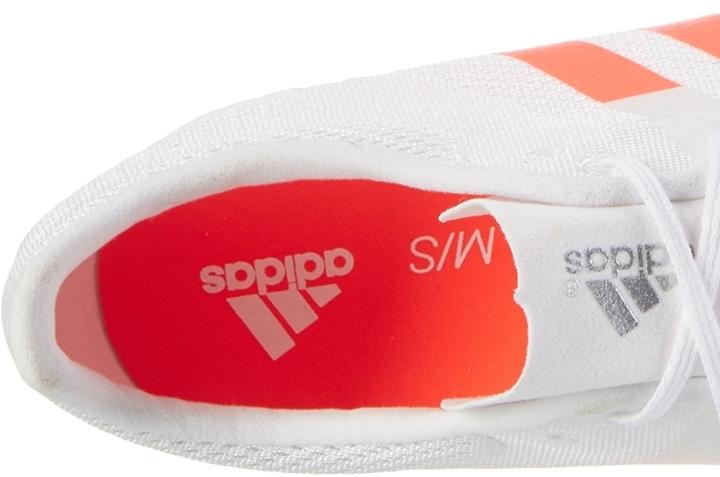 I also used this pair in some training sessions, mile races, a track 5k, and a cross-country race. And, they have been comfortable and supportive throughout all those occasions.
Light and breathable upper
To make the shoe light, the upper is made of air mesh and is very thin. This is excellent for ventilation and lightness. It doesn't add any form of support, which most racing flats provide in some form.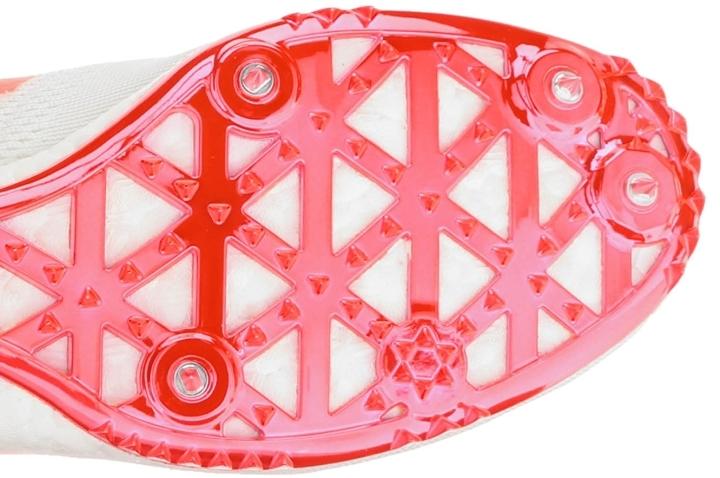 Great for over 5K runs
The Boost midsole is a big selling point for me. It keeps some familiarity with the road shoes I am fond of and does an excellent job of providing some cushioning. I felt perfectly comfortable in these over 5K on the track.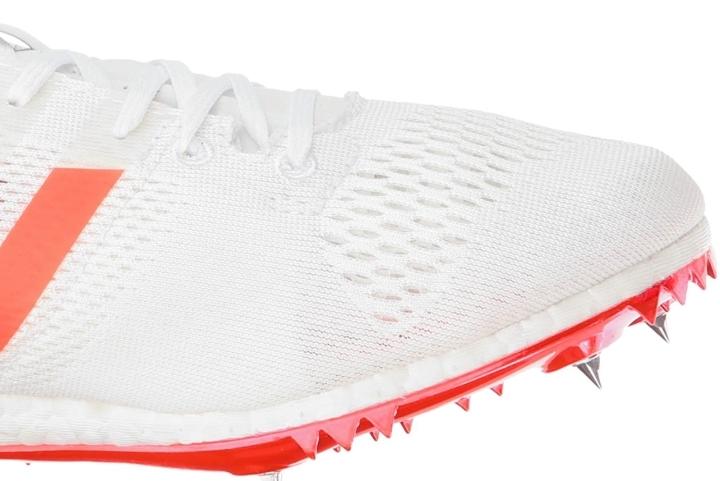 Excellent traction
A pebax plate provides the rigid housing for the four spikes and gives the shoe rigidity. As one would expect, flexibility is limited as a result, but the responsiveness is instant and direct.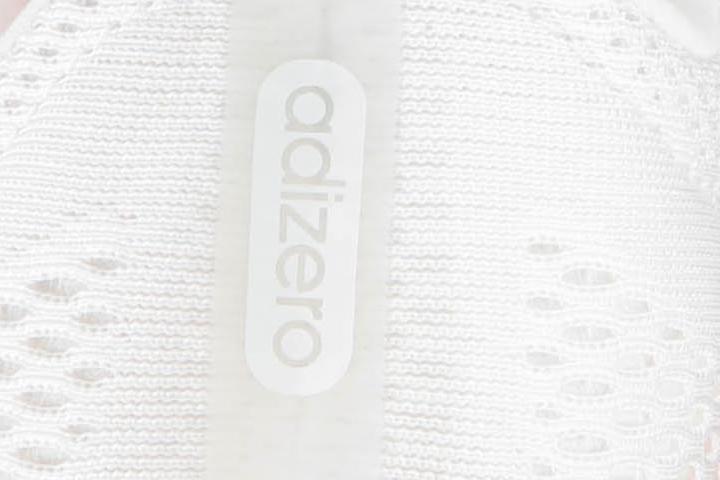 It does help you feel how your foot and the shoe work together through the stride. Traction is excellent, and spikes are removable.
Hence, you could, for example, put in 12mm longer ones for a cross-country race—as I did—or stick with the 6mm standard spikes for excellent traction on the track.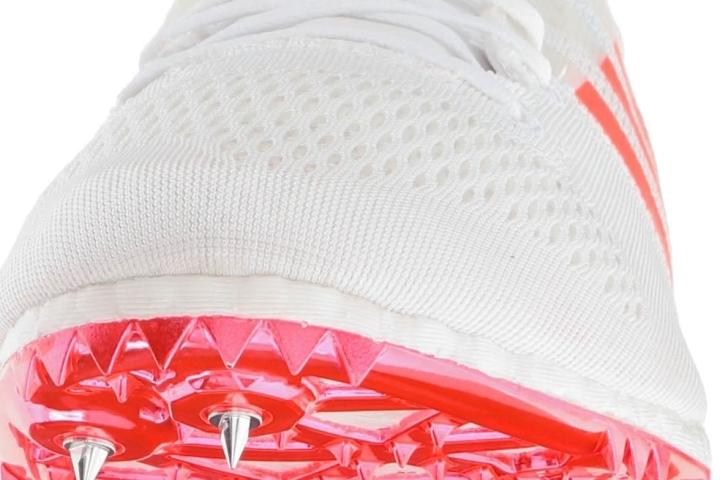 I do agree with other reviewers who call for the 5th spike in the footplate—it is hard to see why that hasn't been incorporated because it would make a positive difference.
Performance
These are light shoes. As track spikes go, they are not the lightest because of the cushioning, but their overall weight is conducive to fast running.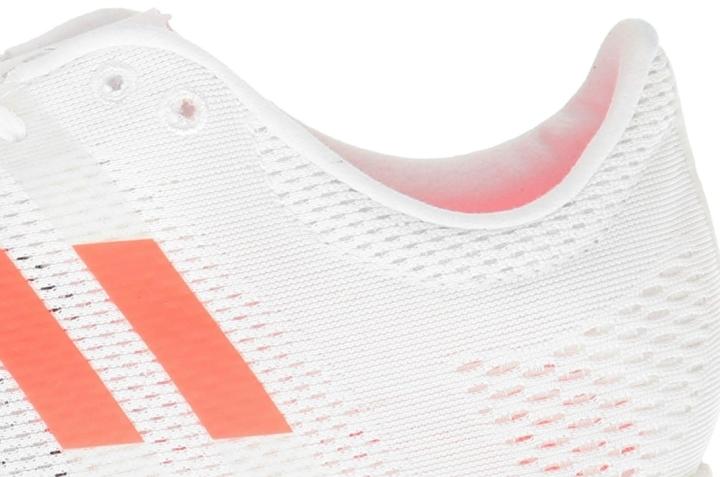 The rigidity of the sole really feels like it helps with propulsion forwards. Once I got used to the shoes, I felt I was working with the superb traction from the sole. Also, the light upper sole meant I've had no issues with overheating.