I needed a new road shoe for training and marathon racing. I like to train in light trainers and often use them for my marathons.
I have been wearing the Nike Lunar Racer shoes for the past couple of seasons however when Nike went to the Lunar Racer 4 it just didn't work for me. In rolls the Adidas Adizero Adios Boost 3.0.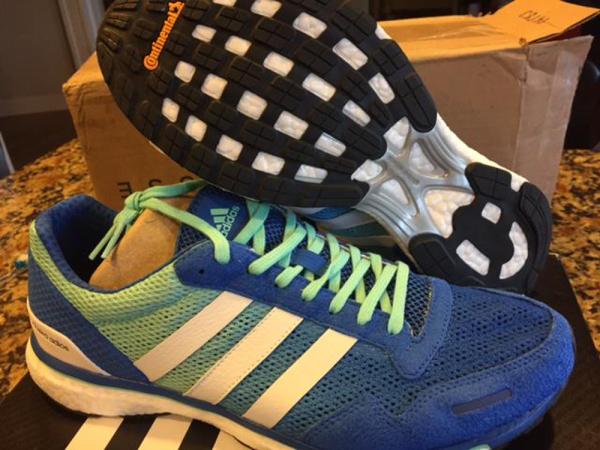 The Fit
I wear a 10 and the shoe fits true to size. The arch support is firm and fits a medium height arch very well.
The toe box is what I would consider an average toe box. There's enough room to wiggle the toes but not too much that your foot slips around and not so tight that you get numbness. This caused me some initial pain in my arches and blisters on my forefoot due to slipping.
The laces are the flat type of laces and offer a nice tight pull without slipping. I never had these shoes come loose while running. If you notice the laces are close together, this causes issues with getting the shoe off.
Every time I put the shoe on or take it off I have to loosen the laces more than I do with other shoes. If you're like me and have to have your shoes laced to fit you for every run this causes me concerns with having to get the tension correct for every run.
Engineering
The shoe specifications say it has a 9mm heel drop, neutral trainer, weighing 246gms/8.7Oz in size 9. My size 10's only weighed 220 grams or 7.7oz.
You can see the very open mesh upper. It breathes extremely well but doesn't keep any of the environment out if you need a shoe that keeps the weather out.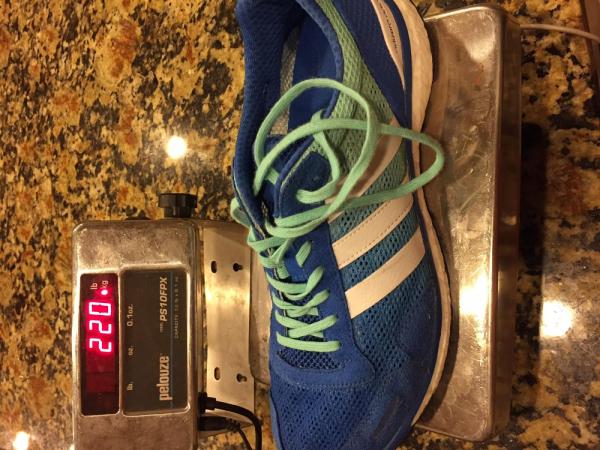 Here is what I found to work and not work, in my experience
The synthetic/mesh upper breathed very well & my feet were always comfortable.

The forefoot of the shoe is very stiff; I really didn't like these shoes until I got over 100 miles on them when they are finally broken in enough to be comfortable.

The traction is very good on this shoe and the soles wore extremely well.

The shoe has no motion control and thus it feels like it doesn't have any. I am a neutral runner with a very slight overpronation, so I had no issues with the lack of support.

This shoe doesn't do well on trails nor was it designed to.

I felt the shoe was a bit slow on the track and I didn't feel that there was any boost.

At marathon distances there isn't enough cushion, you will feel the miles.
Durability
I have logged over 500 miles in these shoes and they show it. The tread didn't hold up as well as I'm used to Continental rubber holding up.
The support and upper wore very well and I felt that I could get more miles out of the shoe had the outer sole held up better.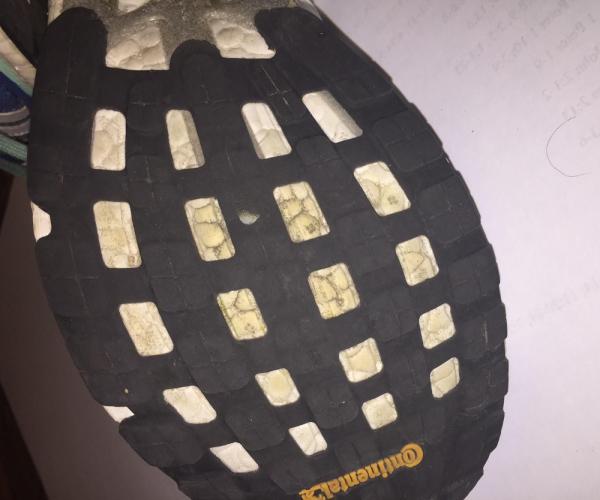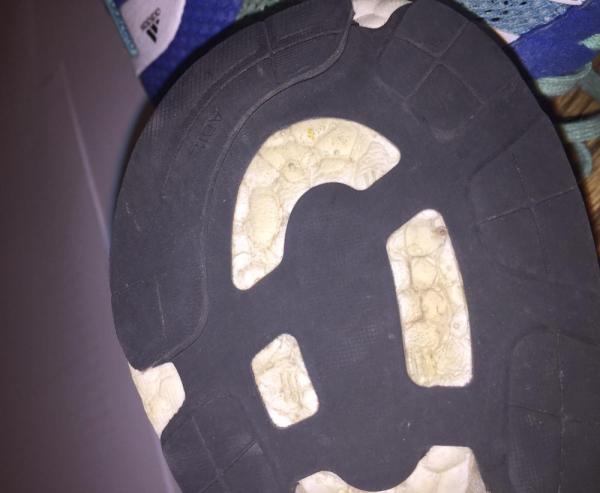 Pros
Once broken in they offer a comfortable ride

Nice tight lacing

Good all-around shoe

Lighter than expected
Cons
Stiff shoe for the first 100 miles

Laces make it hard to get shoe off and on

Outer sole wears quickly
Conclusion
It took me a while to get used to the Adidas Adizero Adios Boost 3.0 but once I got them broken in, they became my go-to road trainer. These aren't super light and don't have a fast or cushioned ride.