"CS" stands for Cushioned Support, and true to its name this is a shoe that offers a lot of protection underfoot and a huge amount of stability. It's massive in look, sturdy, and stands the test of time, but once on the road, it feels lighter than it is. Definitely a great contender for those who need guidance for their feet on daily runs, and it's even partially made from ocean plastic and recycled materials.
Pros
Super stable
Plenty protective underfoot
Smooth ride
Airy toe box
Superb traction
Effective lockdown
As durable as a tank
Welcomes wide feet
Cons
Too firm for some
Midsole lacks fun
Tongue is too big
Who should buy the Adidas Adistar CS
You should consider this shoe if you like a wider fit, your feet overpronate, you land on your heel, and you are looking for a resilient and very supportive shoe for your easy runs. Don't worry if you are a heavy runner, there's plenty of protection here.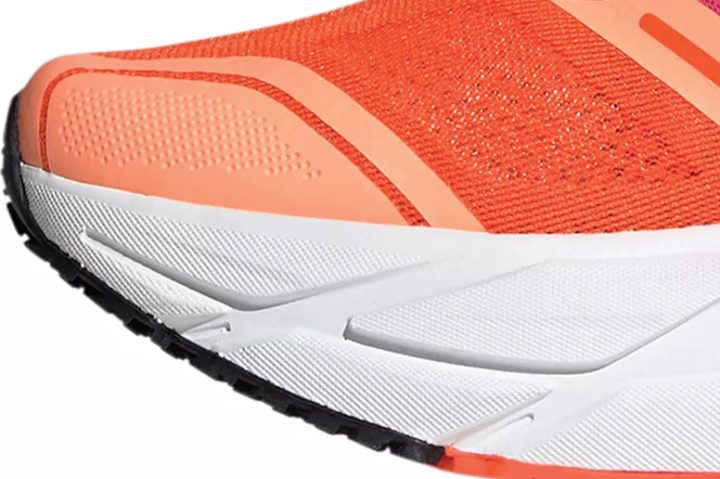 Who should not buy it
Don't buy it if you like softer shoes. The Hoka Gaviota 4 is definitely a better choice for you. And if you want a lighter stability shoe, consider the Saucony Guide 15 instead.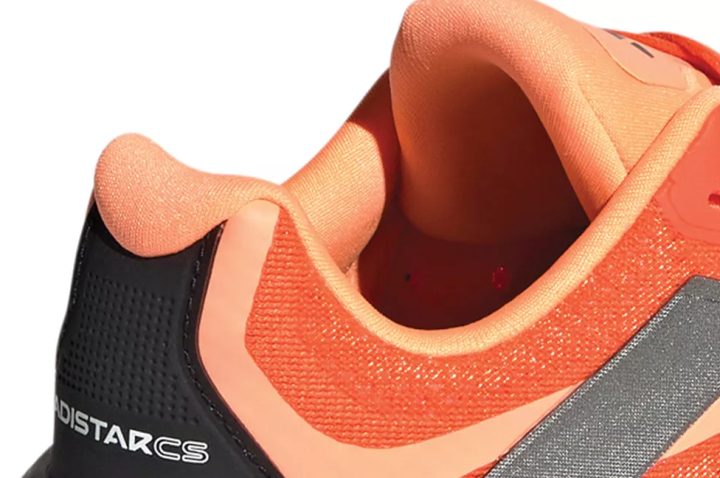 Take it easy with the Adistar CS
Though it might be a bit too firm for very long runs, those who tested it said the shoe is perfect for cruising on daily miles, at a slow pace.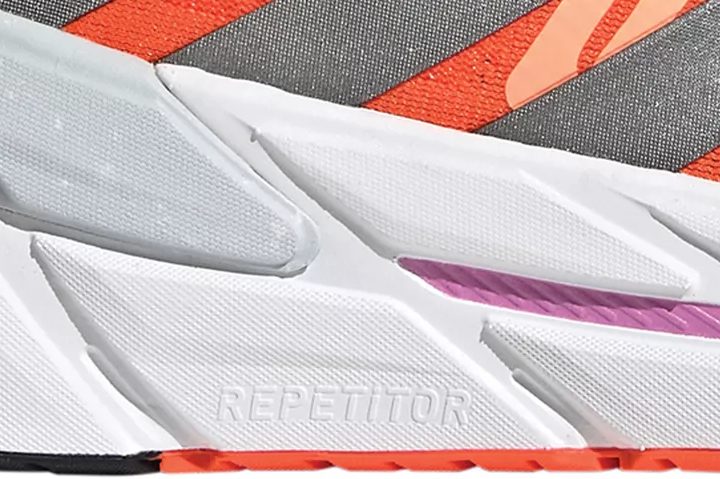 Upper is good but can be improved
A tester said he "was actually surprised with how breathable" the toe box was. That cannot be said for the rest of the shoe, as there are more overlays that limit ventilation.
As for the tongue, it's "incredibly plush and soft" but also "absolutely huge" and "a little bit overbuilt."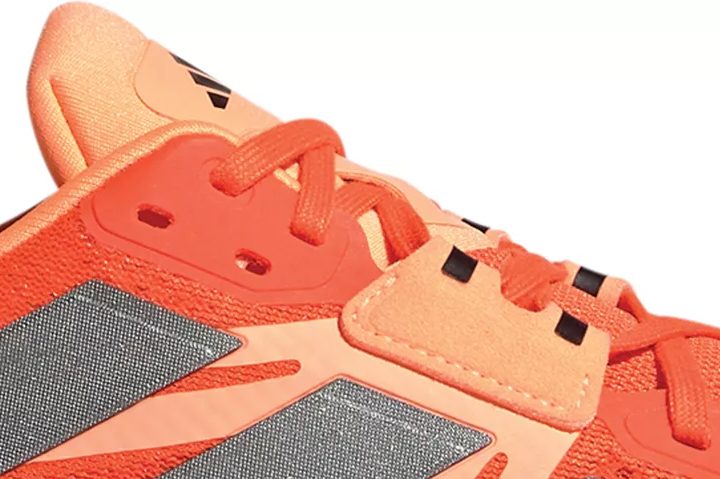 Larger and comfy
Given the wide platform, runners with normal to wider feet found the shoe to be ideal.
An expert shared that in this department the Adistar CS felt "extremely comfortable" and he "felt very connected to this shoe."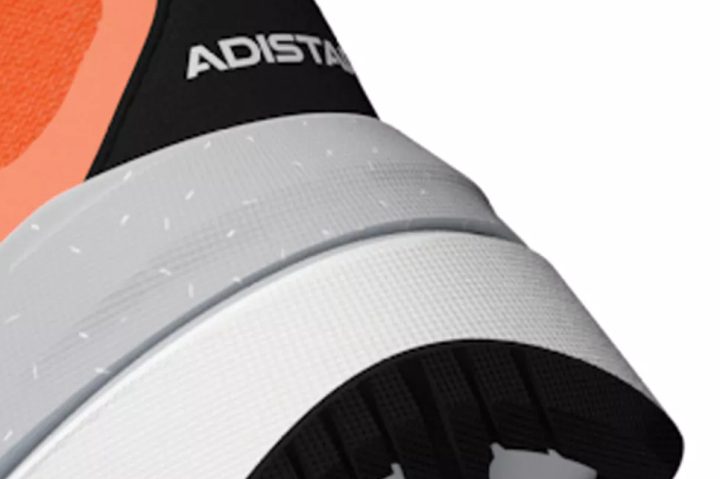 Firm and protective, yet not exciting
The midsole received mixed reviews, as on the one hand it "is not what you'd call a lively shoe" and is "incredibly firm."
On the other hand, it provides "a nice level of impact protection" and a "very smooth experience."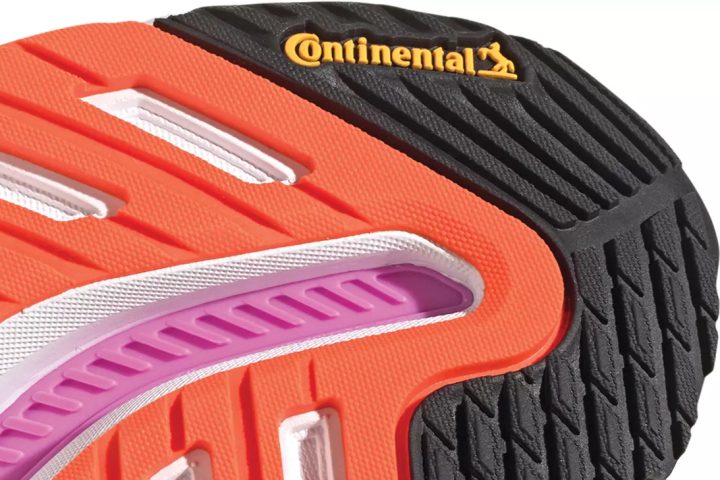 Amazing traction in the Adistar CS
Judging by the reviews it has garnered, this Adidas running shoe has an outsole that works:
"provides a superb grip"
"extremely good on both wet and dry roads"
"pretty darn optimal."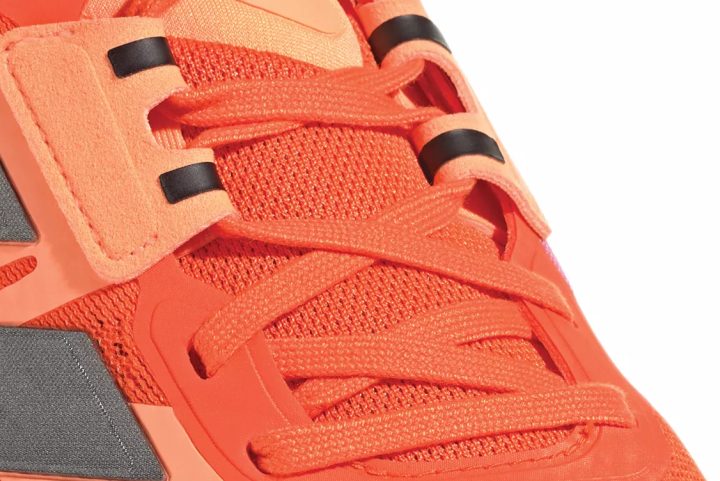 Locks your foot
No issues were reported regarding the laces. An avid runner shared that "the security is good despite the wider fit" and another expert confirmed that "the lacing system is incredibly robust."
Adistar CS is as supportive as it can be
The shoe provides several methods that stabilize the foot, such as a support frame, a slightly high arch, a wide platform, and a firm foam.
A tester underlined that with this level of support, "there is no other direction but forward to go."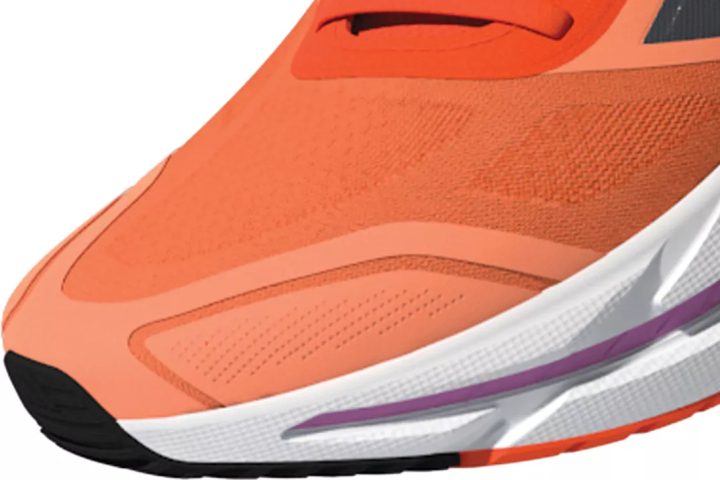 Heavy, but doesn't slow you down
There's no doubt that at 11.3oz (320g) this is a heavy running shoe (the average is around 9.8oz or 280g). Yet, only one tester listed it as a real con. The others thought it was acceptable. As they pointed out:
"runs lighter than its actual weight"
"feels relatively light on foot"
"heavier but by no means noticeable."
Adidas Adistar CS is incredibly durable
No doubt among testers about this shoe's ability to last. A runner said durability is "extremely high."
"It's built like an absolute tank," and "you'll get a lot of life out of this outsole" are the comments shared by another expert.