With all the right boxes ticked, the Adidas Adipower 3 is a dependable partner for casual to heavy weightlifting. It brings back fond memories of the original Adipower, which was a very well-received shoe, and still offers some more. Beginners and more experienced lifters alike love training in this model.
Pros
A good overall performer
Accommodating toe box
Feels durable
Fairly breathable upper
Nice stability
Nice heel height
Dependable grip
Attractively streamlined look
Cons
Too expensive
Not for wide-footers
Who should buy the Adidas Adipower 3
This weightlifting shoe from Adidas works best with the following:
lifters with narrow to medium-sized feet
buyers who have a lot of cash to spare
athletes who are into more serious weightlifting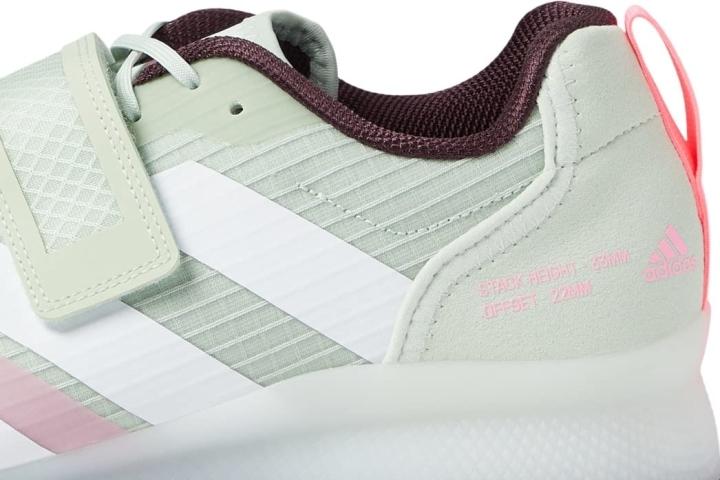 Who should NOT buy this powerlifting shoe from Adidas
The Adidas Adipower 3 is described to have a narrow structure, and this appears to be deliberate since the first two Adipowers also are narrow. Athletes with wide feet are surely not going to enjoy lifting in this model. The Adidas The Total is a good and wider alternative. This Adidas trainer is significantly cheaper, too.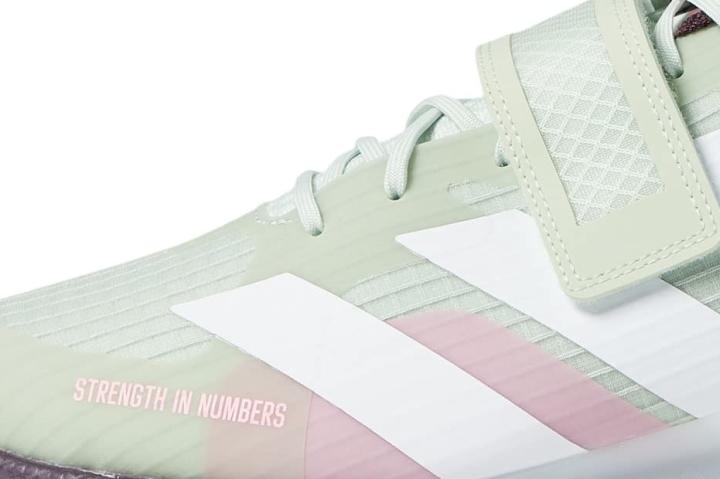 While the Nike Romaleos 4 is also found not to be for wide-footers, experts still consider this Nike shoe a wider and more forgiving option than the Adipower 3. Those who are willing to venture beyond the Three Stripes are enjoined to try this one out.
Adidas Adipower 3: Powerlifter approved!
A reviewer summarizes his fun experience with the Adidas Adipower 3 with just two words: "Powerlifter approved!" The following are just some of the other good things that athletes say about this Adidas weightlifting shoe:
"excellent shoe for squatting"
"great lifting shoe"
"made my leg day feel amazing"
Of course, squats and other leg-focused exercises are staples in weightlifting. A good weightlifting shoe has to be good for such exercises, too.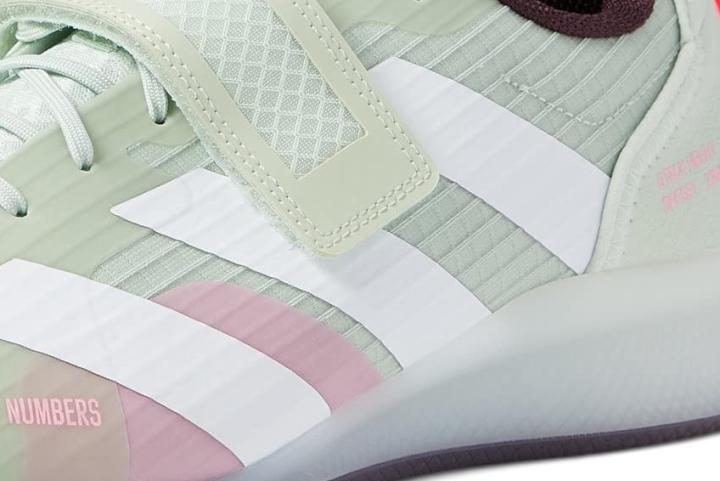 The forefoot offers much-needed flex
Despite its narrow structure, the Adidas Adipower 3 is accommodates several foot shapes because it is, as one reviewer puts it, "very flexible in the toe area."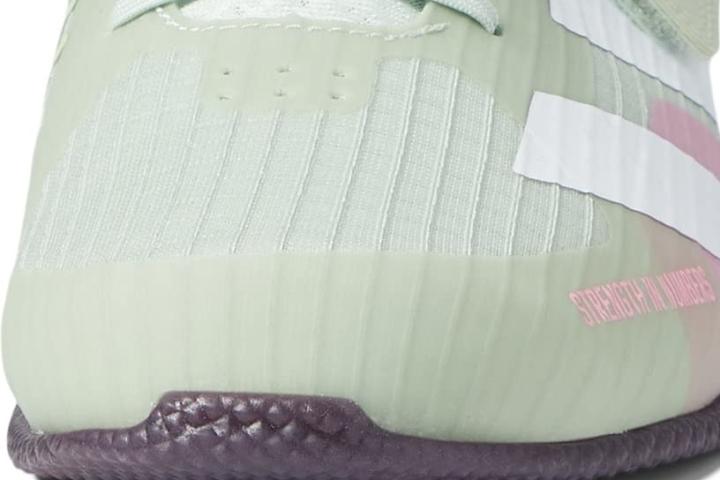 Expect the Adipower 3 to last long
An expert points out that the upper of this weightlifting shoe is made of improved canvas and ripstop fabrics. The shoe also has synthetic overlays, which he considers an "added perk for durability."
Ventilation is not sacrificed
The upper is made of durable materials, and there are overlays for durability. In spite of this, an avid reviewer says that airflow to the foot is still not hampered. According to him, the upper of the Adidas Adipower 3 does "a good job promoting breathability."
There's no wobbling with the Adipower 3
As expected from any good weightlifting shoe, this shoe is "very stable" according to one wearer. Another commenter is more specific, and he says that the midsole is firm so the feeling is "super stable underfoot." Wobbling is further avoided because heel security is great, another user observes.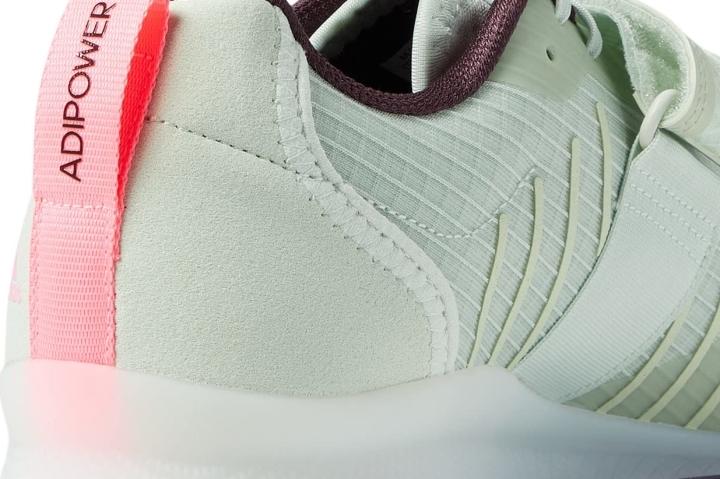 Trust that the shoe bites the platform well
You can expect your feet to be securely planted on the platform when you do cleans and jerks. An expert points out that the outsole of the Adidas Adipower 3 delivers a "nice level of traction."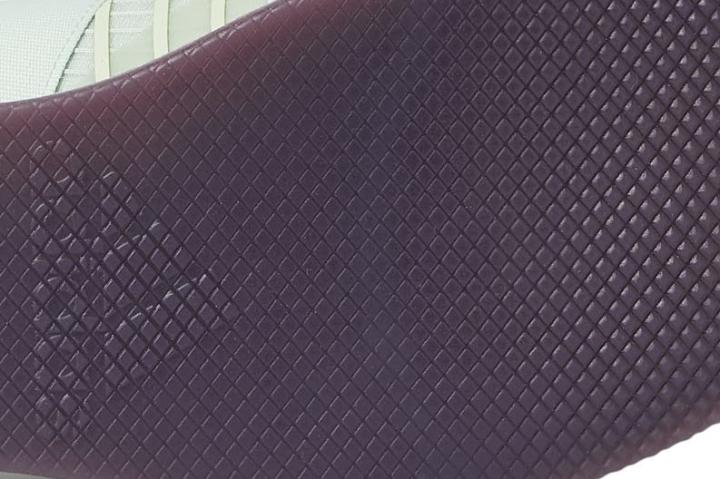 Lift comfortably with the Adipower 3 from Adidas
Upon wearing the Adidas Adipower 3, an expert claims that it is more comfortable and better fitting than the first Adipower. This is a significant compliment since the original Adidas Adipower, as mentioned in the Verdict, is widely praised because of its high performance and comfortable structure.
Enjoy a nice fit... if you're not a wide-footer
Before we talk more about fit, it must be clarified that the Adipower line is generally a series of narrow weightlifting shoes. This is just how Adidas manufactures these trainers. With this, it is safe to say that the Adidas Adipower 3 and its predecessors do not target wide-footers. "If you have wide feet, this (Adipower 3) absolutely should not be your shoe," an expert warns.
On the other hand, commenters who do not have wide feet have the following to say about the Adipower 3 trainers:
"perfect fit"
"neat fitting"
"fit appropriately"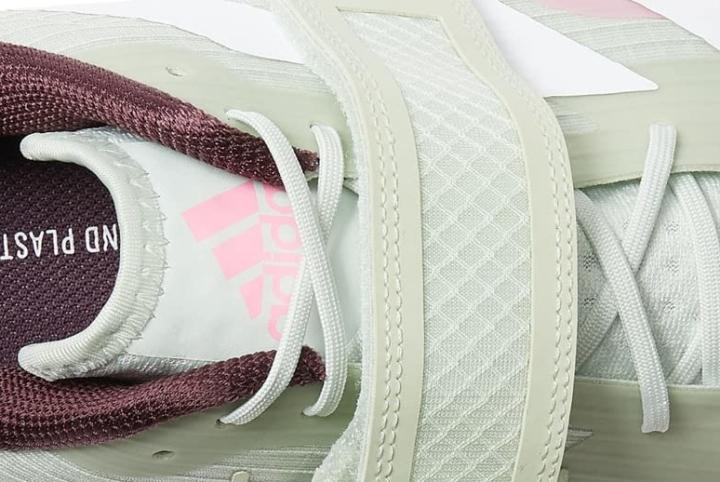 The most significant one among the fit-related comments is from an expert who says that his "whole foot is definitely planted into the insole just fine" when he wears this trainer. Hence, he prefers this over the OG Adipower where his toes go beyond the footbed, though only by a tiny bit.
The elevation is appropriate
A commenter observes that the Adidas Adipower 3 has a good elevation. This is echoed by an expert who shares that the actual heel height is exactly the same as the Adipower 1, leading him to say that this shoe "feels great."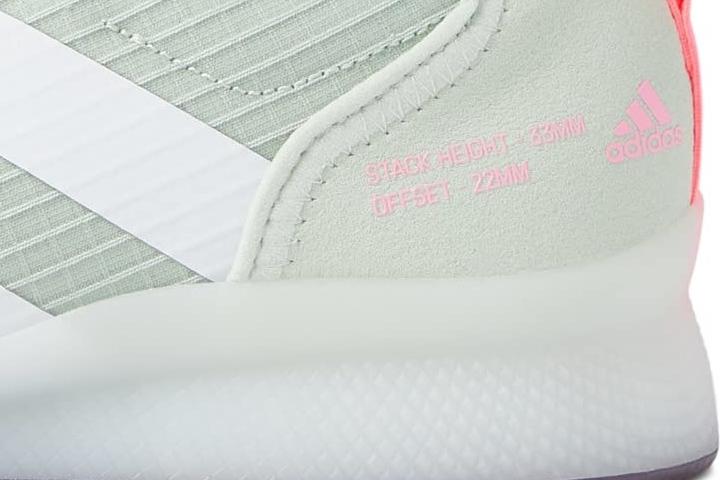 Lift in style with the Adipower 3
Several lifters are happy with how the Adidas Adipower 3 looks. They say that while the design is simple, it's sleek and easy to pull off. One of them even shares that this trainer is a "super awesome-looking shoe."